Clive Vanderwagen's Leadership Lessons On The Power Of Empathy Will Leave You Speechless
 Relationships in any organization matter. They are the core of your business, says team dynamics training consultant, speaker, and award-winning writer, Clive Vanderwagen. So understanding how we can build better relationships will ultimately lead to better results.
Empathy is a big, complicated word with different meanings in various settings. In the workplace especially, empathy is crucial. An effective leader should know precisely what empathy is and how it can be used to build effective relationships at work with teams, customers and other leaders.
Clive Vanderwagen, the founder of ReadyPeople Training and Coaching Consultancy, is a specialist facilitator focusing on internal team dynamics and customer experience. And empathy is key to how he gets teams to build better relationships with each other and with their clients.
"Empathy isn't just about stepping into someone else's shoes," says Vanderwagen. "It is more nuanced. It's about allowing someone to have their own story, even if it's different from yours or your values. It's letting people be messy and not putting your story onto them. When people feel seen, heard, or valued, they ultimately become better people, which translates into improved work performance. Research done by MIT shows the quality of relationships within an organization ultimately drives the business's quality of results."
Leaders who promote a working environment where people feel connected with, and not just measured on the quality of the work they have to output, will ultimately build a team of engaged, driven workers who want the best for the business because the business sees the best in them. They will work as a team to find opportunities, win new work and take on challenges effectively.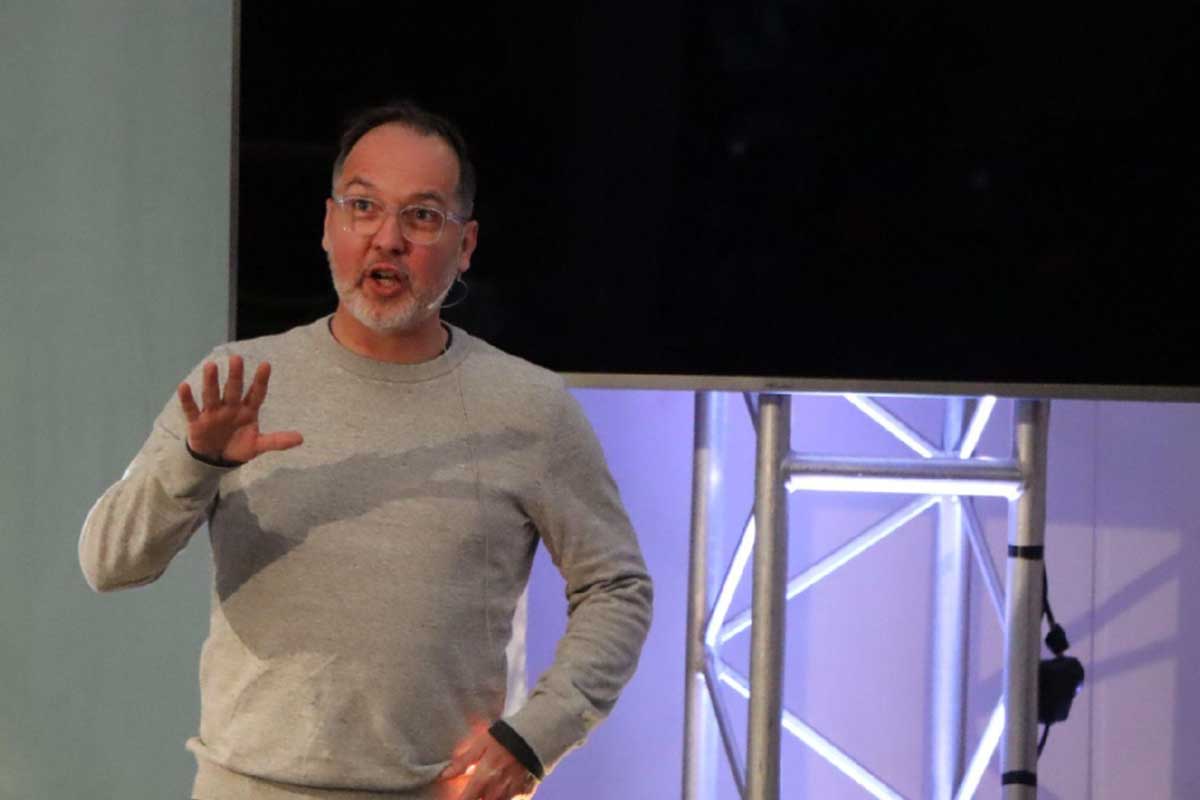 Mindset Versus Skillset Conversations
An area where empathy is particularly important is when working with an employee who is not performing optimally. Vanderwagen advises leaders first to establish whether the performance issue is a mindset or a skillset issue. Is the team member one of those who have joined the 'quiet resignation' and checked out, or is it a training issue where they need to upskill on the correct processes? If it is a mindset issue, the leader needs to step into a human-to-human conversation and get the team member to open up rather than tell them how they should behave.
"Mindset issues are resolved through dialogue and connection," says Vanderwagen. "People need their feelings validated. This usually happens when the manager gets their team member to speak about their feelings and needs." A powerful question for a leader to ask is: 'What do you need from me to help you be better?' This indicates that the person matters more than how the manager feels. It is an empathetic question.
It's as simple as asking someone questions about their space. This activates the prefrontal cortex—the area of the brain that is logical and rational rather than driven by feelings. "And often this is when I get called in," says Vanderwagen, "Either to train leaders to manage emotions and relationships or to facilitate dialogue between team members to get them to speak about how they want to contract their relationships going forward."
Humans Can't Leave Their Emotions At The Door
For a leader, communication matters, and paying attention to those corridor conversations can be more critical than boardroom meetings, roadshows and communications about the company's values. Leaders need to be able to deal with their people as emotional beings by being both vulnerable and results-driven.
"The ability to deal with humanity in its fullness is important in business," he says. "Fear is a prevalent emotion in the corporate world, and a good leader needs to manage fear—their own and others—so trust and safety can be established between the employer and employee in the workplace."
This needs to happen through dialogue. Getting people to tell their stories, express their emotions, and allow them to show up in their messiness lies at the heart of empathy.
Managers Need To Make People Better
Vanderwagen founded ReadyPeople three years ago after leaving the corporate world. He was part of the executive of a leading financial institution in South Africa, and he saw how disengaged and demotivated people were in business and how shifts happened when they were invested in and led well.
Since then, he has spearheaded the way forward by working in multiple businesses to train staff and teams to work more effectively and ultimately get the company better results through optimized performance.
Vanderwagen and the ReadyPeople team aim to bring humanity back into business. His team of creative, empathy-driven change makers uses psychology, vulnerability, emotional intelligence, and storytelling to shift culture and customer service, all with a singular goal of making people better.
Transactional Analysis And The Psychology Of Human Relationships
Transactional Analysis, a psychological modality focusing on relationships and connection, allows people to analyze their ways of connecting and shifting to get the most effective outcome from the conversation, whether managing an employee to be more productive or closing a sale.
"We want to get people into what's called the Integrating Adult ego state," explains Vanderwagen, "and we can often do that by offering what's called 'the Nurturing Parent' in Transactional Analysis."
By training and guiding leaders to recognize and shift ego states, they can transform culture, especially by accessing the part of them that nurtures and empathizes.
The uniqueness of Vanderwagen's training and consulting is that he can show people how to build quick and effective relationships with their clients through powerful theory and heartfelt storytelling.
His achievements have not gone unnoticed. The renowned TedX speaker is an unshakable optimist who believes in a bright future and our ability to build it together. Described as "a visionary thinker," he teaches leaders and organizations how to inspire people.
In a business world often described as toxic, and after a pandemic that separated and traumatized us, the importance of human-to-human connection cannot be underestimated.
"Life is recognizing that we live in a hue of emotions," he says. Through his training and speaking, Vanderwagen frees people to be emotional and encourages them to manage their emotions to get the best possible outcomes in their relationships, at home and in business.
To work with Vanderwagen and discover how to drive powerful and effective relationships in your business, head to the ReadyPeople website or connect with him on LinkedIn.
Members of the editorial and news staff of the Las Vegas Review-Journal were not involved in the creation of this content.