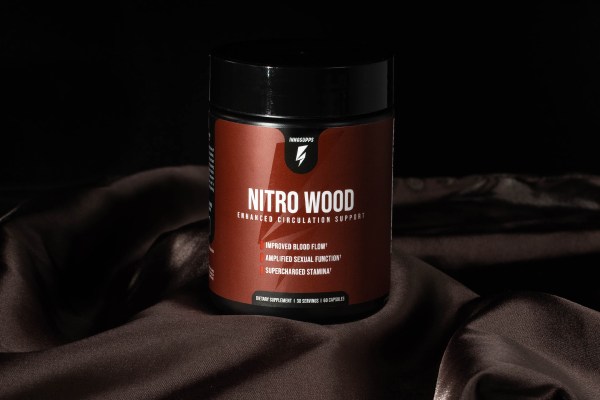 If your circulation isn't working correctly, you may experience fatigue, less endurance and not be able to do as many reps on an exercise. If you're looking for a supplement that might help improve your exercise routine, then Nitro Wood is one product worth your time. 
This supplement is designed to increase blood flow, making it useful for those seriously training for sports or competitions. Or for those that just want a boost in workout performance. Nitro Wood also provides benefits beyond athletics, such as improved cardiovascular health. 
Nitro Wood is packed with various ingredients designed to increase nitric oxide production, which is responsible for good blood flow. Keep reading to learn the ins and outs of this potent vasodilator! 
The Benefits of Good Blood Flow 
When blood flows smoothly through your body, you'll have better cardiovascular health and workout performance — including bigger pumps! For example, let's say you can usually do an exercise for 10 reps. Well, when you get much blood flowing through your veins, you may be able to increase the reps to 12 with the same weight. 
You may have heard of nitric oxide (NO) and have a basic understanding of what it does. NO is a vasodilator, which increases blood flow to the muscles. This can help with muscle pumps, endurance and even fat loss by increasing the amount of oxygen available to your body.
It's also an essential part of the immune system and can improve athletic performance. You'll see this ingredient in many supplements that promote energy levels and increase muscle strength.
Taking supplements that boost your blood flow will have the ingredients proven to increase nitric oxide production. 
In addition, good blood flow will improve your cardiovascular health and prevent ailments such as high blood pressure, fatigue and cold hands and feet. 
According to the cardiologist Dr. David M. Filsoof: "One of the best ways to enhance your performance is to optimize your blood circulation." 
But are all nitric oxide boosters created equal? Let's take a closer look at Inno Supps Nitro Wood!
Nitro Wood Highlights 
Inno Supps Nitro Wood uses many ingredients that convert into arginine, one of the building blocks for nitric oxide production in your body. Compared to other blood flow-enhancing supplements, this product is only made from natural ingredients that don't cause side effects. Moreover, it utilizes research-backed ingredients to improve your blood flow. 
The Nitro Wood formula combines natural ingredients shown in studies to help boost your energy levels and physical performance. These include a blood circulation blend of five blood-boosting elements and a mix of powerful plant-based ingredients. 
Inno Supps is the cutting-edge sports nutrition company that creates Nitro Wood. Inno Supps has supplements in many facets for men and women, including testosterone support, prostate support, sleep aid and beauty-boosting supplements. Taking this supplement, you can expect to experience the following:
Better blood flow

Increase nitric oxide production

Blood pressure support 
Ingredients in Nitro Wood 
The ingredients in Nitro Wood that make all this possible are:
Vitamin C

Niacin

Pine Bark

Cinnamon

Beet Root

Garlic

Grape Seed Extract

S7

®

Cayenne Pepper
S7® 
S7® is a revolutionary blend of plant-based ingredients that:
Boost nitric oxide

Ignite energy levels

Increase NO by 230%
S7® will explode your nitric oxide levels, so your body gets more fuel, oxygen and nutrients. Furthermore, it'll improve your cardiovascular health, immune system and mental cognition. 
Pine Bark + Beetroot + Cinnamon + Grape Seed Extract + Garlic Extract + Cayenne Pepper
This accelerated circulation blend is designed to:
Promote NO production

Support healthy blood pressure

Improve physical performance
This blend of ingredients from superfoods will ensure your blood pressure is never too high or low as well as increase your endurance in the gym. 
This study found pine bark extract effective for protecting yourself from free radicals and oxidative damage and improving cardiovascular health (). 
And a 2015 study supported beet root for improving nitric oxide production ()
Vitamin C and Niacin 
Vitamin C and niacin make a powerful duo for improving your immune system. They'll free your body from harmful free radicals that damage your cells and DNA, leading to diseases such as cancer. In addition, vitamin C is an excellent vasodilator. 
What Are Others Saying About Nitro Wood? 
Nitro Wood has been praised by those who've gotten their hands on it. According to a review on the Inno Supps website, one consumer named Andrew B. stated: "I've only been taking this for 2 weeks, and I've already got more endurance and stamina. My wife definitely notices – she's very happy with the change in my drive." 
Overall Value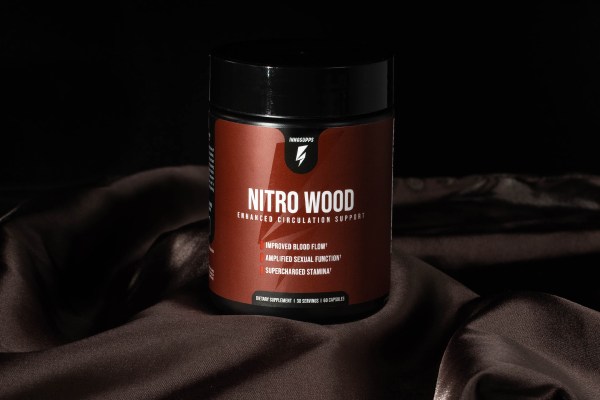 Inno Supps' Nitro Wood is an excellent product for those wanting to improve their physical performance. It increases blood flow through your body, allowing you to get more oxygen into your muscles. It boosts energy levels and may even lower your risk of cardiovascular disease. As a result, you'll be able to perform at higher levels. For $32.24 for 30 servings per bottle, it's worth the investment. Click here to see what all the hype is about! 
Members of the editorial and news staff of the Las Vegas Review-Journal were not involved in the creation of this content.
The opinions in this article do not necessarily reflect the opinions of the Las Vegas Review-Journal and you should consult your doctor before beginning any new health related practice.