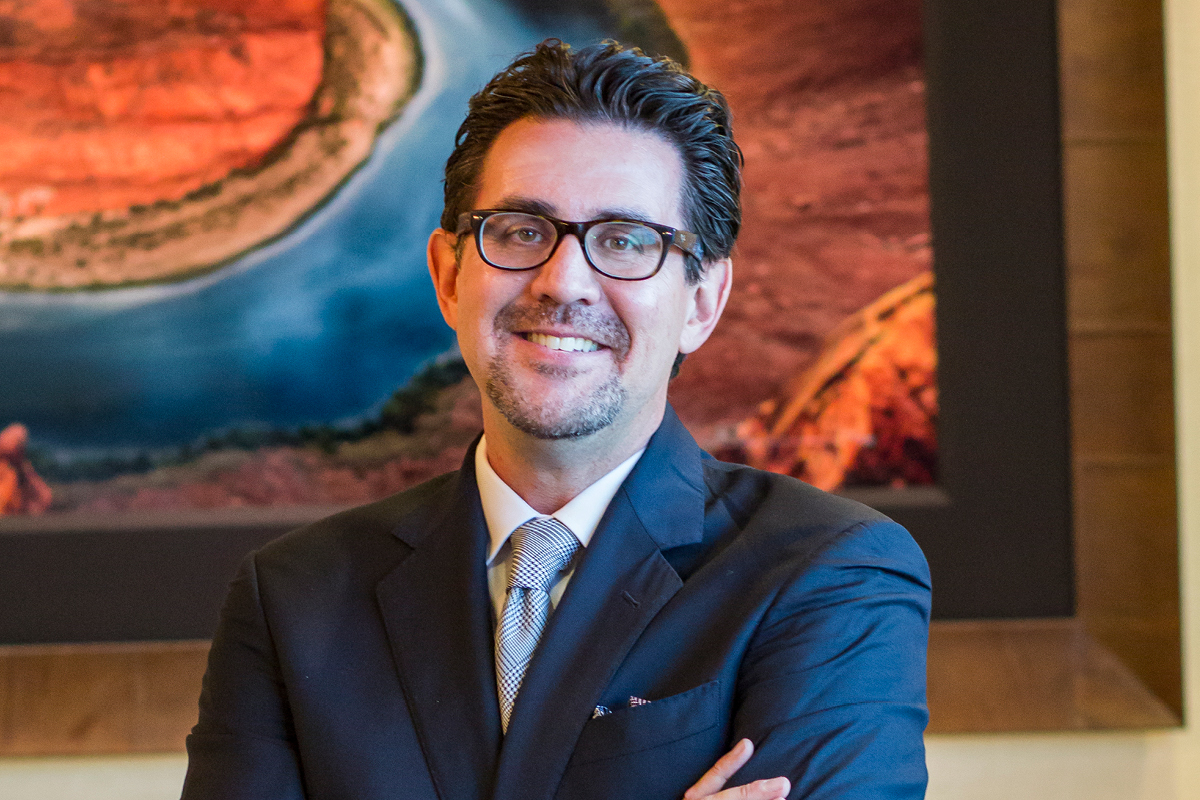 After months of social distancing, masking and waiting, 2020 is finally ending, but not before it delivers the much anticipated and most welcome news in a year dominated by COVID-19. The vaccine is here. Millions of doses have already made their way to communities across the nation, and frontline healthcare workers are receiving the first inoculations. This momentous breakthrough marks the beginning of the end of the COVID-19 pandemic that has crippled economies around the world, left millions out of  work and claimed so many lives.
This most positive news comes at a time on the calendar when we often reflect on the year behind us and turn our attention to the new year ahead. It is a time of renewal and resolution, of possibility and optimism. Now, as we close out an unforgettable year that most would rather forget, we can start looking forward to 2021 and the tangible reality that the end of the pandemic is in sight. And for the first time in nine months, we can shift from measuring recession to measuring recovery.
For the most optimistic, the economic recovery may resemble the Roaring Twenties, a decade of profound economic growth on the heels of World War I and the 1918 flu pandemic. Over that decade, the U.S. economy expanded by a remarkable 42 percent as technological advances such as the electrification of homes and factories and the rapid adoption of the automobile ushered in anew era of optimism and growth. As we emerge from a year under the COVID-19 cloud, the nation may be poised to release months of pent-up demand and launch the economy into a robust period of recovery and expansion.
From the pessimistic point of view, the weight of the extended pandemic-related recession could leave an indelible mark on the psyche of our nation, similar to the Great Depression generation that learned through hard experience to save everything and waste nothing. In the post-pandemic world, this scenario would mean an ever-cautious populace reluctant to return to normal and continuing to social distance, wear masks and avoid normal activities amid the general public. A widespread mentality of caution would hinder any economic recovery, most notably here in Southern Nevada.
These scenarios sit at opposite ends of the recovery spectrum, but in reality the actual recovery likely lies somewhere in between as Americans exhibit a range of feelings about risk tolerance and personal safety in the post-pandemic world. That said, I believe our national economy will be quick to turn around. Throughout U.S. history, our nation has emerged from wars, civil upheaval and economic shocks stronger than before, proving time and again that tomorrow tends to look a lot like yesterday.
In Southern Nevada, our tourism industry is poised to capitalize on a nation emerging from the pandemic. After a year of quarantines, curfews, shutdowns, stay-at-home orders and missed experiences, Americans will be looking for an escape once again. Already a top vacation destination, Las Vegas is poised to be that escape. Whether it's enjoying a world-class meal, attending a mesmerizing show, pampering oneself with a spa day or just soaking in the vibrancy of the Las Vegas Strip, Las Vegas provides a range of social experiences that so many have given up during the pandemic, and it has the opportunity to prove itself a safe and accessible destination where the world can put the pandemic in the past and return to a normal we might have previously taken for granted.
The recent vaccine news provides optimism for an impending recovery as the calendar flips to 2021, but patience and persistence will be required. We still have months ahead before enough vaccine doses are manufactured, distributed and administered across the nation to reach herd immunity and beat the novel coronavirus. But when we do reach that point, this community will be ready with open arms. If millions of people were willing to visit Las Vegas with limited amenities during a pandemic, imagine what they will do in a post-pandemic world.
Members of the editorial and news staff of the Las Vegas Review-Journal were not involved in the creation of this content.