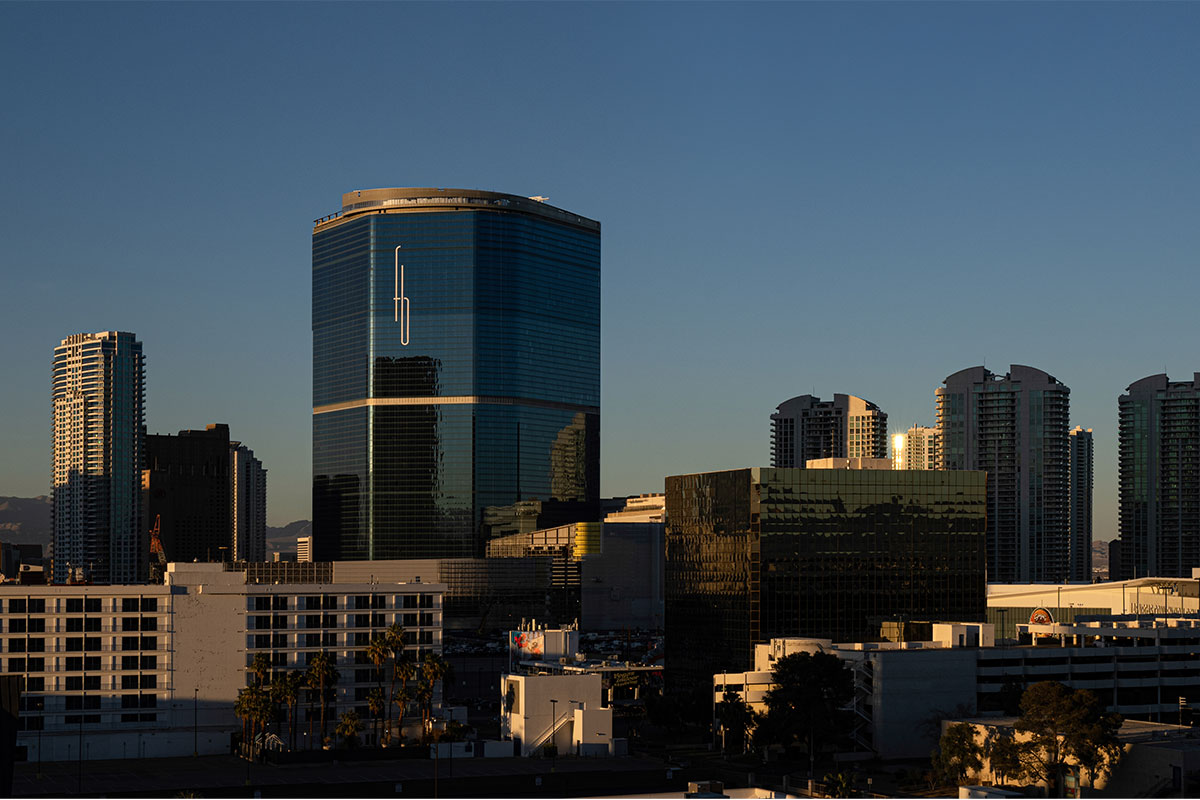 2022 was a remarkable year. Southern Nevada reported record levels of population, employment, income, consumer spending, gross gaming revenue, corporate profits and airport passenger counts. Now, we head into 2023 with unprecedented state and local budget surpluses, the strongest convention and meeting calendar in a decade, a resurgence of international visitation, the planned opening of a one-of-a-kind entertainment venue in the long-awaited MSG Sphere and a Formula 1 Grand Prix that has the potential to be Las Vegas' first $1 billion event.
These are truly extraordinary times.
There is no doubt we are benefiting from what some refer to as the Roaring '20s Effect, a condition whereby pandemic-weary, stimulus-rich consumers are making up for lost time. But, it is so much more than that. Consider the $40 billion invested in the 173 major casino properties that make Las Vegas Las Vegas. Consider billions more invested in major entertainment venues that will provide 325,000 seats in 2023 – more than those in New York and Los Angeles, combined – allowing us to host the likes of Adele, Taylor Swift and U2. Consider billions more invested in convention, trade show and meeting space that allow Las Vegas to host more major business events than any other destination in the world. Consider still more billions invested in airports, freeways and water infrastructure, without which the only thing Las Vegas would be hosting is tumbleweeds.
There are those who love to say that Las Vegas has just gotten lucky. Sure, we've been lucky, but this city understands the odds better than any other, and we have built an economy ensuring they are tipped in our favor.
What does it take to bring a Super Bowl to Las Vegas? What does it take to have Formula 1 cars racing at nearly 220 miles per hour down the Las Vegas Strip? What does it take to host MAGIC, CONEXPO – CON/AGG or CES? What does it take to be home of the National Finals Rodeo, to host the biggest UFC fights in the world or to have a venue for the biggest acts on stage? The answer: years of planning, remarkable coordination, leadership that knows how to close a deal, can-do elected officials and billions of dollars invested in hospitality and tourism assets.
It is really not hard to forecast what we will see in 2023, because so much of it is already in the books. From an economic perspective, the bigger question is what happens next. There are currently 13,400 new hotel rooms and 800,000 square feet of convention space with announced completion dates through 2025. This includes the multi-billion-dollar Fontainebleau Las Vegas scheduled to open in late 2023. The Oakland A's and baseball commissioner Robert Manfred have made it clear that they would like to make Las Vegas their new home, and multiple suiters are vying to lure an NBA team to Las Vegas, including King James himself. A consortium made up of the Las Vegas Convention Center, Allegiant Stadium, UNLV and R&R Partners successfully bid on the NCAA Men's Finals Basketball Tournament in 2028, and Nevada's deal-closer-in-chief, LVCVA CEO and President Steve Hill, has made it clear he has his sights set on hosting an NCAA Football Championship. Apex in North Las Vegas now has a workable development timeline thanks to extraordinary cooperation between the city and key developers, innovative concepts are emerging for now-vacant property along I-15 toward Stateline, and NV Energy's Greenlink project will unlock renewable energy corridors and set the state on a path toward energy independence well before 2030.
This is not enough; we shouldn't rest until every major event that happens, happens here, and until every business that will drive the future of our economy is headquartered here. To be clear, Las Vegas would crush Wimbledon, the Tour de France, the Masters, Mardi Gras and the Detroit Auto Show and there are literally hundreds of thousands of businesses that would be more profitable if they just simply operated in Southern Nevada. Here's to a new year of possibility and prosperity.
Members of the editorial and news staff of the Las Vegas Review-Journal were not involved in the creation of this content.