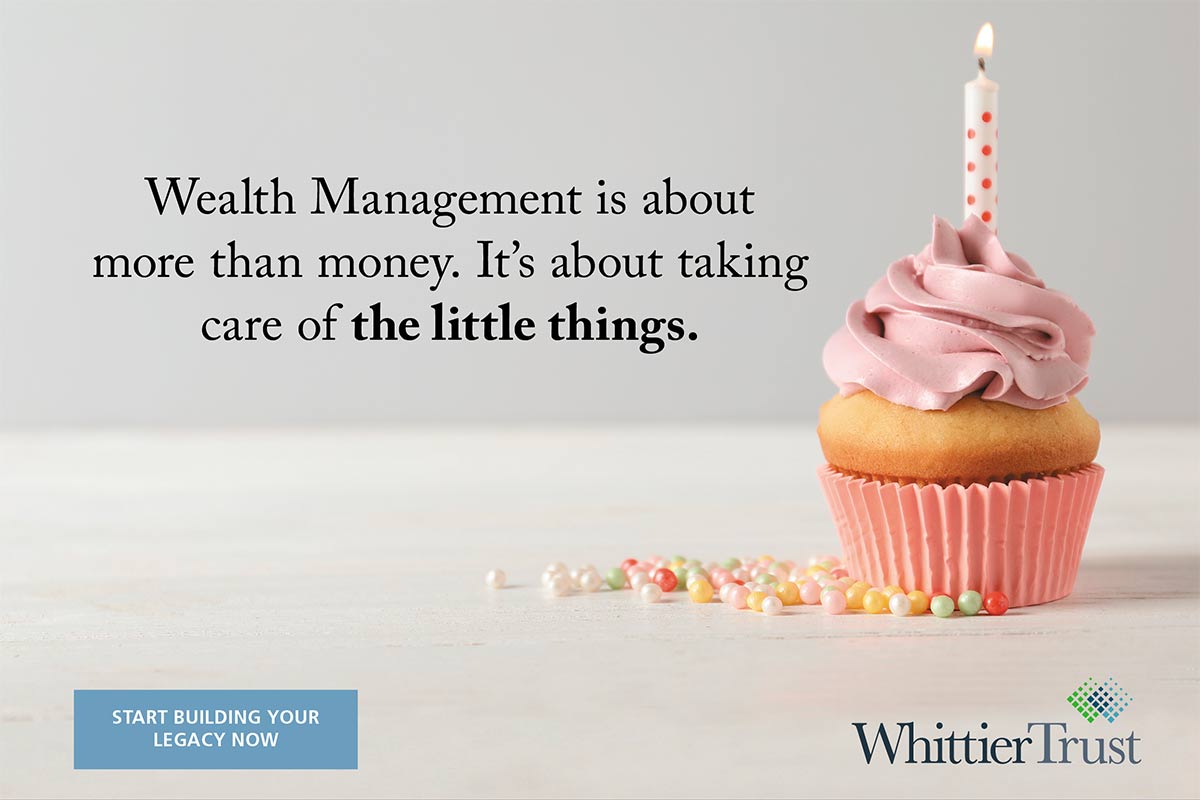 Choosing a trustee is an extremely important decision the gravity of which is often not fully appreciated and as a result, it is not given the time and thought that it deserves.  With this position comes great trust, great responsibility and also unfortunately, great liability, if it is not undertaken correctly. Although every state has different laws governing a trustee's conduct, there are some common legal aspects that are really important to understand before either undertaking to be someone else's trustee or naming someone to be yours.  Being a trustee is a lot of work, it is a job governed by a lot of laws, which makes it a ripe minefield of legal liability for the one entrusted with it. If you name the wrong person to serve in this role, you can not only ruin your financial legacy, but also create great harm to your selected individual trustee's personal relationships, financial security and quality of life.
Let's face it, we love to think that we are invincible and that nothing will ever happen to us. We spend so much of our lives managing our own financial assets on our own that the concept of handing the reins to someone else to do what you have spent your whole life doing and building is unthinkable. The reality is we can't manage our own affairs forever and eventually we have to step away from being our own life CEO. That admission, in and of itself, albeit a disturbing glimpse into the eyes of our own mortality, is just something we must prepare for. The next action most take in this preparation process is the creation and implementation of an estate plan. Most people don't have, or even want to think about, an estate plan, let alone who is going to run that plan. By most estimates, upwards of 50% of Americans don't have an estate plan in place.  However, preparing for the end of your life, or disability, is not just something you should do. If you care at all about preserving what you have worked so hard to accumulate in your life and about making sure those assets get efficiently put to your desired purpose after your death, it is simply something you must do.
Where to Begin: What is a Trust(ee)?
Before we get into the substance of the job requirements and pitfalls of being a trustee, an important distinction that must be made is a trustee versus an executor. Not everyone needs a trust, but if you do and you establish one correctly, most of your assets will be transferred to one or more trusts that your trustee will manage. Funding your trust is an important and often overlooked step in the planning process. Note that your trustee can only manage what is owned by the trust over which the trustee is appointed to serve.  If you don't put anything in your trust, it can in some instances lead to a costly and time-consuming court proceeding to move assets into the trust. A trust properly funded will help you to avoid costly, time consuming and public probate proceedings, which is where wills and assets in your own personal name and not held in any trust may go.
Once you get into the trust creation phase, you will need to consider what you want to happen to your assets and who is going to make those wishes happen in your absence, i.e. your trustee.  You will need this information in order to complete your trust(s). The trust(s) you create depends on your specific needs and circumstances. There are many different kinds of trusts that serve many different purposes, such as tax reduction, probate avoidance, fulfilling your charitable goals, ensuring that certain beneficiaries that may have unique needs are taken care of, and preserving harmony in blended families. There are many options in what kind of trust you need, and there are many different kinds of trusts available. The choices in trusts are highly technical and typically require specialized knowledge to choose and assemble the right one, especially when you have challenging assets or a large estate. Your attorney will advise you on which trust or trusts are best for you based on your assets, desires and goals. What your attorney will need input on, however, is who you would like to be the trustee to carry out the plan created. This is the most important question of the day. Not only must you consider who has the expertise and qualities required to do this job, you must also think about the impact this position of trust will have on their everyday lives. It can truly be a life-altering experience for all involved. When evaluating this it is often valuable to think about this as a professional job opening that you are seeking to fill within your organization. When making hiring decisions for a job, not only are professional qualifications and skill set assessed, you would also look at desired compensation, interpersonal skills and fit with the general corporate culture.  Strangely, these are all very relevant when evaluating a prospective trustee.
What Will My Trustee Do?
The job of trustee requires gathering assets, valuing assets, inventorying assets, investing assets, managing assets, liquidating assets, communicating with the beneficiaries and managing their expectations, accounting to the beneficiaries, making the distributions required by the trust document, and complying with all other terms contained in the trust document, all while balancing within the confines of the rules contained in state law.  In order to do this well, you need someone who is detail oriented, and has the required knowledge of asset management to effectively manage the assets in your trust. For example, if you have a trust that holds a large amount of real estate, you would need someone with the requisite skill to manage real estate well. Trusts are interesting creatures because a trust can hold anything that can be legally owned by a person. This can mean trusts can contain promissory notes, closely held business interests, hedge funds, oil and gas interests, art collections, even crypto currency. You are managing all of these things you may own now and have gained this expertise to do so over your lifetime, so you need to find someone who can manage these things at or better than the standard you can. Trustees have a duty to administer the estate properly and part of proper administration means properly managing its assets.
A trustee is charged with the requirement to control and protect trust property. Art collections must be properly stored and valuables and properties must be secured.  Many valuable assets have been lost by not being properly secured in an appropriate place. High value wine collections left in inappropriate storage units over a summer, only to be thrown away soured and ruined, bitcoin keys and jewelry lost or stolen, trust owned properties left unlocked and pillaged or raided by squatters, cash accidentally burned in a fireplace after being stored under one of the fireplace bricks for "safekeeping" and countless other examples of fiduciary safekeeping mistakes. If this occurs on your watch as trustee, you could be held personally responsible or "surcharged" by the court for failing to keep trust property safe. When a trustee is found by the court to be in breach of his or her fiduciary duties, the trustee will be ordered by the court to re-pay personally any losses incurred to the trust over which the trustee serves. When considering who to nominate as trustee, consider the potential downside to that person if this should occur. Even successful and intelligent professional people who have served as trustees of a close friend or relative's trust found themselves in the position of a surcharge and were not only removed by the court as trustee, but also forced to pay millions from their own personal funds back to the trust for which they served.  Corporate trustees are often a safer choice because they have the ability to repay any funds lost should something bad happen, and decreased likelihood that bad things will happen in administration because they have the required expertise to manage the trust over which they agree to serve.
A trustee must also make the trust property productive. Most of the time the litigation coming from this requirement centers around real estate that is not rented or cash that is not invested. Investment management and rental property, must make trust property productive, meaning that if a party is living in a property and the trust doesn't specifically state the person can live there "rent free" the trustee should be collecting fair market rent. This situation usually arises where one child moves into a trust property and never pays the trust, to the detriment of the other siblings. In that scenario, the siblings ended up suing each other and the trustee to recover what they calculated to be hundreds of thousands of dollars of rent owed by the child beneficiary to the trust, to the detriment of the other children.  Another example of making trust property productive is investing excess cash.  Trustees are expected to invest the trust's money pursuant to the prudent investor rule, which is a legal guideline that requires a trustee to act in the best interests of a trust's beneficiaries and invest as if they were his or her own and avoid excessively risky assets. A trustee can be liable to the trust beneficiaries for losses incurred in failing to properly make cash useful by investing it in the market as a prudent investor would. If you have large amounts of cash sitting uninvested, it can translate to a loss of income and harm to the beneficiaries, which again can land a trustee back in surcharge territory.
A trustee has a duty to keep adequate records of the trust's assets, income, expenses, gains and losses. This includes creating an inventory of the trust's assets and establishing a value for those assets. Valuation of the assets is not only important for the inventory, it can also be very important for tax purposes and beneficiary litigation avoidance as well. An inappropriate valuation can lead to many tax problems and can create unreasonable beneficiary expectations. For marketable securities, establishing a reliable valuation is as simple as obtaining the information from the applicable market exchange the security trades on, however, when you get into more complicated assets, such as closely held businesses, art collections, or real estate, the values can get excessively complicated and normally require the use of an expert appraiser in the field. Once you establish values, you then have to keep detailed information about gains and losses over the course of the administration, in addition to accounting for every dollar that comes in and out of the Trust to the beneficiaries. Most states and most trust documents require an accounting of the trusts financial activity to be given to beneficiaries at least annually, but practically these are often delivered monthly. Financial institutions who have the ability to serve as trustee (also known as a corporate trustee) normally deliver a monthly statement which meets the legal requirements for a proper accounting. For an individual trustee, the production of what the corporate trustees produce in the ordinary course of their business can be cumbersome and time consuming and failing to produce one can lead to litigation, beneficiary angst and a violation of the law. While some states allow you to waive the production of accountings to the beneficiaries, this situation is fairly rare.
Choosing Your Trustee Wisely and With Care is Key
If you pick the wrong trustee, the consequences can be personally and financially disastrous.  Many estates have been completely eroded by legal fees in connection with litigating inappropriate trustee conduct. Note that many times this was completely accidental because they didn't understand their job requirements, or didn't have the requisite skills to perform the job up to the standard legally required.  Remember, under our current legal system, anyone can file a lawsuit against you for anything at any time. Whether or not that lawsuit is successful or has any merit is another story, the practical matter is that whatever is filed, requires the spend of legal fees to resolve, and these can be costly. If you have problem beneficiaries who have unreasonable expectations, difficult assets to manage, and limited time to manage the estate appropriately, which includes managing others to whom you may delegate your duties as trustee to, the chances of having an expensive legal issue dramatically increases.  Legal fees on contested estates range from $50,000 to millions of dollars, even some estates where nearly the entire estate is spent in litigation fees and not serving the charitable purposes or taking care of the beneficiaries that the person who created the trust intended.
Even if your estate doesn't end up in litigation, the personal ramifications on your trustee can be intense. Many a family has been torn apart by a child being selected as trustee only to be put in a position of managing financial distributions for his or her siblings, making decisions with the trust management that the beneficiaries may or may not agree with, or being forced to decide whether or not his or her sibling gets money from the trust for the car, house, or investment of their dreams. This same awkward position can occur when close family friends or business associates are named as trustee. Even if what the trustee is doing is perfectly appropriate, it can unfortunately create angst.  Many families have become estranged by estate administration decisions made by a family member trustee.  Decisions to sell or not sell an unproductive but highly sentimental family vacation cabin, or who does or doesn't get mom's jewelry collection can be common reasons why a family member never gets invited back for Thanksgiving dinner, or why many family members never speak to each other again, an unfortunate side effect of loss of family harmony that can occur because of trust administration decisions.
Being a trustee can be a full-time job in and of itself if you are doing it right. Most individual trustees selected have their own lives, professions and families to manage. People are extremely busy now more than ever and most people are busy to the point of stress trying to balance their own personal, family and professional obligations. Consider whether you really want to saddle someone you trust with an additional full-time job on top of what they already have going on. For most, it can make their lives untenable. Something has to give in such circumstances, meaning the normal consequences of this situation are the administration of your estate suffers, your trustee suffers, or all of the administration work is delegated to someone you don't choose at great expense to the trust. Many times, people retain law firms to help them with administration, which is perfectly fine, however, you cannot give the law firm a blank check from the estate. That counsel must be strictly supervised or you could end up with an undesirable legal bill at the end, which the trust beneficiaries most of the time will object to paying from their estate, and blaming you for wasting their money and inappropriate delegation to and management of trust counsel, which could also potentially lead your trustee to litigation. Also, some states have laws that limit what activities you can and cannot delegate as trustee. As trustee you need to be cognizant of the legal requirements of the state law governing the trust over which you serve. Even if you properly delegate an activity of administration, you must continue to supervise the person you delegated to in order to make sure that they are performing their duties appropriately. Failure to supervise such a person to whom trust work is delegated to can also get you into lawsuit and surcharge territory.
Upholding Important Duties and Expectations As a Trustee
Your trustee will be responsible for communicating with your family and potentially your employees if you own a business. This requires good soft or interpersonal skills. Being a trustee requires good communication skills, patience and compassion. Depending on the terms of the trust, the trustee may have to deal with beneficiaries who have financial problems, emotional problems, are grieving, anxious and going through dealing emotionally with the death of the person who left them as a beneficiary of the trust in the first place.  Tensions and emotions can run high and a trustee must be able to compassionately and effectively diffuse and soothe upset beneficiaries and communicate with them in an effective manner about the trust and the status of the administration. Most state's laws require a trustee to keep the beneficiaries reasonably informed about the trust's administration, so communication with the beneficiaries is not an optional task. In many of the trustee litigation cases I have worked with, most of the upset beneficiaries are upset about lack of communication. Lack of communication to a beneficiary can translate to accusations of theft and mismanagement by the trustee, or of the common phrase "The trustee isn't doing anything." If the beneficiaries end up in this stage, litigation for surcharge or to have the trustee removed will almost always follow, which translates to a lot of expensive legal fees coming from your hard-earned money.
You must also be independent and impartial. The law requires you to treat the beneficiaries fairly and impartially. This can be challenging when you have families that have histories of bickering, fighting or not getting along, or where you have beneficiaries that are demanding or difficult.  Also, there are situations where siblings prefer one other sibling to another, so they end up distributing more money, in the case where the trustee has the discretion to give out money from the trust as he or she sees fit, it may be tempting to say "yes" to the sibling the trustee liked and got along well with, and "no" to the sibling who destroyed a favorite childhood item or picked on the trustee as a child. In extreme cases, siblings have been known to fight just to spend the estate in legal fees out of spite so the sibling they hate gets nothing. Even the calmest of trustees can find themselves enjoying working with some beneficiaries more than others who may be more difficult or demanding, but your trustee will have to resist the urge to treat the beneficiaries differently and be fair, patient and kind with all of them.
Finally, we get to trustee compensation. A trustee is entitled to what is known under most state's laws as "reasonable compensation". This is a sliding scale depending on the skills the trustee has and the type of work required to administer the trust. Fees can be charged hourly in the case of an individual trustee, or on a flat percentage of assets in the trust, which is the custom and practice in the corporate trustee world.  As disputes tend to follow the money, if you choose an individual, you may be setting that individual up for scrutiny from the beneficiaries for how much they are charging to serve as trustee. The subject of trustee compensation is highly contested and complicated and there are a lot of things to understand about trustee compensation to make sure you are getting the best value for the administration your trust is receiving. Note that all trustee fees are paid from your trust, as well as fees of any other professional advisor the trustee selected to help them with their trustee duties and when you "hire" a trustee without the adequate skill set, more outside professional services will be needed at additional expense to your trust.
At the end of the day, who you choose to manage your trust is of paramount importance because your trustee can literally make or break your trust. Between making asset management mistakes, communication mistakes, distribution mistakes, investment mistakes, appraisal mistakes or accounting mistakes, there are plenty of pitfalls that can overtake your trustee, leading to monetary damages, personal stress, strained relationships, frustration of your intent for your estate and even loss of your estate. Choose wisely because to do otherwise could be catastrophic to your financial goals and well being.
Members of the editorial and news staff of the Las Vegas Review-Journal were not involved in the creation of this content.