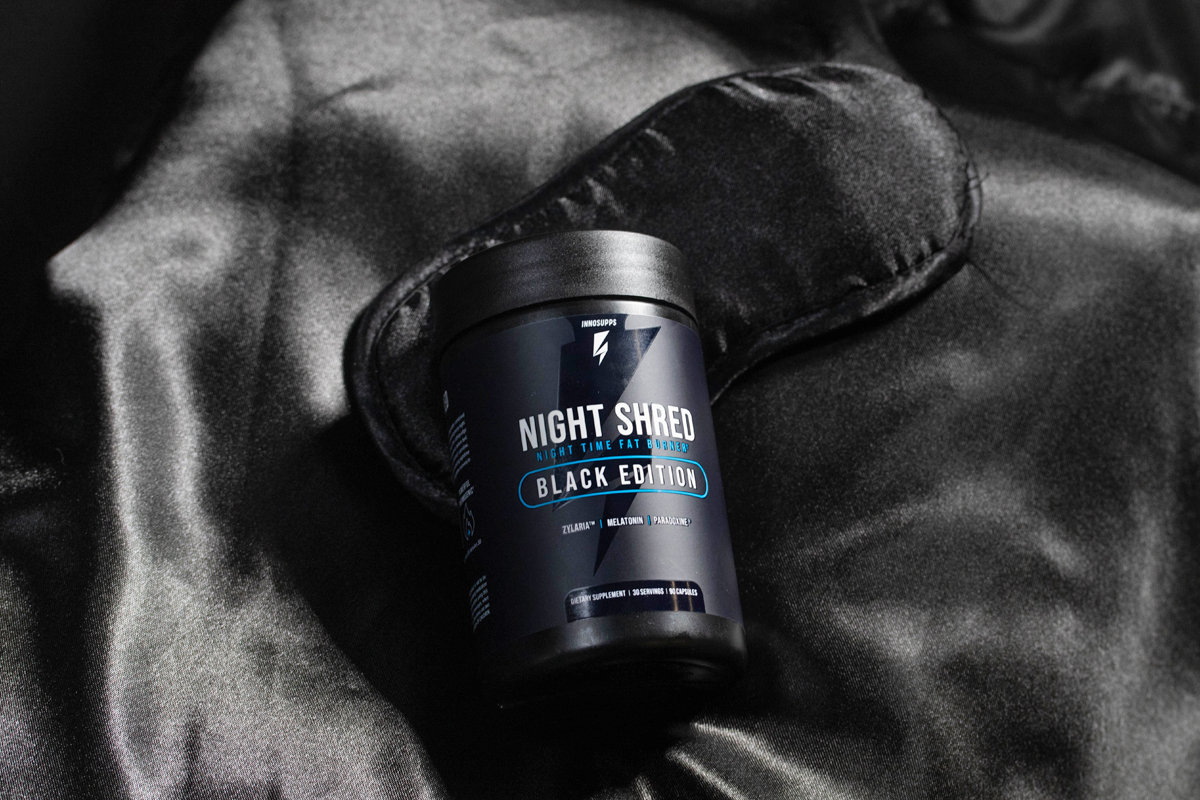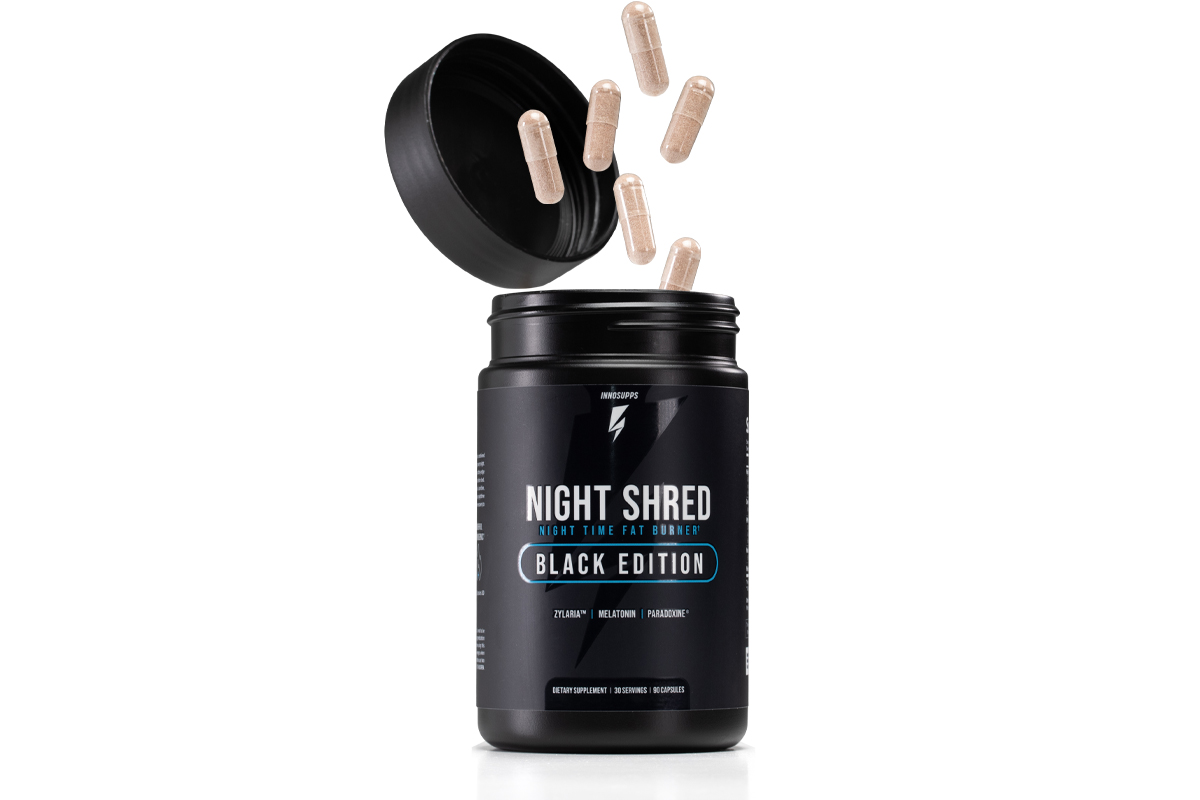 Read on to discover a natural solution that will maximize the quantity and quality of your sleep, lower your stress hormones and help you shed unwanted pounds. 
Close your eyes and imagine this….
You've had a stressful day of work deadlines, screaming kids and half of your to-do list left unchecked.  
But instead of being frazzled and unable to wind down, you are relaxed and ready to go to bed earlier than most nights.
Your head hits the pillow, and you are in a zen-like state as you peacefully drift off. 
You don't toss and turn throughout the night and wake up fully rested and ready to crush your day. 
In addition to a night of deep sleep, you've also boosted your metabolism and primed your body to burn more calories as you start the day. 
Sound too good to be true? Well, it's not. 
Because in this dream scenario, you've given your body a combination of adaptogens, herbs and amino acids before you hit the sack.

Where do you get your hands on this magical sleep and fat-burning combo? 
You can find them all in a groundbreaking sleep aid and fat burner called Night Shred Black. 
WHAT IS NIGHT SHRED BLACK?
Night Shred Black is formulated by Inno Supps, a Las Vegas-based company that manufactures high-quality, clean and natural supplements made in the USA with a rigorous third-party certification and testing process. 
Night Shred Black will have you snoozin' and losin' all night long.
This is achieved by using scientifically backed ingredients that work together to naturally help you fall asleep faster and stay asleep longer as your metabolism gets primed to burn fat around the clock. 
NIGHT SHRED BLACK INGREDIENTS AND BENEFITS
This unique sleep aid and fat burner contains melatonin, which is found in most sleep aids on the market. But it also has four unique blends full of herbs and botanicals not seen in many other sleep aids.
Nighttime Recovery Complex
Gaba
Chamomile
Passionflower
Valeriana
Deep Relaxation Compound
PM Fat Burning Complex
CLA (goFAT

®

)

Grains of Paradise

L-Carnitine L-Tartrate
Mood Enhancement Complex

Each of these ingredients has unique qualities that work together to help you wind down. But the ingredient in Night Shred Black that makes it stand out is Zylaria™.
Zylaria™ is a rare fungus that has been used in Chinese folk medicine for centuries to help with sleep and mood-related health conditions. 
The magic in this shroom is how it works to increase your body's GABA production, which helps relax the nervous system from the inside out.
As a result, you'll fall asleep faster, stay asleep longer and wake up energized with less stress and a better mood! 
Again, that's just one sleep-inducing agent in Night Shred Black. All of the ingredients above serve a unique purpose to promote restful sleep.

Plus, Night Shred Black also includes natural ingredients shown to help curb nighttime cravings and accelerate the fat-burning process.
CLA (goFAT®):

Stimulates fat-burning in the body.

Grains of Paradise (Paradoxine®):

Helps boost the metabolism by stimulating the body to produce more brown adipose tissue.

L-Carnitine, L-Tartrate:

Helps enhance fat burn and is excellent for exercise recovery and athletic performance.
WHAT SCIENTISTS, DOCTORS AND REVIEWERS HAVE TO SAY ABOUT THE EFFICIENCY OF NIGHT SHRED BLACK 
Night Shred Black has 3 mg of melatonin. Research shows that supplementing with melatonin can help you fall asleep faster, increase your total sleep time and improve overall sleep quality.
The star ingredient in Night Shred Black, Zylaria™, also has some impressive scientific backing that claims it can naturally promote: 
A better overall mood

Improved sleep

Increased relaxation

Sedative and calming effects
This is primarily achieved due to its ability to increase GABA. 
Researchers have found that  people with sleep issues tend to have lower levels of GABA. One study found that Zylaria™ increased GABA by 65-81%.
The medical community also endorses night Shred Black… 
The added Zylaria is the most revolutionary sleep ingredient that the market has ever seen! It gives you a deep sense of relaxation and stimulates GABA production from within, contributing to the deepest sleep you will ever experience." – Dr. David Filsoof, MD FACC, Cedars-Sinai. 
Happy customers also rave about what it's done to induce relaxing sleep and help them shed pounds.
"Night Shred Black is OUT OF THIS WORLD! I've never slept better and felt so relaxed before bed. The added Zylaria in it really is something else. I've also lost about 6.5 pounds in the last month."  – Sandra B.
CONCLUSION
Science backs it, doctors enforce it, and customers love it. And since Inno Supps offers a money-back guarantee, there isn't a reason not to try it! 
Night Shred Black is your natural solution for better sleep. And if science and reviews are accurate, it can also help you shed pounds!
Click here to try it risk free
Members of the editorial and news staff of the Las Vegas Review-Journal were not involved in the creation of this content.