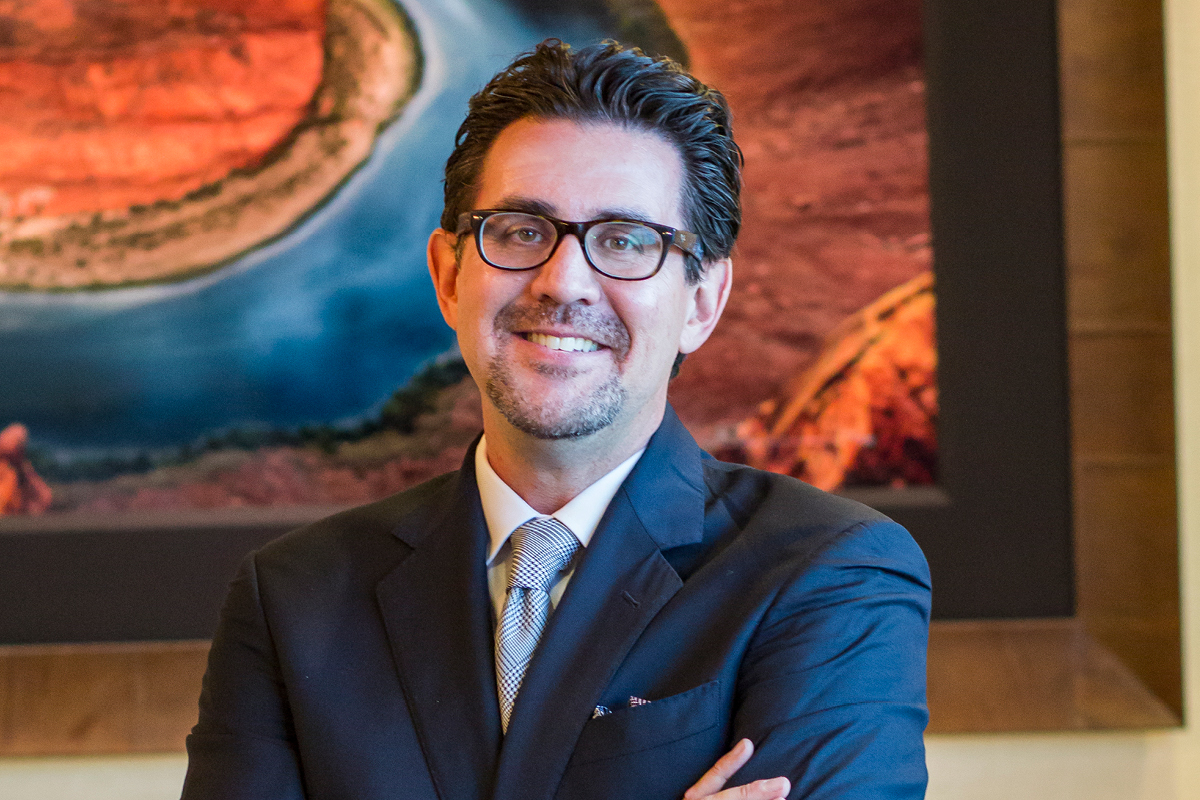 Everywhere I turn, I see a world that looks more and more like one we left behind 14 months ago. Cars are bumper to bumper on Las Vegas Boulevard. Pedestrians are crowding sidewalks along the Las Vegas Strip. World-class artists are returning to the stage. Fans are cheering the Golden Knights to the playoffs in T-Mobile Arena. Business capacities are rising and mask requirements
are easing. The worst is behind us and a return to normal is on the horizon.
Getting here wasn't easy. It required great personal sacrifices, groundbreaking medical breakthroughs and unprecedented levels of federal aid to counter COVID-19's crippling effects on the economy. As a nation, we are ready to put the pandemic in the rearview mirror and welcome in a new era of economic stability and growth, and the massive federal spending of the past year will help get us there.
The three major federal stimulus packages passed during the pandemic injected more than $5 trillion into the U.S. economy, helping households and businesses stay afloat as the pandemic weakened the nation's economic foundation. For many households, the stimulus checks and enhanced unemployment benefits were lifesavers that helped pay rent, put food on the table and meet basic everyday needs.
For many others, the payments boosted household finances and left them better off today than before the pandemic. In fact, disposable personal income in the U.S. is at an all-time high of $21.9 trillion, $5.1 trillion higher than before the pandemic started. That equates to an extra $15,000 in disposable income for every man, woman and child in the United States. To put that in perspective, it would normally take six years to grow disposable income to that degree.
Even as we look to enjoy a post-pandemic economic boom, we must not forget that it was financed by a giant IOU. The national debt has jumped $4.5 trillion to a record $27.7 trillion, or nearly 130 percent of gross domestic product. The influx of federal stimulus cash helped our economy weather the pandemic and will fuel the prosperity ahead, but the money borrowed must be repaid. The national discussion has already begun to tilt toward tackling the mountain of national debt that has more than doubled over the past decade.
In the meantime, a fair amount of stimulus funds have gone to new cars, bigger houses, home improvement projects, a lot of big screen televisions and more than a few boats. They have financed hobbies, vacations and excursions. There are those who have been highly critical of indiscriminate discretionary spending. I see it quite differently. While I have some concerns about the form and structure of the federal stimulus, and I will never endorse governments or households spending beyond their means, the federal government doled out an unprecedented level of stimulus with the specific hope that it would be spent. The fact that many Americans are choosing to spend an unexpected influx of cash on things some view as extravagant, frivolous or wasteful, is a value judgment that seems to miss the economic point and, perhaps more importantly, discounts the reality that people often ascribe the greatest benefit to the purchase of things they want as opposed to things they need.
I, for one, say we should ride the wave. The pandemic has given us a new appreciation for the preciousness of life and time. For those who have saved and struggled, I see zero downside in spending a little of that extra money on something they have always wanted or doing something they have put off for years, by choice or necessity. Indeed, I think that might be exactly what our economy needs.
Members of the editorial and news staff of the Las Vegas Review-Journal were not involved in the creation of this content.