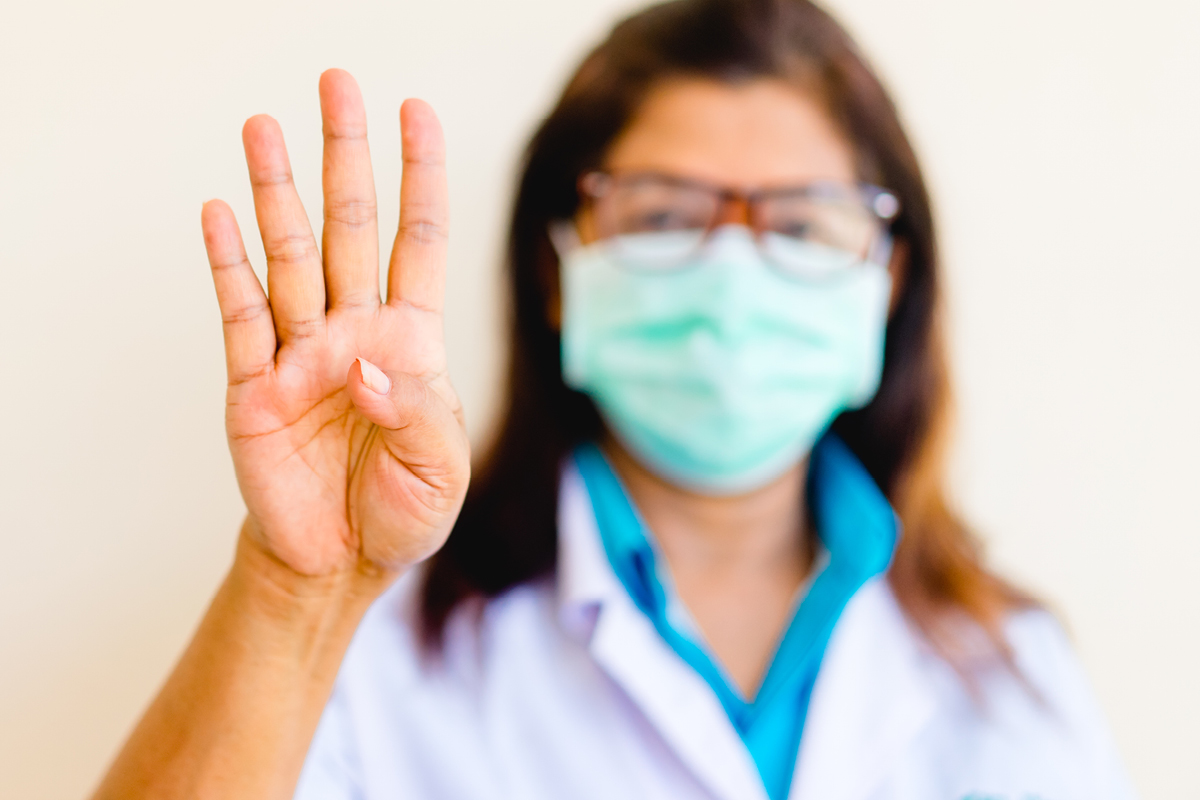 As the country and Las Vegas continue to navigate the deep impacts of COVID-19, one thing seems certain – the pandemic has changed the way many of us have traditionally viewed and engaged with the health care system.
Many times, crises create an urgency to speed up innovations in order to meet consumers' demands and provide convenience. COVID-19 has led to a few emerging trends that may usher in permanent changes to the ways we access health care.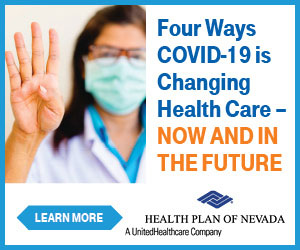 Telehealth is here to stay.
The convenience of telehealth has always been apparent, yet adoption rates weren't widespread – until now. Many health plans are encouraging the use of virtual visits to help keep people safe in their homes during the pandemic, which may have helped introduce the convenience to a widespread audience.
Across Nevada, Health Plan of Nevada's Care Management and Health Education and Wellness teams are leveraging telehealth to provide members with information to help navigate their care and promote better health outcomes. Members also have access to 24/7 virtual visits.
More people will receive care at home.
The response to the pandemic has created momentum around the concept of a patient's home as a site for medical services. This idea relies heavily on the adoption of technology and advanced digital tools. Some areas where home-health is advancing include: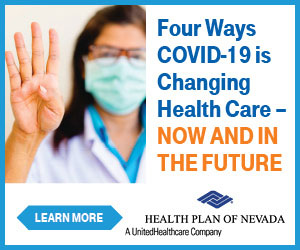 Mobile Urgent Care Services
Under this relatively new model of care, two-person medical teams are dispatched to the patient's home, alleviating the need to travel to an urgent care. Teams most commonly consist of a nurse practitioner or physician assistant, along with a medical technician. They can treat a wide range of illnesses and injuries – issues that can't wait for a primary care appointment but are not serious enough to warrant a trip to the emergency room. These teams call in prescriptions, update a patient's doctor, and handle billing directly with the patient's insurance company.
 Remote Patient Monitoring
This technology allows for continuous monitoring of patients in need of chronic care management. Using something as simple as a bio-sticker, nurses can monitor a patient's vitals such as blood pressure, oxygen levels and glucose, and contact the patient immediately if the nurse identifies a concern. This monitoring method can enable early detection of a developing medical event and may reduce emergency department visits and hospitalizations.
The role of a pharmacist is changing.
Beyond traditional medication management, pharmacists are providing new conveniences to the public. Your neighborhood pharmacist is likely to become much more engaged in preventive care by promoting and administering vaccines like annual influenza shots and the eventual coronavirus vaccine.
Depending on your health plan, you may also be able to receive your prescriptions from mail order pharmacies and have them regularly delivered to your home. Health plan members often find it convenient and time saving.
Americans may live healthier lifestyles.
There is a heightened awareness that cleanliness and hygiene practices can keep people healthier and avoid the spread of disease — expanding the notion of good health to include cleanliness of the things people interact with each day. Employers in industries such as manufacturing, retail, hospitality and professional services are likely to face unique adjustments in adopting these new hygiene standards, as each worksite setting presents unique challenges that call for distinct strategies.
While health care may never look the same, these trends that help increase flexibility, access and health management may assist more people get the services they need to live healthier lives.
Members of the editorial and news staff of the Las Vegas Review-Journal were not involved in the creation of this content.