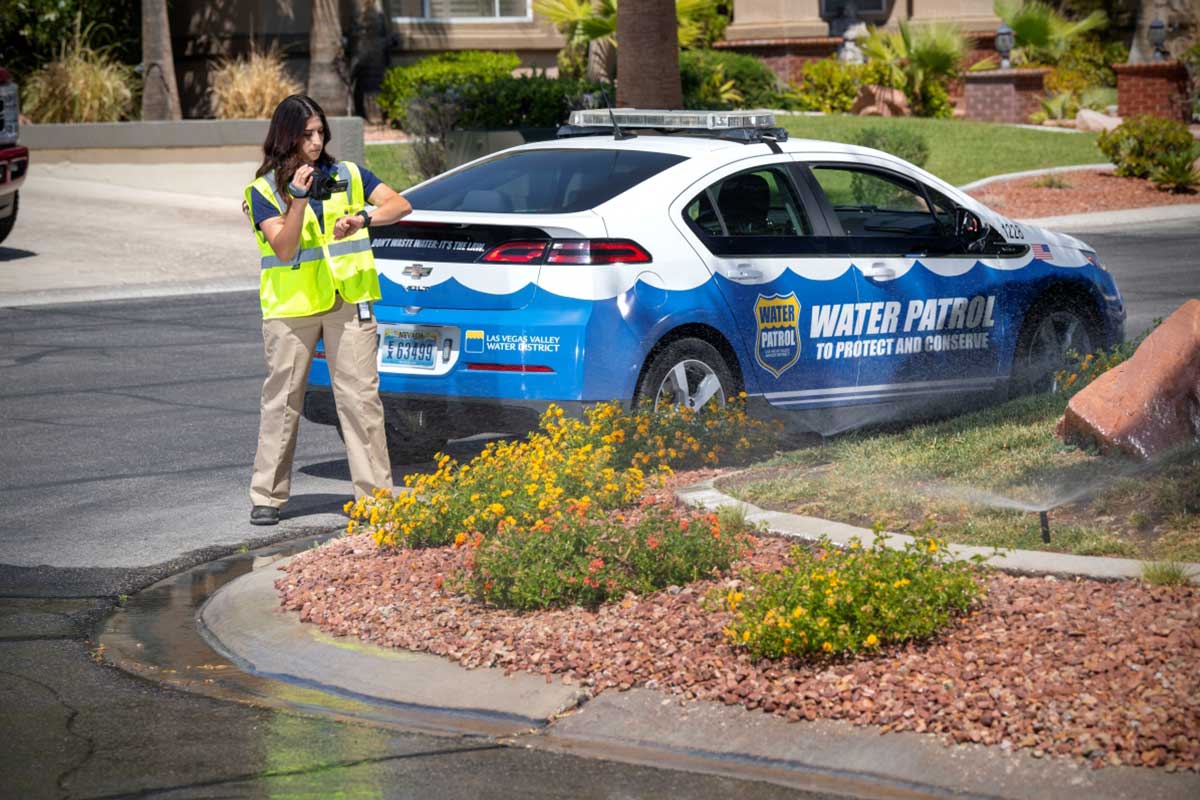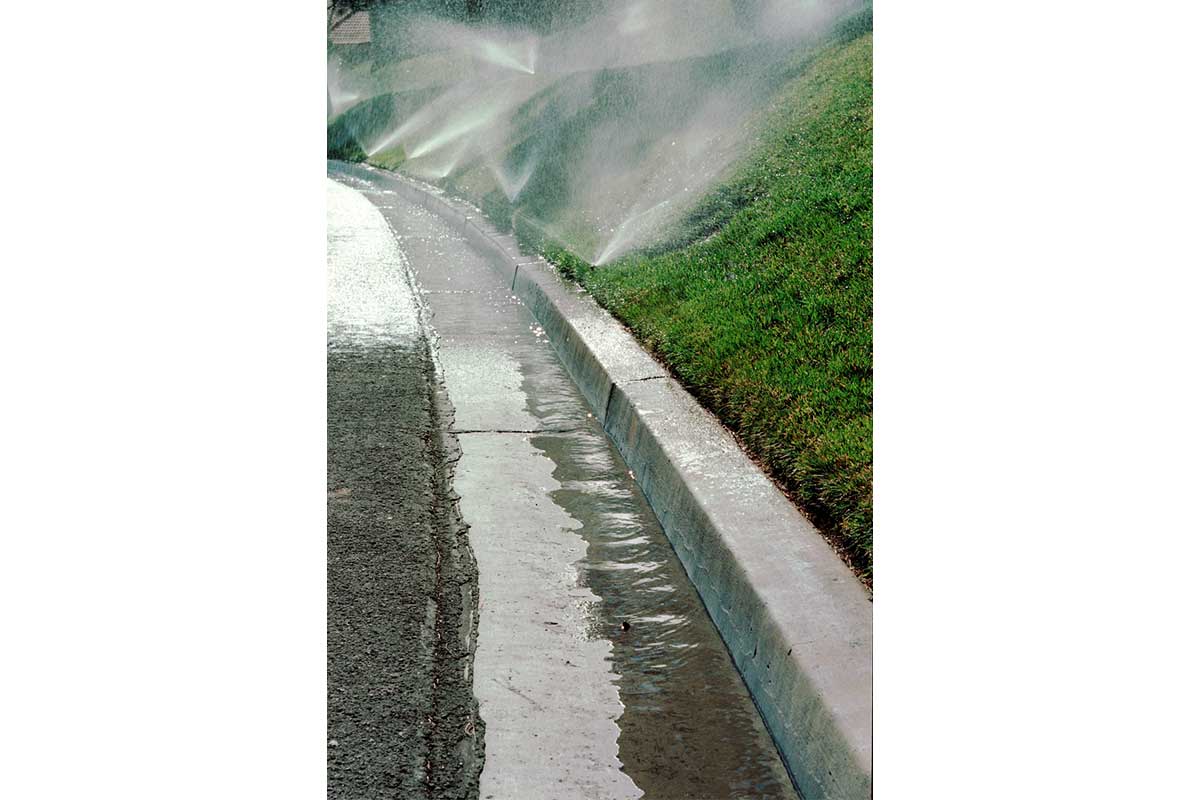 In the midst of drought and climate change, perhaps the biggest sin in Sin City is letting water go to waste. And since the Southern Nevada Water Authority (SNWA) and its seven member agencies—including the Las Vegas Valley Water District (LVVWD)—have addressed water waste through a series of ordinances, wasting water also is against the law.
According to LVVWD Conservation Services Administrator Summer Ortiz, it's easy to identify water waste—and to reduce and eliminate water waste at your home.
"Lawn sprinklers going full blast in the middle of a hot summer day and water rolling off a landscape and down the street are examples of water waste," Ortiz said. "Watering outside of assigned seasonal watering days and draining swimming pools and spas into the street instead of the sanitary sewer system—where the water is reclaimed, treated and safely returned to Lake Mead—also is considered water waste."
If you see water waste happening, report it to your local water provider. Ortiz said Boulder City, Henderson, North Las Vegas and the LVVWD have online forms you can use to file an anonymous report and upload photos. Those cities and the LVVWD also have ordinances in place addressing water waste and outlining penalties for property owners who violate them.
LVVWD investigators patrol the community to enforce water-waste ordinances for LVVWD customers. Residential customers can face fines ranging from $80 for the first violation, up to $1,280 for repeated violations.
Ortiz also offered tips so you can help curtail and eliminate water waste: "Inspect your sprinkler heads to make sure they're watering your landscape and not the sidewalk. Always follow mandatory seasonal watering restrictions, which specify the days of the week you can irrigate your landscape (watering on Sunday is prohibited year-round). Don't water between 11 a.m. and 7 p.m. from May 1 through Aug. 31, and use the cycle and soak method to irrigate grass in three four-minute cycles set an hour apart."
For more information, visit lvvwd.com.
Members of the editorial and news staff of the Las Vegas Review-Journal were not involved in the creation of this content.

​