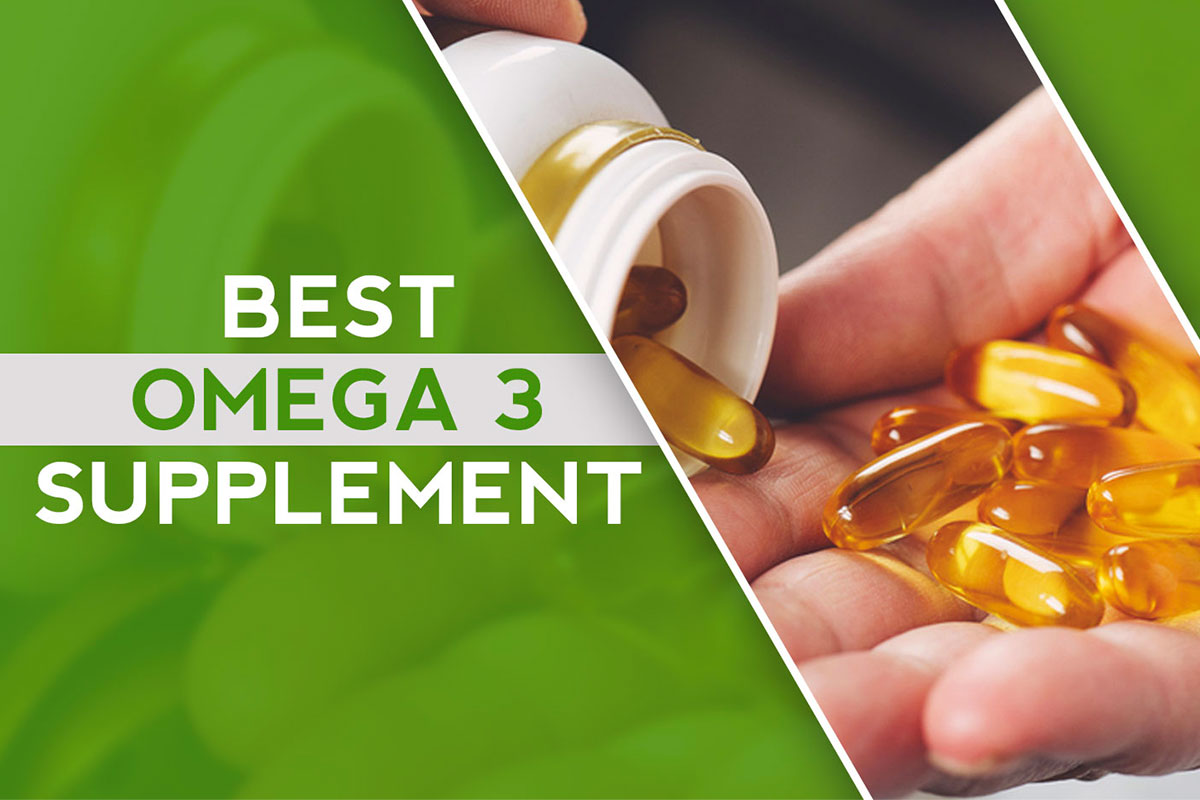 The older you get, the more a need to protect certain aspects of your health arises. Supplements
have become a lifesaver when it comes to maintaining good health. Omega 3 supplements are some of the most consumed supplements alongside multivitamins. This is no surprise as omega 3 fatty acids are essential polyunsaturated fats that your body needs.
Omega 3 fatty acids are incredibly important to maintain a healthy body. Here are some of the things they help with:
Benefits of Omega 3 Supplements
Omega 3 fatty acids have extensive benefits to the body and brain health. These benefits have been backed up by science.
It helps to improve eye health by preventing macular degeneration.

It helps to improve risk factors for heart disease by; controlling inflammation, keeping blood platelets from clumping together, and keeping the arteries smooth.

It helps to

promote brain health

during pregnancy, and is crucial during your child's early life development. It enhances higher intelligence and lowers the risk of several diseases.

It helps to improve the symptoms in people with metabolic syndrome, such as insulin resistance and inflammation.

It has anti-inflammatory properties, and so it helps to reduce chronic inflammation.

It helps to improve bone and joint health and reduces the risks of developing osteoporosis and arthritis.

It helps to fight several auto-immune diseases such as rheumatoid arthritis, ulcerative colitis, Crohn's disease, type 1 diabetes and psoriasis.

It helps to reduce the risks of some types of cancer, such as breast cancer, colon cancer, and prostate cancer.

It can help reduce liver fat in non-alcoholic fatty liver diseases.

It is an effective way to reduce menstrual pain; women who take omega 3 supplements experience milder menstrual pain.

It helps to improve the quality and length of your sleep.

It helps to lower the risks of asthma in children.

It also helps to reduce the symptoms of ADHD in children by lowering hyperactivity and enhancing their attention.

It is incredibly beneficial to your skin health. Here are some ways it helps your skin; it helps to keep your skin hydrated. It also reduces premature aging of the skin. Lastly, it lowers the risks of acne.
Omega 3 fatty acids can be found in plant oils such as flaxseed, canola oils, soybean, chia seed and walnuts. However, their best source is fatty fish like salmon, tuna, mackerel and sardines. Most people prefer taking their omega 3 supplements as a fish oil supplement as it contains two of the three fatty acids.
Best Omega 3 supplements for 2023
Here is a list of the best omega-3 supplements in 2023;
What Are the Different types of Omega 3 Supplements?
There are many types of omega 3 supplements:
Fish oil supplements

Alpha-linolenic acid (ALA)

Eicosapentaenoic acid (EPA)

Docosahexaenoic acid (DHA)

Krill oil supplements

Cod liver oil supplements

Algal oil supplements
5 Best Omega 3 supplements for 2023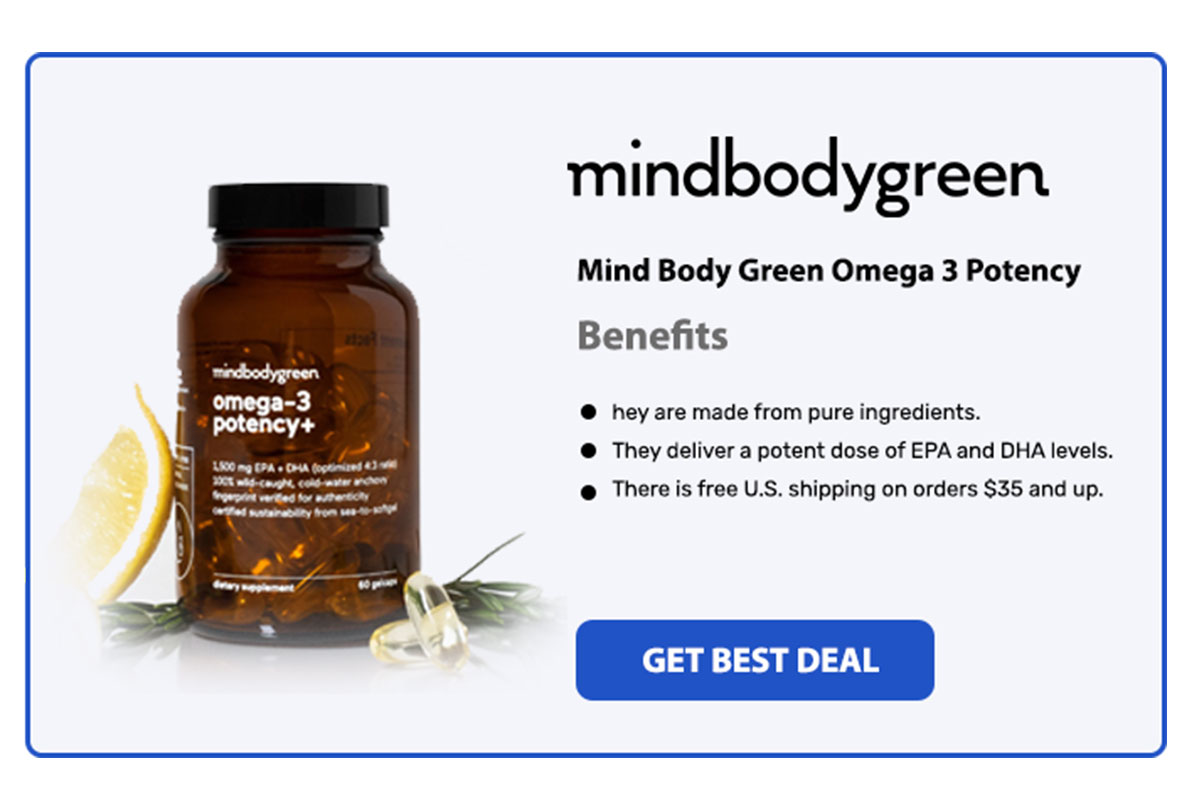 The Mind Body Green Omega 3 Potency
dietary supplements are made from fish oil caught in the cold water. They are infused with pure anchovy oil, rosemary and organic lemon oil to eliminate the aftertaste. They deliver a potent dose of omega 3 with a combination of EPA and DHA in their triglyceride. It comes in strengths of 1,500 mg of 100 percent sustainably sourced omega 3.
They have been third-party tested to ensure they are authentic and safe. The brand has a certificate of authentication from ORIVO. The fish oil species and origin are verified using the latest fingerprinting technology.
The ingredient, pure anchovy oil, provides 1,500 mg of marine omega 3s EPA and DHA levels. They are optimized for easy absorption. Organic lemon oil is infused to help combat fish burps. In other words, it gets rid of the fishy after-taste when you use these fish oil supplements. The rosemary extract optimizes the potency of the omega 3 supplement and acts as an antioxidant that supports the freshness and shelf life of the fish oil.
Pros
The products have been third-party tested for precision, potency and purity. They undergo four rounds of advanced analytical testing at state-of-the-art labs.

They are made from pure ingredients.

They deliver a potent dose of EPA and DHA levels.

They have no common allergens such as gluten, eggs, dairy, shellfish, peanuts, tree nuts or soy.

They have no binders, preservatives, coatings, gums, magnesium stearate, shellacs or carrageenan.

They are GMO-free.

There are no artificial colors or flavors, no MSG.

There are no artificial sweeteners, HFCS, or stevia.

They are formulated, manufactured, and packaged in the USA.

The brand is transparent – ORIVO certified.

Each bottle contains a 30-day supply.

There is free U.S. shipping on orders $35 and up.

Consumers can cancel subscriptions at any time.
Cons'
How to Use
Take two gelcaps daily around mealtimes. You can take them at any point in the day before taking a snack or meal. Their absorption is optimized by fat from what you eat. That is why you need to take them before consuming a meal.
If you are forgetful, establish a routine by taking them around the same time or before the same meal daily.
Remember to store them in a cool, dry place with a tight seal.
prides itself in cultivating the most sustainable omega 3 nourishments while maintaining a zero carbon profile. They regard themselves as the world's first carbon-negative omega supplement. They deliver three times the nutritional support than other fish and algae supplements. The company is very environmentally conscious, so they take up 99 percent less land and use fewer water resources for their production. They maximize nutritional yield while minimizing environmental impact.
This is an algae-based omega 3 supplement. Fish oils mostly contain 30 percent omega 3 and 70 percent EHA and DHA. On the other hand, fish get their DHA and EHA from the algae they eat. This product gets its omega 3s directly from algae, making it one of the best omega 3 supplements
Algae omega 3 supplements have numerous health benefits. Taking fish oil supplements helps to support brain and heart health. They also build homeostasis in the body while supporting the immune system. They have unique polar omega 3 structures that provide the absorption of most supplements.
The products come packed in recyclable cardboard boxes or padded envelopes that do not pollute the environment. They also use carbon-negative algae-based ink.
Pros
They are made from 100 percent renewable resources and have a zero carbon profile.

They are ocean friendly; these are completely plant-based omega nutrition.

They have three times bioavailability. They are more absorbable than other algae and fish oils, meaning your body gets superior nutrition faster.

They are vegan friendly.

They are 100 percent carbon negative.

They come in easily reusable and recyclable packaging.

They are non-GMO.

It provides your body with EPA and DHA that are easily absorbable.

It delivers a potent dose in small doses hence no fishy burps.

It has excellent customer reviews.

The product is highly sustainable and of great quality.

The omega kit comes with a custom refillable miron violet glass bottle that protects. against visible light. It also maintains the airtight seal preserving the freshness for longer.

They come with a detailed product brochure.

The brand uses 99 percent less land and water resources.
Cons
   

Can cause stomach upset in some people.
How to Use
Take two soft gels daily with or without food.
are considered one of the best fish oil supplements on the market. They contain a high concentration of omega-3 fatty acids alongside other special nutrients necessary for your heart health. A world-class research team develops these supplements. The supplements have been specially optimized to be the most effective fish oils, thus delivering maximum benefits.
Elm and Rye supplements are great because they have several health benefits. They help to reduce high blood pressure and lower triglyceride levels in the body. They also minimize the risks of stroke and heart attack.
The company uses pure ingredients and fish oil sourced from sustainable fisheries. The fish oil comes in strengths of 1,000 mg, which is highly potent. The company regularly sends its supplements to third-party labs to analyze and test. You can view their lab results on their official website.
Pros
They have passed through third-party tests.

The supplements are of pure quality and very potent.

They are gluten-free, soy-free and dairy-free.

They have no preservatives.

They have several health benefits.

They come in 60 tablets per bottle.

The brand is very transparent; you can view the lab results and ingredients used on their website.

They have free U.S. shipping and an international flat-rate.

You can skip or cancel your order at any time.

They have a 30-day risk-free guarantee.
Cons
They have limited ingredient information on their website.

It is relatively more expensive than other options.
How to Use
Elm and Rye fish oil supplements come in capsules.
Adults may take one capsule per serving. For people with special conditions or pregnant women, consult your physician about dosage.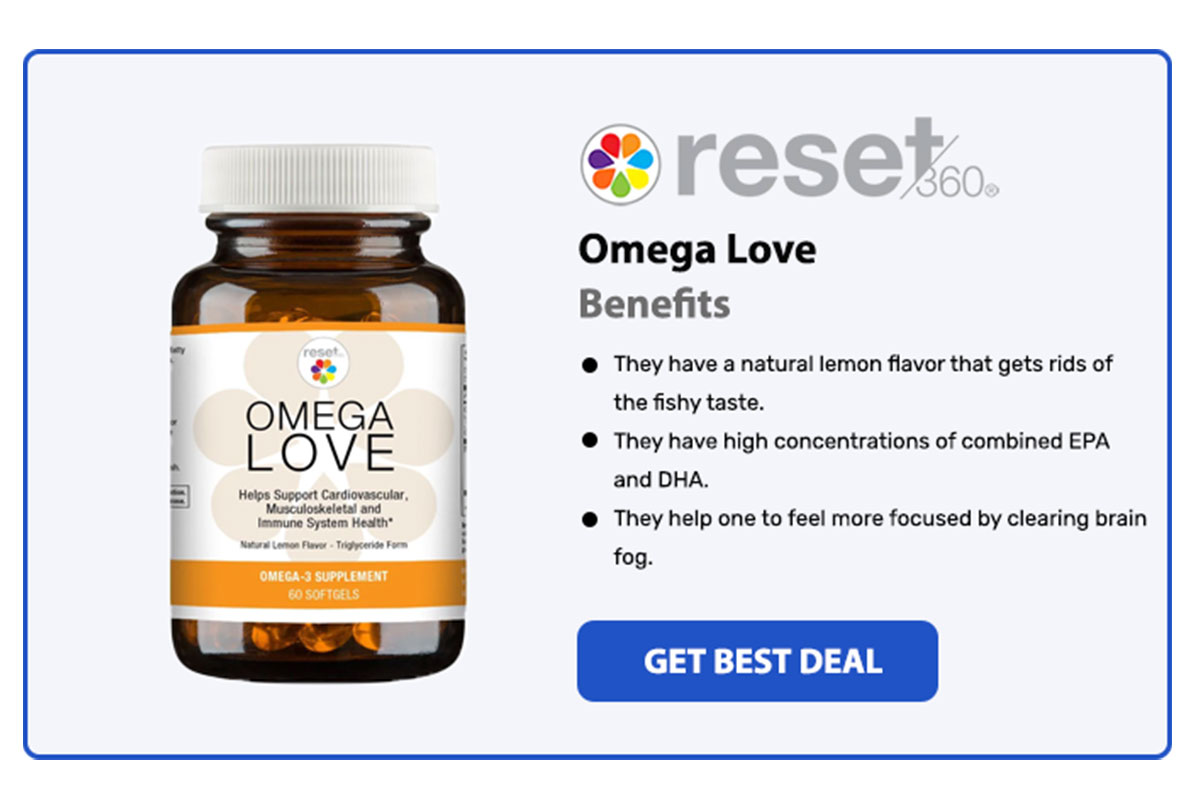 supplements are specially formulated to support cardiovascular, musculoskeletal and immune system health.
These soft gel capsules are packed with high combined EPA and DHA concentrations. They are also infused with a purified form of omega 3 fatty acids in triglyceride form. This increases their absorption in the body.
These soft gels have a natural lemon flavor that helps eliminate the fishy aftertaste when you take them. They contain combined EPA and DHA alongside other omega 3 fatty acid triglycerides.
The main ingredients are fish (anchovy, mackerel, sardine), soft gel shell (gelatin, glycerin, water), natural lemon flavors and rosemary extract.
Pros
They have a natural lemon flavor that gets rids of the fishy taste.

They have high concentrations of combined EPA and DHA.

They help one to feel more focused by clearing brain fog.

They support joint, cardiovascular and brain health.  

They give a nourishing feeling.

They have great customer reviews.
Cons
Some people experience an upset stomach after taking it.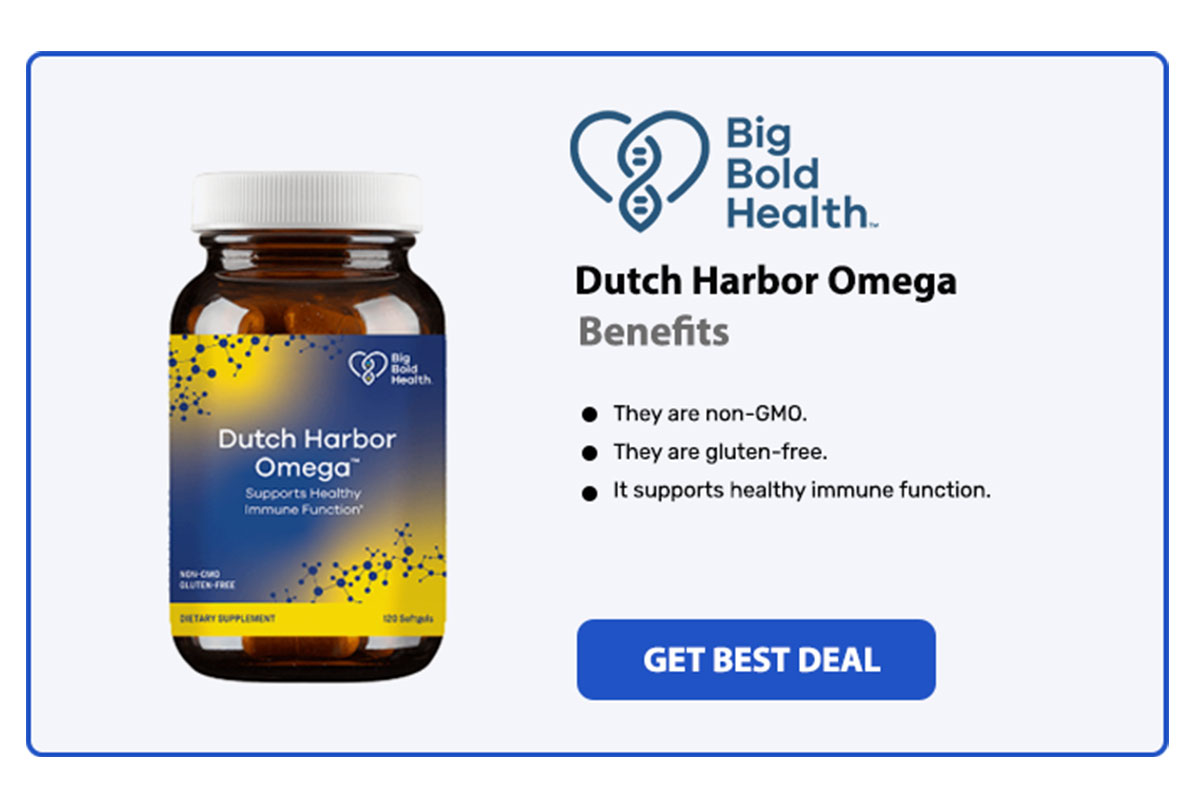 contains a naturally occurring spectrum of omega-3 fatty acids that supports healthy immune functions. They are infused with bioactive pro-resolving mediators and naturally occurring vitamin D and vitamin A.
These supplements are sourced from the best cod liver oil:  Alaskan cod livers. Alaskan cod livers are caught in the pristine waters of the Bering Sea. The fish livers are frozen immediately by skilled fishermen to preserve nutrient integrity. The supplements are extracted and minimally processed according to the standards of the Marine Stewardship Council.
The cod livers are from fish in the deep, pristine waters of the Aleutian Islands. This island is home to scores of fish species that promote overall health and body wellness. The fish contain high concentrations of DHA, DPA and EPA.
The pro-resolving mediators are important components produced by the EPA and DHA. They are also naturally found in breast milk, which is why they help develop an infant's immune system. Additionally, they have antioxidants and anti-inflammatory properties. Vitamin D and vitamin A help to support the immune system.
The core health benefits of this omega supplement are immune response and rejuvenation. They also enhance recovery after injury or overexertion and help manage stress.
Pros
They are non-GMO.

They are gluten-free.

They have a pleasant tasting natural lemon flavor that eliminates fish after-taste.

The fish livers are frozen to preserve nutrient integrity.

It contains bioactive pro-resolving mediators and natural vitamins D and A.

They are made from all-natural ingredients with no additional preservatives.

It supports healthy immune function.

The supplements are expertly crafted in state-of-the-art fisheries.

They have quality product assurance and are certified by the Marine Stewardship Council.

They are relatively affordable; the cost is less than $1 per day.

It contains 120 capsules/60 servings per bottle.

They have an additional incentive of 15 percent savings and free domestic shipping on all subscriptions.
Cons
They only have free shipping on domestic orders above $100.
How to Use
Take two softgels, one to two times daily with food or as directed by your health care practitioner.
How to Choose an Omega 3 Supplement
There are certain things to look out for when choosing the best omega 3 supplement. Here are the factors we considered when coming up with the list of omega 3 supplements in this article.
Third-Party Testing
All products need to pass through independent third-party testing to ensure they are pure and potent. Supplements risk contamination during the extraction and manufacturing process. Third-party tests ensure that the product has no common contaminants.
When it comes to fish oil supplements, it is possible for the fish to accumulate toxins, such as mercury, which can damage the nervous system. Fish oils can go rancid, which can reduce their safety and efficacy. Rancid fish will  lead to unpleasant taste and odor.
Third-party lab tests will ensure the fish is in perfect condition and fresh for use.
Certificates of Authentication
Certificates of authentication are essential to prove that indeed the products have been tested. There are many organizations that offer certificates and voluntary guidelines. Among them are the international fish oil standards, The global organization for EPA and DHA, the Marine Stewardship Council, and Fiend of Sea.
It is important to ensure the certificates come from a reputable organization, as some brands can just pay for certificates without having their products tested.
Potency
When we talk about potency, we consider the EPA and DHA content in the supplement. The amount of fish oil in the supplement does not necessarily correlate with the amount of DHA and EPA.
Some supplements will tell you they contain 1,500 mg of fish oil while the omega content is only 400 mg.
Experts recommend you take between 250 mg and 500 mg of EPA and DHA for fish oil supplementation. If you have any special conditions or are on any medications, speak to your health care professionals to determine how much fish oil you should take.
Supplement Form
Fish oil supplements are available in two forms: natural and processed. Some are more easily absorbed into the body than others; hence, you need to consider the supplement form before buying. They also contain varying concentrations of EPA, DHA or both.
Here are some of the different forms available;
Triglyceride– This is the naturally occurring omega-3 fats in fish oil. They are better absorbed into the body than other forms.
Ethyl ester– This form is created by exposing fish oil to ethanol to concentrate the EPA and DHA while removing any contaminants. It is the most common form of fish oil supplements. However, the purification process may slightly lower the amount of naturally occurring vitamins.
Monoglyceride- This fish oil is made by breaking down triglycerides to increase the absorption of the omega 3 fatty acids. Your body does this naturally.
Re-esterified triglycerides- This form of fish oil is made by chemically converting ethyl esters to the original triglyceride form. Triglycerides are better absorbed in the body than ethyl esters.
It is more advisable to take these supplements around meal time because a meal containing fat increases the absorption rate in the body. If you do not plan on taking a meal afterward, it is important to go for triglyceride of re-esterified triglycerides. This is because they are naturally absorbed into the system.
You should also consider the form of the supplement itself. These supplements are available in capsules, soft gels, gummiess, and liquid fish oil. Soft gel capsules are generally easier to take, but the liquid form enables you to customize your dose.
Ingredients and Potential Interactions
It is essential to know the ingredients included in a supplement and how much of each was used. Also, you need to ask yourself how relative the ingredient is against its daily value. If you are not sure of these answers, take the supplement label to a health care professional to help you review the different ingredients used in the supplement.
You also need to watch out for possible interactions between the ingredients used and yourself. Ensure you are not allergic to any of the ingredients used. Also, if you are on any special medications, ensure the supplement cannot interact with any medications you are taking.
Also, remember that fish oil supplements can have blood thinning effects meaning they lower blood pressure. If you are already on medication to lower blood pressure, ensure you speak to your doctor before choosing any fish oil supplement.
Dosage
Doses of fish oil supplementation vary depending on why you are taking them. It is essential to meet the nutritional gaps with fish oil supplementation. A general dose is about 300 mg to 500 mg of combined EPA and DHA. Some supplements have higher doses of up to 4,000 mg per day. You need to consult with your health care professional to determine how many fish oil supplements you should take in a day.
Remember that taking more supplements than the recommended dose can have the opposite effect on your health. High amounts of DHA and EPA may suppress the immune system. Other side effects may include bad breath, nausea, headache, fishy burps, smelly sweat and heartburn.
Know which dosage works for you and stick to it.
Flavor
It is becoming more important to consider flavor when purchasing omega 3 supplements. Sometimes fish oil supplements leave a fishy after-taste when you take them. Flavored supplements take away the bad after-taste and unwanted fishy burps. If you hate the after-taste of fish, you may want to consider buying a supplement that has some flavor and does not leave a fishy after-taste.
Omega 3 Supplement FAQs 
What Are the Symptoms of a Lack of Omega-3?
The signs and symptoms of omega 3 fatty acids deficiency include skin irritation, depression, anxiety, brain fog, memory loss, hair thinning, joint pain and stiffness, earwax build-up, dry eyes, brittle nails and lack of sleep.
What is the Difference Between Fish Oil and Omega-3?
The difference between fish oil and omega 3 is that fish oil is made from fish, while omega 3 is a type of fat. There are three main types of omega-3 fats- ALA, EPA and DHA. Fish oil contains EPA and DHA.
All fish oils contain omega 3, but not all forms of omega 3 come from fish. The body cannot naturally produce omega 3 fatty acids, essential for health. We ingest omega 3 through food or via supplements like fish oil.
Is Fish Oil a Blood Thinner?
Fish oil has blood-thinning effects depending on the dose you take. It is wise to talk to your health care providers if you are on blood thinning medication. Taking them alongside blood thinners can lead to a longer bleeding time when someone gets cut.
Do Omega 3 Supplements Have Side Effects?
Omega 3 supplements have a few mild side effects depending on the product you take. General side effects include nausea, heartburn, headache and fishy taste. These side effects mostly occur when you start taking the supplements, but after a while, your body gets used to them.
Is There a Test I Can Take for Omega 3 Deficiency?
There are no standard tests for omega 3 deficiency. However, many people do not get enough omega 3 from their food; it is highly recommended to take omega 3 supplements anyway. Pay close attention to the small changes in your body, and check out for the symptoms of omega 3 deficiency. If you start experiencing the signs, it could indicate something missing in your body.
How Long Does an Omega 3 Deficiency Take to Go Away?
It takes six weeks to six months to re-balance your omega 3 levels and bring changes to your body.
Always supplement your diet to avoid becoming deficient. Severe deficiency can take time to go away.
Key Takeaways
Health care professionals often advise their patients to eat fish to get omega 3 in their bodies. However, for one reason or another, not everyone can eat fish or can't eat it enough as recommended. This is where fish oil supplements come to the rescue. This supplement has made life a lot easier and provides instant access to omega fatty acids. Omega 3 has numerous health benefits for your body and is crucial for your general body wellness.
Remember that diet alone is not enough to provide your body with sufficient omega 3 fatty acids. Regular supplements will ensure you do not become deficient.
Take your omega 3s and live a healthier life!
Members of the editorial and news staff of the Las Vegas Review-Journal were not involved in the creation of this content.