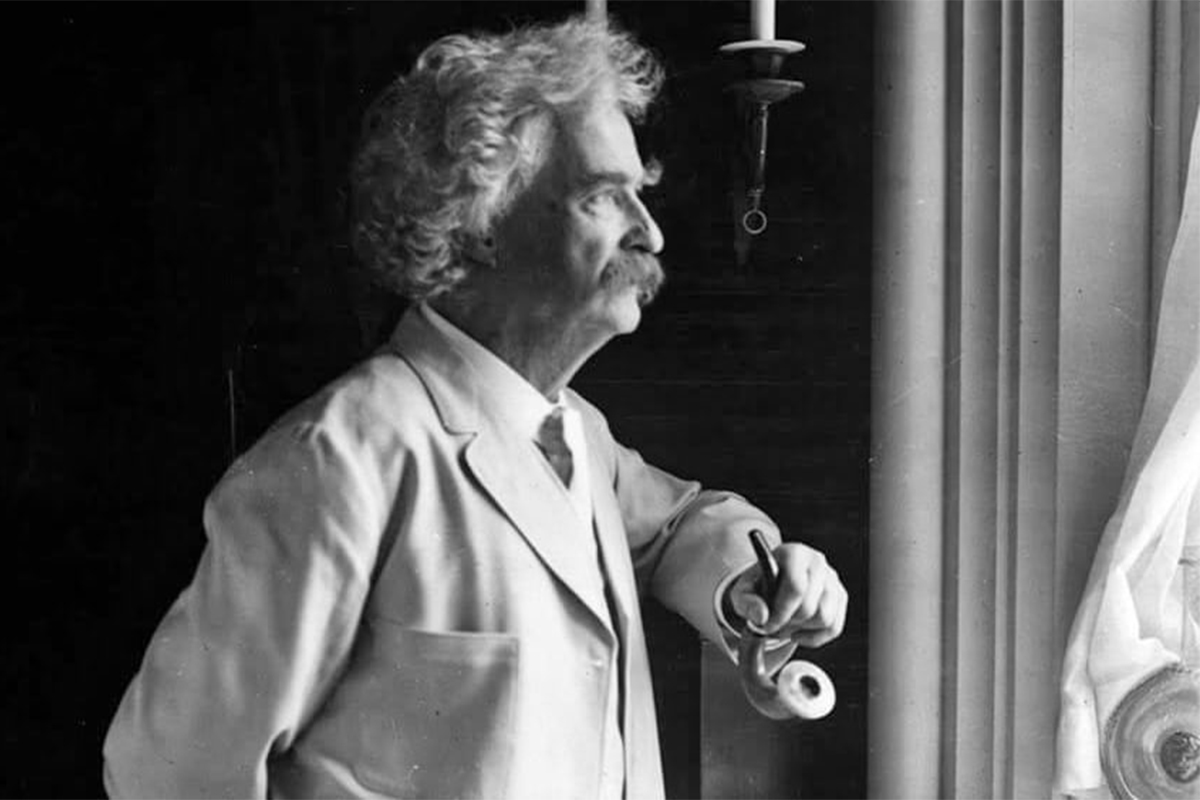 Get some Nevada Day adventure inspiration from some of the larger-than-life personalities who helped shape the Silver State
Nevada has always been a magnet to unusual and extraordinary characters—and not just here in one of the most unique cities in the world. Las Vegas has certainly attracted its fair share, but beyond the neon, the Silver State's past is packed with Wild West gunmen and frontier survivalists, mining-era female entrepreneurs and famous madams, famous folks like Howard Hughes and Mark Twain, and many more.
As we lead up to Nevada's 157th birthday, dig into the Silver State story with a closer look at five historical figures who helped shape Nevada's wild, unusual past—people we like to call Legendary Nevadans. Then discover where you can follow in their footsteps, today, in museums, ghost towns, historic hotels, and other "old stomping grounds" that are sure to spark some ideas on where to spend your long Nevada Day weekend, whether it's a day trip around Southern Nevada or a road trip adventure up north.
Howard Hughes – Southern Nevada's Notorious Eccentric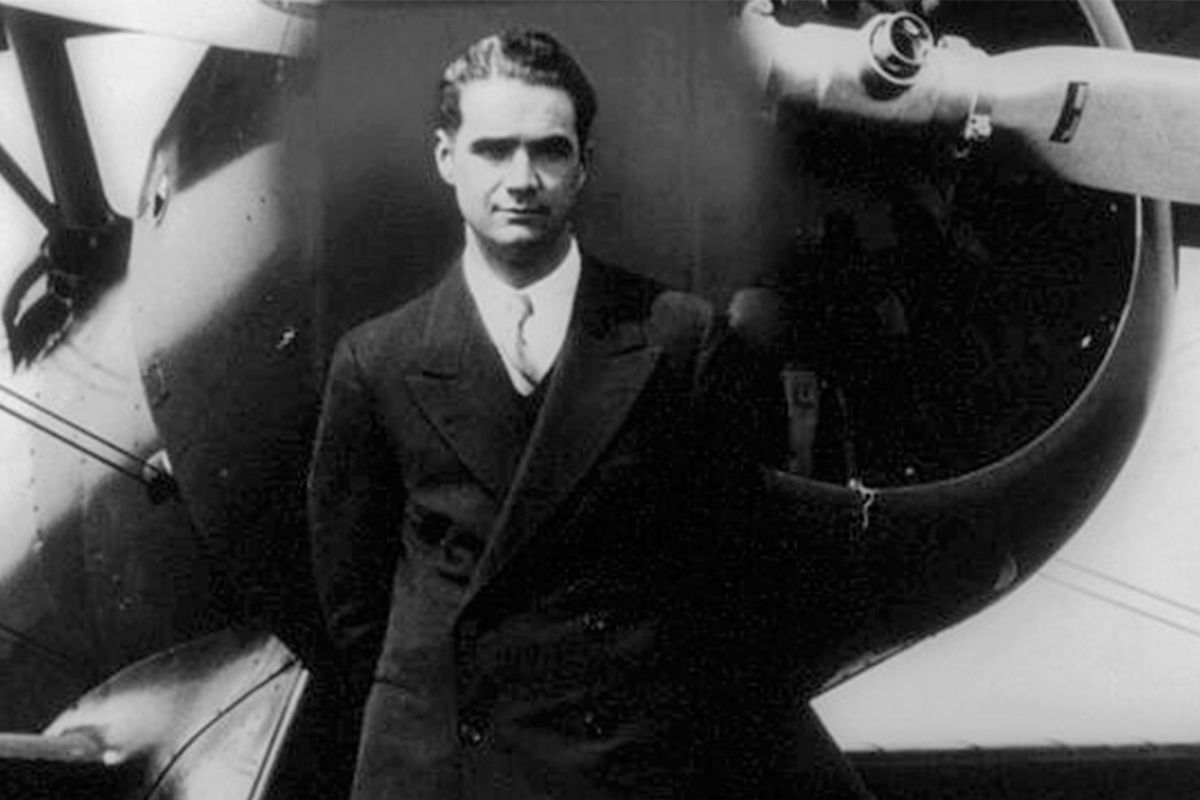 Billionaire businessman, generous philanthropist, aviation hero, film producer, and extraordinary eccentric, all in one: Howard Hughes captured imaginations, rumors, and headlines throughout his time in Nevada. However, while his Las Vegas period is his most famous, his exploits actually took him far more places around the Silver State, beyond the confines of the penthouse of the Las Vegas Desert Inn, where he lived as a recluse for four full years.
Spring Mountain Ranch State Park
Hughes bought this lush oasis in 1967 in hopes of enticing his wife, Jean Peters, to join him in Las Vegas. When the plan failed—and before ever even staying there himself—Hughes sold it. Rather than let it become a planned community, Nevada State Parks bought it in 1974. Today, our highly cherished (and closest) state park captivates visitors and locals alike with its historic buildings, hiking trails, and even yoga sessions with a Red Rock Canyon backdrop.
Boulder City
In the 1940s, if you were going to crash your private plane, you might as well have done it on Lake Mead, so you could recuperate at the palatial Boulder Dam Hotel. Hughes discovered this personally. Luckily for us, the place remains as appropriately period-chic as it was back then. It's also now home to the fascinating and free Boulder City / Hoover Dam Museum.
Tonopah
Legend has it that the famously swanky Mizpah Hotel—known then and now as "the finest stone hotel in the desert"—was the site of Hughes' secret wedding to Jean Peters in 1957. More public, was Hughes' return to Tonopah 10 years later to scoop up nearly 100 mining claims. Stay overnight in the hotel, and then chat about it over mining-themed craft beers and house-smoked everything at Tonopah Brewing Company up the street.
Manhattan Ghost Town
Of all the locales Hughes' business empire had its hooks in, the only place he actually did any mining himself was here. This "living ghost town" boasts a classic Sagebrush Saloon at the threshold to both some epic Central Nevada backcountry, as well as the nearby ghost town of Belmont (which, of course, boasts a classic Sagebrush Saloon of its own, too—because it's Nevada).
Mark Twain – America's Most Celebrated Humorist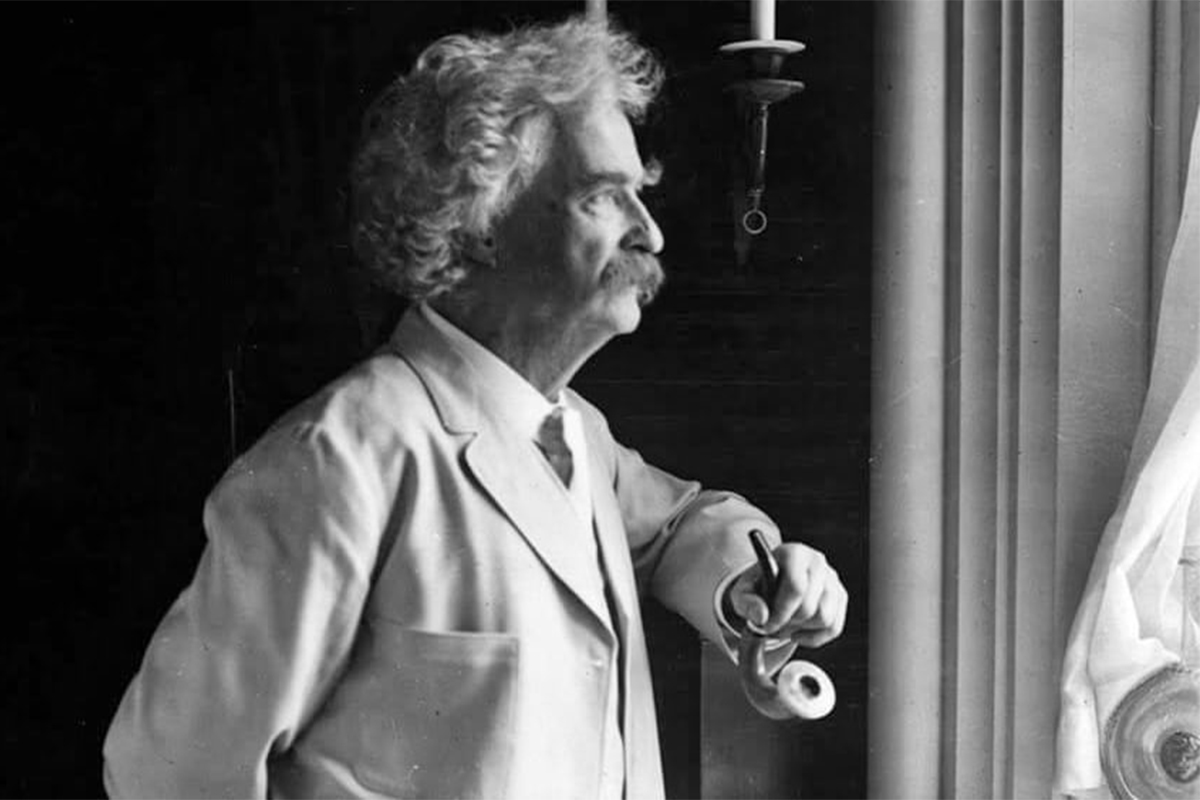 In 1861, a young Missourian named Samuel Langhorne Clemens tagged along with his older brother to Nevada Territory. It was here that Clemens would discover his distaste for office work, become "allergic" to shovels and gold mining, adopt the pen name "Mark Twain," and train his ears on the colorful language, fanciful yarns, and bombastic characters that would later inform a life of writing—one that would shape American literature, humor, and culture forever.
Virginia City
Pay your respects at the building that housed the Territorial Enterprise newspaper—birthplace of that famed nom de plume—where Twain spent many long days… as well as the Delta Saloon, where he reportedly spent at least as many even-longer nights. Tour Piper's Opera House, where he first performed on stage, then explore loads more history at several area museums, including the fact-packed Historic Fourth Ward School Museum.
Lake Tahoe
Judging by the amount of R&R he wrote about spending here, we're pretty sure a modern-day @MarkTwain would be 'grammin it up all over Big Blue's #NevadaSide, where four pristine Lake Tahoe Nevada State Parks keep things looking pretty much the way they were back then.
Carson City
Walk along the Kit Carson Trail to see Orion Clemens' house, where Twain crashed for a while with his brother's family, along with many other spectacular homes of the state's early movers and shakers. The path also takes you to the Nevada State Museum, where more intriguing tales await.
Unionville
Twain's miner's cabin still stands in the canyon where he learned the hard way, as he observes in "Roughing It," that "all that glitters is not gold." Pack that famous tome and read it by candlelight during a night at the lovely Old Pioneer Garden Country Inn, the charming B&B waiting just down the street.
Eilley Bowers – Nevada's First Female Millionaire
"Miner – Lodger – Speculator – Fortune Teller." That's quite a resume for anyone from any era, but especially for a woman in the rootin'-tootin' 1860s. This sharp, industrious businesswoman bucked just about every norm imaginable, braving major ups and downs throughout an inspirational life—one we are lucky to have a window into, today. Actually, multiple windows, quite literally, at the beautiful Washoe Valley estate she left behind.
Genoa
Not only was Genoa the first Nevada town Eilley moved to, it was also the first Nevada town, period. Today, you can tour Mormon Station State Historic Park, the original location for a trading post built by the Mormon Battalion, to which her second husband belonged (another rarity of the time: Eilley divorced twice and married three times). Then poke around the charming community's antique shops, lovely cafés, and another Nevada superlative: the famous Genoa Bar & Saloon, "Nevada's Oldest Thirst Parlor."
Gold Hill
When Hubby No. 2 got called back to Utah for Brigham Young's Utah War of 1857, Eilley boldly decided to stick around (another "man's world" mold-breaking move). Soon, the same gold-and-silver fever beckoning fortune-seekers to the Virginia Range saw Eilley founding and operating a boarding house for miners, as well as running a side-hustle telling fortunes with her Scottish "peep stone." When boarders couldn't pay up, Eilley shrewdly "accepted" mining claims as payment, a practice that kicked off a secondary business that would amass her a wide network of active mines, a massive fortune, and, eventually, the business partner, who would become her third husband and fellow first millionaire in the Nevada Territory. While Bowers' boarding house is long gone, you can still get an authentic-as-it-gets taste of the era at the Gold Hill Hotel & Saloon—Nevada's oldest hotel, opened around 1861.
Jack Longstreet – Desert Frontiersman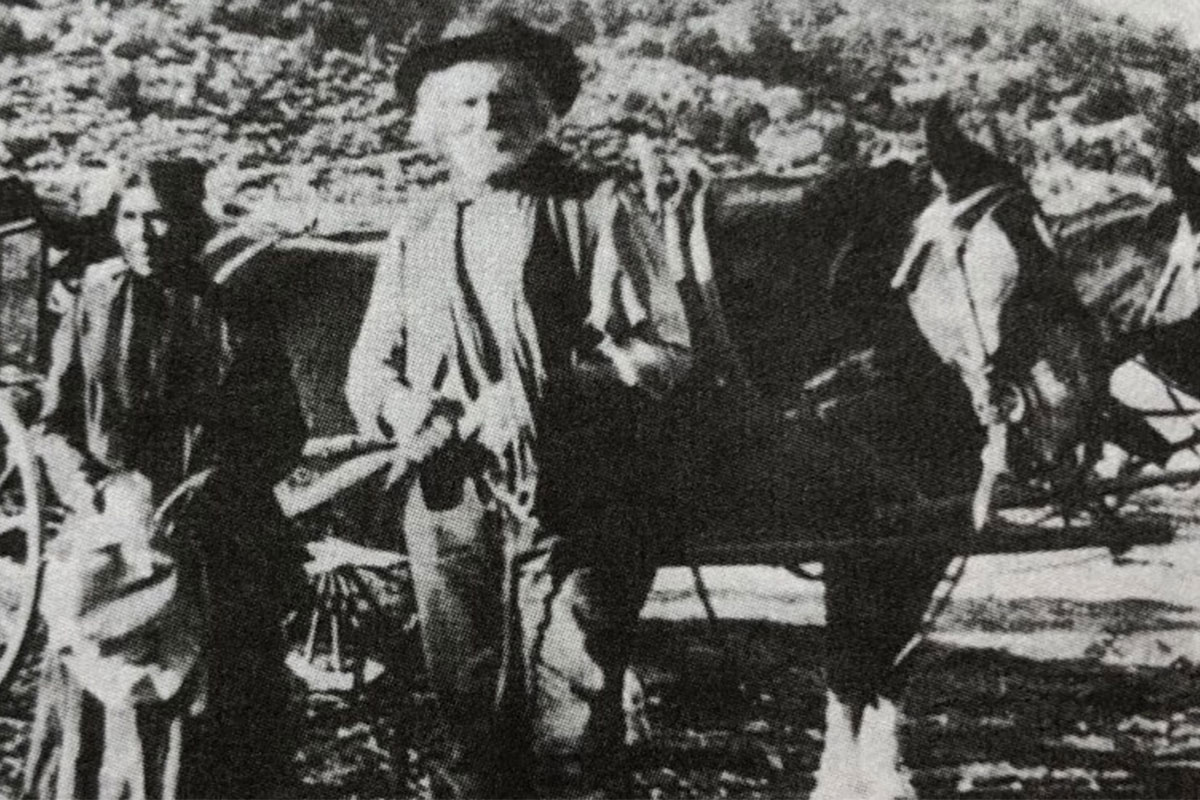 Although he may sound like we plucked him straight out of a Wild Western dime novel, Jack Longstreet—a gunslinger, trailblazer, settler, miner, and gambler—was the real deal, and was respected and/or feared by just about anyone who crossed his path. While his birth name is lost to time (likely due to a past he preferred to keep hidden), we do know he adapted to late-19th-century Nevada's harsh climate, terrain, culture, and codes in ways few people ever could.
Moapa Valley
Story goes, Longstreet first landed in Nevada near the Moapa Indian Reservation, where he cultivated an amicable relationship with the Moapa Indians and operated a saloon in St. Thomas—a ghost town that was flooded by the creation of Lake Mead (but which is now visible once again)—but left due to a land dispute. Today, you can delve into the stories of Nevada's American Indian settlers at the fascinating Lost City Museum.
Amargosa Valley
Longstreet's next known HQ was in the rugged but life-giving lands now within Ash Meadows National Wildlife Refuge, where he was able to eke out a life, yet again, by relying on mutual respect with local tribes. His cabin still stands — as does a spectacularly funky casino-resort that honors him with its name, the Longstreet Inn.
Belmont Ghost Town
Not much is known of Longstreet's final days. However, we know he spent them at the Red Rock Ranch in Monitor Valley, north of Tonopah. If you're exploring the area's sweeping backcountry, swing by the ghost town of Belmont and sidle up to the bar and make a toast in his honor at the 1867-built Dirty Dick's Belmont Saloon. With what we know about him, we're sure he must've visited at least a few times.
Virgil & Wyatt Earp – Wild West Lawmen (Most of the Time, at Least…)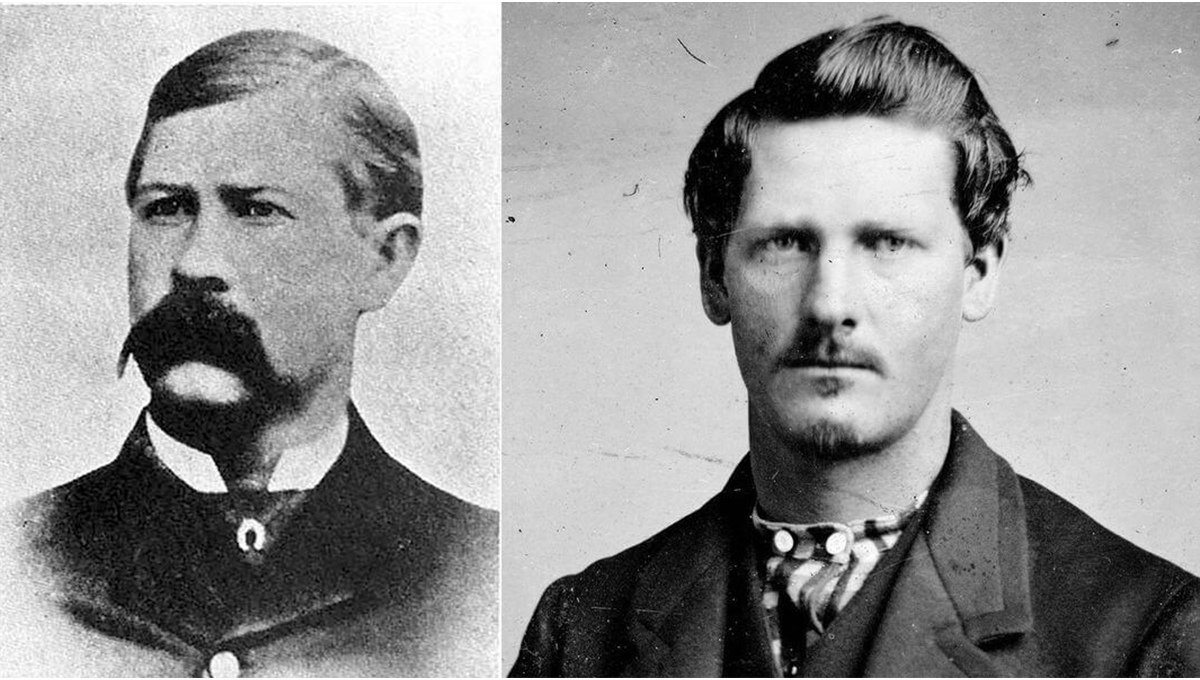 Already famous from his days as an Old West lawman, gambler, and gunfighter in Tombstone, Wyatt Earp's reputation—along with that of his brother Virgil—followed him to central Nevada, complicating chances at a quieter life. Although they were a little too late to hit paydirt during the region's mining boom, during the few years they spent here in the early 1900s, the Earp brothers managed to scrape out an honest living, as well as leave a few lasting tales along the way.
Tonopah
Not all historians sanction it, but local lore places Wyatt behind the bar of the Mizpah Hotel's saloon for a time. Today, you can still bask in its 1900s decadence and enjoy a great cocktail, or learn about all the things that really did happen in the "Queen of the Silver Camps" among the fascinating indoor and outdoor exhibits of the Central Nevada Museum.
Goldfield
One saloon where an Earp was verifiably on the payroll was the National Club, where Virgil was named a "Special Officer"—basically, a glorified bouncer. Even at age 62 and with only one functional arm, the 6-foot-2-inch man made a good peacekeeper, probably with a little help from, as the local paper put it, his imposing pedigree as "one of the famous family of gunologists." The National is history now, but you can still raise a glass to the Earps among the movie-quality ambiance of the town's Mozart Tavern and the Santa Fe Saloon—two original elixir emporiums the brothers surely patronized.
Julia C. Bulette – Nevada's Most Beloved Madam
Julia Bulette was born in London and raised in New Orleans—although as a placard in Virginia City's Delta Saloon explains, in those days, it was "more popular" for women of her profession "to be French." (The profession we refer to, of course, being the world's oldest.) In the early 1860s, the Comstock Lode attracted hordes of miners, along with opportunists to supply them with goods and services. Bulette was among the first of her kind in that latter category. Despite prevailing attitudes of the time—including in Western towns—Bulette captured the community's adoration and is still celebrated, today.
Virginia City
Cruise to the Liberty Engine Company #1 State Firemen's Museum to check out authentic 19th-century firefighting equipment, much of which Bulette would have encountered in her time as an honorary member of the company, a title she earned by responding to many of the town's fires, working the brakes on hand pumpers, and nursing the community's ill. Then bed down in the Cobb Mansion B&B's Julia Bulette Room, adorned with reddish hues and a canopy bed. The proprietors like to emphasize that this room is just a tribute, rather than the room where Bulette was murdered in 1867—a tragic event that prompted the highly unusual gesture of the city's mines, mills, and saloons to close for a day of mourning, followed by the largest funeral procession Virginia City had ever had or has since. Even the Virginia & Truckee Railroad, which you can still ride today, named a club coach after her.
Goldfield
For a good, clean, fun way to get your hands on some Julia Bulette history, head to Goldfield's Santa Fe Saloon, where Bulette's original bathtub has been on display for decades. (Yes, you can hop in and take a photo.)
Members of the editorial and news staff of the Las Vegas Review-Journal were not involved in the creation of this content.