Nevadans get more time to opt-in to more favorable net metering solar rules
March 29, 2017 - 12:56 pm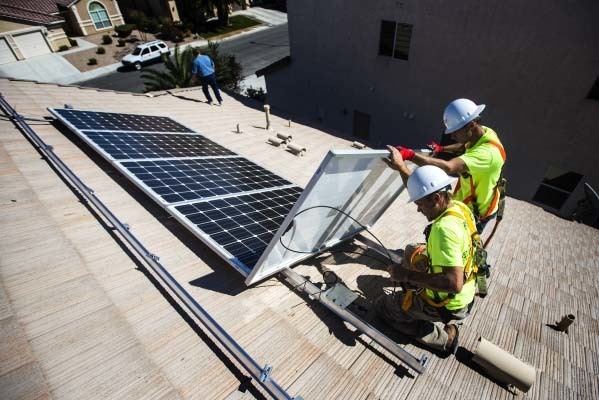 CARSON CITY — A proposal to allow eligible Nevada rooftop solar customers additional time to opt-in to grandfathered net metering rules and rates was approved Wednesday by the Public Utilities Commission.
NV Energy and rooftop solar installation companies asked state utility regulators to allow eligible customers additional time to opt-in and build their systems if they choose to do so. The new deadline is July 1.
Last year the PUC grandfathered in rooftop solar customers who had installed a residential solar system or had an active and approved application pending prior to December 31, 2015, under the original, more favorable net metering rates.
The deadline was Feb. 28 but only 30 percent of about 8,000 customers opted in by notifying NV Energy of their intentions to proceed.
The parties are optimistic that with additional time, more eligible customers will elect to opt into the program at grandfathered rates.
Contact Sean Whaley at swhaley@reviewjournal.com or 775-461-3820. Follow @seanw801 on Twitter.
RELATED
NV Energy wants reversal on net metering rates for future solar customers
Deal reached to grandfather in rooftop solar customers under more favorable rates