No Lazy Kid: 12-year-old app developer off to fast start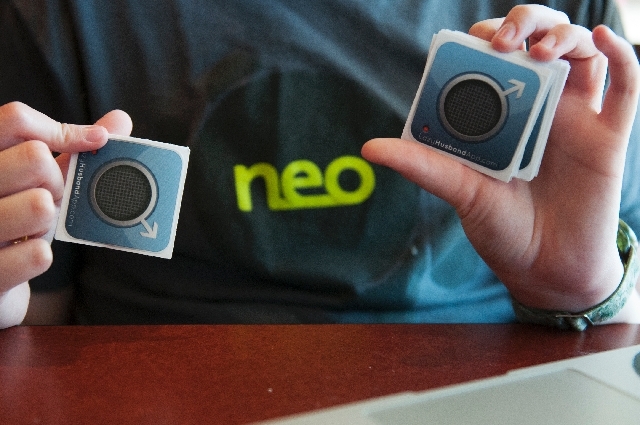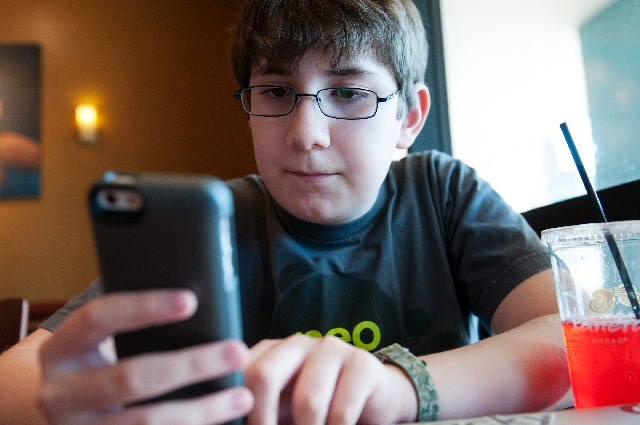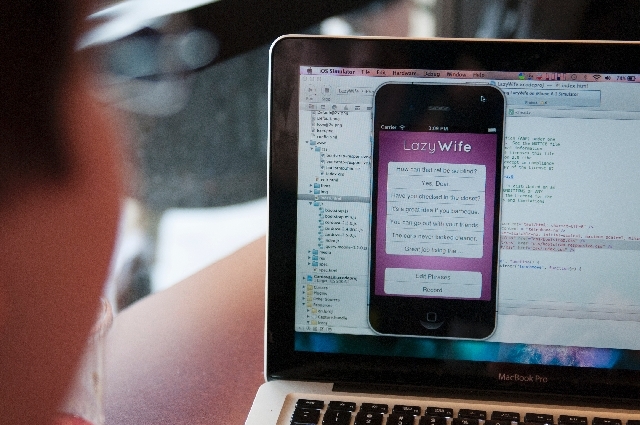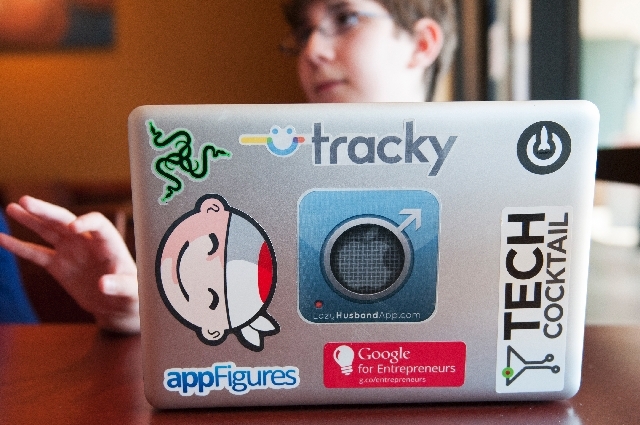 Ethan Duggan's app career began with an at-home fashion show.
His mother had returned home after clothes shopping and wanted to model her new finds. Each time she would emerge from the bathroom donning a new outfit, she would ask, "How do I look?"
To which 12-year-old Ethan would reply, "You look fine, Mom."
"You look nice."
"No, it doesn't make you look fat."
After complimenting a few wardrobe changes, Ethan came up with a clever idea. To save breath and humor his mom, he'd record a few replies onto his smartphone and play those instead.
"It's a true story, as much as I hate it," said Marni Klein, Ethan's mom.
That was the inspiration behind Ethan's first app, Lazy Husband, which he debuted in March at the South by Southwest interactive conference in Austin, Texas. He was the youngest person to present.
"I'm a normal kid, I didn't go to private school — nothing crazy,'' said the soon-to-be seventh-grader at Bob Miller Middle School in Henderson.
The app, which sells for 99 cents on iPhone, iPad, Android and Kindle, is loaded with seven recorded phrases such as, "No, you don't look fat," "It's beautiful," "Uh-huh" and "You don't look a day over 30."
Not yet 30? No problem. The apps' sayings are customizable, and can be changed and rerecorded.
Ethan's dad, Rick Duggan, is the voice behind the app's recordings, but Zappos' director of website systems said the idea and execution were strictly his son's. Rick helped with troubleshooting, but was otherwise hands-off.
Ethan says he learned coding through free online resources Codecademy, an interactive coding school; w3schools.com, a website development database; and Stack Overflow, a programming forum. He also received help from members of the Vegas Tech community in downtown Las Vegas, where he attends weekly meetings.
To criticism that the app is sexist, Rick Duggan said they've heard the concern a couple of times, but not often.
"It's a fun app," he said. "It's a gimmick. It's not like we're saying this is how you should treat people."
After launching Lazy Husband, Ethan released similar apps, Lazy Wife and Lazy Kid. Both sell for just less than a dollar and are for sale for the same devices, save Lazy Wife, which was rejected by iTunes, though it's basically identical to Ethan's other apps.
"Maybe Apple thinks there's no such thing as a lazy wife," Klein said.
Lazy Wife comes stocked with phrases such as, "You can go out with your friends," "It's a great idea if you barbecue," and "Yes, dear."
Lazy Kid says "Yes, I've done my homework," "I'll do it later" and, perhaps most effective when paired with puppy-dog eyes, "I love you."
If creating three apps at age 12 isn't enough, Ethan is now developing an app called Bargument, which is meant to win arguments in bars.
This new project, Ethan admits, wasn't his idea.
Rick Duggan said a friend at work came up with the idea, but neither had time to work on it, so they passed it to Ethan.
Users can enter a title and a subject to create a "Wikifakia" page to win trivial bets. The app creates a convincing fake Wikipedia page populated with related dummy text and an image pulled from Google.
"It's sort of like a mad-lib type of thing," Rick said. "If you just were to glance at it, it would seem as if it was a fact."
To demonstrate, Ethan enters the phrase "there are 30,000 penguins in Africa," into his prototype app, but it's now experiencing a glitch. Ethan said he's been working on it for about a month and it's 80 percent complete.
Ethan and his father will present Bargument at South by Southwest V2V conference at The Cosmopolitan of Las Vegas, Aug. 11-14. The conference is the newest edition of the SXSW franchise. Other events focus on film, music, education and sustainability. V2V is all about entrepreneurship and creativity. It's open to the public, with admission at $1,150 a head.
The pair will talk about how Ethan got his start, how to engage children in technology and about reducing the stigma of tech hobbies as extracurricular activities.
There are visual programming languages that can be picked up by children of all ages, Rick Duggan said, but part of the problem is that "these types of things aren't necessarily viewed as extracurricular activity."
If Rick Duggan had his way, taking a child to SXSW will be just as normal as taking a child to football camp.
To which Klein adds, "Some children play instruments. This is what Ethan does. This is his extracurricular activity."