The Ladder: Sandoval appoints CJ Manthe to Public Utilities Commission
Gov. Brian Sandoval appointed CJ Manthe to the Public Utilities Commission. Manthe will take the seat of Commissioner Bruce Breslow, who is retiring Nov. 2.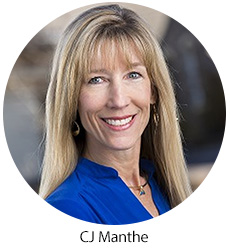 "For the first time in Nevada history, the PUC is now led by an all-women commission. and I am confident that CJ will be a wonderful addition to the team," Sandoval said in a statement. Manthe, the director of the Nevada Department of Business and Industry, is a graduate of the University of Wisconsin, Stevens Point. Manthe is a certified public accountant with both public- and private-sector experience, having worked in the fields of banking, health care, public accounting, nonprofits and state and local governments. Previously, she was elected to serve as a council member for Blaine, Washington, and as a county commissioner for Marathon County in Wisconsin.
James Su joined Nevada State Bank as vice president and corporate banking relationship manager. He is responsible for growing the bank's business relationships in the gaming sector.
Ryan Graff joined Nevada State Bank's Wealth Advisors team.
City National Bank hired Nicola Pecoraro as vice president and manager of its Summerlin branch in northwest Las Vegas. Before joining City National, Pecoraro served for nearly eight years as a branch manager for Chase Bank. During her tenure in banking, she has served as branch manager for Bank of America and a branch and banking loan consultant manager for Washington Mutual, where she began her banking career in 2002.
Michael Skenandore is the new president of Outdoor Solutions.
Matter Real Estate Group, a San Diego-based real estate development company with projects in Las Vegas, hired Tom van Betten as vice president of development.
Kimberly Rajk has been promoted to assistant general manager of Eldorado Valley Development Co. and IMI at Impact Cos.
The Ladder appears Sundays. Submit announcements and photos to theladder@reviewjournal.com for consideration.