'It actually saved my life': Inside a program helping those needing treatment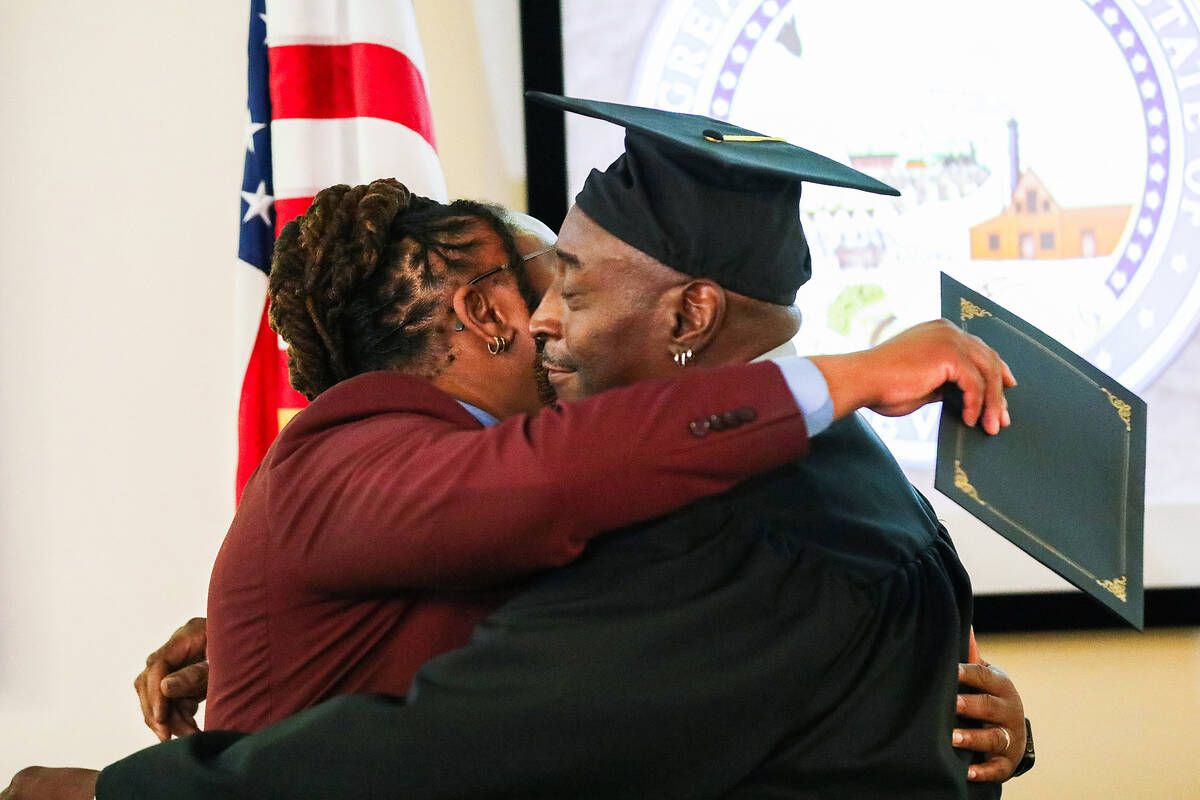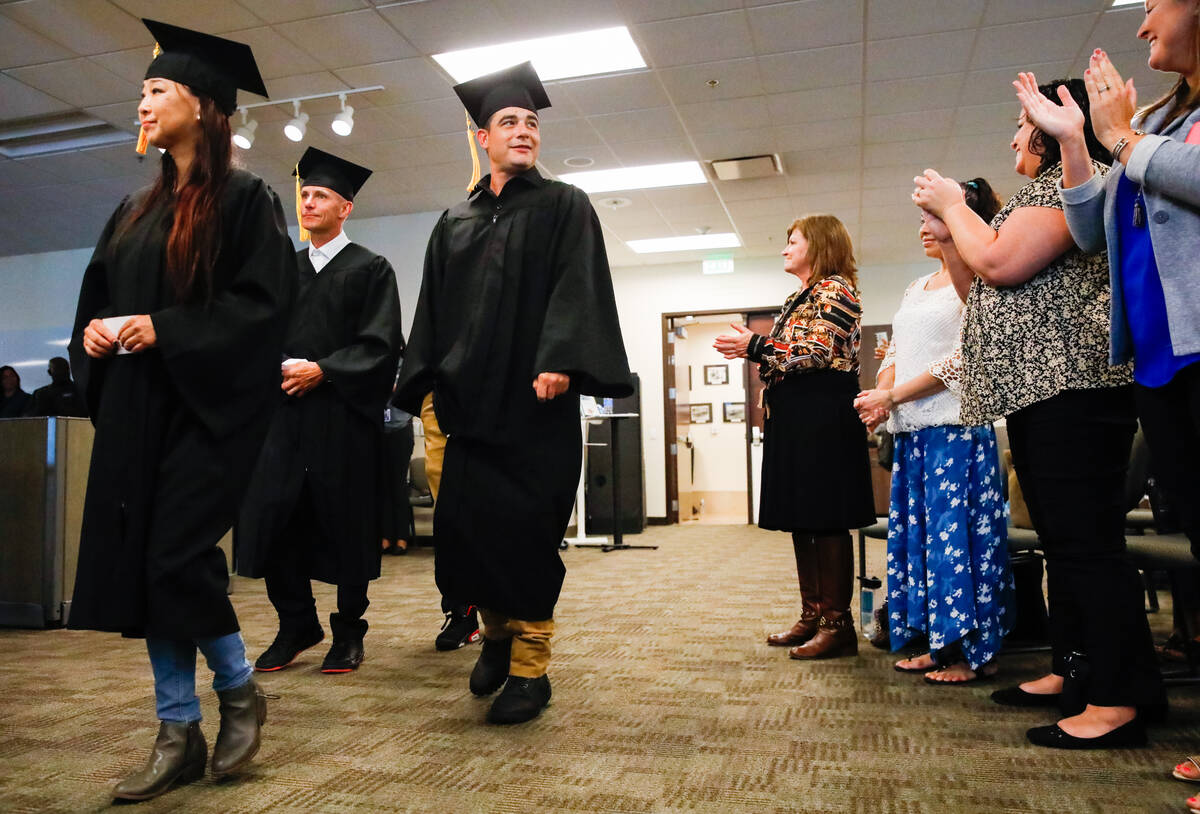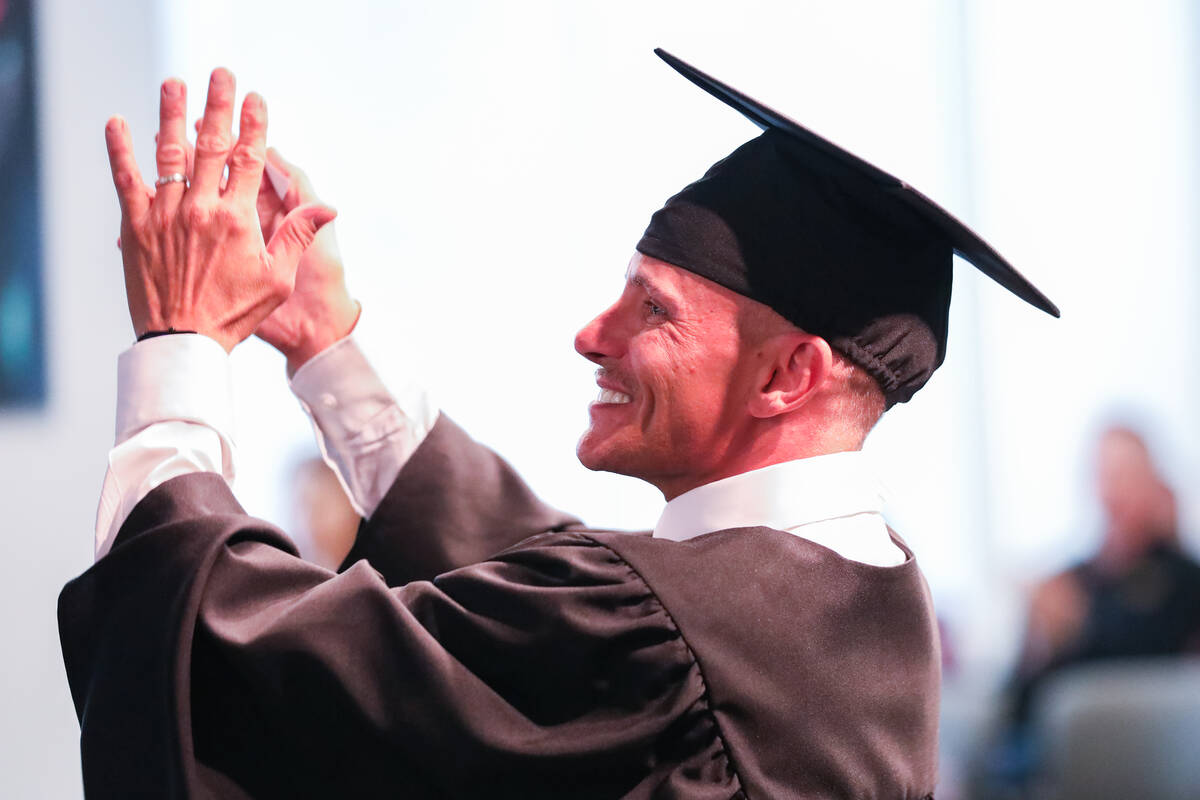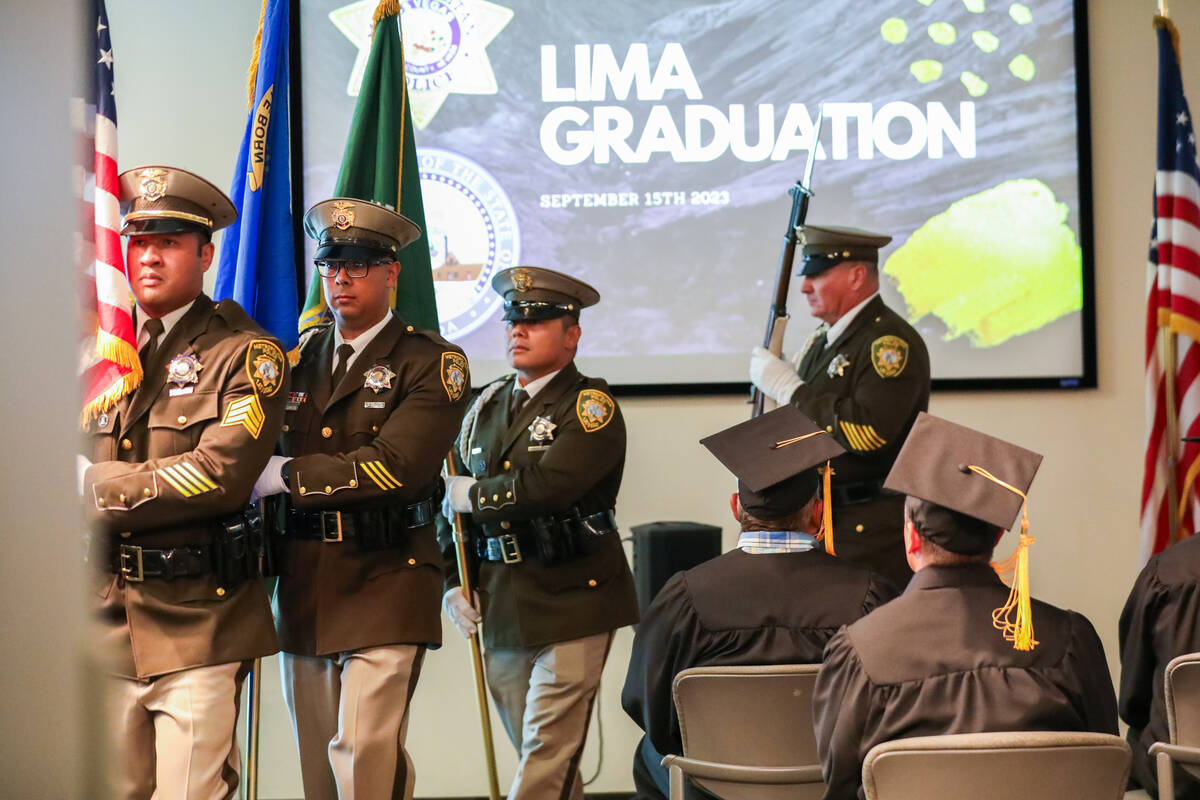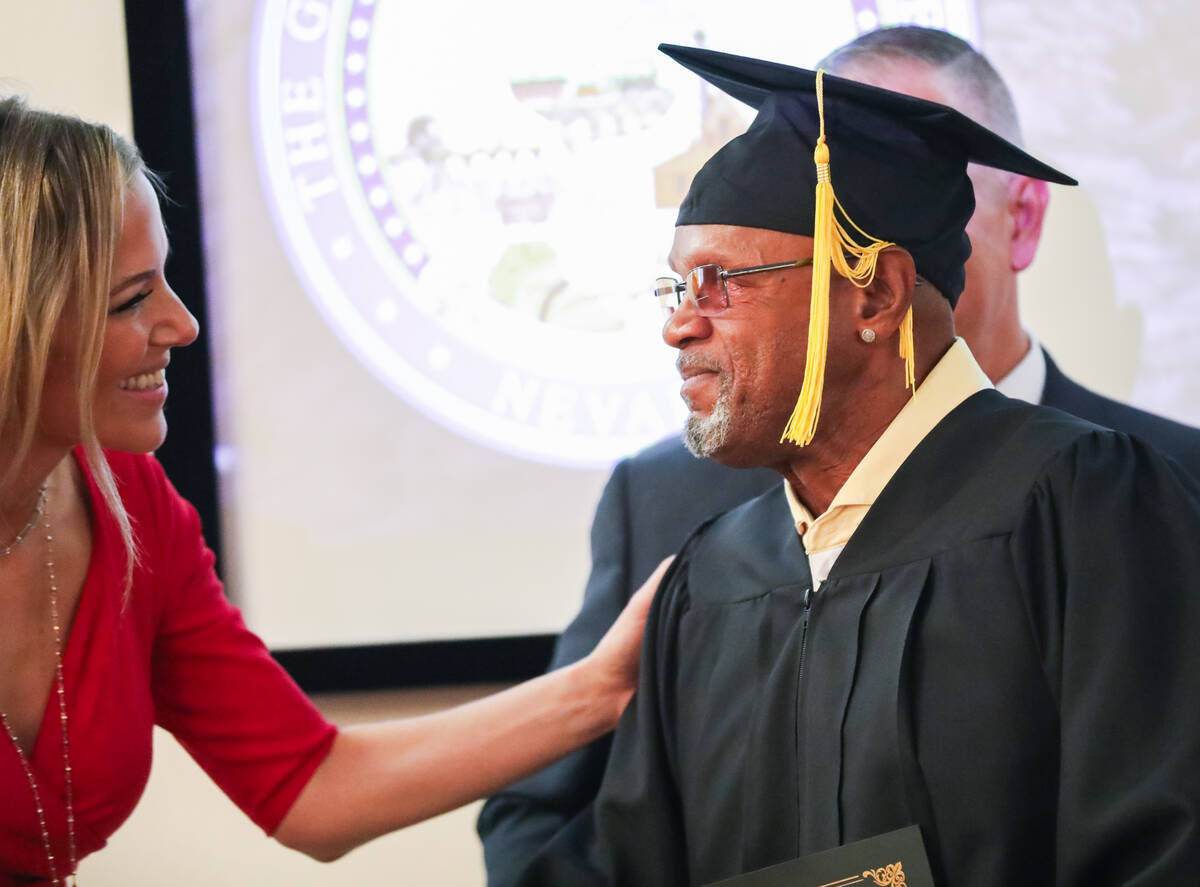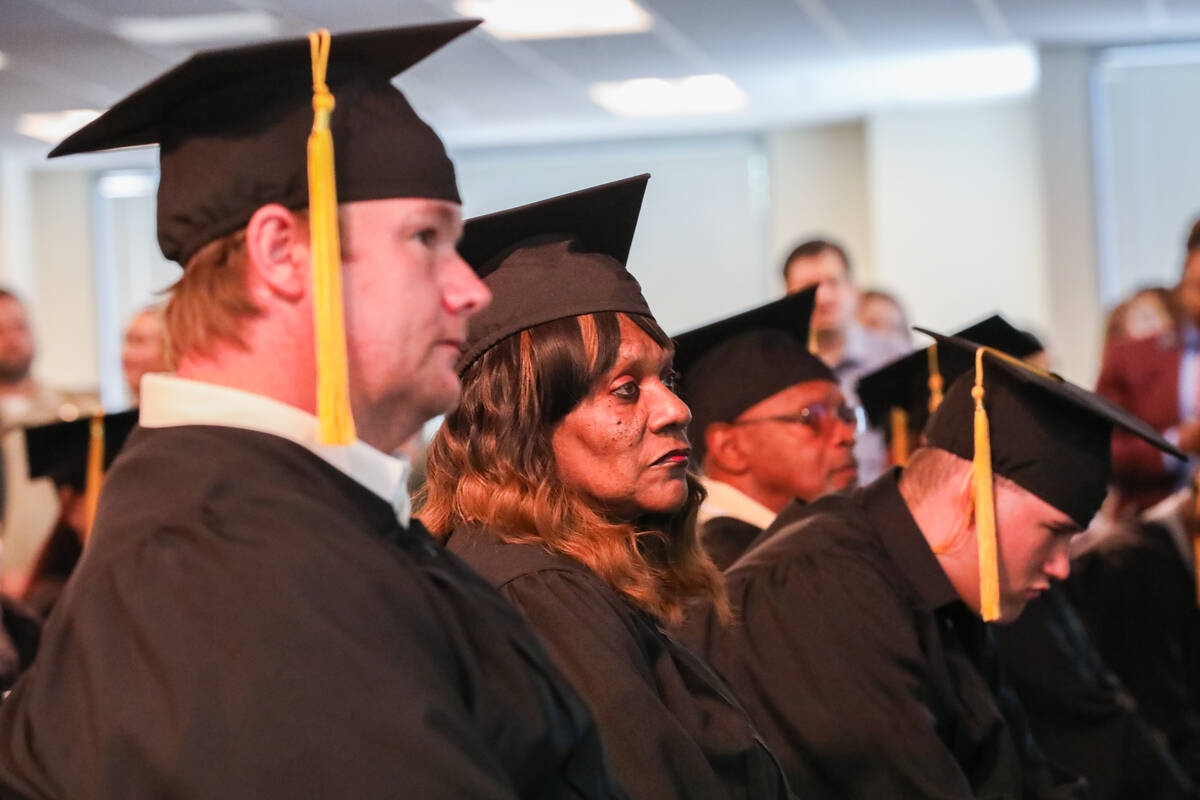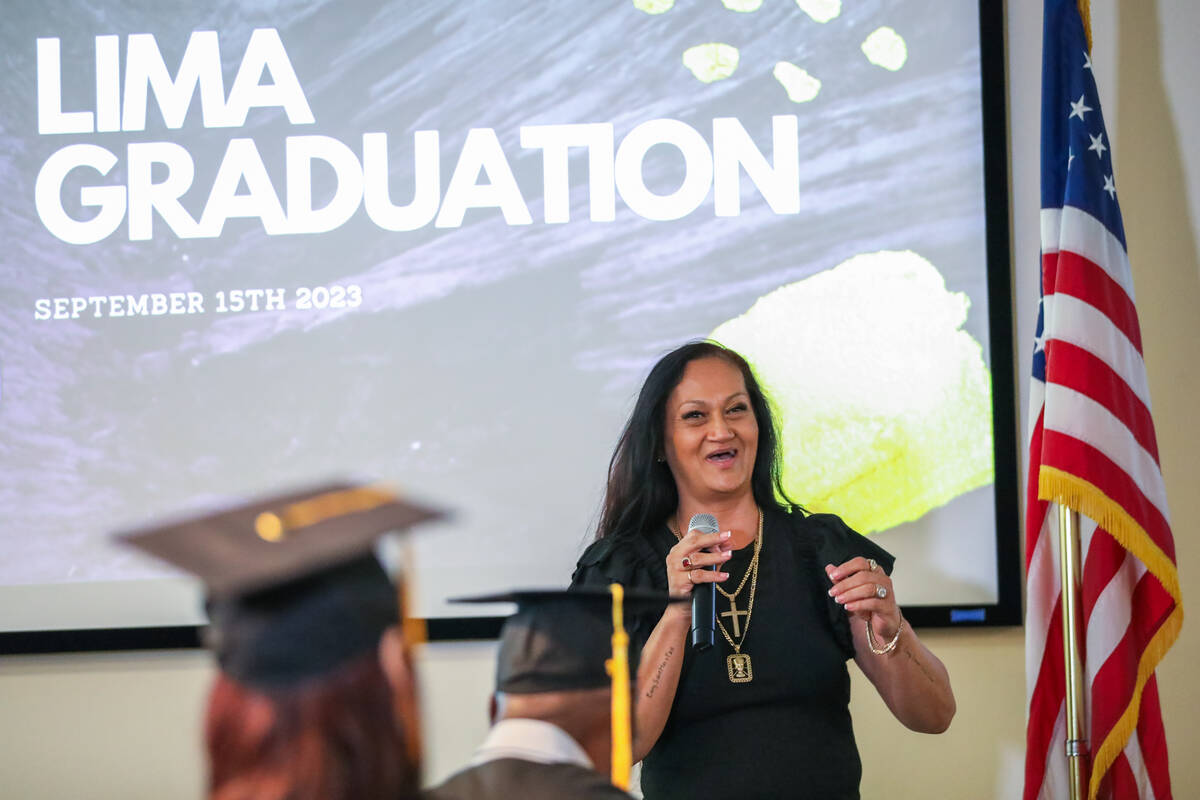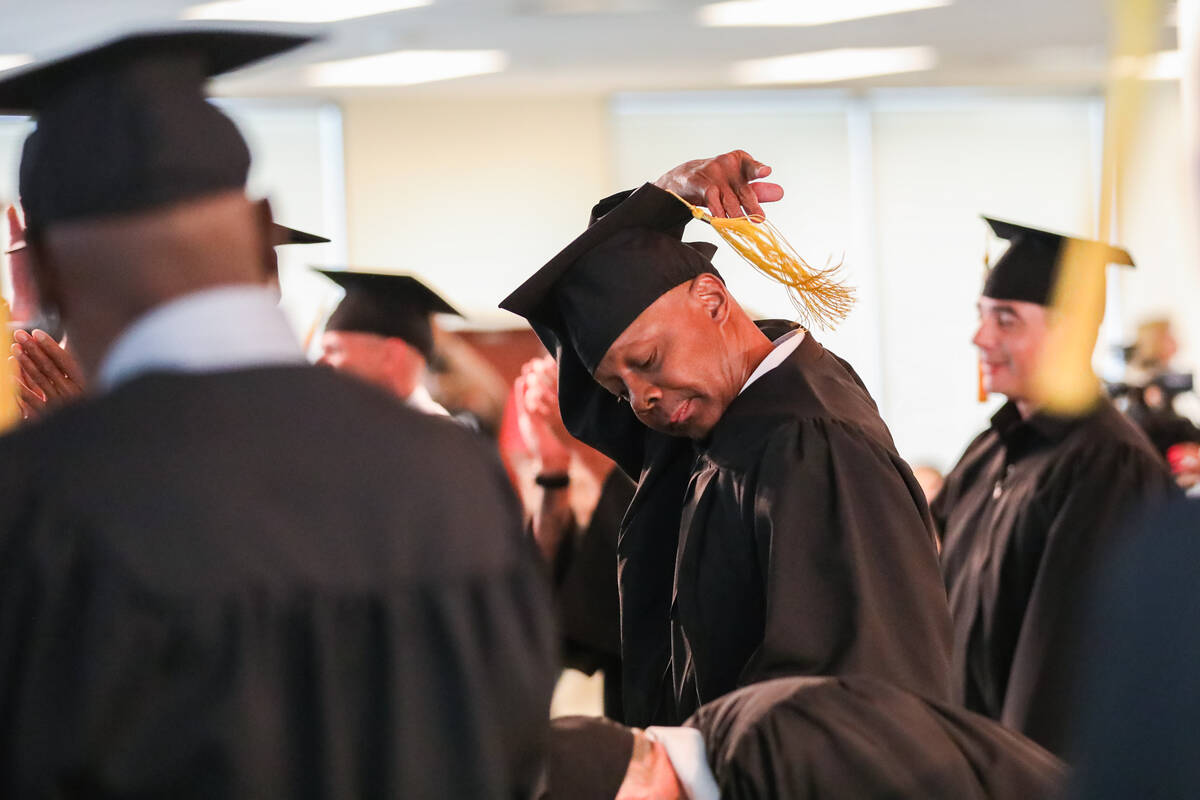 Two years ago, Sherwood George was living in a tent in downtown Las Vegas when officers asked if he wanted to go to rehab.
George, who had struggled with drug addiction for nearly four decades, said he initially didn't want to try another treatment program or attempt to get clean. But the officers still handed him a business card to get in touch with the coordinator for the Law Enforcement Interview for Mental Health and Addiction program, also called LIMA.
He called the number a few days later, and someone immediately picked him up to get him into treatment.
"This program is amazing. It actually saved my life," George said Friday following a graduation ceremony marking his completion of the program. "They go above and beyond to help people, and they don't give up on you."
George, now 63, was one of 22 people who graduated during the ceremony at the Metropolitan Police Department headquarters on Friday. Program coordinator Angel Lash said LIMA was started by Metro and the District Court in 2020 to help coordinate treatment for people suffering from substance abuse and mental health disorders. The graduation ceremony marks the moment when participants can continue their treatment on their own without check-ins from Lash and the two officers who help her run LIMA.
In the three years since LIMA was started, Lash and the officers have helped nearly 600 people, she said. But unlike other diversion programs, LIMA is completely voluntary. Participants don't have to be facing criminal charges or a court order to go through the program, which also means that participants can drop out if they don't want to continue treatment.
But even if participants don't always follow through, Lash said the program is necessary to address mental health and substance abuse without issuing more citations or sending more people to jail.
"Typically you have to go commit a crime to get help," Lash said. "People need the help before they get to that level."
About 80 people have successfully completed the program and graduated since 2020. Lash said 97 percent of the graduates have since avoided further contact with law enforcement and the criminal justice system.
The graduates at Metro headquarters on Friday received standing ovations and cheers as they walked into the room wearing formal graduation robes and caps. Before accepting their certificates, the participants individually thanked their families, the community and the various treatment program representatives. The graduates included a former truck driver, people recently escaping homelessness and a graduate who said he received a full ride to UNLV.
Attorney General Aaron Ford sent a videotaped message to the graduates, stating that he planned to attend the ceremony in person but couldn't because of an illness.
"It is my hope that programs like this become commonplace," Ford said in the recorded message. "Both to offer the necessary help to those who need it, and to help foster trust between law enforcement agencies and the communities that we serve."
America DePasquale, who graduated from the LIMA program last year, also addressed the graduates, saying the LIMA program helped her fight her substance abuse and get out from living in the tunnels under the Strip. DePasquale, 42, said she now works as a case manager with the nonprofit Chicanos Por La Causa.
"I get to do all these things today because of these programs that I graduated, because you guys love me even on days where I don't love myself," she told the graduates.
DePasquale said the LIMA program worked for her because Lash and others running the treatment organizations didn't give up on her. She said she was able to come back into the program following a relapse, which helped destigmatize fighting her addiction.
George also credited the compassion of the people who run the program with helping him get to graduation. He also relapsed after he first got off the streets in September 2021, but went back into treatment in December and has been sober since.
When George was called to accept his certificate on Friday, he took the microphone to tell his fellow graduates that the LIMA program and his faith helped him restore his relationship with his family. He has recently moved back to California with his fiance, and has enrolled to take classes to earn a certificate in drug and alcohol counseling from InterCoast Colleges.
"It's been a struggle, but I made it," George said as the crowd clapped and cheered for him. "I just want to say, I'm not finished yet."
Contact Katelyn Newberg at knewberg@reviewjournal.com or 702-383-0240.