Man pleads guilty in Las Vegas for role in Devils Hole vandalism
Updated July 18, 2018 - 4:27 pm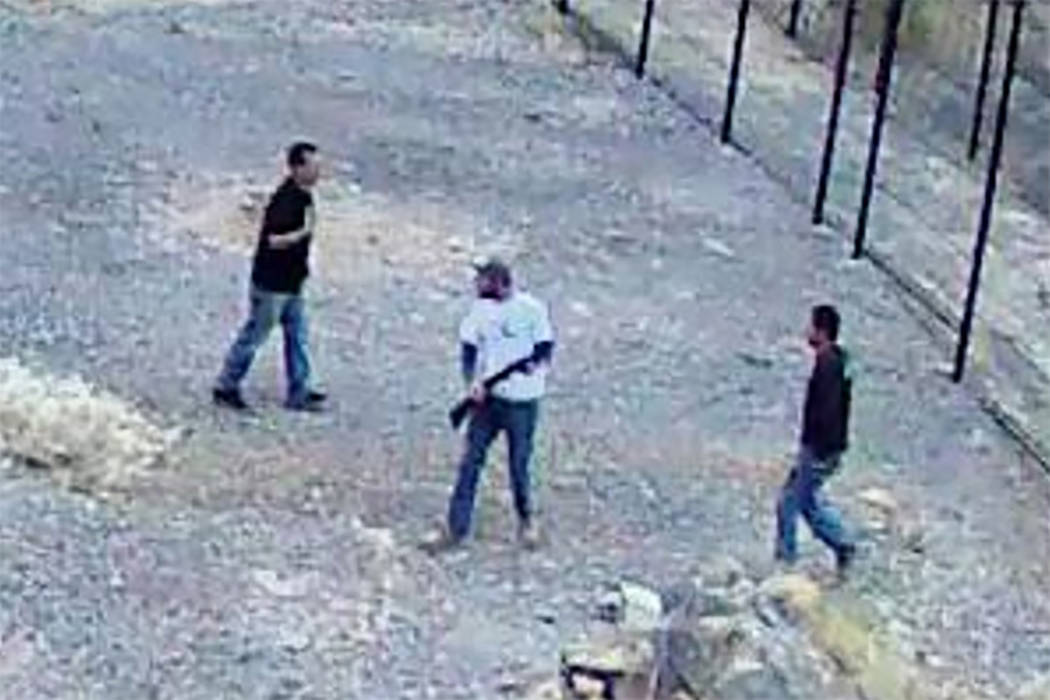 An Indian Springs man pleaded guilty Wednesday to violating the Endangered Species Act for his role in a 2016 break-in at a water-filled cavern in Nevada that is home to one of the world's rarest species of fish.
According to federal prosecutors, Trenton Sargent, 28, rammed his ATV into the gate at Devils Hole and entered the protected National Park Service site 90 miles west of Las Vegas. Once inside, Sargent and two other men shot up signs, locks and parts of the surveillance system before Sargent went into the water, smashing in the process the eggs and larvae of the critically endangered Devils Hole pupfish at the peak of its spawning season.
The park service found beer cans and vomit on the site, as well as a pair of boxer shorts in the water at Devils Hole.
Sargent also pleaded guilty in U.S. District Court in Las Vegas to one count of destruction of federal property and one count of illegal possession of a firearm by a felon.
He faces up to a year in prison and a $50,000 fine for violating the Endangered Species Act, a misdemeanor. The felony property damage and firearm possession charges each carry maximum penalties of 10 years in prison and a $250,000 fine.
Sargent is scheduled to be sentenced on Oct. 25.
Edgar Reyes, 37, of North Las Vegas and Steven Schwinkendorf, 31, of Pahrump previously pleaded guilty to destruction of government property and violation of the Endangered Species Act for their roles in the April 30, 2016, break-in. Each was sentenced to one year of probation.
Despite their efforts to disable the security system, the three men were caught on camera and identified by investigators from the park service, the U.S. Fish and Wildlife Service and the Nye County Sheriff's Office.
During a population survey earlier this year, experts counted just 87 Devils Hole pupfish, the lowest spring total in three years.
Since the inch-long, neon-blue fish came under federal protection in 1967, its population peaked at 544 in 1990 and bottomed out at 32 in the spring of 2013.
Contact Henry Brean at hbrean@reviewjournal.com or 702-383-0350. Follow @RefriedBrean on Twitter.