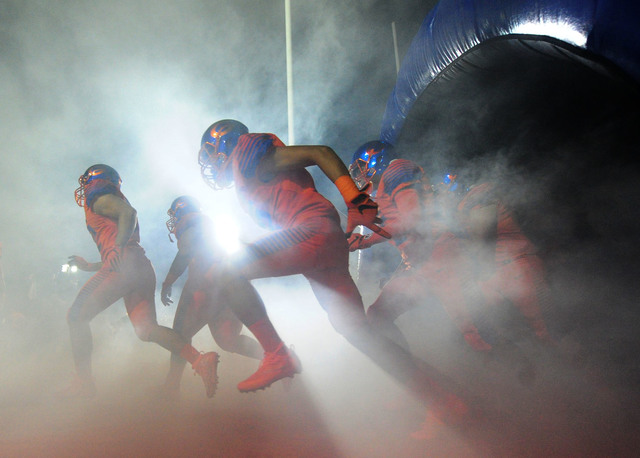 A judge ruled Thursday that Bishop Gorman Development Corp. must pay Tiberti Construction $28.7 million for work done on the high school's campus more than six years ago.
District Court judge Nancy Allf upheld an arbitrator's decision in November that awarded Tiberti unpaid construction bills, interest and attorney's fees. The development corporation serves as a nonprofit affiliated with Bishop Gorman High School.
During a hearing Thursday, Paul Hejmanowski, a lawyer for Tiberti, made a motion for the arbitrator's decision to be confirmed; lawyers for the development corporation argued that the arbitrator had overstepped his bounds and the award should be overturned.
Hejmanowski said the judgment means Tiberti can request to place a lien on the land and building.
"We'll take it one step at a time, but that's probably what will happen," he said.
Bishop Gorman could still appeal the decision, Hejmanowski said.
In 2009, Tiberti completed construction on a $75 million high school project. The last payment Tiberti received from the development corporation was in April 2010, according to court documents. Tiberti started legal proceedings in December 2015 as the statute of limitations approached.
An addendum in the contract between the two parties said that once Bishop Gorman had paid $40.5 million for the $75 million project, the construction would continue but Bishop Gorman could suspend payments until "receipt of funds."
Bishop Gorman lawyers argued they were waiting to pay the remaining $22 million after they received donations designated specifically for Tiberti's work on the school, located at 5959 S. Hualapai Way.
Representatives for the development corporation declined comment Thursday.
Contact Meghin Delaney at 702-383-0281 or mdelaney@reviewjournal.com. Follow @MeghinDelaney on Twitter.
RELATED
Bishop Gorman plans to fight $28.7M judgment for unpaid costs in construction of school
Court date looms in Tiberti's fight for $28.7M in unpaid work at Bishop Gorman High School