'Distraught' man shot by Las Vegas police in critical condition
Updated July 18, 2017 - 9:56 pm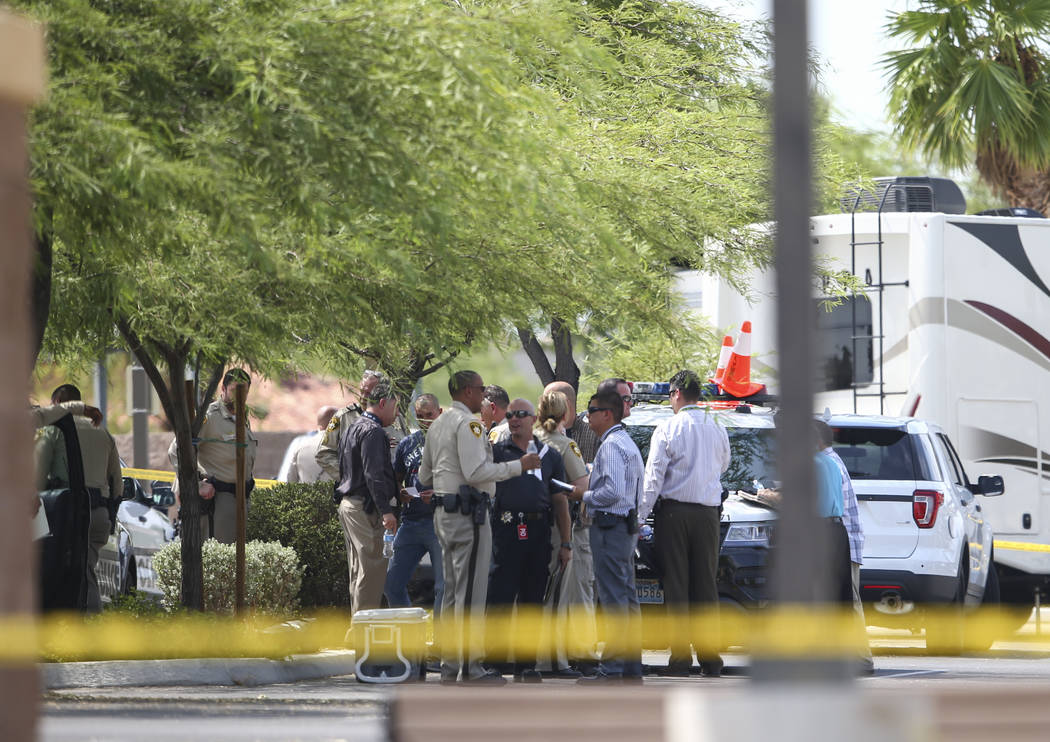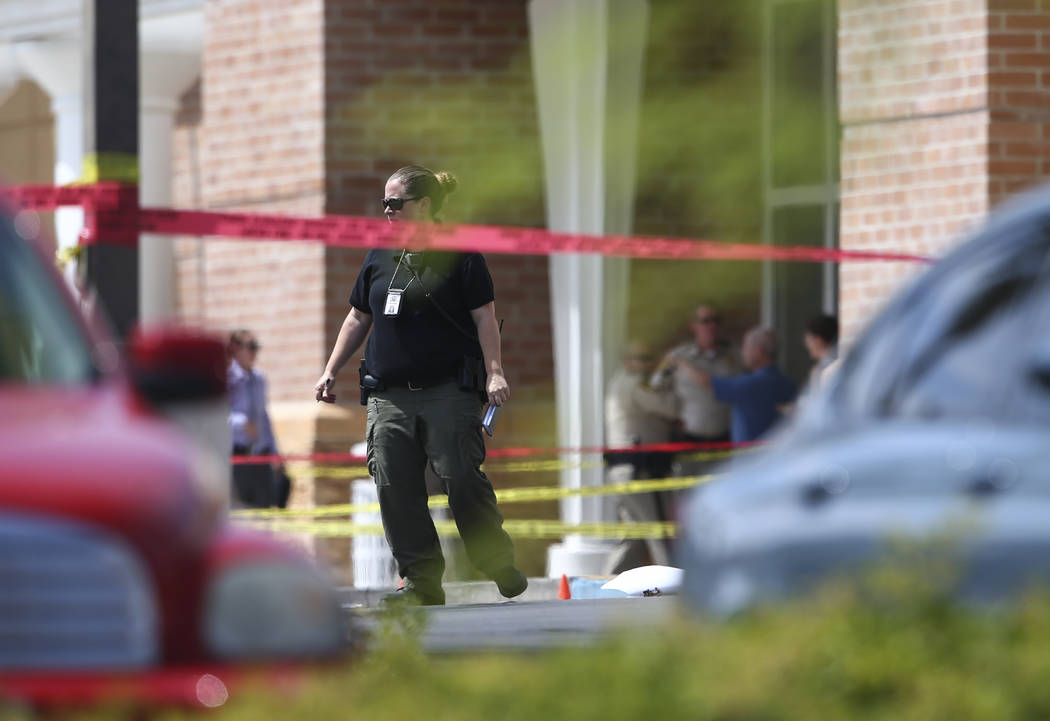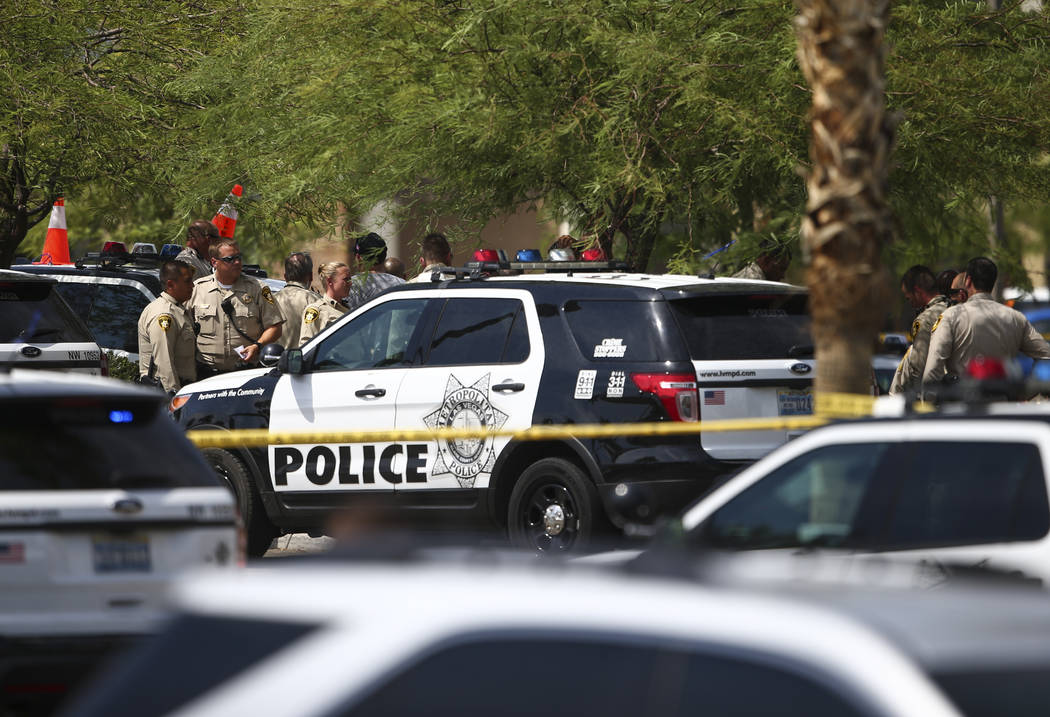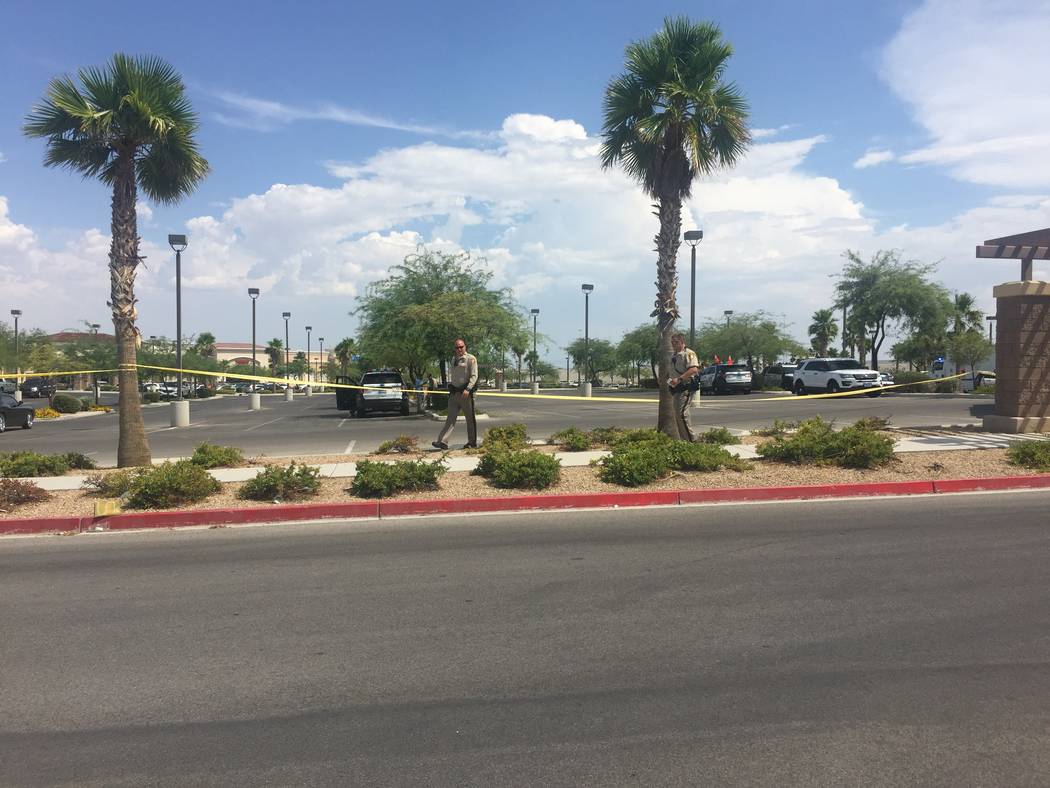 One man is in critical condition after a Las Vegas police officer shot him Tuesday afternoon in the parking lot of a northwest valley shopping center.
The shooting stemmed from a 911 call placed about 1:50 p.m. about a man who seemed "distraught" in the parking lot of a Kohl's at Monetecito Crossing, a shopping center at 6700 N. Durango Drive, Metropolitan Police Department Sgt. Jeff Clark said.
One officer was sent to check on the man, who was standing next to a gold vehicle Clark noted was stolen. When he arrived, the officer ordered the man to step in front of his patrol car, but the distraught man refused, Clark said.
The man ran away, and the officer chased him.
"As the suspect continued to run away from the officer he, with his right hand, reached into his waistband and pulled out a firearm," Clark said. "The officer fired multiple rounds, striking the suspect."
It was unclear whether the man shot fired any rounds at police. He was taken to University Medical Center's trauma unit, where he remained in critical condition late Tuesday.
The officer involved was not injured.
Lang Brown — who works at Starbrite Dental, at the shopping center — told the Las Vegas Review-Journal she heard what she thought were firecrackers coming from the parking lot about 2 p.m. Then she heard several sirens.
Out of curiosity, Brown stepped outside the second-floor dental office. On the asphalt below, just in front of the nearby Kohl's, she saw officers performing chest compressions on a man who was not moving.
Soon, that man was loaded into an arriving ambulance, she said.
"It was scary," Brown said. "I was hoping he was alive, but I didn't know."
Clark said the officer who fired his weapon was wearing a body-worn camera. Metro will name the officer and make that footage available by Friday afternoon, he said.
Clark also noted the shooting happened in the middle of a "busy shopping center" but said the officer involved did "everything he could as safe as he could."
"I can tell you that our officer took great care, issued numerous verbal commands, gave the subject multiple, multiple opportunities to comply, and he failed to do so. And he pulled a firearm on a police officer," Clark said near the scene Tuesday. "The officer never put any citizens in danger, but the suspect did."
A few witnesses noted at least one other person had been placed in handcuffs near the scene Tuesday. Police said they were working to determine if anyone else was involved in the incident.
Detectives continue to investigate.
Contact Rachel Crosby at rcrosby@reviewjournal.com or 702-387-5290. Follow @rachelacrosby on Twitter.