Fact-finding review examines Las Vegas woman's officer-involved shooting death
September 28, 2016 - 12:04 pm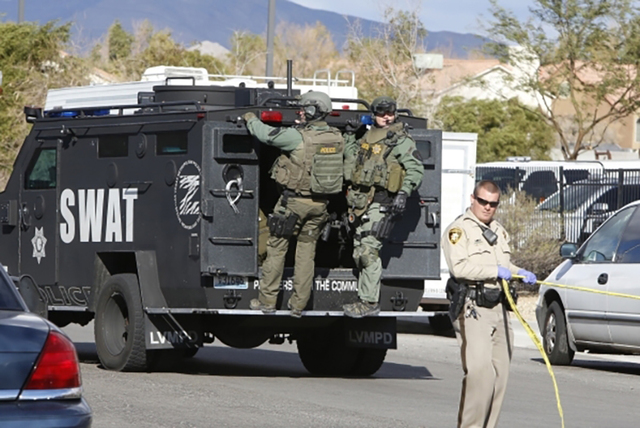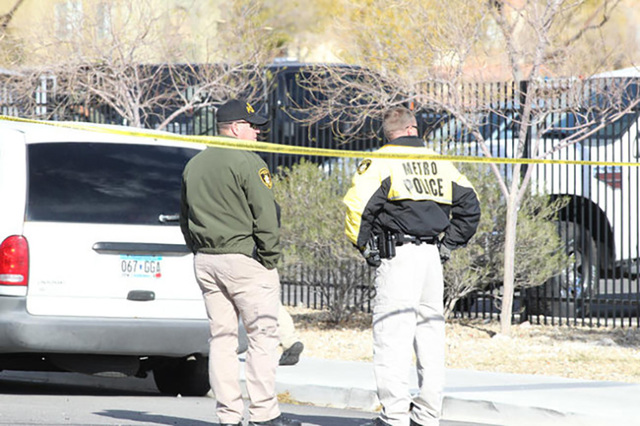 The Clark County district attorney's office has preliminarily ruled the December officer-involved shooting death of Brenda Kimberling justified.
Kimberling, 48, was shot and killed by SWAT team snipers after she pointed a shotgun in the direction of Las Vegas police officers on Dec. 14 outside her 4564 Aviation St. home, about a half mile from Nellis Air Force Base near the intersection of Craig Road and Nellis Boulevard.
The district attorney's office laid out its case Wednesday during a public review of the incident. Fact-finding review hearings are meant to provide the public with the evidence that led to the decision and with an ombudsman to question investigators on the public's behalf.
Detective Ryan Jaeger, from the Metropolitan Police Department's force investigation team, explained that Kimberling had ingested a large amount of prescription drugs and wanted officers to kill her.
Neither of the SWAT snipers who shot Kimberling, officers Charles Moser and John Collingwood, gave statements to investigators beyond the "public safety statements" all officers have to give after firing a weapon on duty.
Jaeger said that, although his team did not interview the shooters, they likely were worried about the safety of neighbors in nearby homes, as well as their own safety.
Contact Wesley Juhl at wjuhl@reviewjournal.com and 702-383-0391. Follow @WesJuhl on Twitter.
RELATED
Woman killed in officer-involved shooting Monday ID'd
Woman shot and killed by police in northeast valley barricade