Suspect firing rounds from Las Vegas apartment shot, killed by police
Updated August 5, 2018 - 4:13 am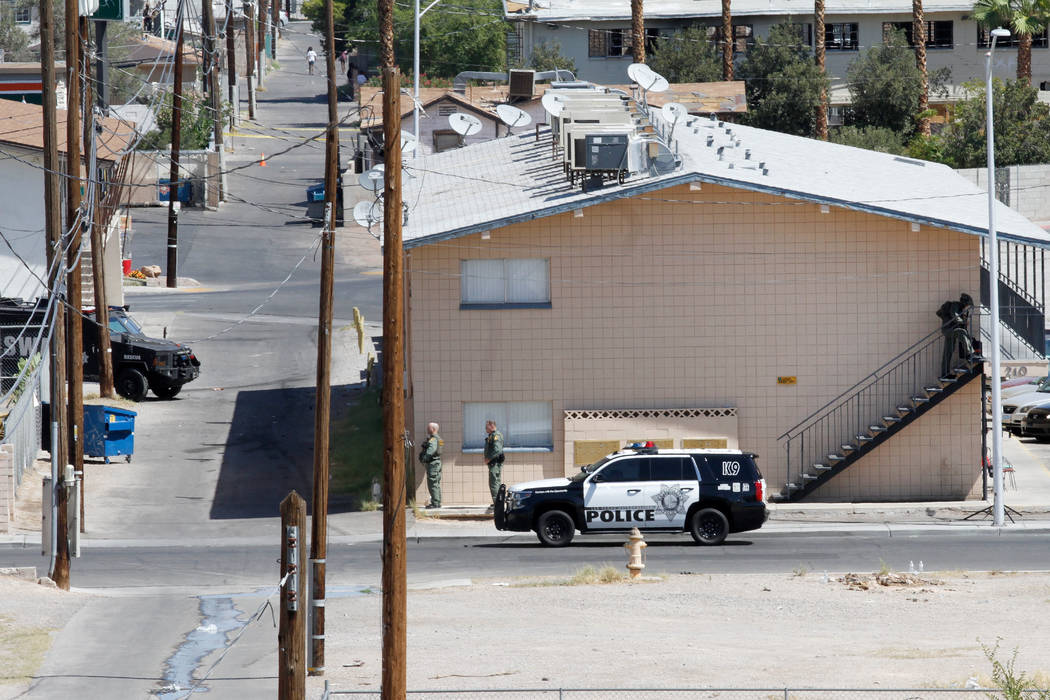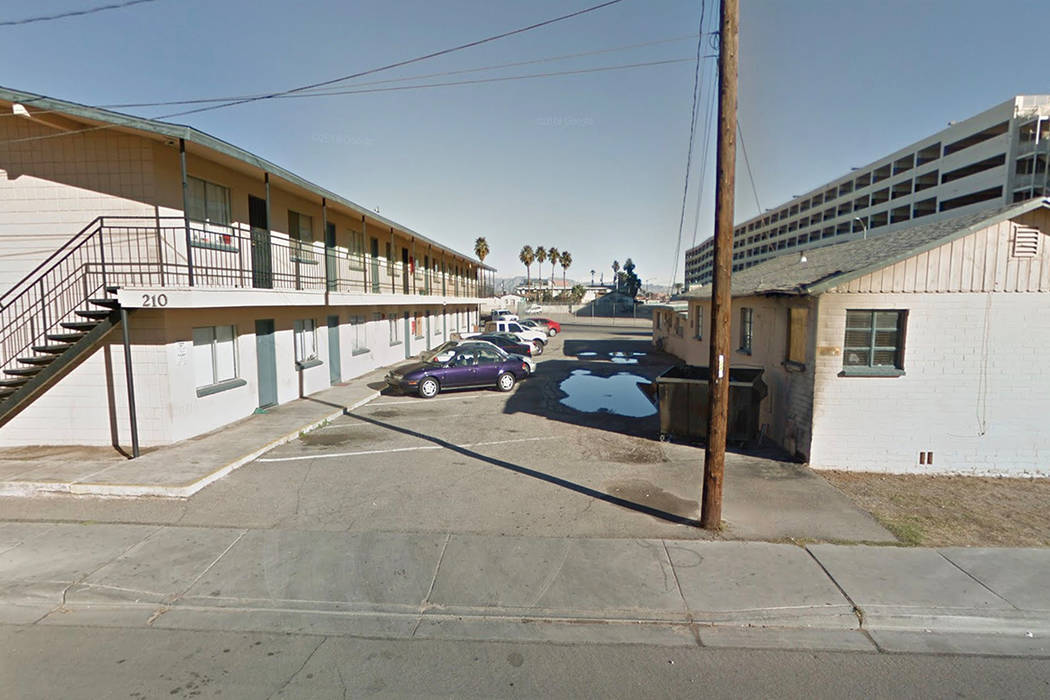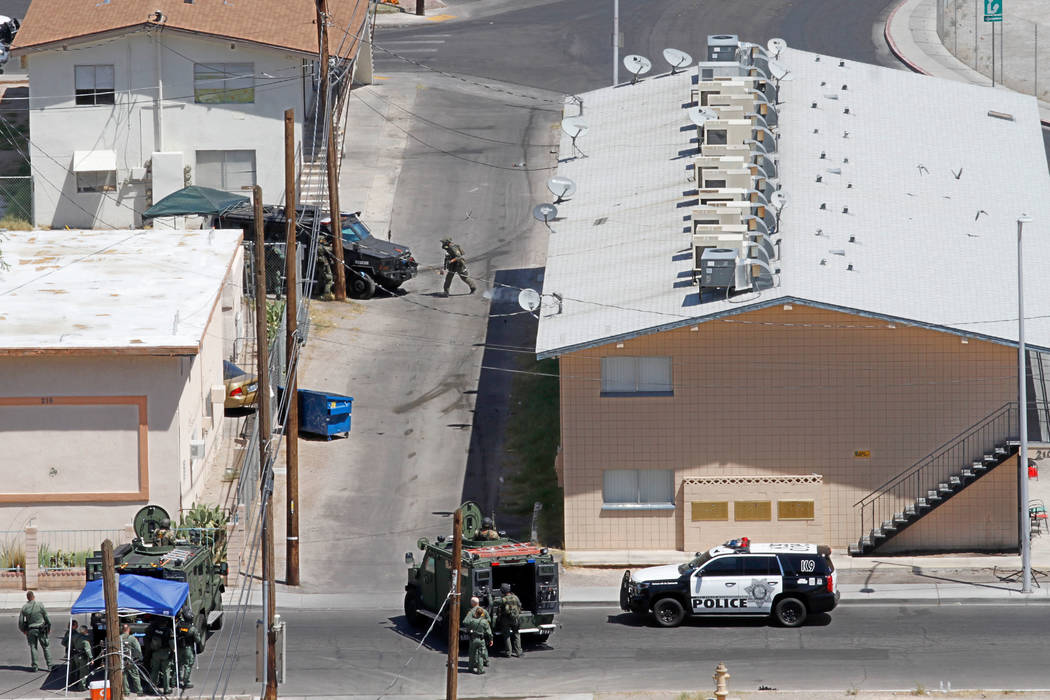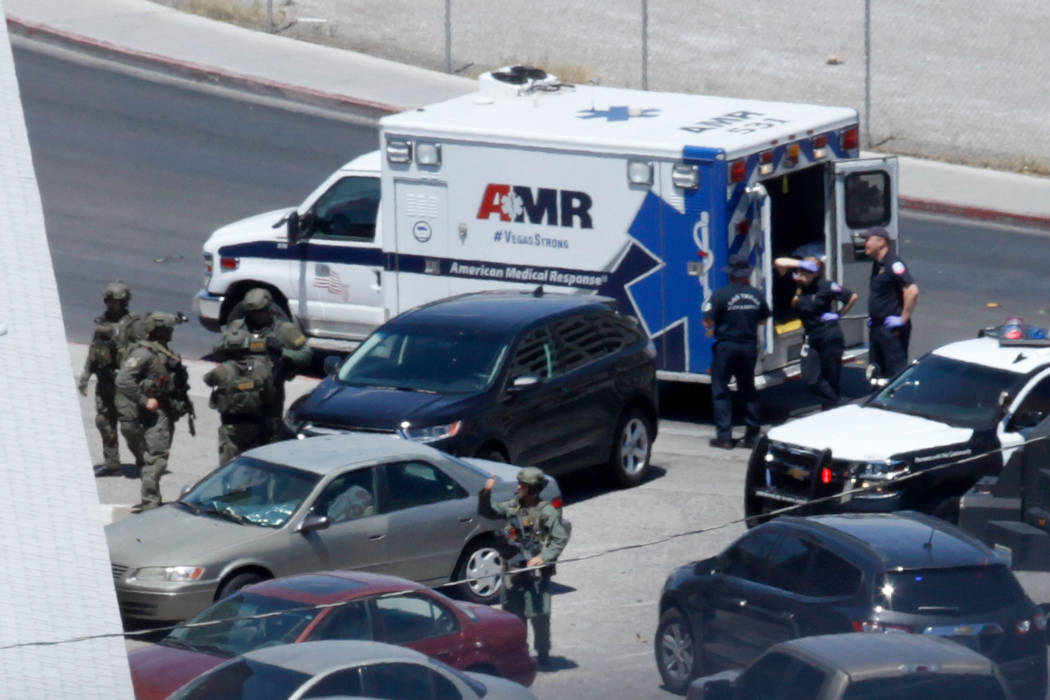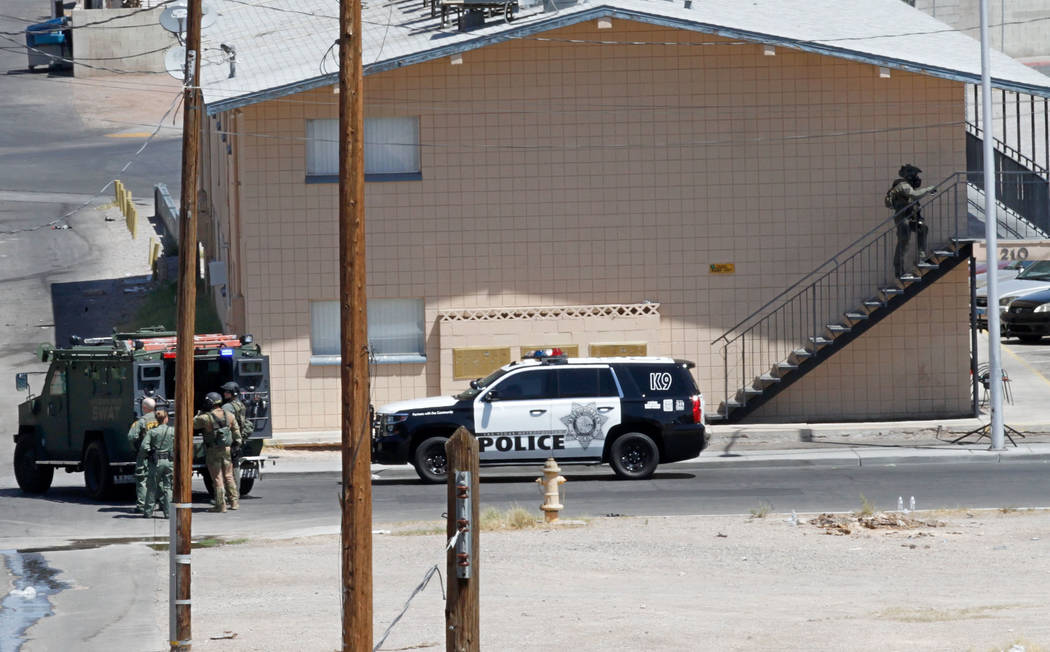 Metro police fatally shot a man Saturday afternoon, ending an hourslong barricade that began Friday night north of the Strip.
The man refused to come out of an apartment at 210 W. Baltimore Ave. for 16 hours, firing out of the apartment while police tried to negotiate his surrender, Metropolitan Police Department Capt. Nichole Splinter said Saturday.
SWAT officers entered the apartment and shot him about 1:15 p.m. in the residential neighborhood northwest of Sahara Avenue and Las Vegas Boulevard. He died at the scene.
"He stated that he was not going to come out, and at which time he also stated that he did want to die," Splinter said.
The series of events began Friday when a woman flagged down a Metro officer about 9:30 p.m. and said a man had abducted and raped her, Splinter said. She told police that the man responsible ran inside the Baltimore Avenue apartment, police said.
Detectives spoke with two people inside the apartment, who exited and told officers there was a man armed with a gun still inside, Splinter said.
Police spoke with him over the phone, and at some point he fired a shot out the door and toward the officers, a Metro news release said. They backed off and called in crisis negotiators and SWAT officers.
"For 16 hours they talked to this individual and negotiated with him," Splinter said.
Metro spoke with him on the phone several times, Splinter said. The man would shoot toward officers and into the area when officers tried other ways to take him into custody, the Metro release said.
SWAT entered the apartment, with two officers shooting multiple times, hitting and killing the man, the release said. No officers were injured.
The Clark County coroner's office will release his identity once his family is notified.
It wasn't clear whether the woman who reported the possible sexual assault knew the man.
Police initially said they were fired upon while trying to serve him a warrant.
The officers who fired their guns will be identified after 48 hours. Metro will release additional information at a briefing held within 72 hours of the shooting.
This marks the 11th shooting by Metro and the department's sixth fatal shooting this year, according to Las Vegas Review-Journal records.
A previous version of this story incorrectly stated the location of the standoff. It happened north of the Las Vegas Strip.
Contact Mike Shoro at mshoro@reviewjournal.com or 702-387-5290. Follow @mike_shoro on Twitter. Review-Journal staff writer Katelyn Newberg contributed to this report.