Woman shot after altercation with 2 men near Las Vegas Strip
August 9, 2016 - 10:03 am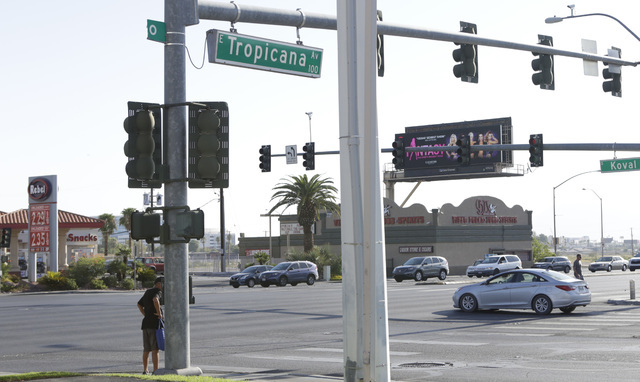 A woman was shot in the leg Monday night after an altercation at a gas station near the MGM Grand.
The woman and two men had a verbal altercation at the Rebel gas station on the northeast corner of Tropicana Avenue and Koval Lane about 11:40 p.m., according to Las Vegas police Lt. David Gordon.
The men got into a light blue or gray four-door vehicle, which may have been a Toyota, with out-of-state license plates. Gordon said the woman got into her own vehicle, and the two cars followed each other after the argument.
The 4-door vehicle parked at Coco's Bakery, 169 E. Tropicana Ave., which is across from the gas station. The men got out of the car and fired shots at the woman's car, which was stopped at a traffic light on eastbound Tropicana, Gordon said.
The shooters' vehicle was last seen heading west on Tropicana. The woman was taken to a nearby hospital with injuries that were not considered life-threatening.
Contact Lawren Linehan at llinehan@reviewjournal.com or at 702-383-0381. Find @lawrenlinehan on Twitter.