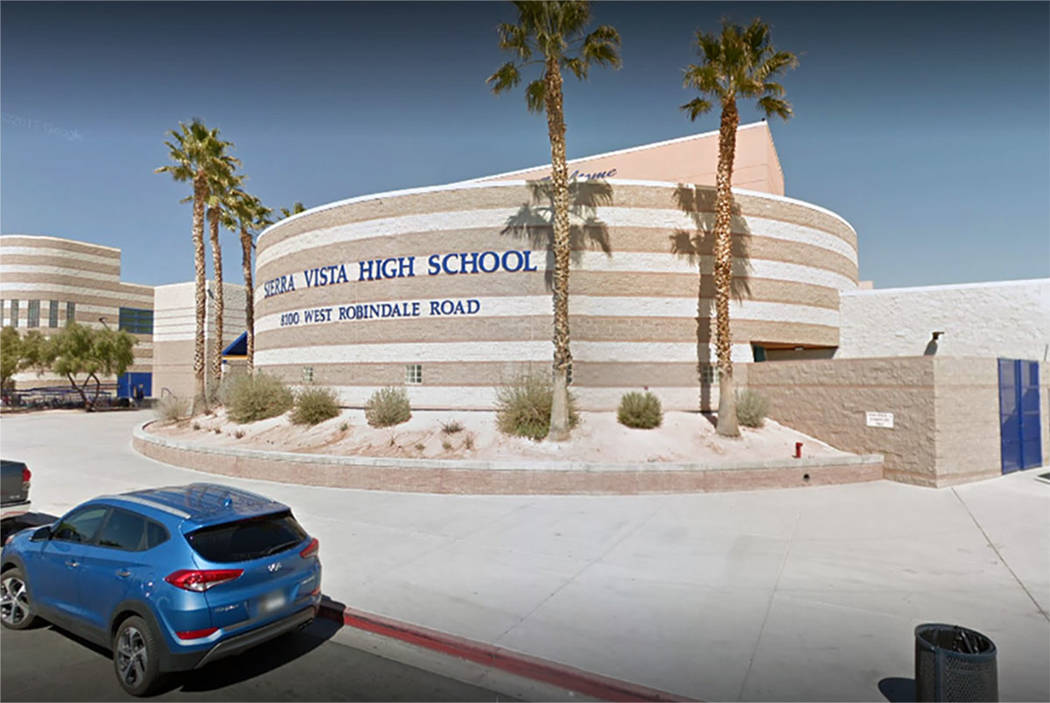 A student at a southwest valley high school brought a loaded gun to school Thursday morning.
The 17-year-old student brought the gun to Sierra Vista High School, 8100 W. Robindale Road, near South Buffalo Drive, Clark County School District police said.
Capt. Ken Young said school administration was speaking with the student about an unrelated issue about 8:30 a.m. when he bolted from the school. As he left, Young said, the boy dropped the gun in a desert area.
Police recovered the gun, and the boy was caught shortly afterward. He was arrested on a charge of possession of a dangerous weapon on school property, Young said.
The school wasn't put on lockdown.
A school district spokeswoman couldn't be reached for comment.
Contact Mike Shoro at mshoro@reviewjournal.com or 702-387-5290. Follow @mike_shoro on Twitter.
8100 W. Robindale Rd, Las Vegas, NV