5 new art installations you need to see at Life is Beautiful
September 21, 2017 - 9:30 am
Updated September 23, 2017 - 4:56 pm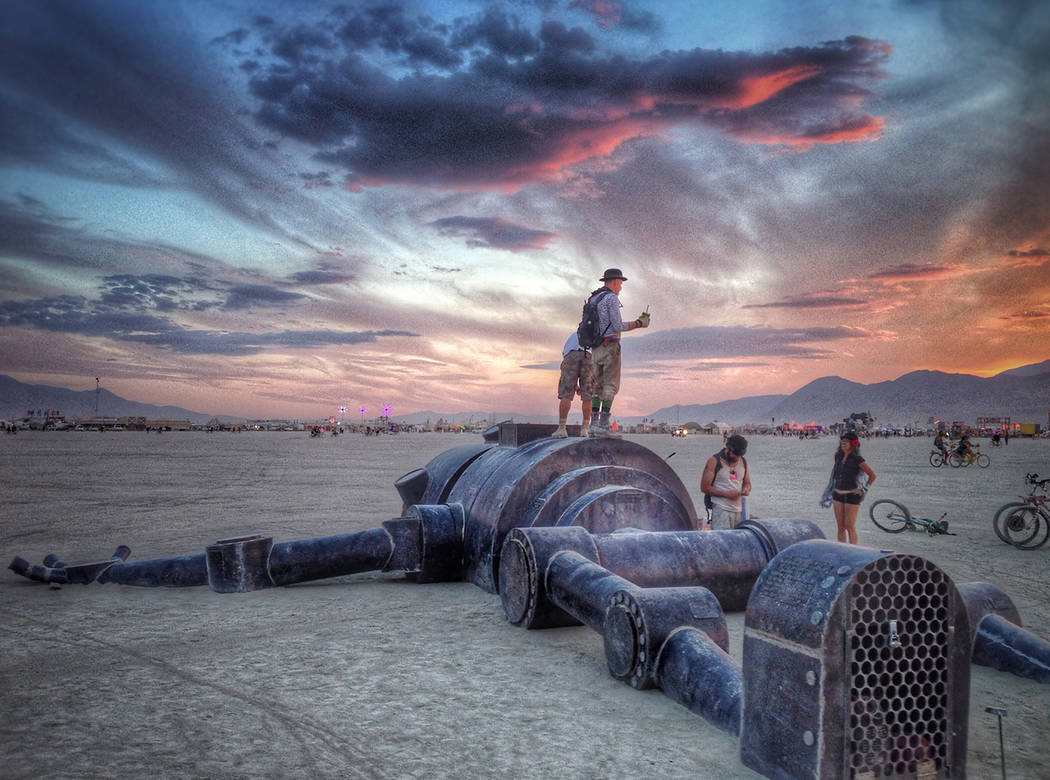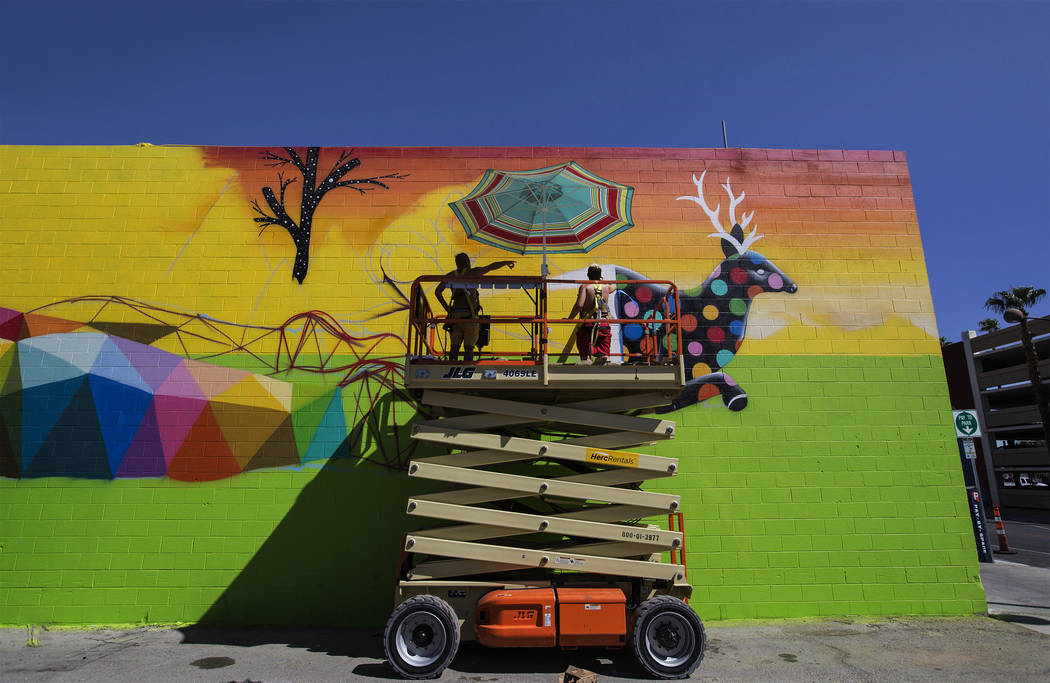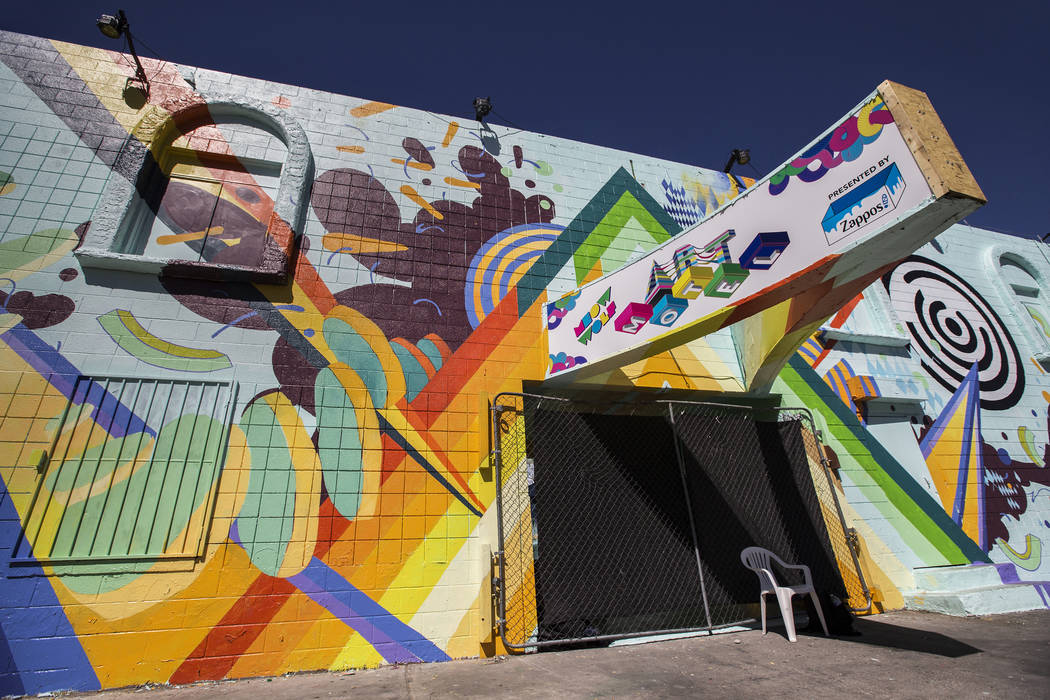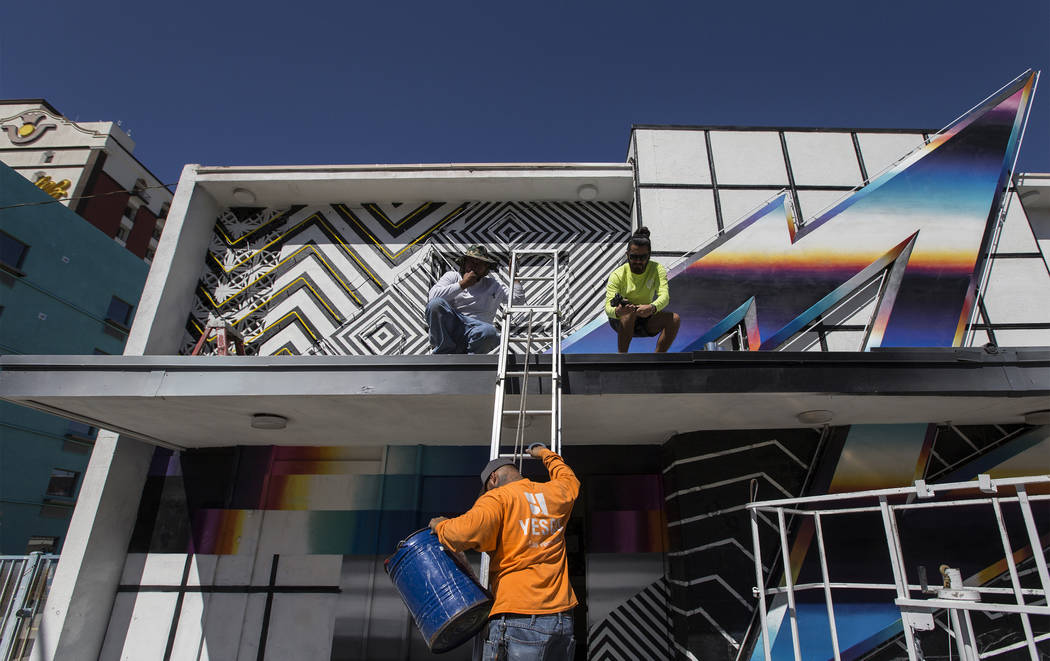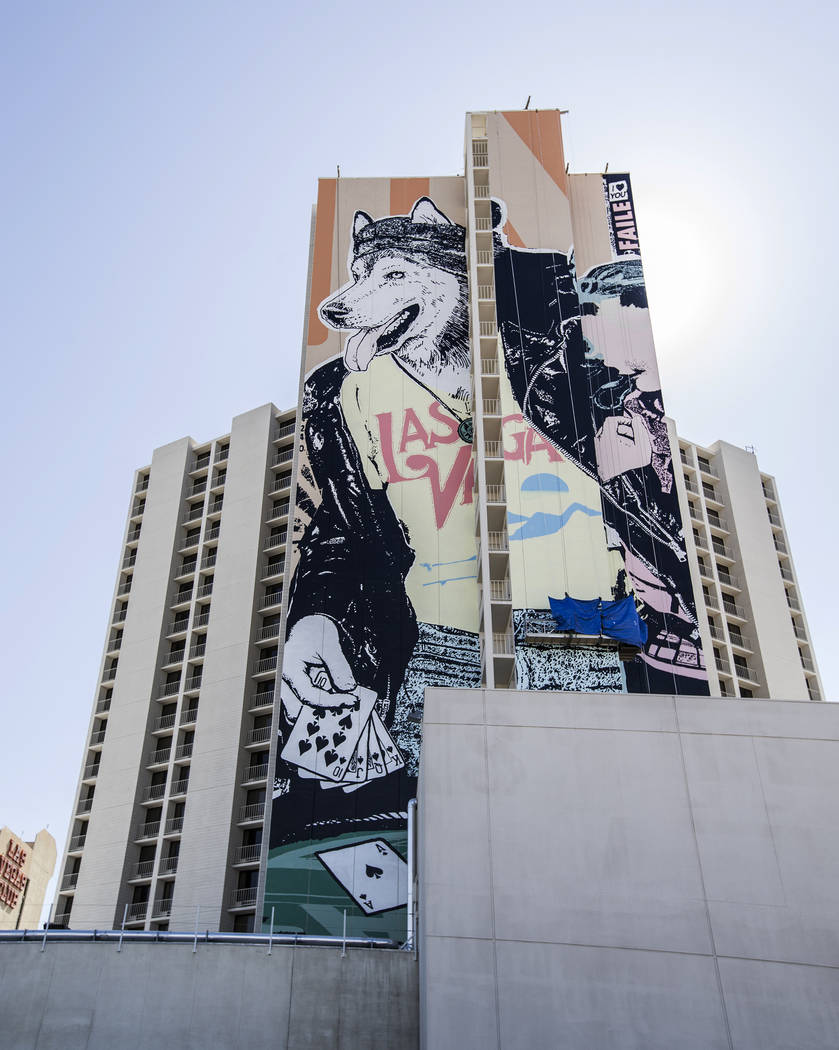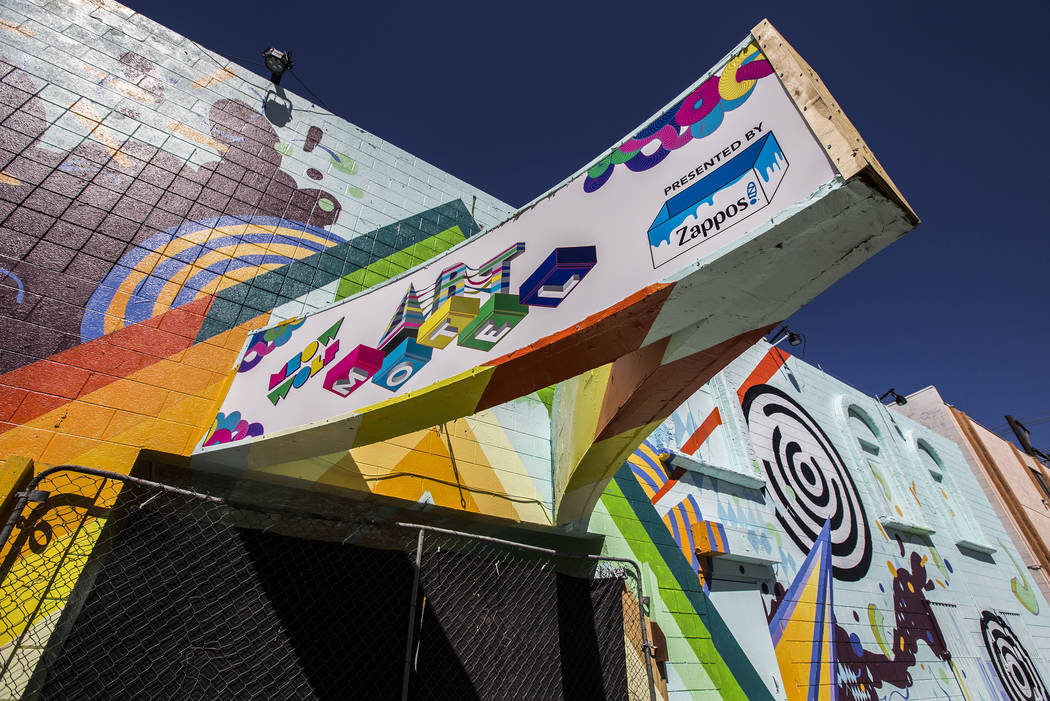 Those who consider Life is Beautiful's art component less important than the downtown festival's other offerings should reconsider.
While the participating artists "don't have the fame of the rock stars" performing at the festival, their contributions are just as important, says Ryan Doherty, Life is Beautiful's chief experience officer.
After all, "a long time after the music and the culinary (attractions) and the (speakers') panels have departed, the art stays," he notes.
"Year one, you're begging everyone to get some walls for visiting artists to paint," he recalls. "By year three, (downtown businesses) were offering up their walls. Now, it's getting to the point where we're running out of walls."
Other art innovations at this year's Life is Beautiful range from solar-powered neon — enhancing artist Felipe Pantone's 2016 mural — to the annual Art Motel, this year transformed by Santa Fe collective Meow Wolf.
All told, this year's festival features more than 20 murals and installations. But, in honor of Life is Beautiful's fifth anniversary, here are five intriguing attractions from the festival's art lineup:
Art Motel
For the Meow Wolf collective, it all started with a few artists, tucked into a corner of the annual Life is Beautiful attraction known as the Art Motel.
Now, with Zappos' sponsorship, this year's Art Motel is all Meow Wolf all the time.
Murals stretch across the open courtyard and up to the motel's second floor. Sparkling lights dangle from a lacy canopy that covers the courtyard.
Installations range from a green-painted slime room to a hut where visitors can move their hands through a laser beam, triggering a musical note from a laser harp. And two "Pillow Monsters," equipped with pulleys, enable visitors to stage their own soft-pillow battle.
FAILE mural
Painting partners Patrick McNeil and Patrick Miller — collectively known as FAILE — have been invited, multiple times, to participate in Life is Beautiful's mural program.
But this is the first year they've had time to join the party, even if they're not quite in the middle of the festival action.
The FAILE mural features a canine character (a wolf? a dog?), decked out in a Las Vegas T-shirt, anticipating a royal flush as he stretches skyward for 21 stories on the Plaza's north tower.
"We usually try to bring some connection to the local environment," McNeil says of the Vegas-centric elements, adding that the mural was partially inspired by Cassius Marcellus Coolidge's "Dogs Playing Poker" paintings.
The FAILE creation joins previously painted Plaza murals by D*Face and Shepard Fairey and "you definitely notice the impact" of the altered walls, McNeil notes. "It's nice to have that impact."
Solar-powered mural
Last year, Argentinian-Spanish artist Felipe Pantone left his mark on Life is Beautiful with a mural that combined black-and-white geometric patterns (punctuated by glowing blocks of color) and an even more colorful lightning bolt reminiscent of Zorro's signature "Z."
This year, the colors and patterns will pop even more, as the mural lights up with 267 linear feet of neon tubing (from the Young Electric Sign Co., the same firm that created numerous Las Vegas hotel signs) powered by six solar panels installed by Bombard Renewable Energy.
"It's the first of its kind," according to Bombard project manager Deidre Radford. "We're so excited about this."
It took a few months for Bombard employees to design and build "a solar power system up on the roof of the building" where Pantone's installation is located, Radford says, calling it "really cool for our company to be associated with the arts."
'Crime on Canvas'
This art exhibit returns to Life is Beautiful, displaying work by Fairey, Shag and other local, national and international artists.
The 100 works on display — from limited-edition posters to original paintings — have been created especially for the festival, according to Doherty.
"It's the first time they're being seen," he says. "We like that people can walk away with a piece of art."
Featured creatures
Among the numerous unique presences at this year's festival, keep an eye out for "Mechan 9" from tyler fuQua creations, a giant fallen metal robot who's at Life is Beautiful following a 2016 debut at Burning Man. (After Life is Beautiful, the work will head to the Smithsonian Institution in Washington, D.C.)
And an 18-foot polar bear created by Spain's Okuda San Miguel (which arrived in Las Vegas after a three- to four-week sea voyage) will invite personal interaction, Doherty says. "We like when people can mess with the art."
A previous version of this story incorrectly stated the height of the FAILE mural.