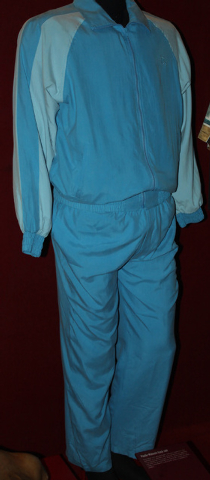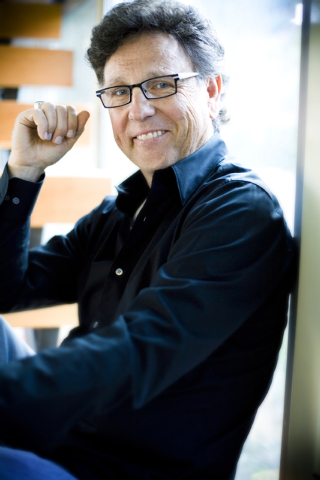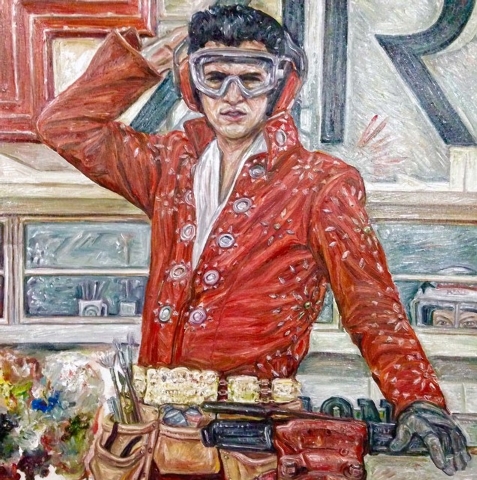 Theater
ONYX'S 'CHRISTMAS CAROL'
GOES TO THE DICKENS
You may know Charles Dickens' "A Christmas Carol." But do you know how Dickens himself presented his beloved holiday tale?
You can find out this weekend as actor Byron Tidwell brings the author to life in a one-man show, using Dickens' own performance notes as the inspiration for his account of Ebenezer Scrooge's transformation from, well, Scrooge, to a jolly holiday celebrant.
As one reviewer noted, Tidwell "brings the crackling vitality and detail to the challenge that Dickens himself did as a novelist and speaker."
His one-man "Christmas Carol" plays at 8 p.m. Friday and Saturday and 2 p.m. at the Onyx Theatre, 953 E. Sahara Ave.; additional performances are 8 p.m. Dec. 26-27 and 2 p.m. Dec. 28.
For tickets ($20 general admission, $15 students, seniors and military), call 702-732-7225 or visit www.onyxtheatre.com.
Exhibit
TV MOBSTERS
JOIN MUSEUM
They may be fictional mobsters, but they've found a home at downtown's Mob Museum, which has added artifacts from the award-winning HBO television series "Boardwalk Empire" and "The Sopranos."
Representing "Boardwalk Empire," which chronicles bootlegger Enoch "Nucky" Thompson's rise in Prohibition-era Atlantic City: the three-piece suit actor Steve Buscemi wore in the series finale — complete with bullet hole. (In case you haven't seen the series ender — spoiler alert! — Nucky was shot on the Atlantic City boardwalk.)
Also connected to "Boardwalk Empire": the Nucky Johnson Culinary Trophy, presented to the winner of a 1925 culinary contest sponsored by Enoch "Nucky" Johnson, the real-life inspiration for Buscemi's character. (The silver cup was captured by Omer Bondoux, chef at Atlantic City's Breakers Hotel.)
And from "The Sopranos," there's a track suit sported by Paulie "Walnuts" Gualtieri (played by Tony Sirico) in the opening of a sixth-season episode. (That's the one in which he discovers that his Aunt Dottie, a nun, is really his mother.)
As for what the fictional props are doing at the museum, the two HBO shows "are among the great celluloid achievements in dramatizing the endlessly fascinating narrative of the Mob-law enforcement dynamic," according to Geoff Schumacher, the museum's content director.
More formally known as the National Museum of Organized Crime and Law Enforcement, the Mob Museum is located at 300 Stewart Ave.; museum hours are 10 a.m. to 7 p.m. Sundays through Thursdays and 10 a.m. to 8 p.m. Fridays and Saturdays. Admission is $13.95-$19.95; for more information, call 702-229-2734 or visit www.TheMobMuseum.org.
Music
TAYLOR, BOENIG BAND
SWING IN THE HOLIDAYS
A cool musical Yule is on tap this weekend as singer Laura Taylor joins the Walt Boenig Big Band on Saturday at Ron DeCar's Event Center.
Swinging on Las Vegas stages since 1981, the Boenig band will perform a Christmas program with the Las Vegas-based Taylor, who's performed locally at The Smith Center's Cabaret Jazz and the annual Joe Williams Music Scholarship concerts. (Taylor's other gigs range from New York's Feinstein's at the Regency and Waldorf Astoria to TV's "The Merv Griffin Show.")
The music flows from 1 to 4 p.m. Saturday at Ron DeCar's Event Center, 1201 Las Vegas Blvd. South. For tickets ($15), call 702-384-0771 or visit www.rondecarseventcenter.com.
Theater
CASHMAN HOSTS
'FORGOTTEN CAROLS'
The "forgotten" characters of the Nativity story take center stage in the musical "Forgotten Carols," which visits Cashman Center on Monday.
Based on the book by award-winning composer and performer Michael McLean, "The Forgotten Carols" has been touring throughout the U.S. since 1991. McLean created the tale after wondering, "What if I met the innkeeper who turned away Joseph and Mary?"
Broadway performer Katie Thompson joins McLean, his wife ,Lynne, and son Jeff for "Forgotten Carols," to be presented at 7:30 p.m. Monday at Cashman Center, 850 Las Vegas Blvd. North.
For tickets ($13.50-$32), call 866-832-82111 or visit http://bit.ly/1zWtQYk.
Art
PAINTER GIG DE PIO
EXPLORES 'HISTORY'
Las Vegas' diverse population inspires "A Brief History," an exhibition of recent works by Gig De Pio on display at the Winchester Cultural Center.
The paintings depict individuals and groups who are reshaping Las Vegas' cultural and economic landscapes.
The exhibit's centerpiece, a 16-foot-wide diptych titled "A Requiem for the Outsiders," touches on such issues as immigration and the mythical impression of Las Vegas as an oasis of opportunity.
Not surprisingly, the artist credits his father — Gig C. De Pio, a fine arts professor at the University of the Philippines, with whom he apprenticed — as a major influence.
De Pio's "A Brief History" continues on display through Jan. 9 at the Winchester Cultural Center, 3130 S. McLeod Drive.
Regular gallery hours are 10 a.m. to 8 p.m. Tuesdays through Fridays. (The gallery will be closed Christmas and New Year's Day and will close at 6 p.m. Wednesday and Dec. 26-31.) For more information, call 702-455-7340 or visit www.ClarkCountyNV.gov/parks.
— By CAROL CLING