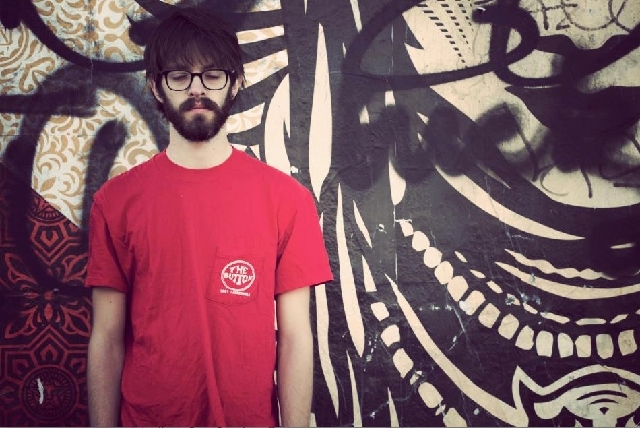 First Friday
ART, SCIENCE MIX
AT MONTHLY FEST
Art and science may seem like diametrically opposed disciplines, but opposites attract — at least at tonight's First Friday.
At this month's downtown celebration, you can study the science of flight by checking out a Monarch Sky helicopter at the Hub from 5 to 11 p.m.
In the family-friendly KidZone from 5 to 9 p.m., the Las Vegas Science & Technology Festival joins the party with planetarium activities, lessons in animal tracking and more.
Speaking of animals, Airborne Raptors Unlimited (at the Welcome Center, near Charleston and Casino Center boulevards) provides a close-up look at Nevada wildlife, including reptiles and owls, from 5 to 11 p.m.
And at the eco-friendly Green Street, an interactive wetlands exhibit and geology yoga extend the art-science connection.
As always, First Friday features more than 75 artists and 15 live bands in the Arts District, at Casino Center and Colorado Avenue. At Imperial Avenue and Third Street, patrons will find numerous food trucks, while a bar at Third and Colorado will serve specialty cocktails.
First Friday runs from 5 to 11 p.m. downtown; shuttle bust service runs from 4:30 to 11:30 p.m. For more First Friday information, visit www.firstfridaylasvegas.com.
Theater
TOUGH TIMES HIT
'GOOD PEOPLE'
America's class divide — and the disappearing American dream — spark the dark comedy "Good People," which opens a three-weekend run tonight at Las Vegas Little Theatre, 3920 Schiff Drive.
The Tony-nominated play, by David Lindsay-Abaire ("Rabbit Hole"), focuses on the edgy reunion between middle-age, down-on-her-luck Margie and her old high-school flame, now a successful doctor who's put the old neighborhood behind him. Or has he?
"Good People" (which includes adult language and situations) will be staged at 8 p.m. today and Saturday and 2 p.m. Sunday; additional performances are May 9-11 and 16-18, with 2 p.m. matinees May 12 and 19.
For tickets ($24 for adults, $21 for seniors and students), call 362-7996 or go online to www.LVLT.org.
Music
WINCHESTER WELCOMES
'TO THE MOON' CONCERT
The sky's hardly the limit when the Performing Arts Society of Nevada presents "Fly Me to the Moon" at 2 p.m. Sunday at the Winchester Cultural Center, 3130 McLeod Drive.
The concert features vintage and contemporary pop favorites, from "Paper Moon" to "Rocket Man," united by their celestial theme.
Joining singer Travis Cloer , alias "Jersey Boys' " Frankie Valli, will be "Jubilee!" veterans Stephen McClelland, Allison Rajcevic , Artie Lee Anderson, Kirbi Jo Long and dancer Julie Taper.
Also expected to attend: Bing Crosby's niece, Carolyn Schneider, who plans to join Performing Arts Society founder Tom Gallagher in an "Uncle Bing" croon — and bring books and memorabilia about her famous uncle.
For tickets ($15 in advance, $18 at the door), call 658-6741 or email PASNV@aol.com.
Theater
'CUCKOO'S NEST' FLIES
AT ONYX THEATRE
Before Ken Kesey's novel "One Flew Over the Cuckoo's Nest" became an Oscar-winning movie, it flew onstage — and flies again at the Onyx Theatre, where the RagTag Entertainment production opens a four-performance run tonight.
The drama, adapted by Dale Wasserman ("Man of La Mancha"), focuses on a state mental hospital ruled by the iron-fisted Nurse Ratched , who finds her authority tested by the hospital's newest arrival, the rebellious Randall P. McMurphy.
The production will be presented at 8 p.m. tonight and Saturday, May 10 and 11, at the Onyx Theatre, 953 E. Sahara Ave. For tickets ($15), call 732-7225 or go online to www.onyxtheatre.com.
Cinco de Mayo
LIBRARY, CULTURAL CENTER
HOST CELEBRATIONS
Las Vegas' Cinco de Mayo celebration gets an early start this weekend with a free concert tonight featuring students from the Clark County School District's mariachi music program.
Among the schools scheduled to participate: Von Tobel and Monaco middle schools and Canyon Springs and Rancho high schools. Dance groups from Monaco and Canyon Springs also will participate in the celebration, which begins at 7 tonight at the Clark County Library, 1401 E. Flamingo Road. For more information, call 507-3459 or go online to www.lvccld.org.
And Saturday night at the Winchester Cultural Center, Xyachimal Folklorico will re-create in dance the battle that Cinco de Mayo commemorates: 1862's Battle of Puebla, in which Mexican forces defeated the French. The show will feature traditions and folkloric dancing from Puebla, Yucatan, Nayarit, Michoacan, Sinaloa, Chiapas and Jalisco.
The performance will begin at 7 p.m. Saturday at Winchester Cultural Center, 3130 McLeod Drive. For tickets ($10 in advance, $12 on concert day), call 455-7340.
Dance
NEW COMPOSER INSPIRES
CSN'S 'KARPAY DIEM'
New — and New York.
That's crossover composer Robert Karpay , whose music inspires "Karpay Diem" at the College of Southern Nevada tonight and Saturday.
Four local choreographers and several dance ensembles contribute works for the concert, which showcases Karpay's musical range, from contemporary chamber music to experimental rock.
Marko Westwood and Nevada Repertory Dance Theater and Leslie Kremer Roth's Kremer Dance Collective will participate, along with choreographer Cynthia DuFault ("The '80s Show" at Planet Hollywood's Miracle Mile Shops), collaborating with the CSN Dance Ensemble and Concert Dance Company. Kelly Roth, director of CSN's dance program, choreographs for the CSN groups and the Las Vegas Ballet Company from the Kwak Ballet Academy, who will dance to two movements of Karpay's Cello Concerto.
Rounding out the program: Roth's "Understanding Gne Cha," danced by Roth and DuFault to popular Italian songs, which debuted last fall at the Arizona Dance Festival.
"Karpay Diem" will be staged at 7 tonight and 2 p.m. Saturday in the Nicholas J. Horn Theatre at CSN's Cheyenne campus, 3200 E. Cheyenne Ave., North Las Vegas.
For tickets ($10 general, $8 students and seniors), call 651-5483 or go online to www.csn.edu/pac.
Family fun
BLUESMAN HEADLINES
HENDERSON ARTBEAT
From arts and crafts to music, Henderson's ArtBeat offers a world of cultural activities tonight at the Henderson Events Plaza, 200 S. Water St.
Blues artist Mighty Mo Rodgers — who studied classical piano in East Chicago, Ind., before following in the footsteps of the blues and jazz musicians who played his father's nightclub — headlines the 8 p.m. concert. Art displays, crafts and demonstrations will be featured before the concert, starting at 6:30 p.m. For more information on the free show, log on to HendersonLive.com or call 267-2171.
— By CAROL CLING