Review-Journal theater critic Anthony Del Valle dies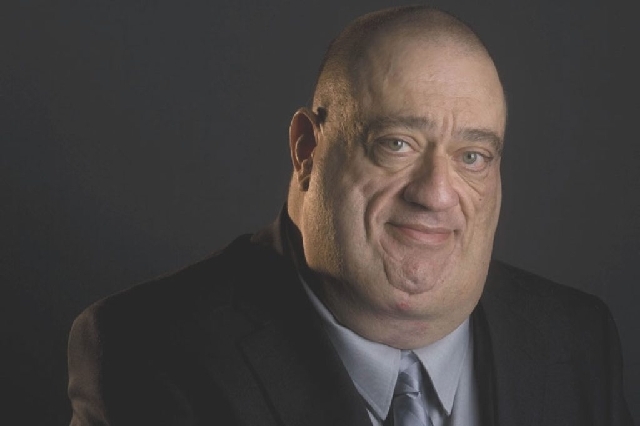 Anthony Del Valle, the Review-Journal's theater critic since September 2003, died early Tuesday at Odyssey Hospice in Las Vegas following a three-month illness. He was 60.
In almost a decade at the Review-Journal — and, before that, in six years as Las Vegas CityLife's theater editor — Del Valle dedicated himself to the local theater scene.
He saw virtually every production and shared his perspective not only in reviews but in his weekly Theater Chat column, which appeared Fridays in the Review-Journal's Neon section.
That perspective emerged, unmistakably, as a champion of local theater.
The headline for a column he wrote just before The Smith Center for the Performing Arts opened in March of last year revealed his true focus: "Smith Center could hurt local theaters."
Del Valle "definitely was a huge supporter of the community," said Walter Niejadlik, Las Vegas Little Theatre president. "People respected his reviews. An 'A' from Tony was something people would brag about. … His review always seemed to be the one that mattered."
Del Valle "did make some people angry in the local theater community" because "he held people to high standards," said former Review-Journal arts writer Steve Bornfeld, a Las Vegas Seven columnist who first met Del Valle when they "were friendly competitors," Del Valle at City Life and Bornfeld at Las Vegas Weekly. "One thing clear about Tony — he was a true man of the theater."
Born Sept. 9, 1952, in New York City, Del Valle was an actor, playwright and teacher as well as a critic. He studied for two years at New York's renowned HB Studio, whose alumni include Barbra Streisand, Robert De Niro and Al Pacino.
In February, just before his final illness, Del Valle enrolled in a film acting class led by Las Vegas-based acting coach Gerald Gordon, who invited him to audition when Del Valle wrote a January column announcing his plans to rotate "among local troupes (those who will have me) doing whatever: writing, directing, acting, backstage crew."
Del Valle, who passed his entry audition, "was a decided asset to the group," Gordon said, noting that the critic participated under an assumed name so "the kids did not know who he was."
Del Valle had to leave the class when he became ill, Gordon said. A photograph on Del Valle's Facebook page shows him beaming, surrounded by Gordon and his fellow students; in the March 2 post, Del Valle described it as "one of the happiest experiences of my life."
Del Valle held a bachelor's degree from Otterbein College in Westerville, Ohio, and a master's degree in playwriting from the University of Nevada, Las Vegas, where he later taught. He also was a certified Clark County high school teacher in several subjects — including drama.
But "being a theater critic was where he wanted to be and what he loved doing," said his friend Bill Schafer, publisher of Las Vegas Night Beat, a gay and lesbian magazine. "He took his theater criticism very, very seriously, and he never sold out."
A graduate of the Eugene O'Neill Center's summer critics' boot camp in Connecticut, Del Valle was a member of the American Theatre Critics Association and the Dramatists Guild. In 2007, he was one of 25 arts journalists named as fellows in the National Endowment for the Arts Journalism Institute in Theater and Musical Theater at the University of Southern California.
For all his professional credentials, Del Valle was "approachable and easygoing," according to Sirc Michaels, producer-director of "Evil Dead the Musical" and "The '80s Show" at Planet Hollywood's V Theater, who first met Del Valle at the Onyx Theatre. "He was that rare creature who was able to walk the line between his job and also his passion for his art."
And though "the relationship between creator and critic is sometimes a rocky one, I always found Tony honest and willing to share his knowledge," Michaels added. "In our little community, he seemed to be friends with everyone."
Del Valle is survived by two sisters in Ohio and a brother in Denver, Schafer said.
A local memorial service is planned but details were incomplete at press time. Kraft-Sussman Funeral Services of Las Vegas is handling arrangements.
Contact reporter Carol Cling at ccling@reviewjournal.com or 702-383-0272.