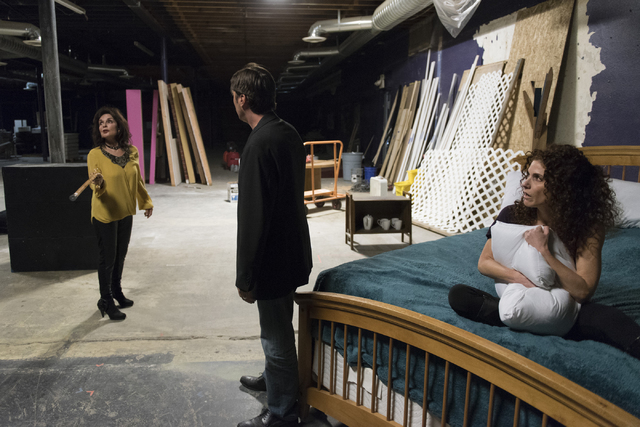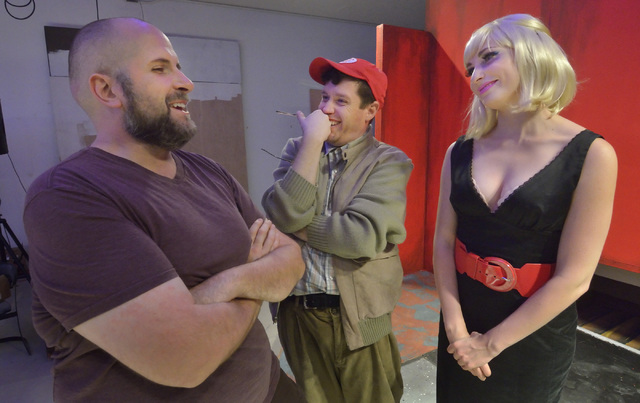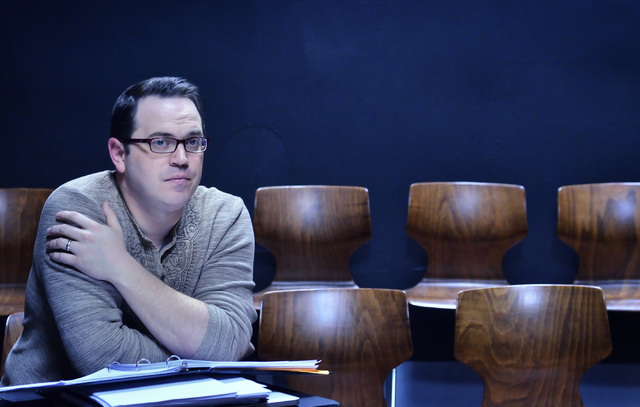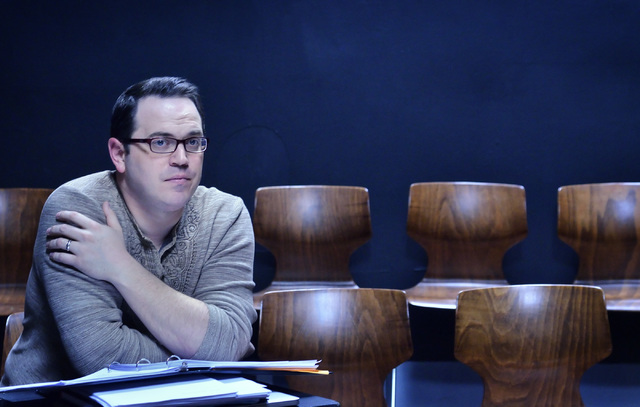 In a town where you can see circus performers, superstar musicians, and the topless undead, it can be a challenge for thought-provoking productions — based on subtle wordplay and nuanced acting — to get noticed. Several of the valley's most interesting theaters, productions and spaces are in east valley.
Performances include revivals, readings and original works and adaptations, such as Anton Chekhov's "Cherry Orchard of the Living Dead," adapted by Troy Heard, who runs the Majestic Repertory Theatre. The theater company performs at Alios, 1217 S. Main St. Visit majesticrepertory.com
"Performing more original work is part of our agreement with Todd VonBastiaans, who operates the space where in now," Heard said. "We're doing other things also, like "Hair," which we'll be holding auditions for soon, but we're working on more originals."
Heard has been involved in local theater since moving to Las Vegas seven years ago and, until recently, he operated out of the Onyx Theatre in a small, but traditionally arranged, theater in Commercial Center. The current performance space has some disadvantages, including a lack of raked seating and low ceilings for a theater, but he has tried to look on these issues positively.
"Everything we do is incredibly intimate," Heard said. "It's a black box theater and we cater the space to each show."
The group's first show in the space, "Little Shop of Horrors" put the audience inside the titular shop for much of the musical.
Arts Square Theatre, 1025 S. 1st St. is also a black box. The theater is the home of the Cockroach Theatre Company which has produced plays around the valley since 2002 before coming to Art Square in 2012.
The theater has been home to several well-received productions including "Bright Side," an original musical about a family dealing with the father's breast cancer and "The Santaland Diaries," based on the book by David Sedaris The current show, "Hir" is set to run from Jan. 19 to Feb.5. Visit artsquaretheatrelv.com
Other stages include The Winchester Cultural Center, 3130 McLeod Drive and several on the campus of UNLV 4505 S. Maryland Parkway. Visit clarkcountynv.gov for the former and pac.unlv.edu for the later.
"Sin City Opera does all of it's shows here now," said Patrick Gaffey, cultural program supervisor for Clark County. "We have our own in-house company of students, The Winchester Headliners and we work with a number of companies to do Spanish language theater, which have been quite successful."
One of the latest entries to the east valley theater scene is A Public Fit Theatre Company, which performs much of its work at a warehouse behind Public Us, 1126 Fremont St., Visit apublicfit.org.
"When we first found the place, it was full of all kinds of stuff, like construction materials, tools and other things." said Ann Marie Pereth, the founder and artistic director of the company. "That worked out fine for us because the first production we were doing was a sort of interactive and environmental show. There was no separation, no fourth wall between the audience and the performers. We started the show outside and the first thing they had to do was snake around through all of these strange objects until it opened up to where the rest of the show took place."
The space has since been mostly cleared and the Pereth and co-founder and producing director Joseph Kucan say that they owner hopes to turn the large open warehouse into a black box theater.
"Our second show, 'When the Rain Stops Falling' really used the space," Kucan said. "Our set designer looked at how deep the space was and decided to use all of it."
The result was a stage that was about four times as deep as it was wide, with a rain slicked street behind the main stage and a long ramp that forced long, dramatic entrances.
While the company has only existed three years, Pereth and Kucan Are natives with deep theater roots. Both performed with the Rainbow Company Youth Theatre with Kucan performing in the inaugural season.
"Somebody called me a carbet bagger the other day, and that really set me off," Kucan said. "We were both raised here and we don't like it when people come here and say they're going to bring culture to the desert. We have a culture and always have. It's a hard place to describe, but there is a unique culture here and we just want to expand on it.
To reach East Valley View reporter F. Andrew Taylor email ataylor@viewnews.com or call 702-380-4532.