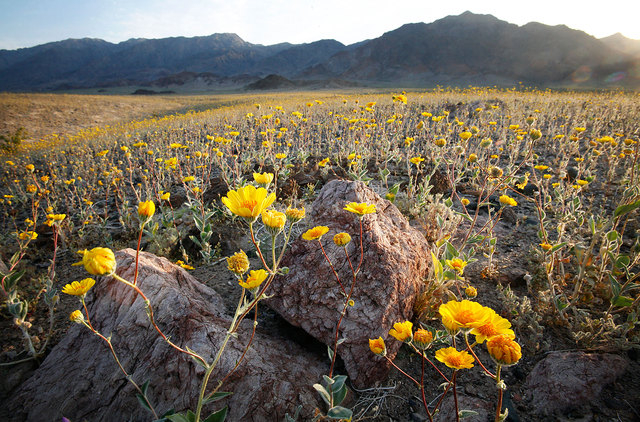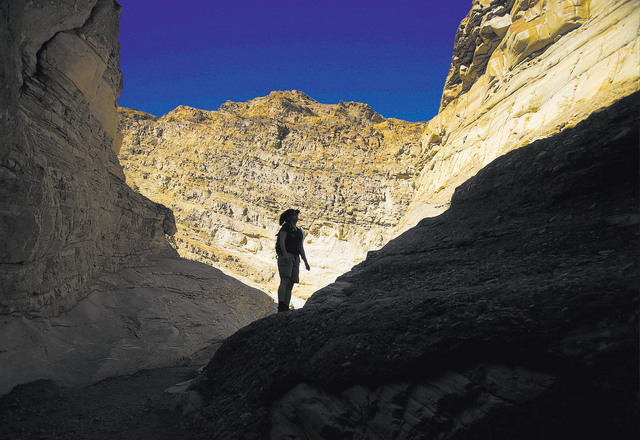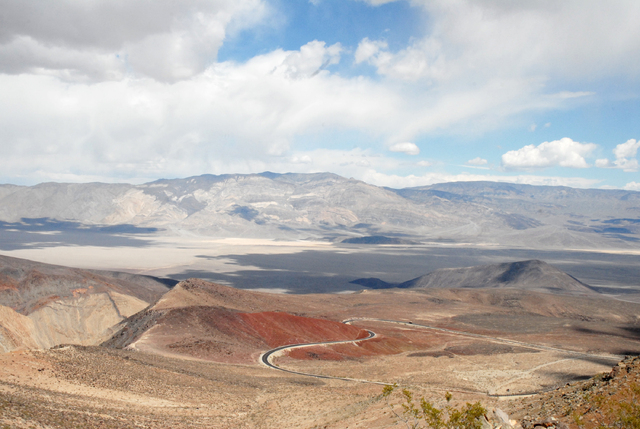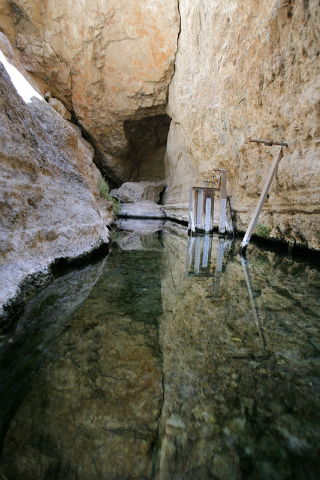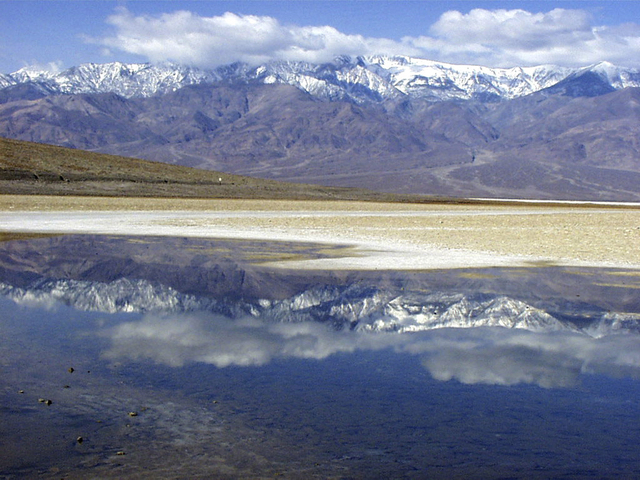 The annual Death Valley 49ers Encampment signals the start of the season of peak visitation in Death Valley National Park.
Special events planned for Nov. 5 to 9 will draw hundreds of visitors into the park, filling campgrounds, restaurants and accommodations in Death Valley and surrounding areas. After the festivities, the crowds leave, traffic is lighter and park facilities return to normal.
The 49ers organization began the celebration 65 years ago to keep alive the Old West traditions that color Death Valley's past and enhance its appeal. The group takes its name from the overland travelers who crossed Death Valley during the 1849 California Gold Rush.
During the encampment, activities include old-time and Western music, an invitational Western art show, crafts show, golf tournaments, 4×4 tours, a wagon train, a horse parade, community breakfasts, a pioneer costume contest and fun races for costumed prospectors and teams using wheelbarrows.
Death Valley visitation runs counter to that of most national parks. While winter's cold slows the pace elsewhere in the park system, activity picks up in Death Valley. This desert preserve enjoys temperate autumns, mild winters and pleasant springtimes. Because of the blistering summer temperatures in Death Valley, the park used to nearly close from mid-May to October. Visitor pressure, especially from desert-loving Europeans, led to year-round park operation. Most American visitors, however, still favor Death Valley as a cool-season destination.
Southern Nevadans may access Death Valley by a number of routes. Using U.S. Highway 95 north from Las Vegas, you can enter the park on highways from Lathrop Wells, Beatty or Scotty's Junction. Using state Route 160, the road to Pahrump Valley, you can approach the park on roads through Shoshone or Death Valley Junction. Park entrance fees are $20 per vehicle.
All of the access routes take you through impressive desert scenery with spiny mountains, deep washes, huge dry lakes and eroded canyons spilling broad alluvial fans from the mountains. Sparse vegetation awaits enough moisture to trigger one of the desert's infrequent wonders, a spring landscape gloriously colored by blooming wildflowers.
One of the nation's largest national parks at 3.4 million acres, Death Valley often overwhelms visitors with its dramatic distances and stark beauty. It seems quite civilized at Furnace Creek, Stovepipe Wells, Scotty's Castle and Panamint Springs, where facilities include hotels, restaurants, gift shops, campgrounds, visitor centers, museums and service stations. Visitors golf, swim, play tennis, ride horses, take scenic tours and join rangers for campfire programs and hikes. Some of the best trails, viewing areas and points of interest lie within easy reach of these spots.
However, developed areas make up a small portion of the park, which remains 93 percent wilderness. It is relatively untouched and definitely not civilized. Most visitors will never experience Death Valley's vast backcountry. It appeals to those seeking solitude or exploration of challenging desert and mountain terrain.
Adventurous visitors hike the lesser-known trails, follow the park's 1,300 miles of lonely back roads and camp in smaller, more primitive campsites. These bold types should be experienced and well-equipped. Check with rangers about backcountry conditions and whether any special permits are required. Leave word about where you are going and when you plan to return. Carry at least a gallon of water per person per day.
Death Valley visitors this year will find that the road to Zabriskie Point, a popular scenic area, is closed. The road and access trails will be repaired and improved during a four-month project.
Margo Bartlett Pesek's Trip of the Week column appears on Sundays.