Lincoln County's side roads will stoke your interest
December 14, 2014 - 4:00 am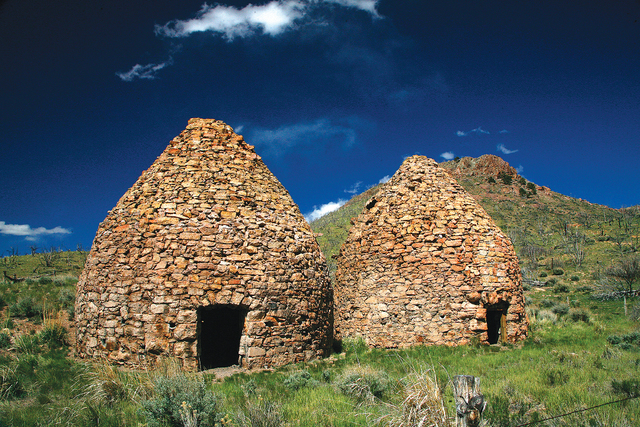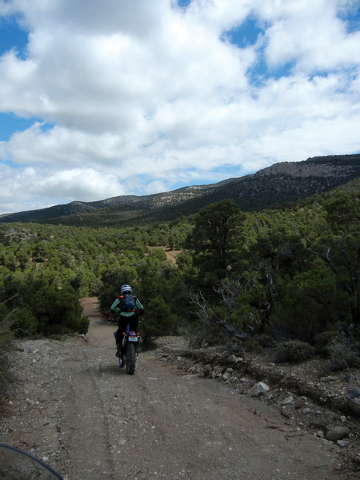 Outside the urban Las Vegas Valley, vast portions of Nevada invite exploration. Neighboring Lincoln County offers open space, scenic vistas, historic small towns, widely varied recreation and fascinating side roads into Nevada's outback.
U.S. Highway 93 provides swift access to Lincoln County. Head north from Las Vegas on Interstate 15. Watch for the U.S. 93 turnoff near Apex. Head west and then north toward Alamo in the Pahranaghat Valley, about 100 miles from Las Vegas. U.S. 93 links most of the county's pioneer-era communities and accesses five state parks, but it is not the only good highway to follow through Lincoln County.
About five miles beyond Alamo, two roads split off from U.S. 93. A left turn at this fork puts you on state Route 375, which runs through tiny Rachel toward U.S. Highway 6 and Tonopah. The so-called Extraterrestrial Highway's proximity to secretive installations generates curiosity and speculation.
A right turn at the fork puts you on state Route 318 near Hiko, a shortcut to Ely through Lund that is known as the Sunnyside Cutoff.
A popular access road for recreation sites, Route 318 becomes a racetrack twice a year. On the first Sundays in May and September the highway closes for high-speed road rallies that started in 1988.
During the Nevada Open Road Challenge, May 14 to 17, and the Silver State Classic Challenge, Sept. 17 to 20, 90 miles of Route 318 between Lund and Hiko provide thrills for racers and spectators. Car shows and drag races are also scheduled. Practice and qualifying take place at Las Vegas Motor Speedway prior to both races. Road rally details are available at silverstateclassic.com.
When not serving as a racetrack, Route 318 attracts travelers including visitors to two of Lincoln County's many rock art sites. These sites feature petroglyphs and pictographs left by ancient Native American cultures who made the area their home hundreds of years ago. Since they are cultural treasures, please admire and photograph, but do not touch these vestiges of our nation's past.
The first site is a few miles west of Route 318. Turn left on a graded road at a wire gate about 2½ miles from the 318/375 fork. Drive about 7 miles to reach a sign for the Mount Irish Arachaeologival District. Follow the left fork about a mile to a second sign. Visitors find boulders throughout the 640-acre area bearing the ancient markings that date back 4,000 years. Two styles of rock art are found there.
To reach the second site, continue north on Route 318 to milepost 23. Look for a dirt road with a cattle guard and turn right. Drive about 4 miles to reach the White River Narrows Archaeological District. The road ends in a natural amphitheater. Look for the symbols on rhyolite cliff faces in the vicinity. This site was named to the National Register of Historic Places in 1976.
Many visitors to Lincoln County are drawn to its old mining towns such as Pioche, still active as the county seat though its mining heyday is long past. In Pioche, visit the old courthouse and the county museum for glimpses of the past.
More of Lincoln County's history is preserved in Panaca at the Heritage Center and in Caliente at the Box Car Museum near the handsome former railroad depot. Those interested in ghost towns find their way on back roads to old Delamar, Bristol Wells and lesser ruins. Beehive-shaped charcoal kilns from the mining boom years of the 1880s still stand at two sites near Brisol Wells and Panaca Summit.
Lincoln County welcomes off-roaders, boasting hundreds of miles of old roads and trails, part of an extensive network of routes known as the Silver State Trails. Special events for off-roaders are planned each year.
One of the county's most scenic routes lies south of Caliente through Rainbow Canyon and Kane Springs Wash to rejoin U.S. 93 south of the Pahranaghat Lakes. Inquire locally about the condition of the road, as it is prone to flash flooding.
Margo Bartlett Pesek's column appears on Sundays.