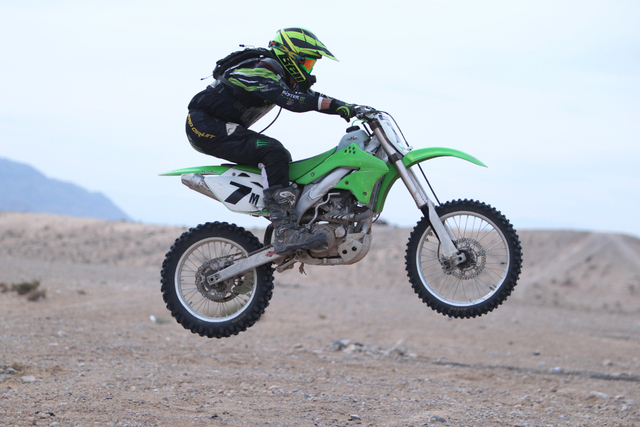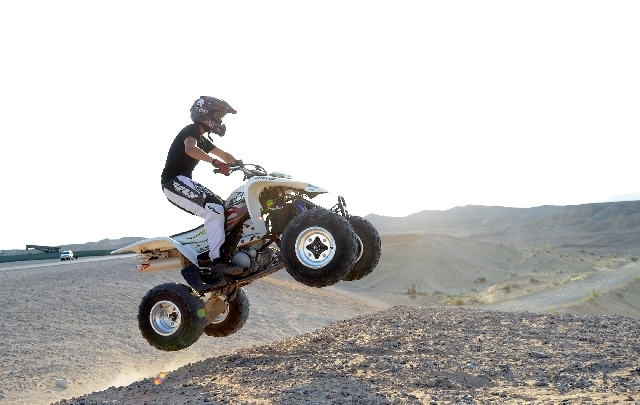 Gathered by the wind and swept into shifting piles, tiny grains of sand form one of the desert's most iconic features: huge undulating dunes.
The Mojave Desert contains extensive sand seas and areas of mountainous dunes. Early travelers tried to avoid the sand that mired wheeled vehicles. Today, the sands attract many modern travelers, some for their sheer beauty, others for their recreational opportunities.
Some nearby desert dunes are protected from certain recreational uses because of concerns about rare plants and animals found there. In Death Valley National Park, the Mojave National Preserve and Valley of Fire State Park, visitors access the sand on foot for climbing and sliding, but the use of dune buggies and other off-highway motorized vehicles is prohibited.
Other areas are open to off-road recreation of all kinds. The closest dunes for Southern Nevadans are the Nellis Dunes, popular for informal use by off-roaders for decades. The site is about 15 miles from Las Vegas, north of Nellis Air Force Base and east of Interstate 15 in the northeastern part of the valley.
A bill formalizing the more than 10,000-acre Nellis Dunes Recreational Area was signed into law late last year. Rudimentary work already done at Nellis Dunes includes improved access from the Apex offramp and frontage roads, as well as cleared areas for parking and staging. Preliminary plans call for most of the site to remain open to unrestricted off-road use. More than 1,000 acres have been set aside for the development of trails, racetracks for motorized and nonmotorized off-road sports and facilities such as restrooms.
Another popular nearby off-road destination, the Logandale Trails System, accesses some sand fields and small dunes eroded from vivid sandstone cliffs. The trails are north of Valley of Fire State Park and about 65 miles from Las Vegas. To reach the Logandale trails, follow I-15 north and then take state Route 169 south to Liston Road in Logandale.
The Amargosa Dunes about 100 miles northwest of Las Vegas off U.S. Highway 95 provide off-highway challenges and opportunities for sports such as sandboarding. Covering about 5 square miles, the dune complex is topped by Big Dune, a mountain of shifting sand that is hundreds of feet high. Follow U.S. 95 toward Beatty. Eight miles past the junction of U.S. 95 and state Route 373, turn left onto Valley View Road and drive about 2 miles to a spur to the right heading toward the dunes. There is also a dirt road cutting toward the dunes from U.S. 95 a few miles closer to Beatty.
Dumont Dunes in Southern California attract many visitors from Southern Nevada for off-roading, camping and special events. Dumont's extensive dune complexes cover several miles near the Amargosa River south of Death Valley.
They can be accessed from Las Vegas using state Route 160 to Pahrump Valley and the Old Spanish Trail Highway through Tecopa to California Route 127. Turn south to reach the short side road to Dumont Dunes.
Some Southern Nevadans opt to follow Interstate 15 south 100 miles south to Baker, Calif., then head north 31 miles on Route 127 to the Dumont Dunes road.
Presidents Day weekend will draw throngs of off-roaders to Dumont Dunes. Visitors should expect to pay $40 for a holiday week pass, $30 during nonholiday weeks, to access the dunes. Although the passes are sold from machines on-site, many visitors prefer to purchase passes from vendors. For vendor information, call the Barstow Bureau of Land Management office at 760-252-6000.
Margo Bartlett Pesek's Trip of the Week column appears on Sundays.