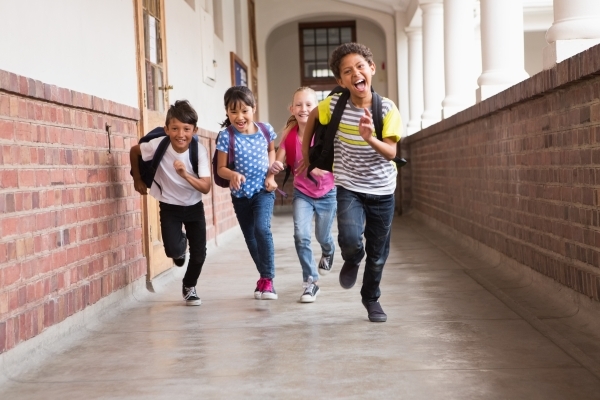 Neighborhood schools anchor a community. It's a rallying place for families, a gathering place for local events and an institution for education as well as socialization for young minds.
In the best neighborhoods, schools "work in partnership with the neighborhood to achieve high shared aspirations for youth, educate adults and help solve community problems. Residents are welcome to the use the gym, recreational fields, auditorium and meeting rooms," according to a statement posted on neighborhoodplanning.org.
With that in mind, 29 percent of new homebuyers report the quality of schools are the deciding factor in buying a home, according to the 2014 National Association of Realtors Profile of Home Buyers and Sellers. And 22 percent said the proximity of schools to the home was just as important.
"Summerlin schools are at the heart of our community. From the beginning, we planned villages around future school sites to ensure residents would have the opportunity to attend schools in their own neighborhood while ensuring access to a wide variety of educational options in the form of both public and private schools," said Tom Warden, senior vice president of community and government relations for Summerlin.
The U.S. Department of Education encourages parents to exercise choice in their child's education and touts the easiest way to do that is to choose where to live based on the neighborhood schools.
The Howard Hughes Corp. credits its relationship with the Clark County School District and private schools for the variety of choice in the master-planned community.
Summerlin encompasses 23 schools including The Meadows, Bishop Gorman High School, Faith Lutheran, the Alexander Dawson School at Rainbow Mountain and the Adelson campus.
Cadence in Henderson touts four CCSD schools as well as Lake Mead Christian Academy and Pinecrest Academy within the master-planned community.
Lake Mead Christian Academy recently broke ground on its expansion campus, which is expected to open next school year and will include grades seventh to 12th.
Pinecrest Academy, a charter school, is scheduled to break ground in November and will be open in August 2016. Pinecrest will offer kindergarten through ninth grade, with plans to expand in 2019.
Summerlin traces its education roots to the land donated to The Meadows College Preparatory School for the private school's relocation. At the time, it was barren land on the west side of the valley.
"With this act, The Howard Hughes Corp. introduced many of the valley's founding families to the community and sent a clear message that Summerlin would be a family-oriented place with quality schools," the corporation said in a prepared statement.
"We know that homebuyers, particularly those with children, look for neighborhoods where schools are central," Warden said. "Given that, our focus on working with Clark County School District and other educational providers has paid off. Today, Summerlin has more schools than any other community in Southern Nevada, and it's a fact not lost on our residents."
And just this year, Palo Verde High School, began offering International Baccalaureate programs to allow Summerlin students to continue their IB education in their own area of the valley.