Luxury high-rise condos fetch top prices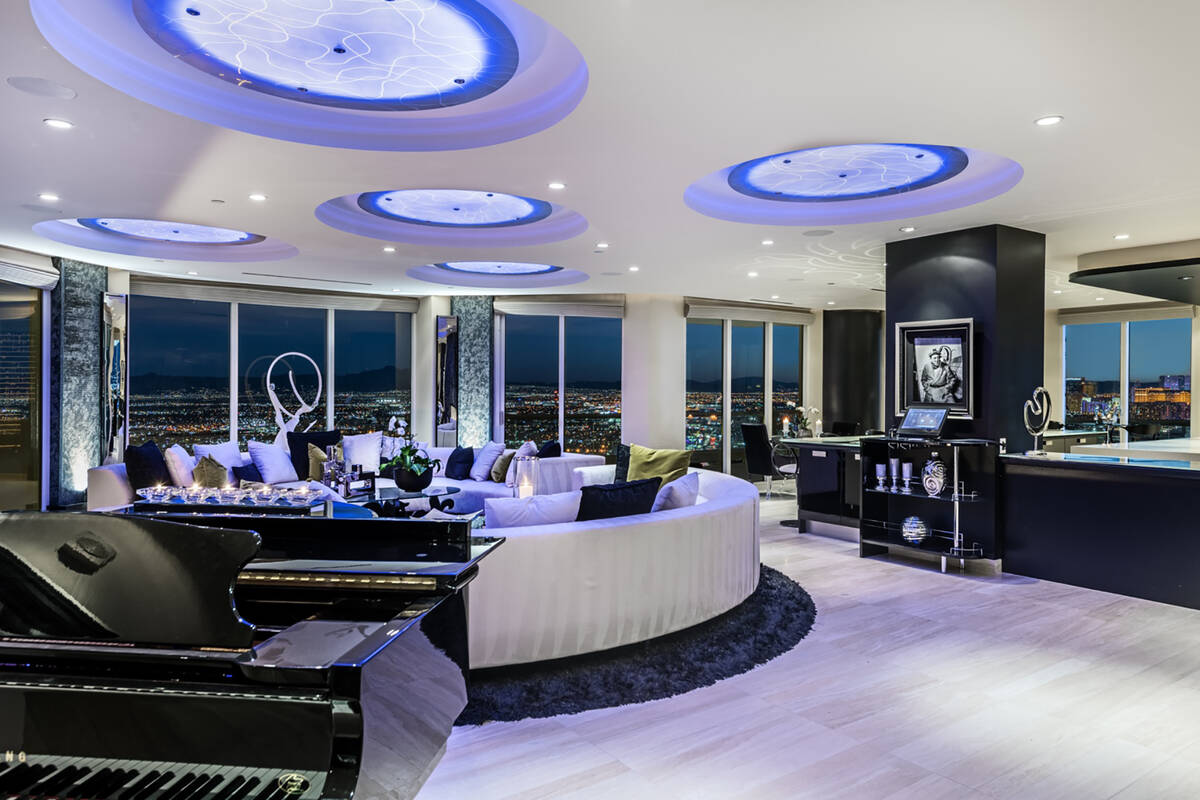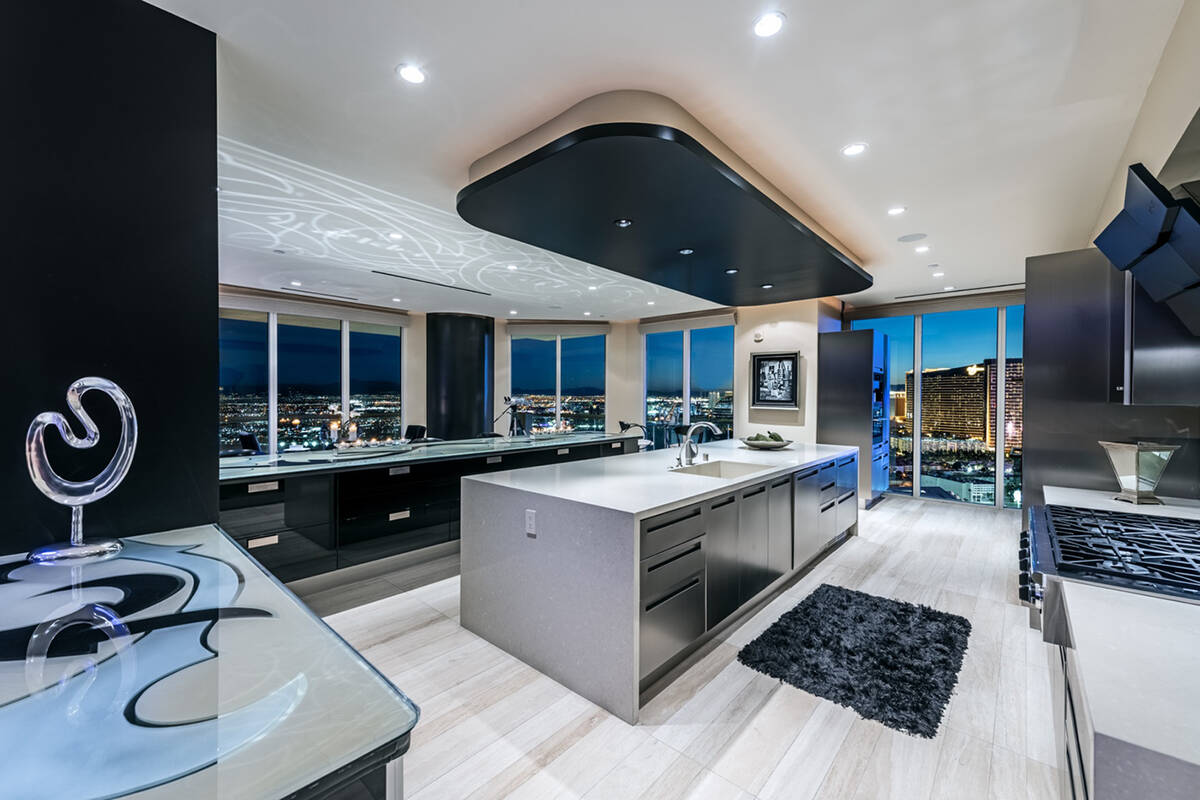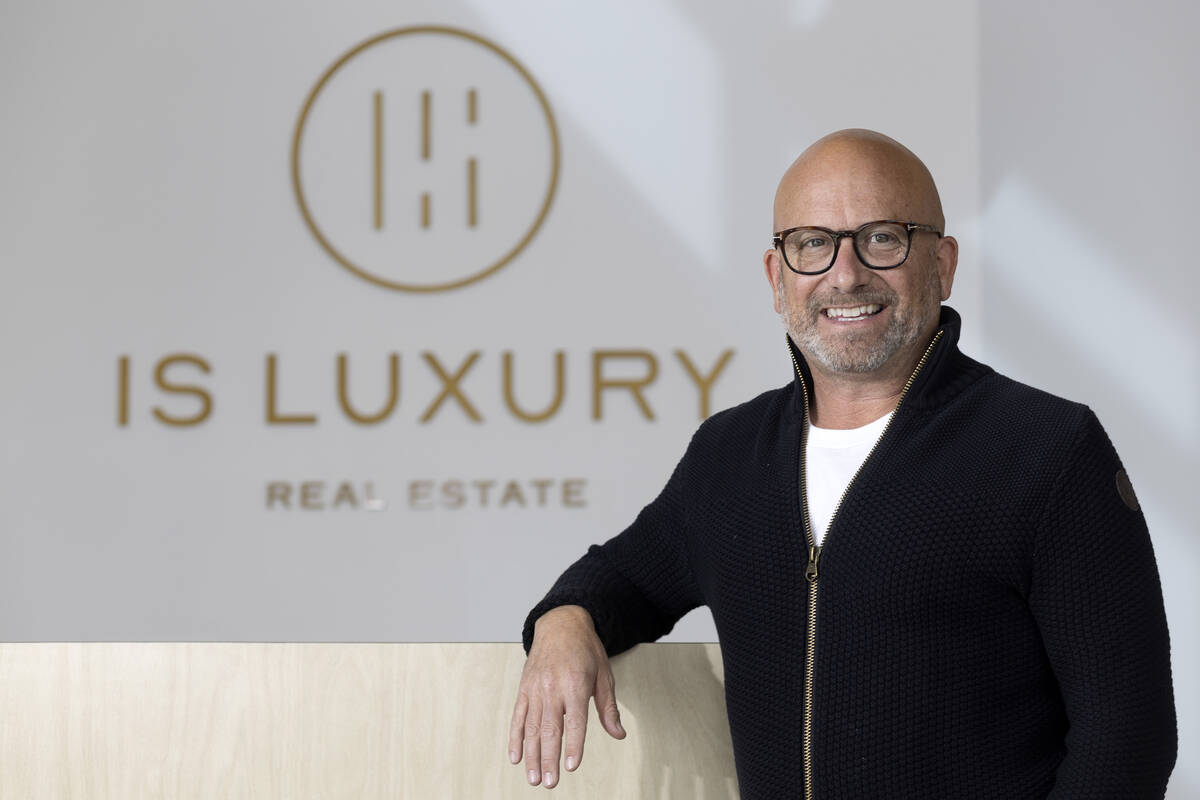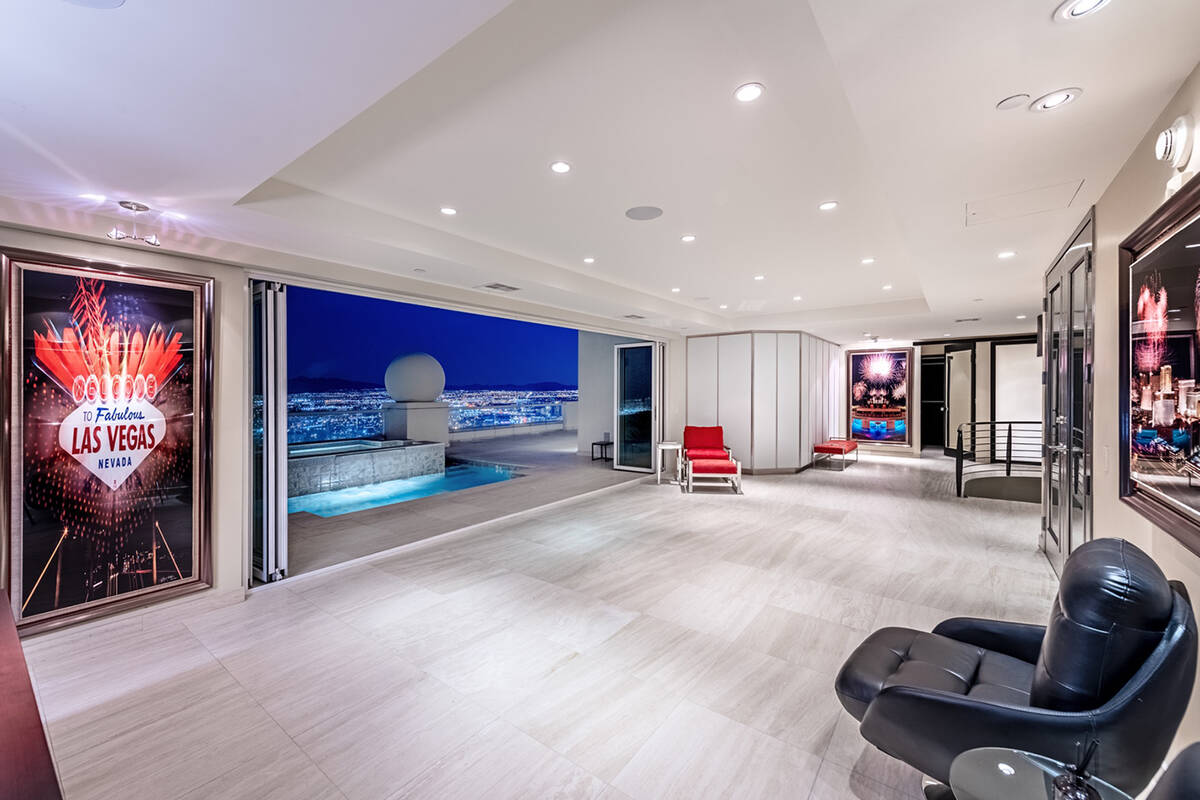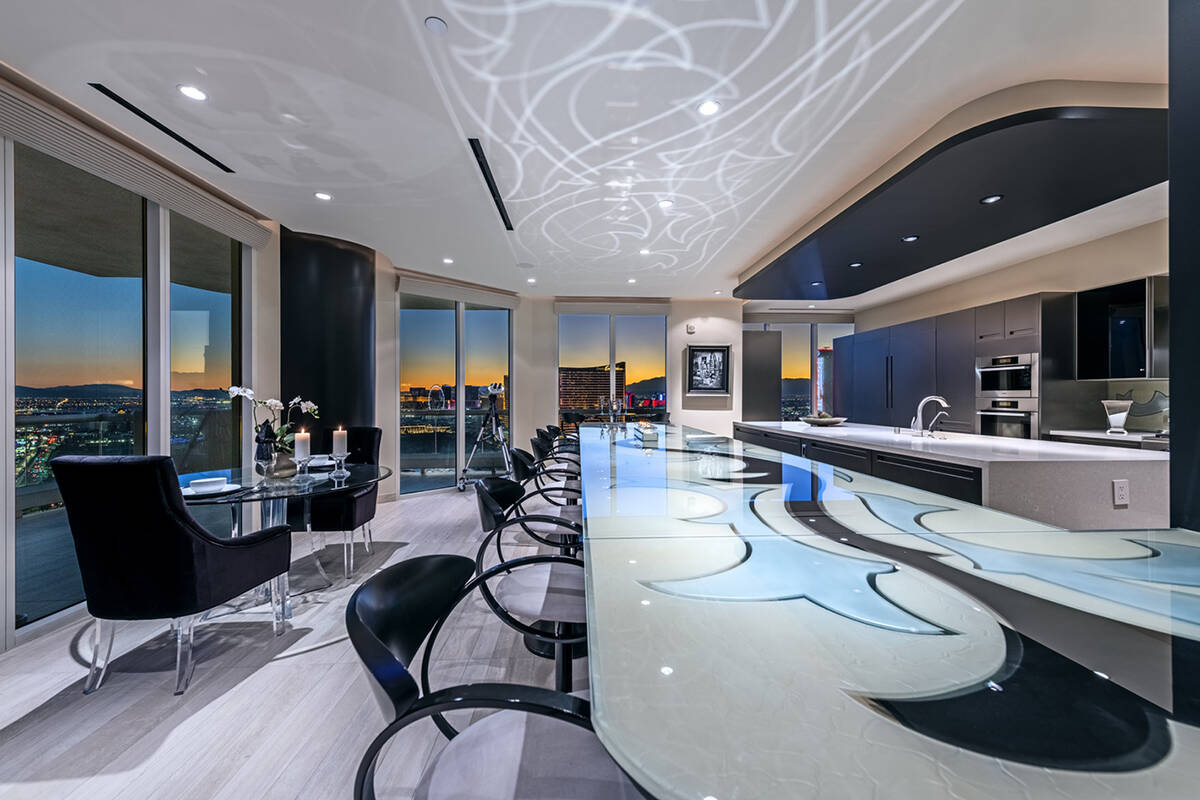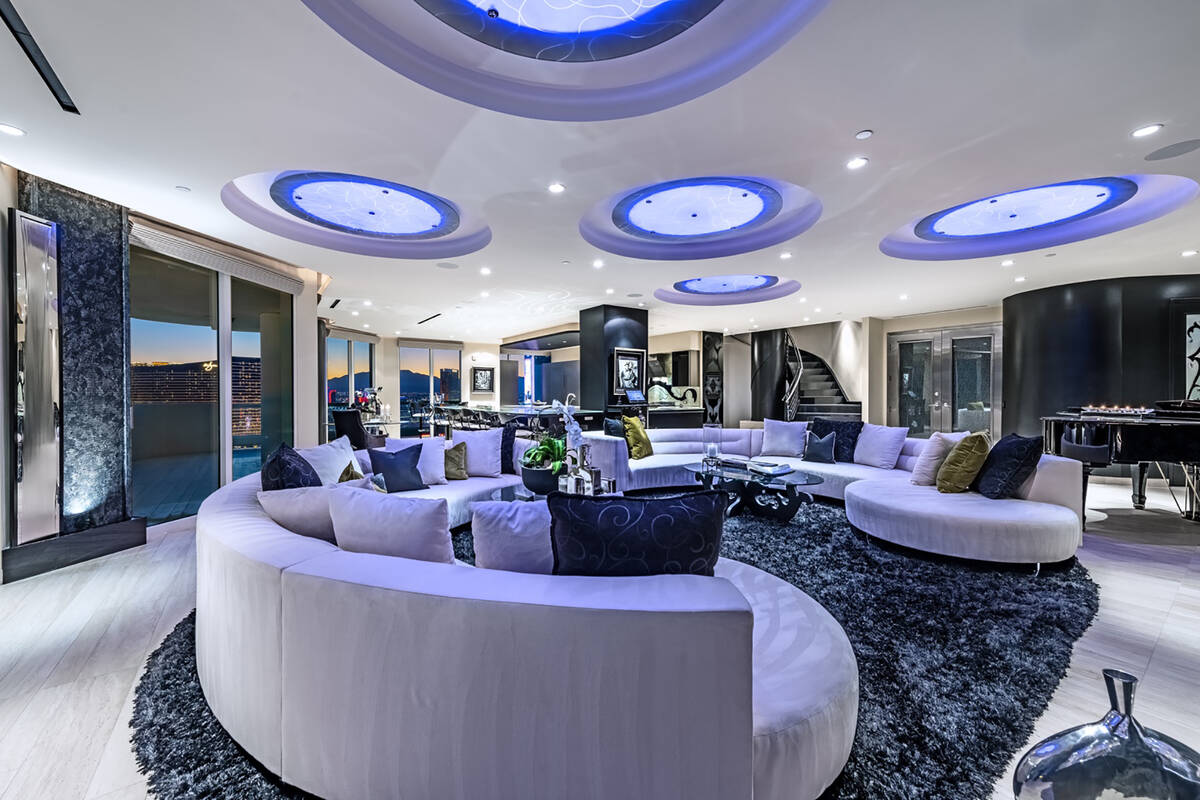 Two $8 million penthouse sales lead the Las Vegas high-rise market through the first four months of 2023, and the city, despite its fewest first quarter sales since 2020, recorded one of its highest prices per square foot in history.
There were 162 sales during the first quarter, which is the fewest sales since there were 150 in 2020. The slowdown in sales during the first three months of the year mirrored the fourth quarter when there were 145 sales, according to Las Vegas research firm Applied Analysis. Going back to first quarters starting in 2018, it had 206 sales; 2019 had 146; 2020 had 150; 2021 had 224; and 2022 had 293.
The bright spot is the price fetched by sellers was $527 per square foot, which surpasses sales per square foot documented since 2018. The $641,568 average sales price is also one of the highest in history, falling short of the $653,787 during the fourth quarter of 2019 when the price per square foot was $452, according to Applied Analysis research.
This trend of higher prices and prices per square foot may not slow down anytime soon. Applied Analysis reports there were 289 high-rise units on the market at the beginning of the second quarter with an average price of $965,957 or $621 per square foot.
The decline in sales was felt among the 21 high-rises that Applied Analysis tracks. There were only seven that had double-digit sales compared to 12 condos during the first quarter of 2022 that had double-digit sales.
Condo-hotel MGM Signature led the way with 38 sales, followed by another condo-hotel at Trump Las Vegas with 16. There were 13 at Panorama Towers, 12 at Turnberry Place, 11 at condo-hotel Palms Place and 10 at Turnberry Towers.
The average sales price at MGM Signature was $372,750, down from $386,609 a year ago. It was $293,688 at Trump Las Vegas compared to $360,367 in the first quarter of 2022.
Turnberry Place had an average sales price of $1.73 million or $567 per square foot.
Among the other luxury towers, One Queensridge Place had three sales averaging $2.85 million and $726 per square foot.
The Waldorf Astoria had eight sales with an average price of $2.13 million or $1,222 per square foot.
Park Towers had one sale at $2.04 million or $580 per square foot.
Top two condo sales of 2023
One of the $8 million sales was at Turnberry Place in February with Realtor Jena McIntosh of Award Realty representing the buyer and seller.
The two-story penthouse on the 37th and 38th floor measures 6,401 square feet and has views of both the Strip and downtown. It has four bedrooms, an office, six baths, theater area, two kitchens and multiple entertaining areas. The penthouse has its own lap pool and Jacuzzi on the rooftop deck where there's a fire pit and barbecue area. The penthouse has Italian limestone flooring and waterfall features.
The other $8 million unit was located on the 42nd floor at the Waldorf Astoria and was sold off market in April without being listed. Ivan Sher with IS Luxury represented the seller while Brian Nugent with IS Luxury represented the buyer. The condo measures 3,922 square feet with three bedrooms.
"My belief is people are paying more for higher-end units and more of the upper end is selling," Sher said. "Instead of the lower end selling at a deal and more of it, you're seeing more fine-finished units selling than before."
McIntosh, who is the original sales person at Turnberry for more than 20 years, said limited inventory and strong demand at the upper end has boosted the price per square foot. Most days they only have 25 units on the market out of 816 units and when units are renovated that boosts the price per square foot, she said.
"You have people who have spent the time and money rebuilding the baths and kitchens out again after they've been dated for 20 years, and those are the units that command a lot more," McIntosh said.
Other sales
The No. 3 sale in 2023 was for $5.45 million at One Queensridge Place in January. The penthouse on the 16th floor has four bedrooms, 5½ baths and a garage with enough space for five cars. It measures 6,400 square feet and has an office, theater and a dining room.
Anthony Spiegel with IS Luxury was the listing agent while Doug Thompson of Urban Nest Realty was the buyer's agent.
The No. 4 sale was in March for $4.99 million for a 43rd floor penthouse at the Waldorf Astoria. The two-bedroom unit measures 2,736 square feet.
Frank Napoli with Berkshire Hathaway Home Services was the seller's agent while Sher was the buyer's agent.
Framed windows span the length of the penthouse to provide views of the city lights and mountains.
"Separated, dual primary suites and multiple access points allow for privacy and flexibility while the spacious great room and large kitchen provide a transitional and comfortable living space to enjoy," Napoli said in his listing.
A large den offers additional space for an office, third bedroom, gym or theater.