Wayne Newton's former ranch expected to sell this week
September 27, 2014 - 9:42 am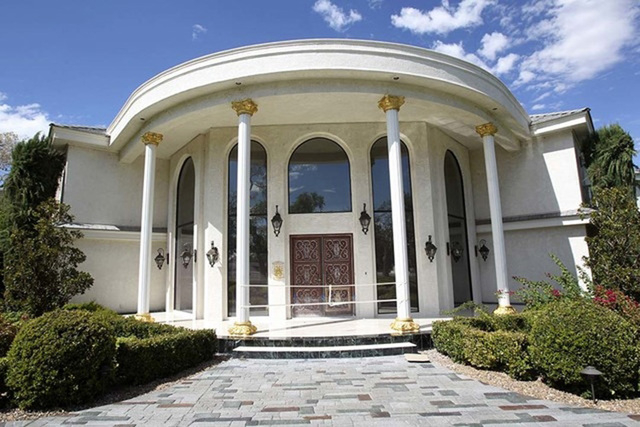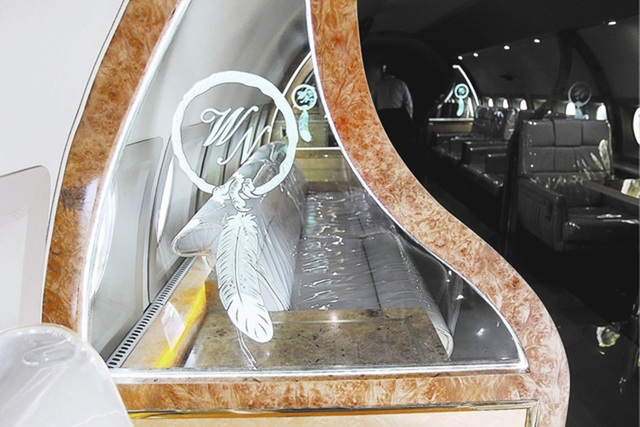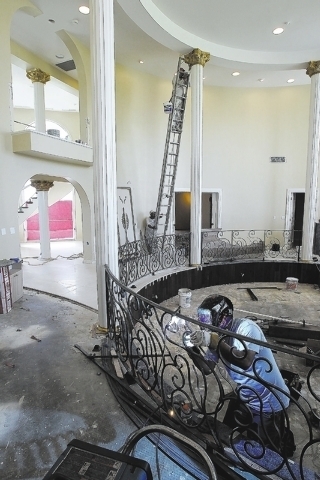 Last weekend more than 1,800 people showed up to see Wayne Newton's former Casa de Shenandoah, now known as Sunset Spring Ranch. It's possibly the last time the public will be able to see the nearly 40-acre ranch on South Pecos and East Sunset roads.
It has been put up for sale after attempts to turn it into a museum fell through last year. It's priced at $30 million, and will probably be purchased in the next week by a homebuilder who could erect nearly 80 houses on the property, according to John Munson, asset manager for Texas businessman Lacy Harber and his wife, Dorothy, who own the ranch.
At the event, nearly 1,000 people signed a petition to make the ranch a historical site, Munson said.
Lacy Harber, who has lived on and off in Las Vegas for the past 50 years, lives in Spanish Trails. He said wanted to show the public the ranch he's spent more than $15 million upgrading. He trucked in 1,500 trees from California, sodded the grounds, and refurbished the mansion and the other seven houses.
"It hurts me to see all that torn down," Harber said. "I hate to be the person on watch when Clark County loses one of its most historical landmarks."
He said he spends about $100,000 a month to maintain the lush grounds, and needs a way to generate revenue to support the project.
"Everybody wants to keep it. Nobody wants to pay the bills," he said.
Munson said a Clark County special-use permit application to hold weddings, fundraisers and other commercial activities has been on hold for the past year because of neighbors' opposition.
Harber said the Graceland-style museum would have been open only during the day. Also, tour buses would be loaded at a commercial building on Sunset Road, where a replica of a Las Vegas showroom was constructed.
The ranch has hosted several private events in the past year, including a May Opportunity Village fundraiser, where the Harbers donated $10 million to the Las Vegas charity. Also, a member of the military was granted use of the grounds to hold his wedding last weekend.
"No one has ever complained about the noise," Harber said. He added that some of the trees are 30 feet high and the wall is 8 to 10 feet high.
He points out the property's main gate is facing Sunset Road, which is a commercial street. He added that noisy jets flying overhead to McCarran International Airport was a turn-off to wealthy private owners who looked at the property.
Still, with no way to generate revenue to operate the ranch, Harber doesn't see that he has much choice but to sell it to developers. He said he would give a private owner a bigger price break than a developer to keep the ranch intact.
"That's how much I want to see it stay," he said.
Calling Newton "one of the kindest people I have ever met," he said there is no hard feelings against the Newtons or the neighbors. "It just didn't work out."
Harber still holds out hope the ranch can be saved if the county grants it a special-use permit for commercial activity. He has even set up an email savetheranchlv@gmail.com to gain support from the community.
Meanwhile, four horses and a flock of peacocks roam the grounds awaiting the fate of their home.