Henderson jailers get millions in overtime but still make critical mistakes
Updated September 24, 2023 - 11:14 am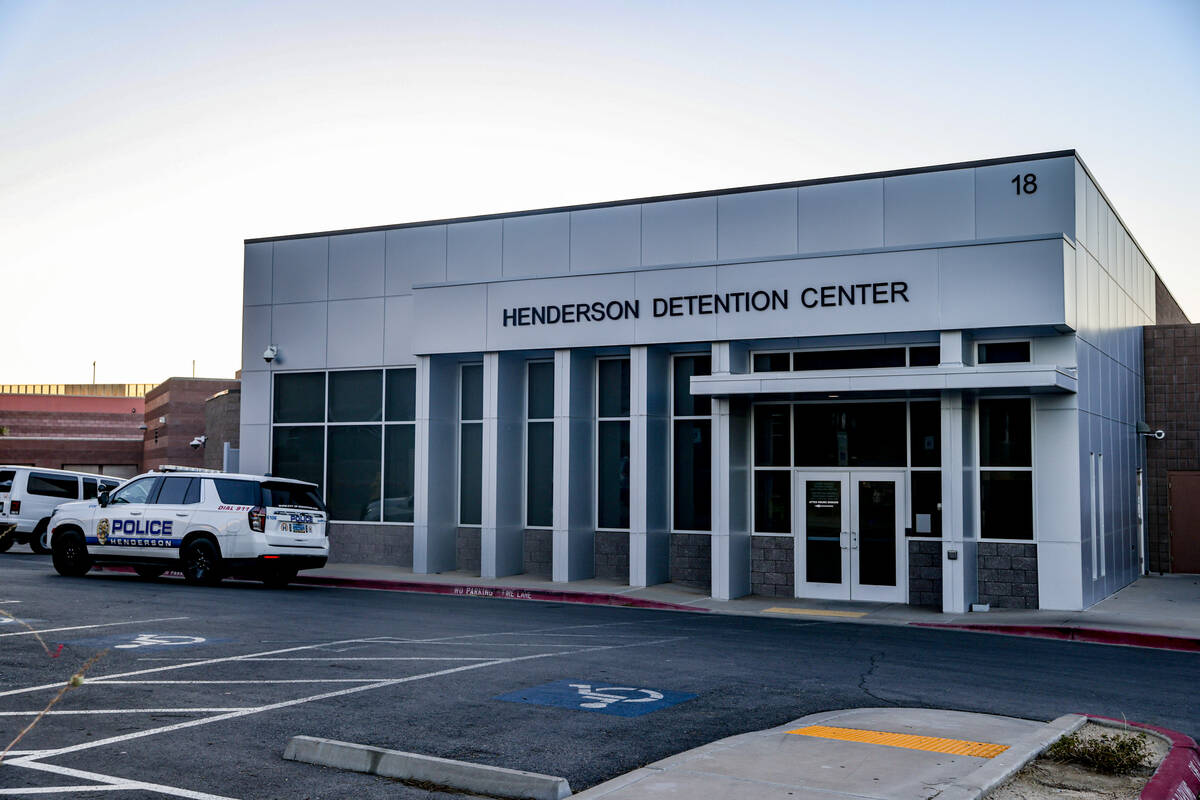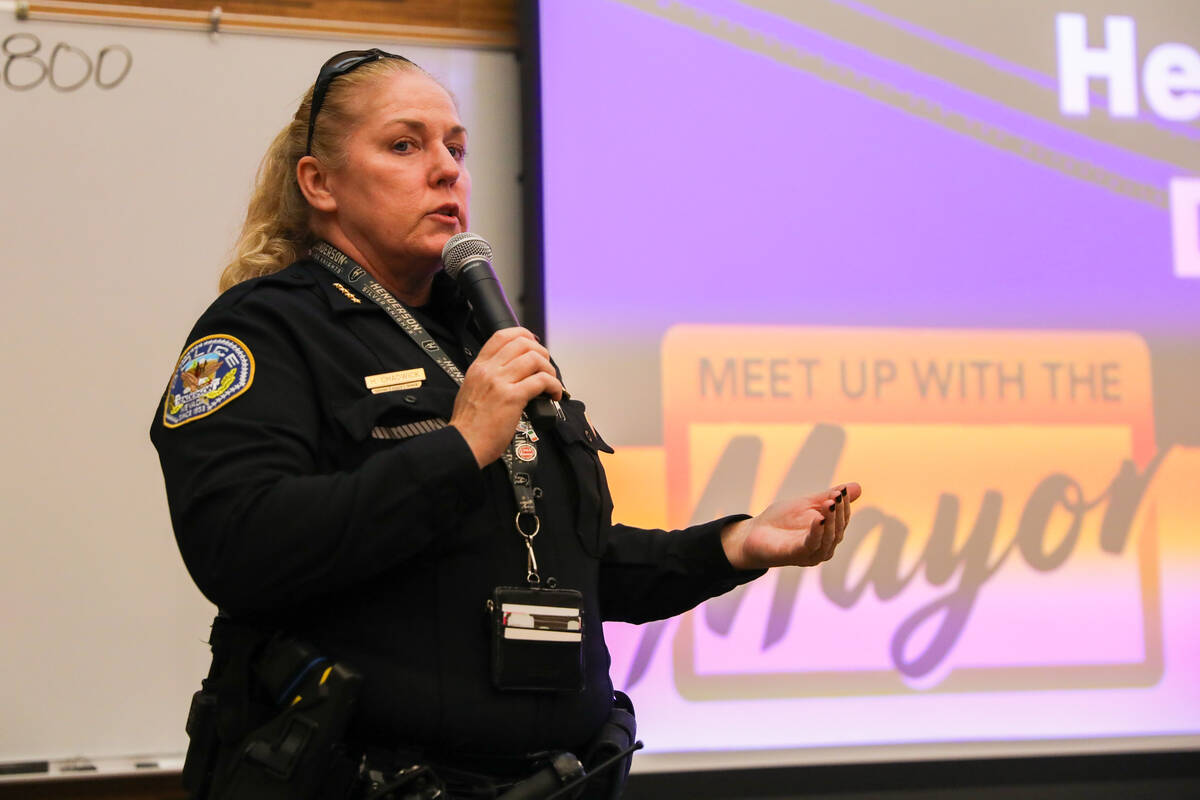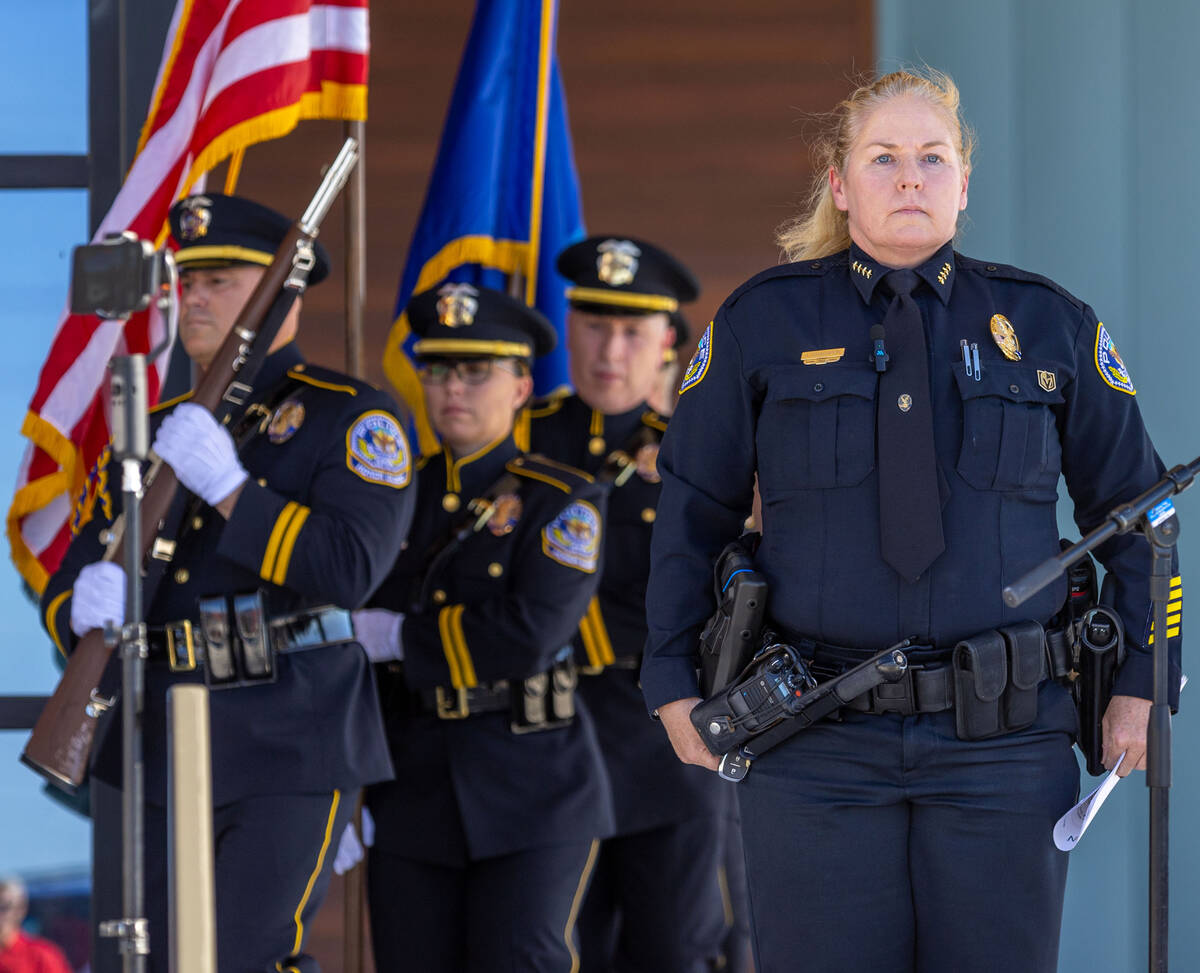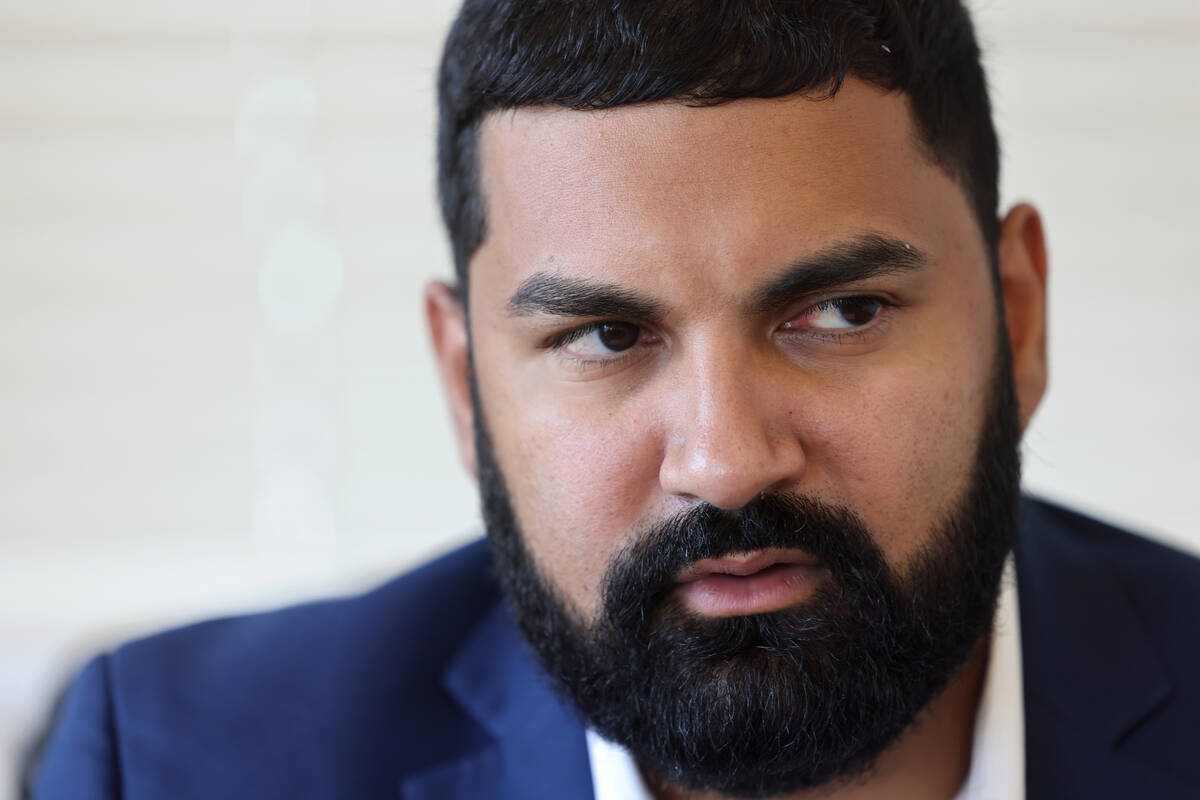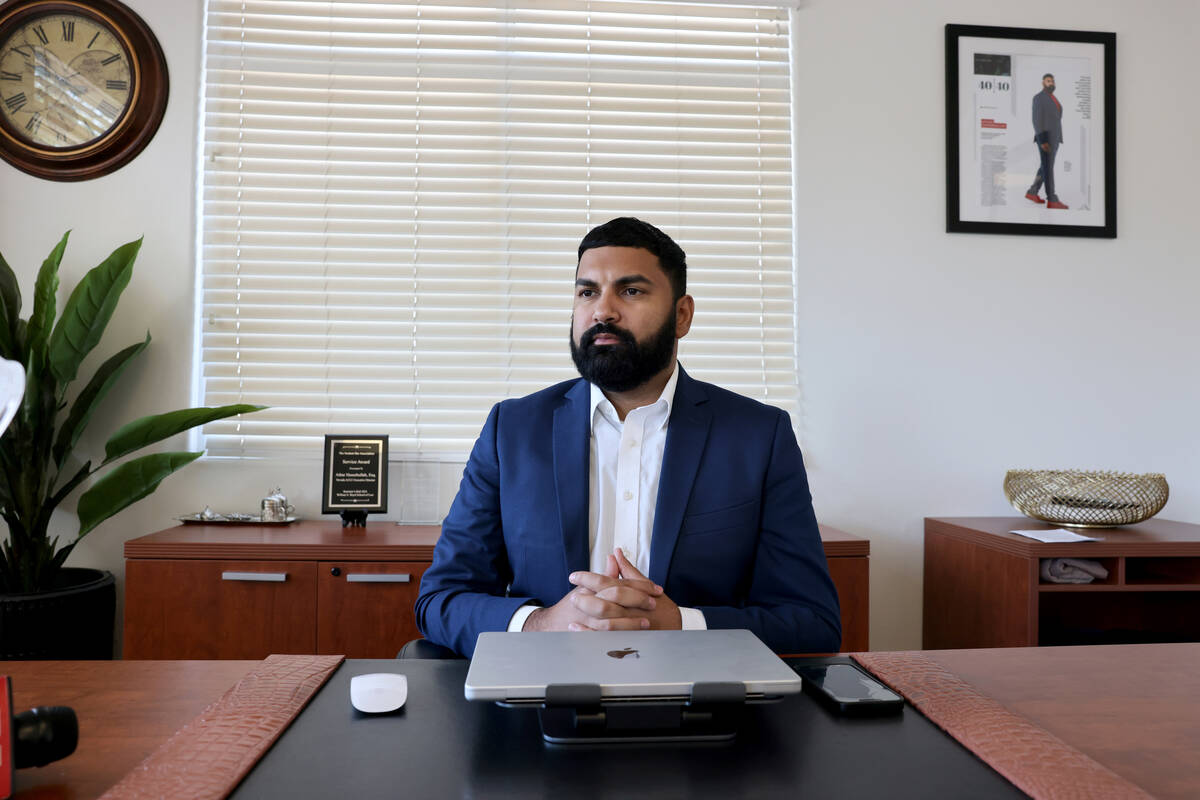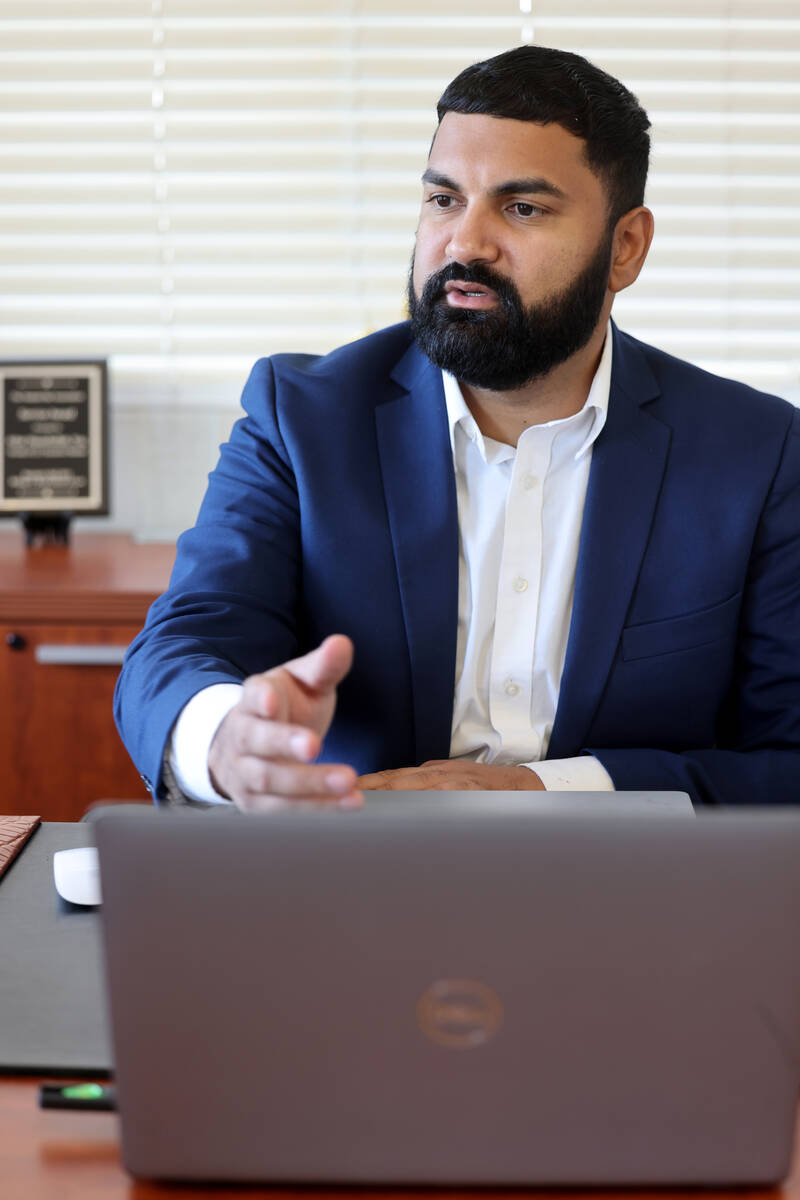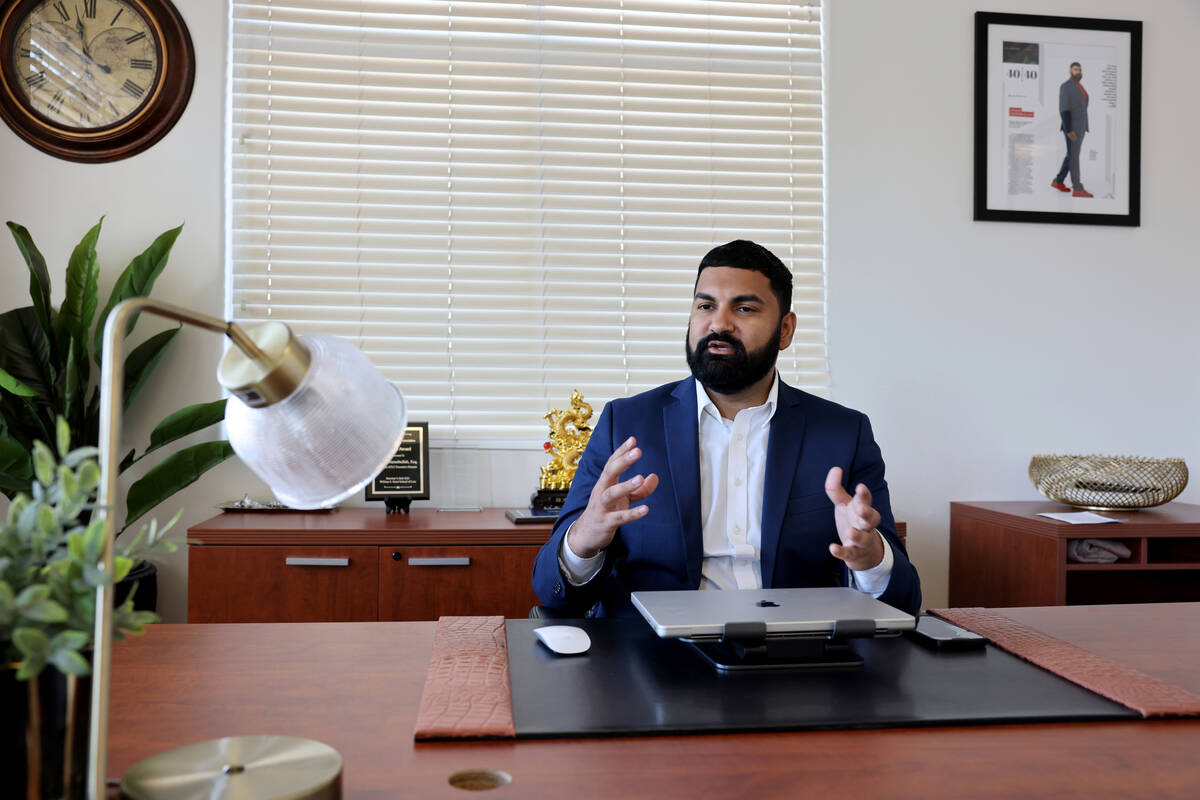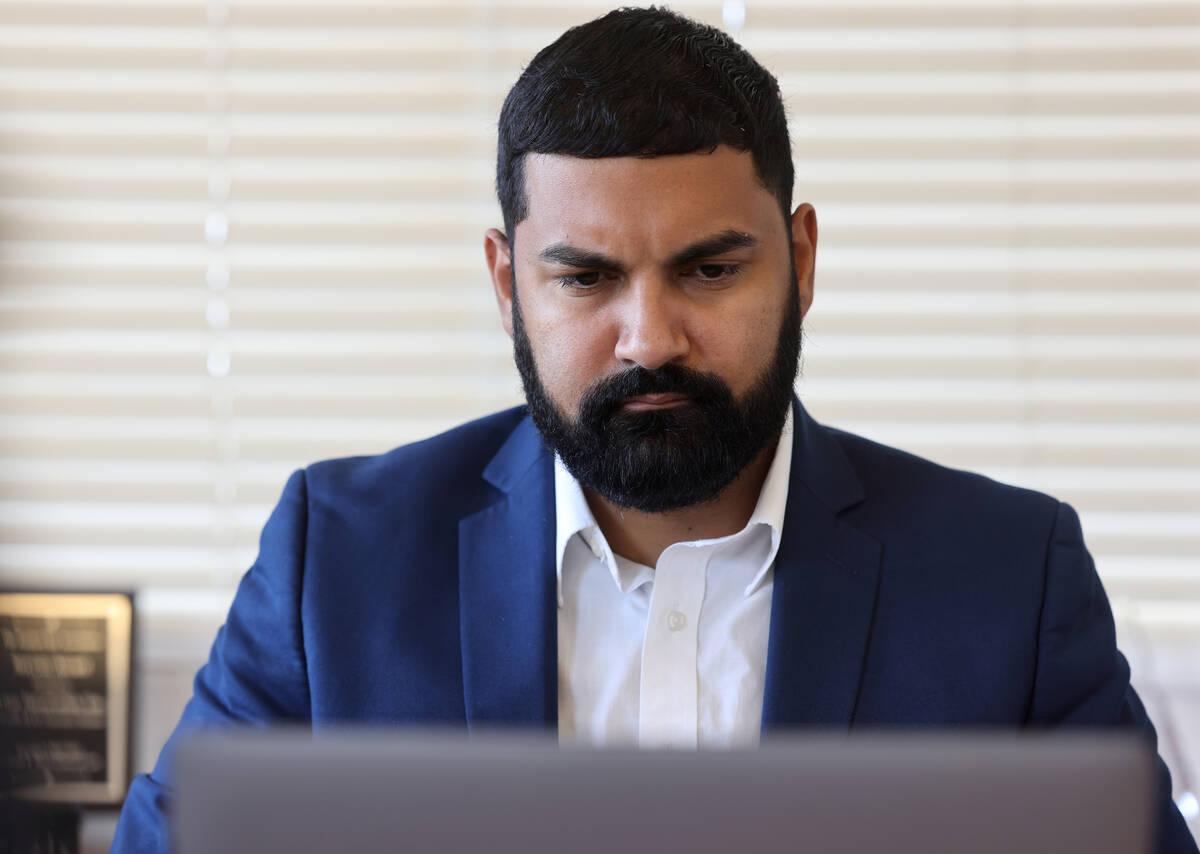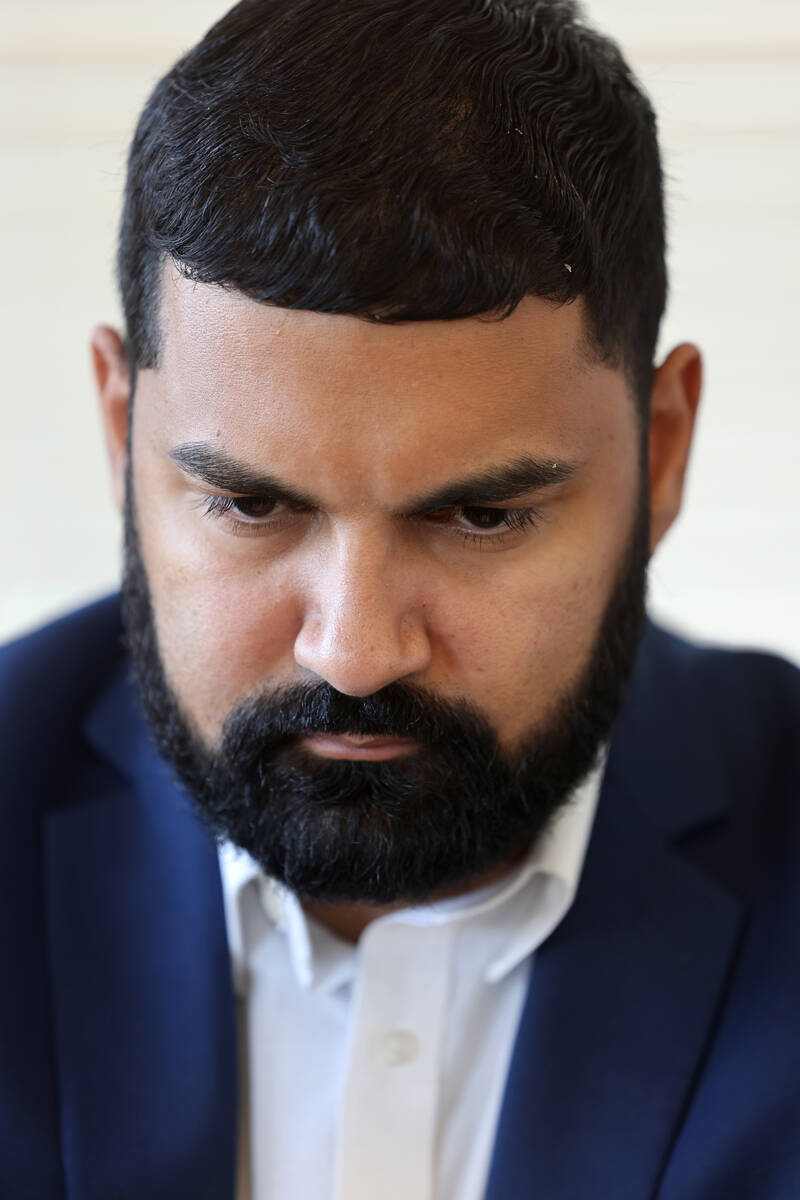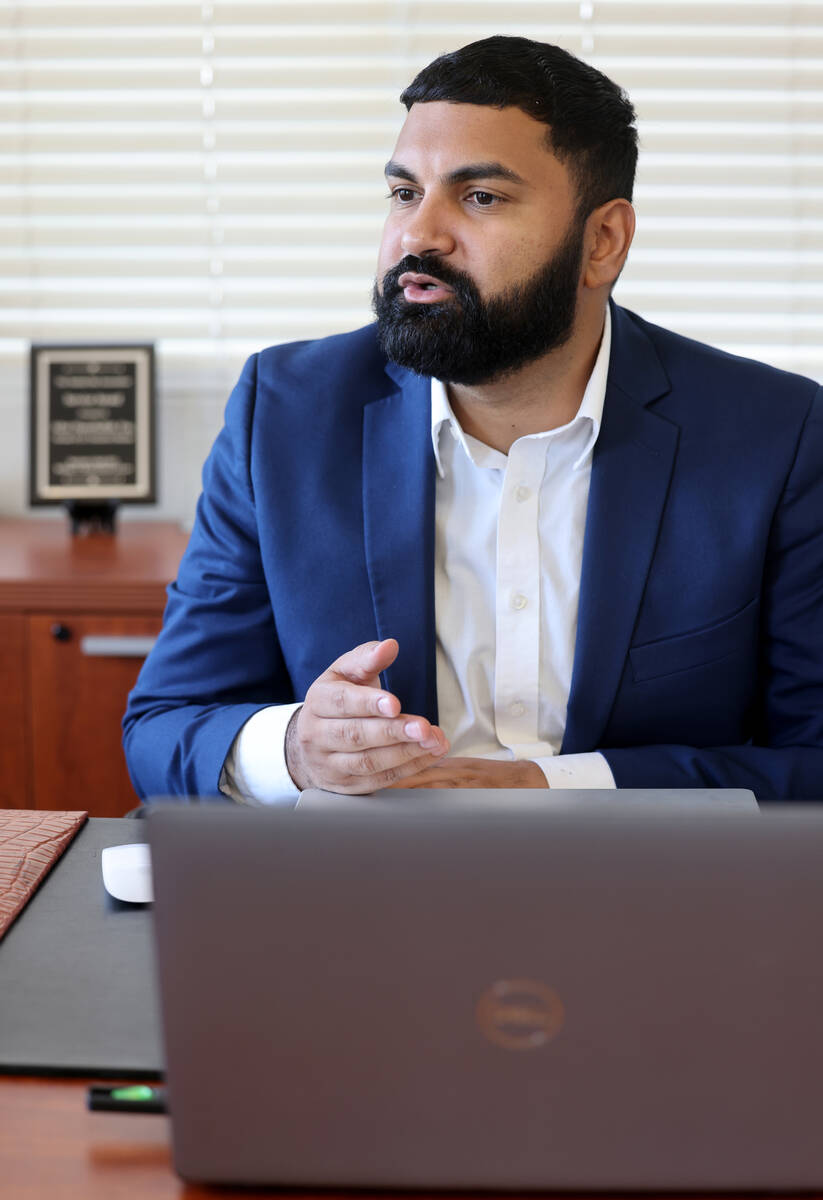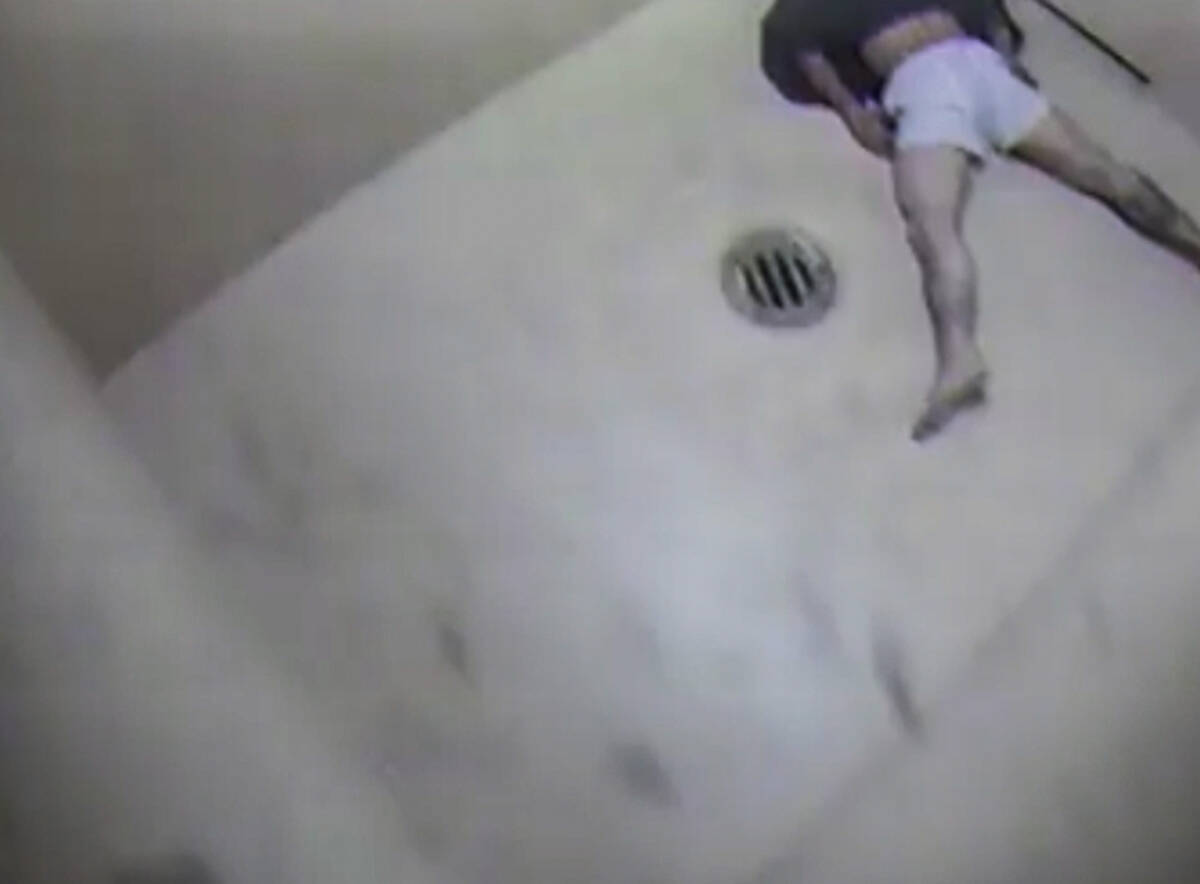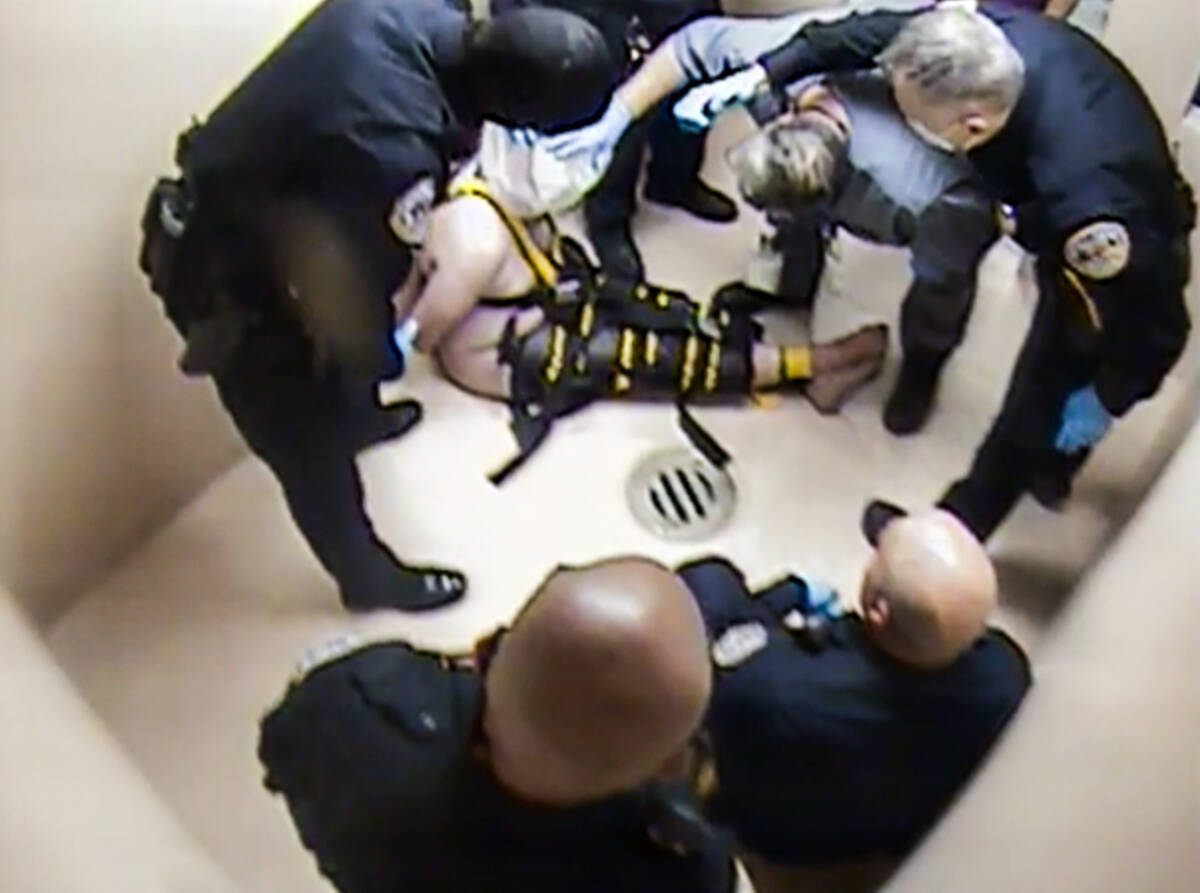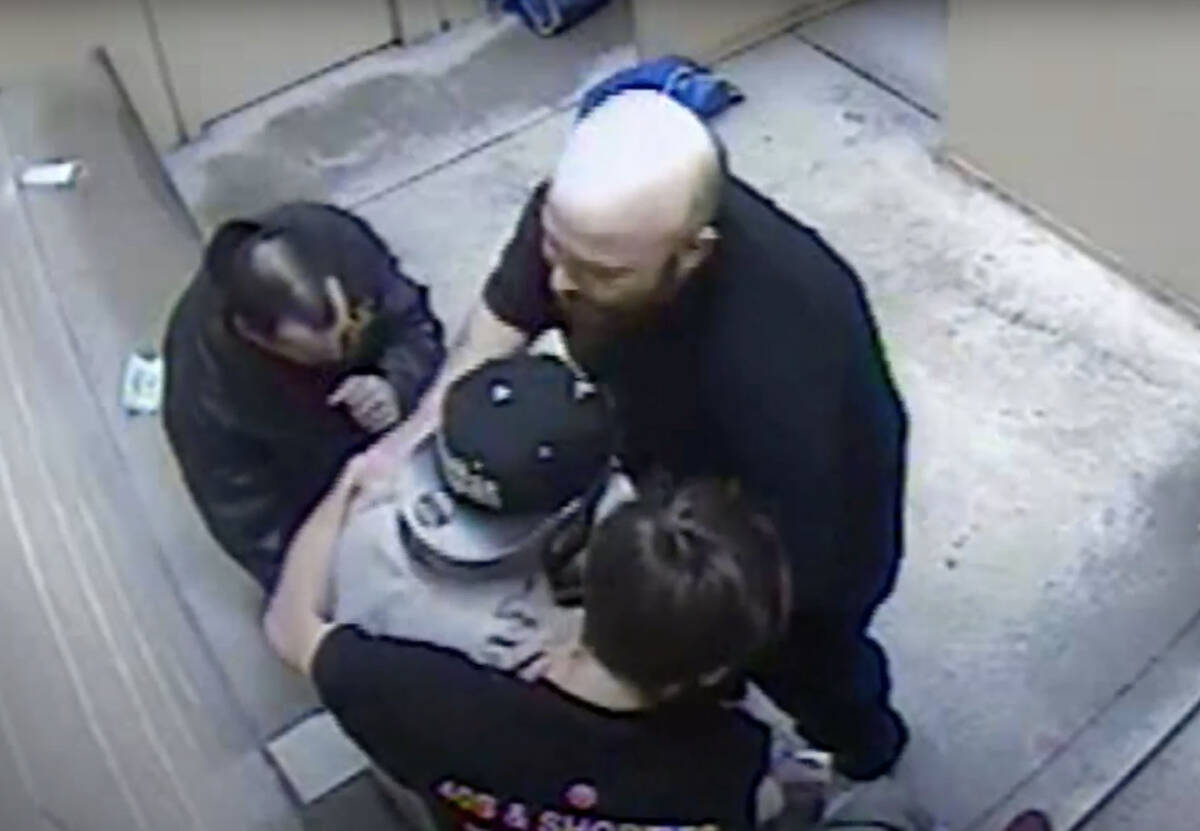 Henderson residents paid nearly $5 million in overtime to run the city's understaffed jail during the past three years, a Las Vegas Review-Journal investigation found, but the city has yet to fix the problem or reveal it to taxpayers.
And from 2017 to 2022, corrections officers worked 72,000 extra hours. That was enough to fund an additional dozen full-time positions at the jail, according to a city report obtained exclusively by the newspaper.
At times, officers have eschewed mandatory rest periods between shifts, which are violations of their union contract that could expose the city to costly lawsuits, according to one top union official.
"If you are doing this, PLEASE stop," Henderson Police Officers Association president Shawn Thibeault emailed his members in July. "I understand the need to work and provide for our families, but we have to be more conscious and consider the responsibilities of our profession, and the risks associated with the lack of required rest times."
Overtime at the jail has surged in recent years, even as the facility averages less than half the inmates it did a decade ago. The sharp decline is due to the city housing fewer immigration detainees for federal authorities, according to the report written by the Matrix Consulting Group.
"In effect, excessive overtime in the Corrections Division is problematic," wrote the Matrix firm, which received nearly $100,000 to analyze jail operations.
Overtime is necessary to staff even a skeleton crew at the jail, which has had a perennial issue with recruiting staff, a trend seen across the country, according to two elected officials.
"This is a national issue that has hit us in Henderson," Councilwoman Carrie Cox said.
Councilman Jim Seebock, who recently retired as assistant sheriff of the Metropolitan Police Department, echoed that sentiment: "I don't think any police department in the state is fully staffed to where it needs to be."
Most city leaders refused to speak with the Review-Journal about the issue, including Henderson City Manager Richard Derrick and police Chief Hollie Chadwick. Councilmen Dan Stewart and Dan Shaw would not speak in detail on the matter.
In a written statement, city spokeswoman Madeleine Skains said Henderson is addressing the consultant's recommendations. Chadwick is working with other city and police leaders to implement changes "as expeditiously as possible," the police department wrote in an unsigned statement. Mayor Michelle Romero wrote that she has "complete faith" in Chadwick's leadership.
Overworked officers expose city to risk
The city is currently training one new corrections officer, and three more will enter the academy this month, according to the department. The Matrix report says it needs to hire 18.
"We don't have people, and there's only so much time to be able to correct this," Thibeault, the union president, said in an interview. "The jail's numbers, as far as staffing, are low. Those guys are up and working their tails off."
In the meantime, policing experts fear the city's reliance on overtime could reap catastrophe. Managing a jail is a stressful and risky job, and overworked officers are more prone to making mistakes, said Hayden Smith, a professor of criminology and criminal justice at the University of South Carolina.
On dozens of occasions in recent years, corrections officers and sergeants have worked two weeks or longer without a day off, the Review-Journal found.
In 2019, officer Trevor Burns was on duty from Sept. 13 through 25, working between 12 and 16 hours each day, and then an additional six hours on Sept. 26. After a one-day break, he returned to work for another seven days straight. He could not be reached for comment.
In a normal pay period, officers alternate between three- and four-day weeks but often are compelled to work mandatory overtime.
The Matrix report cautioned that excessive overtime increases the risk of accidents and injuries on the job.
Mistakes have happened: Surveillance footage and internal reports obtained by the Review-Journal show that officers have sometimes failed to heed department policies while guarding inmates at the Henderson Detention Center. They include failing to search inmates properly for drugs; not providing aid quickly enough when inmates overdosed; and violating use-of-force policies.
"You may be physically present, but you're not emotionally present. You're completely burnt out," Smith said of those who work excessive hours at a jail. "You have to start to wonder how effective that workforce will be in terms of supervising, responding to safety, responding to violence and performing their basic duties."
Costing taxpayers now, later
Officers have a lucrative incentive to pick up as many shifts as possible.
Those who return to work with less than 12 hours of notice receive double their regular salary. Unlike most overtime, many of these "callback" hours count toward pension from the state retirement system, potentially increasing the costs to taxpayers for decades to come.
The HPD has spent more than $5 million on callback pay to corrections and patrol officers since 2017, including their supervisors.
Records show corrections officer Alex Rozum worked more than 1,000 hours of overtime each year during the same time frame.
He earned almost $260,000 in callback pay between 2020 and 2022. If he stays on the force long enough to maximize his pension, those figures indicate his retirement pay would almost double his current base salary, said Geoffrey Lawrence, research director at the Nevada Policy Research Institute.
Rozum declined to comment about his work schedule or pay.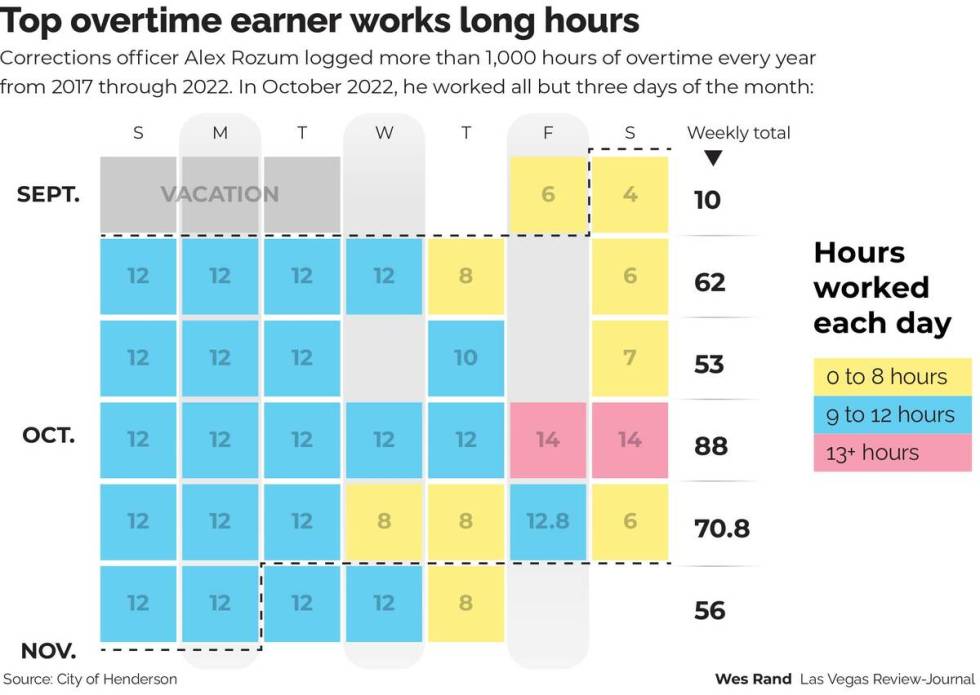 The state pension system is already underfunded by billions of dollars, and increasing callback pay continues to strain the system, according to Lawrence.
"Eventually it drowns the state's and city's ability to finance ongoing operations because they have to pay more and more each year to the pension system to keep it solvent," he said.
The city is trying to remedy the overtime issue by holding overlapping academies and recruiting from surrounding states. The department has asked to hire for several more positions, including an already-approved corrections training sergeant, and officials are discussing changes to staff schedules, according to a Henderson police statement.
The Matrix consulting report advised the city to limit how much overtime corrections officers can work. Minimal staffing levels at the jail are lowering employee morale and undermining security, the document states.
Elected officials defended the department.
"This is being made into something it's not," Cox said. "It's not that the city is trying to waste taxpayer money."
Matrix listed a contribution to the overtime problem: Employee leave usage has increased significantly, and the number of "light duty" hours, which are logged when officers can't perform core, more physically demanding duties because of an injury or illness, has quadrupled since 2017, raising questions about potential abuse.
Dangerous situations at the jail
Internal investigations into critical events at the jail underscore the need for officers to be well rested and alert during their shifts, experts say.
"The direct correlation is the impact of safety to prisons," Smith said.
One corrections officer fell asleep on duty four times in recent years, internal affairs records show. The officer, whose name is redacted, was suspended.
In November 2020, officer Johnathan Mitchell punched inmate Ricky J. Anderson Jr. seven times in the face and head, drawing blood, records show. Anderson, who is now 25, claimed the attack was unprovoked and sued the city, which settled the case for $47,000 earlier this year.
Anderson was jailed for leaving the scene of an accident and having an open alcohol container in the car, according to court records. He and his attorney did not respond to multiple requests for comment.
Mitchell had worked 19 of the 30 days prior to that shift, payroll records show. Mitchell, who did not return a request for comment, was placed on paid administrative leave for about six weeks after the incident, records show.
None of the records obtained by the Review-Journal state that excessive overtime or lack of rest contributed to events investigated at the jail, and experts say it is impossible to directly connect a specific incident to long hours with little rest.
"It's very speculative in nature," said Frank Zerunyan, a professor at the University of Southern California's School of Public Policy. "It's going to be very hard to prove that the lack of that eight-hour rest contributed to something."
Overdoses and drugs in jail
American Civil Liberties Union of Nevada Executive Director Athar Haseebullah said the city has a legal obligation to provide safe accommodations.
"There's a duty of care that's involved, and they're not fulfilling it," he said.
In March 2021 and April 2022, inmates overdosed from drugs brought into the facility, according to records and jail videos obtained by the Review-Journal.
One inmate lost consciousness in a holding cell for a half-hour before other inmates called for help. Another, facedown on his stomach, suffered periodic seizures but officers didn't call for assistance for 20 minutes. Both inmates survived, but officers failed to properly search for the drugs and walked by the cells during the medical emergencies, records show.
Documents obtained by the Review-Journal revealed two memorandums detailing concerns about the events at the jail. Neither author would comment for this article, referring questions to the department's communications unit. The public information officer, whose name was not on the email, did not provide additional details.
In July 2022, Raymond Wilkins, then an investigator with the department's critical incident review unit, wrote after one of the overdoses that "the inmate was having an active seizure during one of the cell checks and the officer conducting the cell check took no action."
The memo does not identify the officer but said one called for help after the fourth cell check.
In June 2021, officers strip-searched a man under suicide watch, wrapped him in a restraint device and left him alone in a cell with a nylon mask meant to prevent him from spitting on officers, according to the records obtained by the Review-Journal.
Haseebullah, who viewed the video at the newspaper's request, called images of the inmate in the spit mask "jarring."
"At a minimum here, it appears to be cruel and unusual punishment," he said.
The use of the spit mask was not included in the use-of-force report, and no documentation or video evidence exists of when the mask was removed — both "potential policy violations" flagged by Lt. Matthew Murnane in a February 2022 memo. Policy states the mask should be removed as soon as possible after the incident but only when safe to do so, according to the document.
Murnane requested internal affairs open an investigation into the event, which was not forwarded to investigators for several months, the memo states. Because of the delay, key portions of the video were automatically purged.
Despite the issues, the incident was reviewed by everyone in the chain of command, including Henderson Detention Center Capt. Maria Bellow, who determined it was not a policy violation. Bellow declined to comment for this story.
Two of the officers involved were working their sixth and seventh day in a row, having respectively worked 22 and 17 days of the prior 30 days, according to the Review-Journal data analysis.
Three people were investigated by internal affairs over the incident, city records show. One corrections officer and a lieutenant were found to not have appropriately documented the use of force and received training.
The disciplined employees were not identified.
Contact Briana Erickson at berickson@reviewjournal.com or 702-387-5244. Follow @ByBrianaE on X. Erickson is a member of the Review-Journal's investigative team, focusing on reporting that holds leaders and agencies accountable and exposes wrongdoing. Review-Journal data editor Michael Scott Davidson contributed to this report.