Adjustable beds create comfortable sleep positions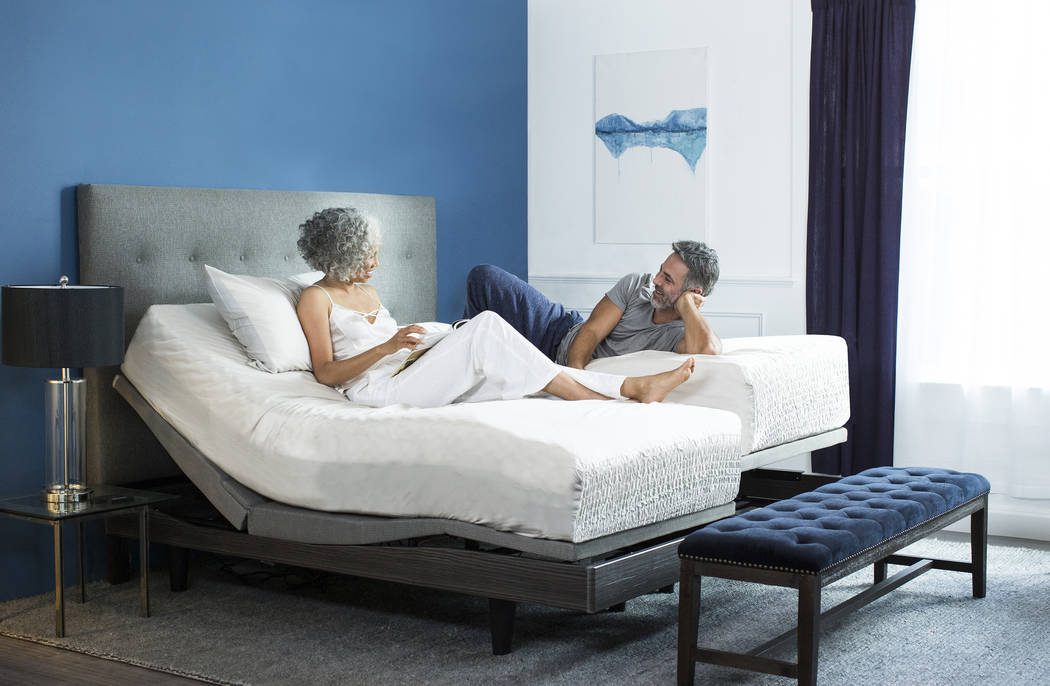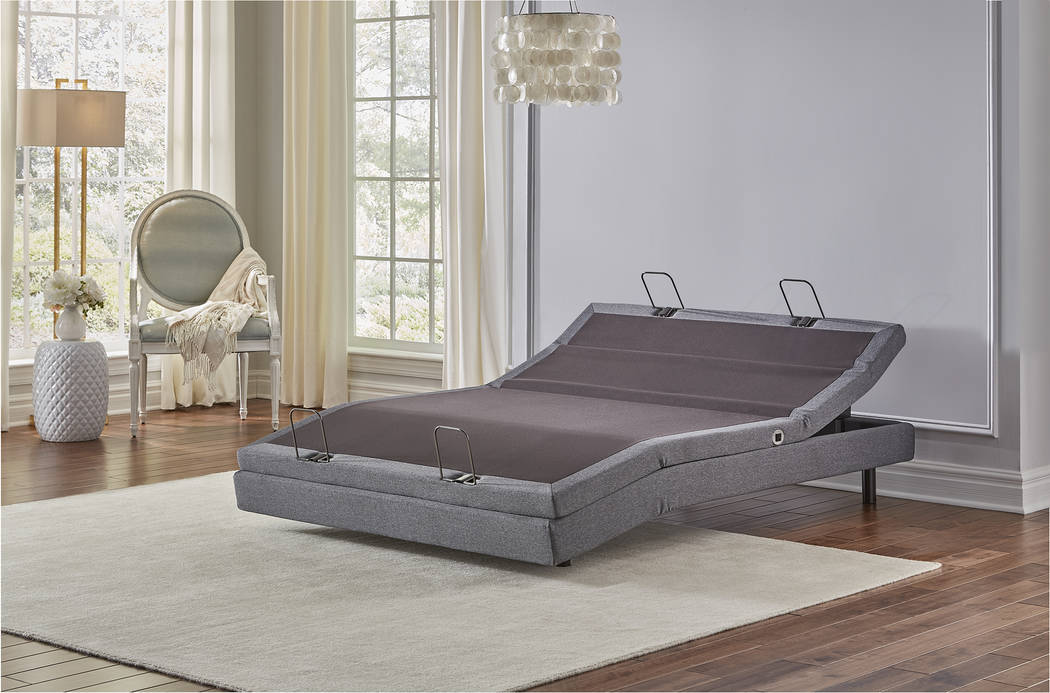 In Shakespeare's "Macbeth," sleep is referred to as "chief nourisher in life's feast," and in "Henry IV," Shakespeare called it "nature's soft nurse."
Sleep, which takes up about a third of our life and helps the mind and body recover from busy and stressful days, was on the minds of many attending the Winter 2018 Las Vegas Market, held Jan. 28 through Feb. 1. Whether it involves beds, mattresses, pillows or sheets, today's newest sleep innovations are designed to provide a healthy night of uninterrupted sleep.
One of the fastest-growing products in the sleep space is the adjustable or power bed. In 2014, 3.1 percent of consumers shopped for adjustable bases; in 2016, that number more than tripled to 10 percent. In 2014, 1.8 percent purchased adjustable bases; in 2016, that figure rocketed to 6.1 percent.
Previously associated with hospitals, adjustable bed bases now offer a range of benefits that appeal to baby boomers, health enthusiasts and even millennials.
"When I first started selling adjustable beds, the average age of the person buying one was 55 to 75," said Phil Sherman, managing partner, Customatic Adjustable Bedz, a leading adjustable bed base manufacturer. "Now it's 35 to 55, and the number continues to drop because of the many innovations and styles that have been added.
A health-related bed in the old days meant a hospital room. Today it means health and motion in the bedroom."
Adjustable beds look like a traditional mattress, but at night they develop a unique personality. It can elevate the head or feet, depending on what type of position is best for the person's body. According to Lisa Tan, chief marketing officer for adjustable bed maker Reverie, many are benefiting from this new trend in sleep.
"The bed creates comfortable positions for watching television, sleeping, resting or recovering from injuries or operations," she explained. "A recent study conducted at Michigan State University found that participants who used the Reverie 3D Wave massage technology for 30 minutes prior to falling asleep woke with a 20 percent higher elevated mood than the control group who did not. It just proves once again that people who sleep better live better."
Adjustable beds have gained a greater following over the past 10 years, although consumers are not as familiar with them as they are with the basic mattress and box spring.
Gui Peres, director of global sales for Ergomotion, another adjustable bed manufacturer, said it's important for consumers to understand that adjustable beds are becoming a reality outside hospitals.
"The first power beds revolutionized health care due to their ability to elevate the patient into specific positions that would promote healing through increased circulation and oxygen after surgeries," he said. "The bed was used by people who needed lengthy bed rest, and these early models made sitting up and relaxing in bed easier.
"Now we manufacture these beds with clean, contemporary lines, quiet motors and hidden mechanics that provide therapeutic benefits for stress, circulation, swelling, breathing, snoring, acid reflux and muscle and joint pain. Pregnant women really enjoy the bed."
An adjustable bed base is usually sold separately from the mattress and can include features such as massage, night lights, Bluetooth connectibility and remote control. Memory foam is the most popular mattress for power beds as it is designed to provide maximum comfort and stability and align to the contours of the body. It also eases the contact with pressure points on the body.
"Technology and sleep are becoming more and more intertwined," Sherman said. "We are always looking to provide a better sleep experience, and the high-tech functions available now are just the tip of what we can expect to see."
According to Peres, the bedroom is trending as "command central" as more time is being spent there. It is becoming a comfort zone and the health center for sleep and wellness.
"We already know that millennials do everything on their phones or tablets and prefer to do it in bed," he said. "So why lie flat? The bed is more user-friendly and comes with items to make it adaptable to a new type of lifestyle.
"Everyday life, such as home entertainment, family time and even work, are occurring in the bedroom. It has become the new sanctuary of the home."
Reverie's Tan has heard from customers who say they can no longer travel because they don't want to be away from their adjustable beds.
"They say their entire sleep regimen has changed and that a good night's sleep is truly impacting them for the first time in many years," she said. "They are now feeling so much better when they wake in the morning."