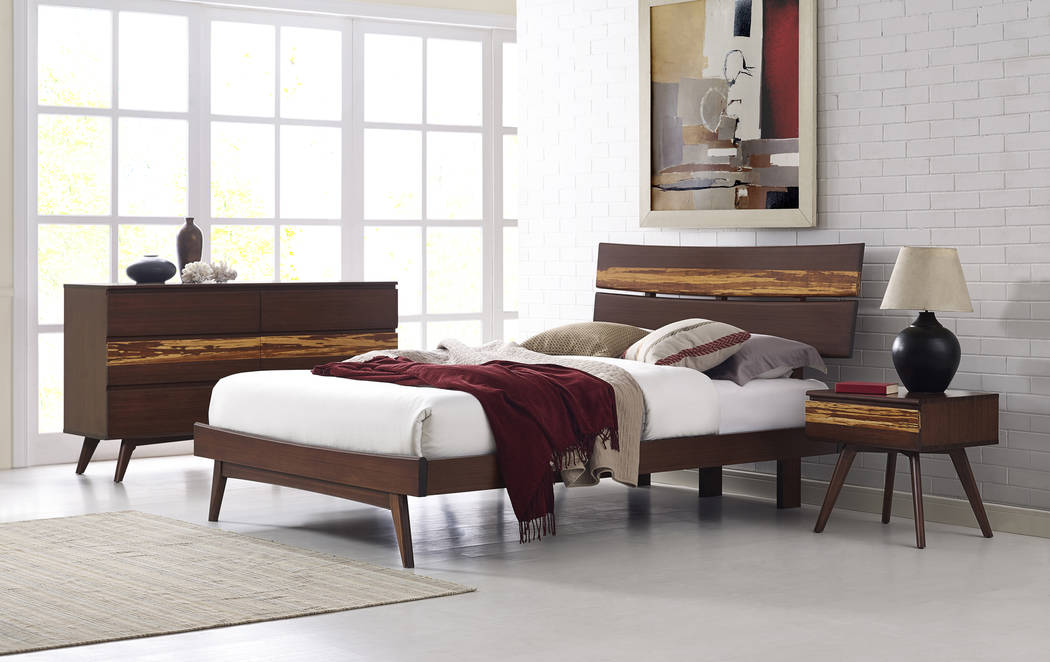 Scientists from around the world are saying that climate change is real and it is here to stay. Global deforestation is having a negative impact on the environment, and it seems that everyone's carbon footprint is growing.
Something needs to be done.
That was one of the messages presented this past summer at Las Vegas Market, the most comprehensive furniture, home decor and gift market in the United States. And one thing that can be done is to purchase home furnishings from companies that belong to the Sustainable Furnishings Council, an association that adheres to finding and promoting healthy furniture.
Susan Inglis is executive director of the Sustainable Furnishings Council, a coalition of manufacturers, retailers, designers and suppliers dedicated to raising awareness and expanding the adoption of environmentally sustainable practices across the home furnishings industry. The organization works with environmental heavyweights such as the Rainforest Alliance, the World Wildlife Fund and the U.S. Green Building Council.
"Consumer concern is driving our industry and other industries as well," Inglis said. "We know this based on research that shows consumers are concerned about sustainability issues. They're driving less, recycling plastic bottles and glass products, adjusting home thermostats and buying an assortment of eco-friendly products.
"Sustainability has become a mandate among the buying public. But somehow, that sustainability has not transferred over to home furnishings. It's growing but needs to get better. We want to capitalize on rising consumer interest by developing more sustainable options so the buying public can find healthy furnishings."
The Sustainable Furnishings Council started in 2007 with 43 members and now has more than 400. Its data show that furniture is the No. 3 user of wood resources globally, with construction being No. 1 and the paper industry No. 2.
According to Inglis, furniture is complex. It is made of many different materials that might be processed using harmful chemicals, some of which may still be present when the furniture comes home.
Sustainable bamboo is one of the more popular eco-friendly woods for the kitchen or bath. It is naturally antimicrobial, and products include cutting boards, dish racks, soap dishes and toothbrush holders. Renewable acacia wood lends itself to salad bowls and assorted serving pieces. Another popular wood is mango, at one time discarded after a short fruit-bearing life.
"We want to help furnishing companies — be they furniture stores or interior design firms — reduce their environmental footprint while assisting consumers in finding environmentally safe furnishings that they can buy," Inglis said.
"As consumers become more educated, they seek acceptable choices that meet their needs for style, value and eco-responsibility," she continued. "Therefore, our members must have a corporate commitment to sustainability and need to be transparent so they can explain this commitment if asked."
Inglis said local stores that adhere to the council's principles can be found at www.sustainablefurnishings.org. Customers shopping for sustainable furniture will find a variety of styles and price points.
Customers should also look for certification labels such as "certified wood from Forest Stewardship Council," "plantation-grown wood," "recycled wood" or "wood harvested from well-managed forests." And if uncertain, ask the salesperson.
"Furniture is being made around the world, and companies are following a host of eco-friendly and sustainability guidelines," Inglis said. "We recently recognized Fermob, a French manufacturer of outdoor furniture, for its environmental commitment by investing in a zero-waste painting facility."
In spite of ongoing efforts to influence the buying public, Inglis said recycling remains "a problem in our society. We throw things away, but please remember that there is no 'away.' It is still on the planet with us. We need to reuse what we throw away."
Nevada and Sustainable Furnishings Council
It seems Nevada was instrumental in the founding of the Sustainable Furnishings Council. Susan Inglis, SFC executive director, said the organization was created by Gerry Cooklin during a camping trip in Northern Nevada.
According to Inglis, Cooklin has pursued sustainability as a personal passion for years.
His awakening moment occurred while he was camping in the Sierra Nevada.
"Cooklin encountered a magnificent juniper tree at an elevation of over 11,000 feet," she continued."He was humbled and immediately recognized his duty to protect the rainforest, a prime source of wood for his furniture company (South Cone).
"From that point on, he worked to 'green up' his own manufacturing operations and to make a significant difference in his native Peru. He later organized small meetings at the High Point, NorthCarolina, Furniture Market, and that blossomed into the founding meeting of SFC, which is now the largest organization of our kind in residential furnishings."