Experts weigh in on how to personalize a dorm room
August 20, 2016 - 7:05 am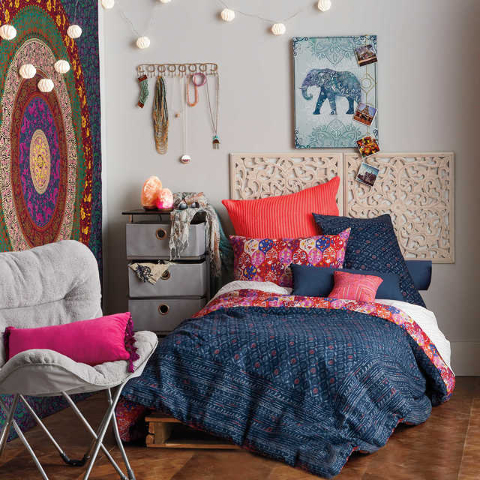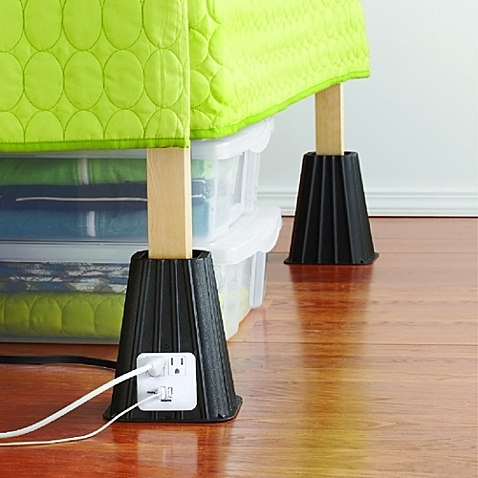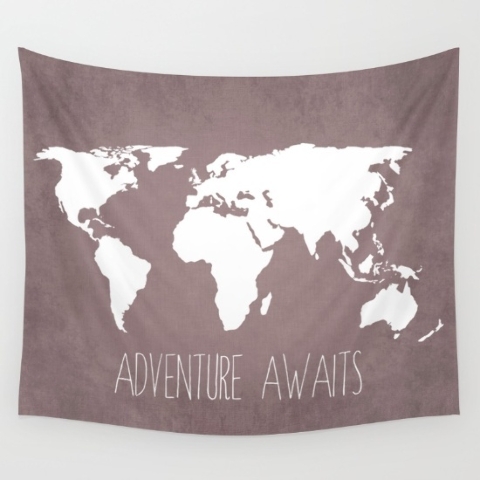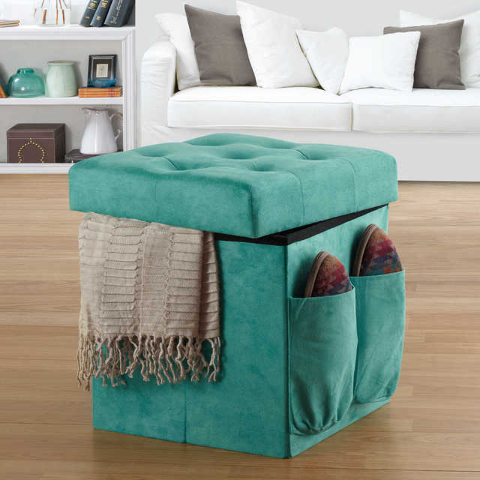 For most college freshmen, moving into the dorms this fall will be their first foray into independent living, but that doesn't mean it comes without rules: no holes in the walls, no paint, no removing furniture, no damage to the room. But don't despair, there's plenty of ways to make the room your own, and make it suit your needs.
"College dorm rooms are notorious for being small, so students need to get creative when it comes to organizing," Leah Drill of Bed Bath &Beyond said. "Luckily, there are some great ways to create more room by using storage and organizational items under the bed, over the door and in the closet."
Storage and shelving
College students come with a lot of stuff — clothes, tech, mementos; but dorm rooms come without a lot of space for all that stuff.
Look for vertical storage bins that easily stack to create a place for everything and boost your bed in the air with bed risers. Now available are bed risers with built-in plugs and USB ports for easy charging stations right at the foot of your bed, eliminating the bulky extension cords and fights for outlets.
"Over-the-door is an easy place to maximize vertical space with a full-length mirror, an extra closet rod or hamper," Drill said. She suggests a shoe organizer that could also be used for toiletries or accessories, such as the Closetware Over-the-Door 24-Pocket Shoe Organizer.
Using a storage trunk or an ottoman as both furniture and storage can maximize your space. The Anthology Sit &Store Folding Ottoman adds a little style too.
"My trunk saved space and acted as a surface for resting things on and decoration; a futon makes it feel more like a space to share rather than a small bedroom," said Hannah Carlton, a junior at Clemson University and an intern at Lisa Escobar Design in Las Vegas.
Closets
Think beyond the standard closet storage (also a necessity) and consider the limited space for clothing — especially if you're moving somewhere with a real winter.
"Using items like the Slim Grips Hangers or Studio 3B Closet Rod Hanging Extension with Fabric Straps allow students to hang more clothing per unit of space," Drill said.
Stackable hangers that allow four garments per hook can multiply closet space and offer organization by grouping items by style, color or pairing outfits. (Pairing outfits will help for those 8 a.m. classes after a long night of … studying).
"Closet space is scarce so hanging closet shelves, shoe organizers and quadruple hangers save you space, and every student needs a coffee maker!" Carlton said.
Style
"A student will likely be walking into a blank canvas so it's important to pick out a distinctive bedding style that will set the tone of the room," Drill said. "It is the biggest and most important décor statement and where students spend the majority of their time studying, eating and, of course, sleeping."
And you might want to consider topping off your bed with a mattress pad and a foam topper. The beds in college dorms are typically well-used and not as comfortable as home.
"Tapestries are a quick way to add a pop of color and pattern," said Austrie Messer, design assistant with Lisa Escobar Design.
Or use the walls to bring in a piece of home with pictures and mementos of family.
"Hanging pictures with clothespins along a banner adds an element of decoration and memories — making it feel like home," company owner Lisa Escobar said.
Escobar also suggests a pegboard headboard wall, which offers a canvas for your own design that can be easily changed with the seasons.
Your own space
And if you just want a little of your own space, Drill has the solution for you.
"Students will likely be sharing a room with one or two other people, so finding privacy can be a challenge. The Privacy Pop Tent (from Bed Bath &Beyond) fits most common bed sizes and is designed to provide a private space to sleep and relax in when living in a multi-occupancy dorm room."
Follow the rules
Make sure you know the ins and outs of your individual school's rules. Each has different restrictions, and you want to start the school year right.
Some ban microwaves, hot plates, toaster ovens, halogen lamps, extension cords, heaters, and candles. Bed Bath &Beyond's website offers tailored lists of what students can and cannot bring to thousands of schools at bedbathandbeyond.com/shopforcollege under Find Your School's Info.
The essentials
If Escobar had to decorate your room with just five items? She'd buy:
"A Himalayan salt lamp that doubles as a lighting feature and comes with endless health benefits, dry erase wallpaper so that my wall art is forever changing or I can use it to study for big exams, reversible duvet cover, sheepskin rug to add some glam and, lastly, a really cool vase for fresh flowers."