December 6, 2008 - 10:00 pm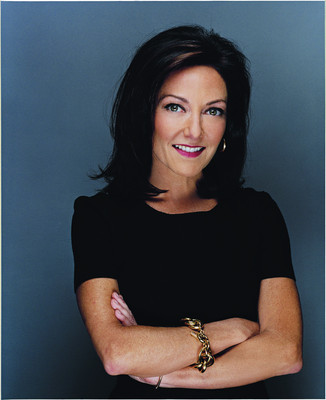 What does it take to create a "Top Design" that is beautiful enough to be featured in one of the world's foremost interior design publications? Just infuse your home with a little bit of your own soul, according to Margaret Russell.
And Russell would know. For the past eight years she has served as editor in chief of Elle Decor, one of the nation's top magazines devoted to the art of home interiors. If that were not enough, she also has served as a judge of Bravo TV's "Top Design" for the past two seasons.
"You should make it look like you," she said of how to create the look of an Elle Decor feature. "The perfect story for Elle Decor is one with a lot of personality and style. I don't want to see a cookie cutter room that looks like it came out of a hotel. I want to see how you really live.
"I'm always looking for great ideas, for something I think is a really great solution, something inspiring or really beautiful and takes your breath away," said Russell, who was named vice president of Hachette Filipacchi Media five years ago.
It was her vision that sometimes put her at odds with the other judges on "Top Design." Each week on the reality series, one of the designer contestants was eliminated after being given a task that had to be completed with a limited budget and within a specific time period before they were judged.
"One of the biggest challenges for us was that all the judges often disagreed. That's often what took us so long in coming to a decision. We had to fight for our points of view and hash it all out," she said.
Russell said it wasn't difficult for her to serve as a judge on the show. "I judge for a living. I'm an editor; it's what I do all day long."
She said she always considered the goals and constraints of each design challenge and how the contestants met them. She was especially aware of how they used the space provided, how they allocated their budgets and if they completed the task on time.
As a judge, Russell said she wasn't able to spend time with the contestants beyond the judging period. As such, she said they had no idea of the behind-the-scenes antics and mean-spirited comments made by some of the contestants. Still, she said she feels a sense of closeness with them.
"You do grow fond of these people. They work so hard and throw so much creativity behind all these projects."
Among those who gained Russell's admiration was Las Vegas resident Teresa Keegan, one of the season's 13 contestants.
"I think that Teresa would not have been on show if she hadn't shown the producers she had great talent, an interesting personality and the potential to be the winner. … I think she is capable of doing terrific work, but we didn't get to see it."
Russell said she believes it was Keegan's accommodating nature that ultimately led to her elimination halfway through the series. "She clearly was such a love to work with. She helped other people with the challenges instead of making a name for herself."
Russell has been with the series since its inception. She said she was approached to serve as a judge by Bravo, which already had a good working relationship with Elle for "Project Runway."
"It's been a terrific experience," she said.
So, how did Russell juggle her duties at the magazine with the rigors of taping a television show? Quite easily, she said, thanks to e-mail, a dedicated staff and weekend trips back to New York from Los Angeles.
"If you are passionate about what you do, it is not arduous in the least," she said.
For the taping of the show, Russell moved to Los Angeles and worked on the magazine by long distance. She said the reality show's first season took six weeks to film and the second season took four weeks. Although she admits it was a challenge working around the long and often crazy schedule of shooting a reality series, her small staff of 18 made it easier.
A graduate of Brown University, Russell began her career at Glamour magazine. When Elle Decor was created, she was part of the founding team that helped give the publication its distinctive sense of style in addition to inspiring interior designers, architects and homeowners.
She recently finished her second book, "So Chic: Glamorous Lives, Stylish Spaces," and visited Las Vegas to share advice and tales about the famous people featured within its pages. She said the book is basically a compilation of fashion-oriented stories that appeared in the magazine during the past decade.
She said people have told her how much they appreciate finding all the stories in a book — having first ripped them out of the pages of the magazine.
The book, which features international personalities from the worlds of fashion, design, architecture, art and acting, is divided into three basic categories: fashion and style, design and architecture, and art and culture.
"There is such a range of personalities and styles," she said.
Despite being constantly surrounded by all things stylish and glamorous, Russell said she is most at home in her garden.
"As much as my life is getting dressed up and going to parties and being out there, one of my favorite things to do is garden. I'm perfectly happy to be in work boots, jeans and a T-shirt."