November 3, 2018 - 8:05 am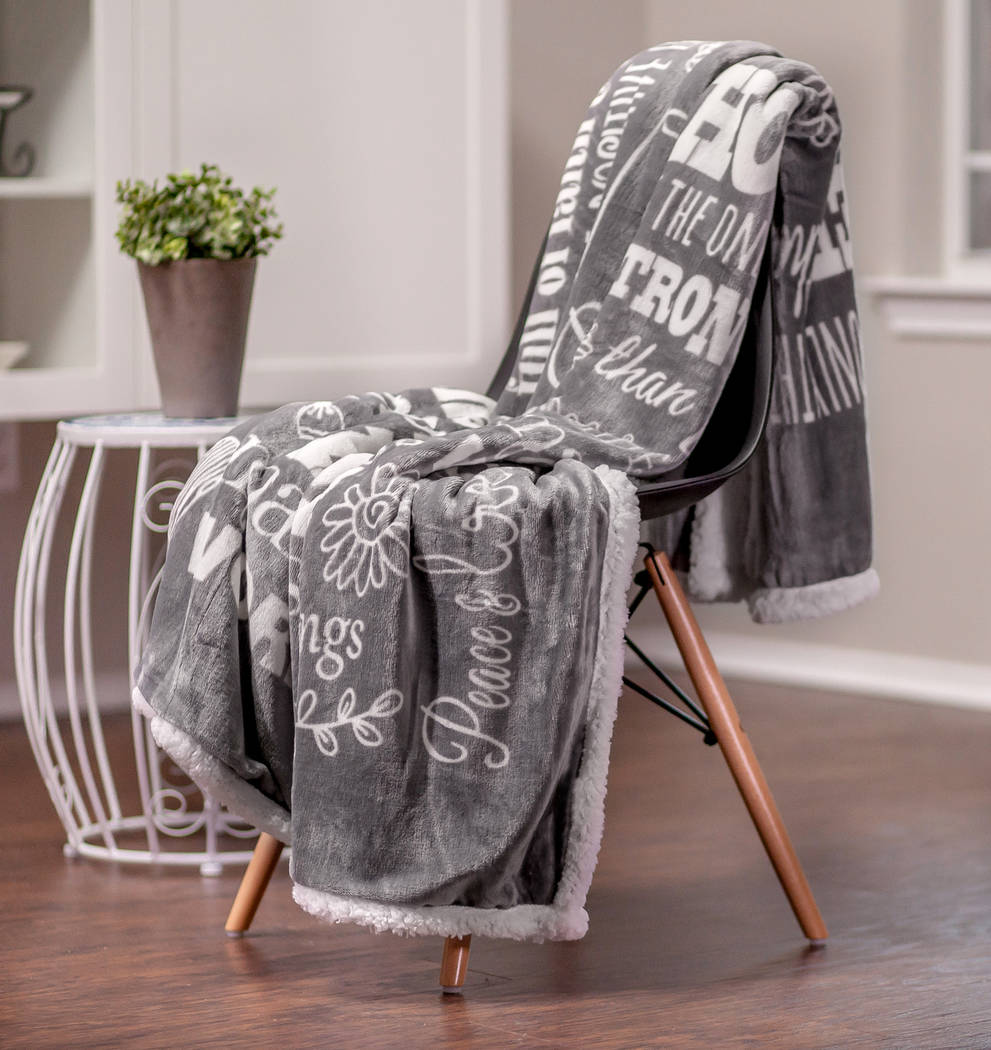 A soft place to land after a hard day inspires housekeeper Jira Kornivich as she carefully prepares rooms on her shift at a local hotel. After tucking in sheets and fluffing up pillows in countless rooms, the Russian-born Kornivich can't wait to slip the key in her front door and open a world of her creation that is all about comfort.
"My home, my rooms are charming, special," she said. "I think about how to make it nice for myself so I walk into a cozy space, and it's also a place my friends and family can't wait to come back to."
As a knitter and crafter, she had piles of stuff ready to be worked on spilling out of tubs and onto any flat surface that was available in her home. A friend took her to Ikea last year and explained hygge, a Danish word and home decor movement.
Pronounced hoo-guh, hygge means to find comfort in any space and has become a growing trend. Companies and local artists are capitalizing on the craze, creating luxurious and pillowy fabrics for furniture, plush blankets and throw pillows, scented candles and even thick socks to create a sense of hygge at home.
"I packed away all the clutter and made a space I can't wait to get home to every day," Kornivich said. "My life is better when I think of how to hygge my home, and that is with work, too. I enjoy it so much I want guests and others to feel hygge, or cozy, comfortable and not stressed, when they are in a room."
Having a home that is neat, well-organized, balanced and comfortable can act as a stress reducer, said local interior designer Patricia Hanson, owner of Fontella Designs in Las Vegas.
"Life can be chaotic, so everyone needs to come home to a cozy place to unwind," Hanson said. "I believe any space can be tailored to achieve a cozy yet classic look on any budget.
To achieve a calm and stress-free space, she recommends layering textures and colors that complement the decor of the living space.
"Throw rugs, pillows in velvet furs are in at the moment and easy to find," she said.
Even though Las Vegas is known for its high temperatures, a fireplace instantly boosts the hygge factor.
"Having a fireplace is a plus," Hanson said. "It can be dressed up by putting some wood (logs) in a basket, integrate an accent chair with a throw rug for an unwinding vibe."
Floor rugs pull spaces together and increase the sense of soft comfort with the use of texture and color. Rough fibers or plush fabrics with vibrant patterns can add a burst of color and depth, while shaggy one-toned rugs can temper a room's feel. Drapes that run all the way to the ceiling and just kiss the floor can offer soft sanctuary from the outside world beyond the window pane.
Ravi and Rina Nune have created lavish blankets that are designed to make the user feel they are being wrapped in a hug. The husband-and-wife team makes a line of blankets under the Chanasya brand that come in a wide variety of colors, as well as messages in scrolling fonts of support, love and a reminder of friends and family.
"It provides comfort that everyone at some point in their life or sometime in their day will need," Ravi Nune said.
The name of the brand, Chanasya, means joy in Sanskrit.
"We wanted to choose a name that had meaning, as our designs do," Ravi Nune said. "We see a lot of growth in this comfort business."
Hard times call for soft places, said Aviva Stanoff, home decor designer and president and creative director of Aviva Stanoff Design.
"We are very intentional with our materials, always using the softest, purest materials available," Stanoff said of the designs made and sourced in the United States. "These would include silks, fine merino wools and cottons. This, included with our designs, is an irresistible medley for the senses, eyes are happy. Bundling up with soft things always makes one's heart sing."