Incorporate your personal style when decorating home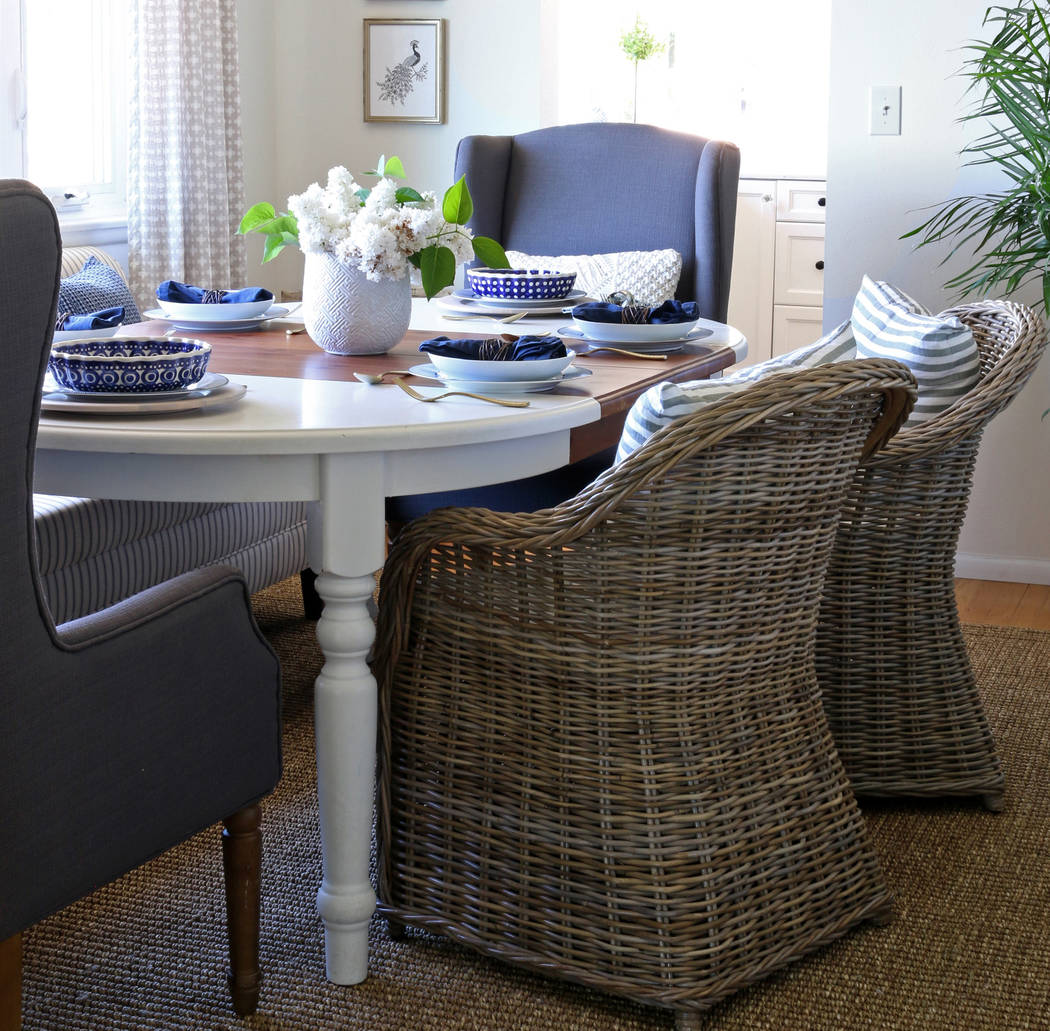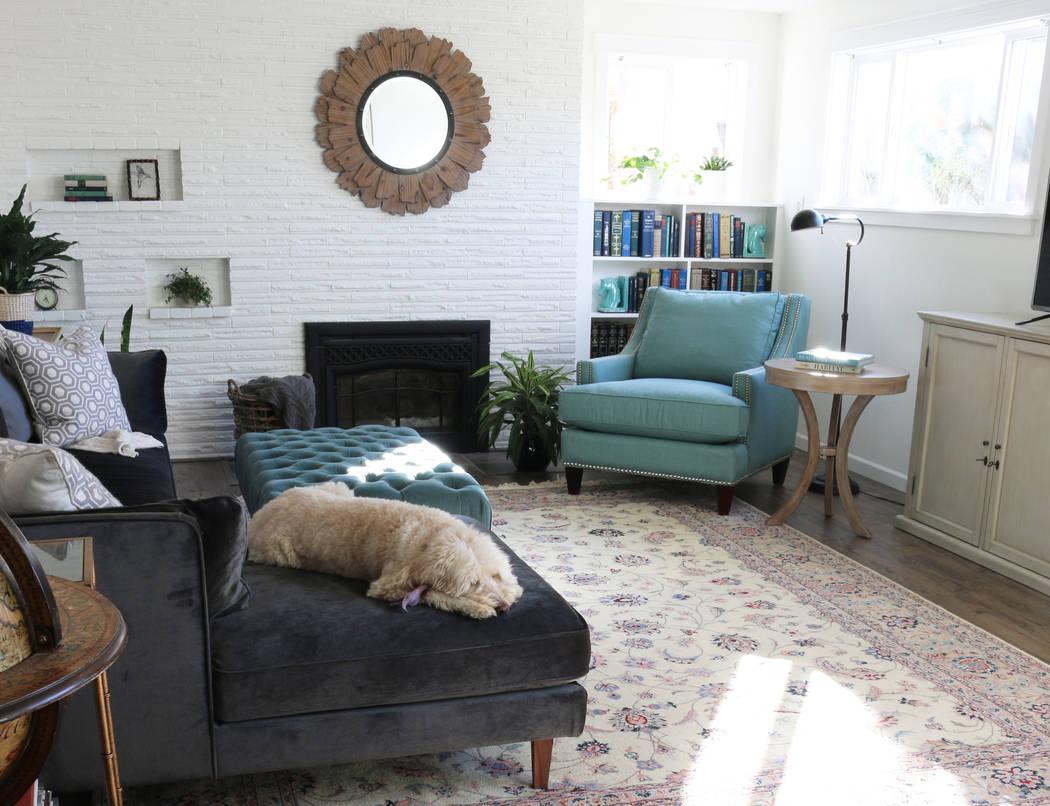 Is your home inspirational? Melissa Michaels thinks it should be.
"An inspired home is one that actually reflects who lives there and the family that resides within those walls," explained the author, whose fifth book, "Simple Decorating: 50 Ways to Inspire Your Home" (Harvest House Publishers), was published in June.
Michaels, who also created and writes the award-winning decorating blog www.theinspiredroom.net, said inspired homes tell their residents' personal stories.
"That means that you will have things (displayed) that maybe you have acquired over time, things that have a good story behind them or that bring back memories," she said.
The book is filled with photos of the Seattle home in which Michaels and her family currently reside, as well as their previous abode. It is "geared toward people who just want to stay on a budget," she said. "They want to do something new to their home."
But, when it comes to decorating, people are often "afraid they're going to make a mistake, and so they're paralyzed and don't want to do anything," she said. "But you really can't make a horrible mistake. … You can usually work with just about anything."
In "Simple Decorating," Michaels breaks down hundreds of her own DIY design tips, beginning with ways to incorporate one's "signature style" into a home.
Whether you're a fan of contemporary design or the country-chic look, "There has to be something a bit unexpected about it. Something previously undefined. Something that is all you," she writes.
Or, at least, the places and things you enjoy, such as a memorable vacation spot or even a favorite neighborhood eatery.
"You're going to pull some elements from that, so you feel like your home is really reflecting something that you personally like," Michaels said.
Start by pinning photos, fabric swatches and such on an inspiration board (either an actual bulletin board or a virtual board online) to help focus your stylistic goals.
"It can seem overwhelming and intimidating if you go into a furniture store and you just see so many options … and you don't want to commit to something that is a big investment," she said.
That is also why Michaels recommends people repurpose accessories and furniture pieces they already own.
Swap nightstands for a dresser and bookshelf on either side of a bed. Put utensils and other kitchen wares to work as bookends to display a cookbook collection. Give sagging sofa cushions an instant facelift by filling them with new foam.
"You really can use what you have," she said. "It doesn't have to be the perfect piece or the perfect color. … You can mix styles, you can mix colors and textures and put them all together and you're going to have a unique-looking home that feels like home."
Jill Thomson agrees. The owner of Jill Thomson Design in Las Vegas decorates private residences and commercial spaces locally and throughout the nation.
She said there is no need to purchase brand-new furniture when redecorating.
"What used to be your family room table might end up being your living room table, but you accessorize it with more glamorous accessories, or you … put them in different places and then add new (items) to it," she said. "No one can get rid of everything."
Nor should they.
Thomson is also a fan of incorporating personal style into a home's design by displaying keepsakes and other meaningful tchotchkes. She advises clients to "purchase things that speak to you and then find a place for them."
After all, "No one wants to live in a model home," she said. "We all admire them, but the reality is we want a comfortable sofa to sit in, and that can be created with texture and (proper) scale."
Textures are touched upon in a chapter Michaels titled "Memorable Mood." She encourages readers to "give your senses something to celebrate" by pairing rough-textured items with smooth ones, and shiny objects alongside those with duller finishes.
"Textures are something that a lot of people forget or don't know to add to their homes," she said, but can add dimension as well as a feeling of comfort. "When you get a good mix of textures, your home is just very interesting and warm."
A home's decor should also "reflect the season of life that your family is in," Michaels said, "so if you've got … little kids around, you're gonna have a certain style and a certain look."
In which case you'll probably need options to creatively conceal toys, power cords and other items that can make rooms feel messy and, at times, uncomfortable.
"Sometimes in your home, you can feel stress because you see so much visual stimulation. There's a lot of clutter or there's too much color or too many accessories," she explained. "If you can streamline it down … you're going to feel much more peaceful."
A sense of unbalance can also result when a space lacks what Michaels describes as a "beautiful backdrop," encompassing everything from wall and window coverings to flooring.
When selecting a paint color, for example, homeowners may choose a hue they adored in a decorating magazine or blog. But, after slathering it on their own walls, they may be disappointed.
"Paint colors can be so impacted by the part of the country that you're in, because the (natural) lighting is going to be a little bit different," she explained. Also, "It could just be that it worked great in somebody else's house, but it doesn't work in yours."
To create a beautiful backdrop, Michaels recommends adding interesting architectural elements like shiplap, bead boards, crown molding or wallpaper, which "can really help make a room feel more put together."
Another technique Michaels favors is highlighting one color in a space at least three times.
"Your eye is going to feel more at peace in a room when you can see something that is spread around the room. If you saw a blue lamp and a blue pillow and a blue chair, for instance, you're gonna feel like the room is pulled together and coordinated even when it's not matchy-matchy at all."
Thomson said she frequently scatters a single hue (or variations of its tone) throughout a home to "create flow and harmony."
"When you walk in a room, there's going to be a colored pillow that you see and that will carry you into the next room where that same color repeats in artwork," she explained. "You might have that color in your bedding in the master (bedroom) and maybe in a wall covering or a hand towel in your powder room."
Interestingly, the final tip Michaels shares in the book isn't about decorating.
"Make time to enjoy and fully live in the spaces you create," she writes, "filling your home not only with material possessions, but with a sense of gratitude for what you already have."