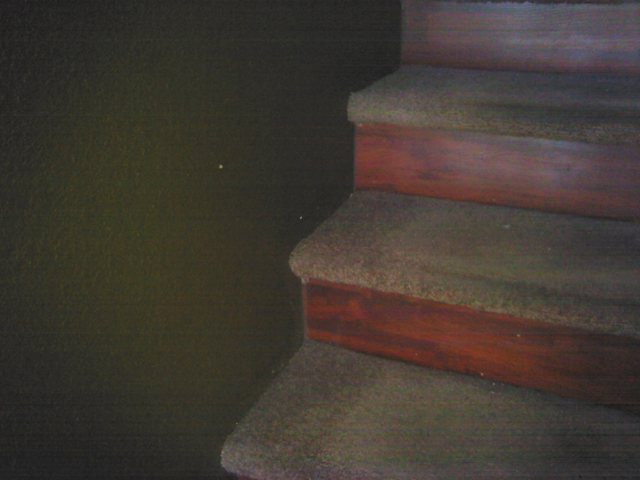 My personal dream is to one day live in a zero net energy home. One that produces more energy than used.
It is being done in homes across the nation and recently in Japan. Through conservation and efficiency measures, homeowners are able to cut their energy significantly and provide the rest of their energy needs by capturing the sun's rays with rooftop solar panels.
I love visiting the super-efficient home of my dear friend in Japan. He loves showing me his smart screen indicating how his home produces more energy than it uses. Lucky for homeowners in Japan — they get paid for that excess!
While Nevadans with this same dream have had temporary setbacks due to our solar debacle, I still have hope for wiser choices ahead for our sunny state.
In the meantime, until this dream becomes a reality for many of us, what can we do to lower the amount of energy use in our homes and increase the dollars that stay in our wallets?
Home Energy Audits
The word "audit" tends to conger up negative emotions, as many of us think of the hassles, pains and fears of a tax audit. However, the goal of a home energy audit is to find all the places in the home that money is unnecessarily sneaking out through the cracks.
According to the Department of Energy, homeowners could save from 5 to 30 percent on energy bills by making upgrades identified in home energy audits. With buildings responsible for 12 percent of U.S. CO2 emissions, making the most of what we have with an energy audit makes sense and cents.
There are a couple of options for home energy audits. You can do it yourself and audit your own home. The Department of Energy gives guidelines for a do-it-yourself audit, which includes a list of areas to examine, the equipment needed and then resources to figure out what your options are. Or you can save all the headache and hire a professional.
Fortunately, Nevada is the only state that requires auditors to be licensed, which cuts down on concerns about unreliable auditors. I did a little investigative work and found a reputable auditor in the valley, Les Lazareck, from Home Energy Connection.
Lazareck informed me of the three main reasons people chose to get a home energy audit: savings on their energy bills, comfort and health issues. He compared it to going to see a physician for a checkup and leaving with a prescription and health care advise and suggestions.
While most homes are built to code, this represents the most minimum of standards. Many homeowners desire more efficiency and performance out of their home than just the minimum.
What to expect
Lazareck was kind enough to invite me along to one of his home audits. His customer was curious as to why certain rooms in her home were not heating and cooling as evenly as the rest of the house. She was able to receive a slew of adjustments and upgrade ideas that could also save her money.
Lazareck performed several steps during the audit, including thermal imaging, checking for gas leaks and leaks in air ducts, checking appliances, lighting and insulation, and administering a blower door test. By closing all doors and windows and attaching the blower door to one open door, the fan on the blower door pulled air out of the house, lowering the air pressure inside. This allows for outside air to rush into the home through passages unseen by homeowners.
We then walked through the house and identified numerous areas where outside air was freely flowing in. This could be done with a thermal imaging camera, allowing the homeowner to see first hand the areas of concern. As Lazareck identified each spot of incoming air, the homeowner and I could feel it instantly with our hands.
If you add up all the tiny passages where air escapes in a typical home it is usually equivalent to leaving your front door open all day long. Lazareck's customer was pleased to hear that her home was relatively efficient and the total of air leakage only came to about 1 square foot.
Results
After about three hours, Lazareck was able to make some major suggestions. There were plenty of easy, low-cost ones, such as changing and cleaning filters regularly, caulking the sides of stairs, sealing the attic door and minding the use of ceiling fans. While ceiling fans can sometimes cool the body down more effectively than an air conditioning, too many fans running (especially ones with metal blades and motors) can end up producing more heat that makes AC's work even harder.
At the end of the interactive audit, Lazareck was provided the homeowner with pictures and thermal images of the problem areas — sides of the stairs, electrical outlets and switches, under doorways and areas in the attic that needed insulation.
From the information collected, he can leave his costumers with recommendations. He can help them prioritize the updates and assist in lining up trained contractors. Through energy modeling he also can identify feedback cost savings for improvements and introduce financial vehicles to help the costumer make the needed improvements.
Until Nevadans are able to achieve the reality of zero net energy homes, home energy audits are a valuable tool to lower cost, and increase comfort and health benefits.
Mary Beth Horiai has split her adult life between Japan and Southern Nevada. In Las Vegas, Horiai works for the nonprofit, Green Our Planet. A graduate of UNLV, she was trained as a speaker for The Climate Reality Project and also teaches part-time at College of Southern Nevada. For more information and links to additional resources relating to this column, visit www.driverofchange.net.