Reality TV remodels can create unrealistic pricing expectations
November 20, 2018 - 11:03 am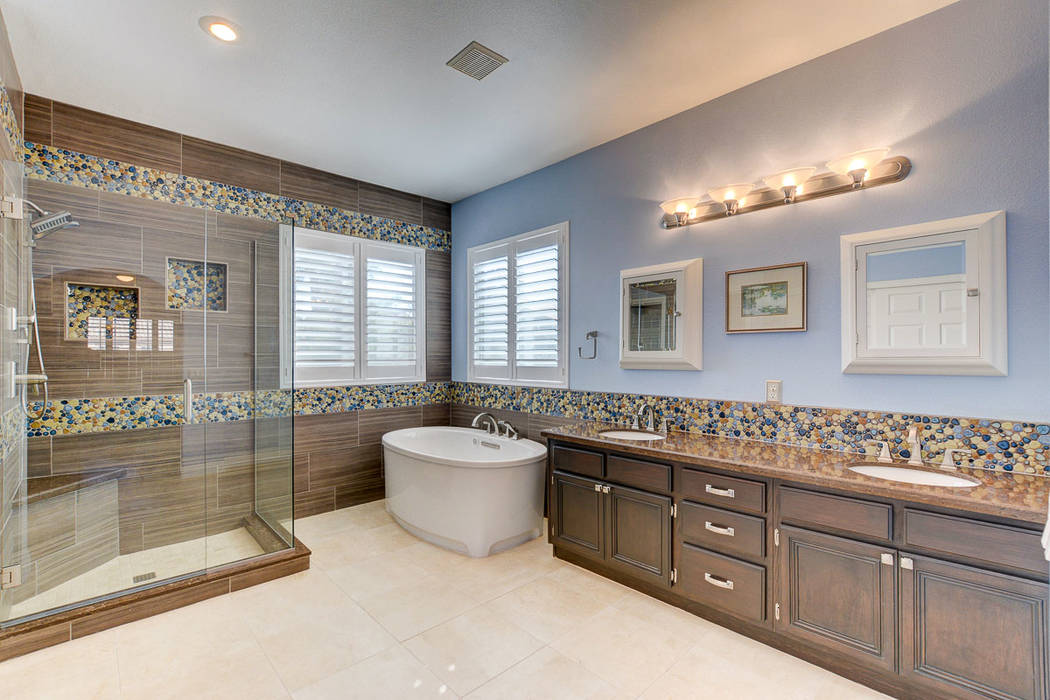 "Property Brothers," "Flip or Flop," "Love It or List It" — the insatiable appetite for reality television home makeover shows continues. With their fresh ideas, incredible transformations and beat-the-clock plotlines, these shows are a driver for the home remodeling industry. Every year, millions of viewers, inspired by what they see on TV, move forward with their own projects.
Brett Primack, owner of Las Vegas Remodel and Construction, is one beneficiary of the more than decadelong fascination with remodeling reality shows. Primack, whose family has been in the contracting business for about five decades, meets many people who talk about what they saw on a show and use it as a reference for what they want in their homes.
The shows, however, are entertainment, not exactly reality itself, Primack added, and he knows there's plenty of educating to be done for his customers, especially on the topic of pricing.
"We do things that you see on TV every day, and there's no way you can get to their prices. … they're far too low," he said. "When the shows first started popping up, we were getting customers coming in and not being aware of what things cost. … Today, we don't face it as much, but it's still there."
Truths about pricing
Primack's company specializes in bathroom and kitchen remodels. He has been approached by producers to be part of shows or pilots but has declined. He says there are a number of ways the shows cut costs.
Sometimes contractors will work with no markup at all just to have their name mentioned on the show in hopes of getting future work. And there are plenty of scenarios where materials are donated, he added.
Dak Kopec, an associate professor of design in UNLV's School of Architecture, has participated in the filming of two home remodel television pilots. One was done on spec to pitch to producers and didn't yield any takers. Another was done for the Learning Channel but was scrapped after new leadership at the company decided to focus on different content.
"It was still a lot of fun to experience something like that," Kopec added.
The designer and professor said regional labor and materials costs can play into pricing.
"One of my pilots was filmed in Miami, and the other was in Temecula (California). The total cost was much more expensive in California," he said.
He also said delays between the time the shows are filmed and the time they actually run could play a part in why pricing has changed.
As Primack noted, Kopec saw firsthand how some costs were cut by using free or drastically reduced labor.
"I remember we had a custom trellis put in the backyard, and this guy came in because he wanted to get future work and was able to heavily discount his services," Kopec recalled, while also noting that production assistants would do minor manual work like hanging items on walls and painting.
What you see versus what you get
Kopec also said he was surprised by the ability for television camera crews to make small rooms look so much larger than they really were.
"I was shocked to see how the camera was able to make spaces look bigger, brighter and more open than they really were," he said. "I remember being squeezed into a small space with three other people, but the way they arranged us and then captured the scene, the space ended up looking big and open."
If you're considering offering your home up for a makeover, read the fine print and ask a lot of questions, Kopec cautioned. He has seen and heard from his share of participants who were not always happy with the quality and workmanship, as well as the disruption to their daily lives.
"Always think twice about signing up to do something like that," he said. "You think you're going to get a beautifully remodeled house, and that's not always the case. … It's not as exciting as people think it is."
Austrie Messer, junior designer at Lisa Escobar Design in Las Vegas, says a lot of details need to fall into place for any project, and people can be misguided in their thinking of how long something will take or the amount of labor truly involved.
"It's easy for remodel timelines to get pushed back based on product availability and different issues that arise once walls are opened up," she said.
Tips for reviewing estimates
Primack, Messer and Kopec offered some tips for reviewing remodel proposals.
Always get more than one estimate, Messer said, and it's better to deal with cost realities up front. She prefers to educate clients by showing them past work and price ranges while having samples on hand of materials to help them correlate quality work, product types and costs.
Primack walks clients through the design process with materials and examples as much as possible.
"Doing something like showing samples of real products such as quartz countertops versus marble countertops and comparing the look and price of both is a great exercise," Messer said.
Make sure all your proposals are from licensed contractors, Primack noted. This brings consumer protections from the state's contractor division.
Spend some time in the design phase, use a professional designer, and understand what you really want before construction starts to minimize job changes, added Kopec.
"Change orders are where contractors make a lot of money," he said.
Avoid quotes with minimal descriptions and details. Primack's estimates are often several pages long with photos and descriptions of materials. "You want them to know brands, models … you don't want customers shocked or misinformed," he added.
Pay attention to permitting, Primack also noted. Some contractors will try to cut corners by saying something doesn't need a permit. If you are moving a wall or moving plumbing or electrical, it will require a permit, which adds to the cost and timeline, he explained.
All estimates should have a contractor license number on it as well as the license classification, and there's a paragraph required by law on all proposals that explains the state's recovery fund for homeowners, Primack added.
Hauling away debris is another commonly overlooked item on a bid, Primack also emphasized. Some contractors may not mention it, then add the expense after the job starts.
"Be careful of going with the cheapest option. There's often a reason," Messer said. "Visit their website, read customer reviews, ask about their involvement with the remodel and how they work with the homeowners."