Regular maintenance keeps good design looking better
September 20, 2012 - 1:07 am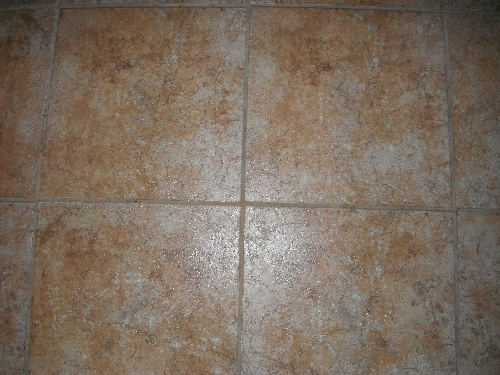 Good design embraces all or most of the fundamentals of design, but even a great design can look dated and become unattractive when it is in disrepair. On the flip side, I've noticed that some of the most borderline décor can look and feel well done when a home is well-maintained.
As time passes, carpets tend to lose their taunt appearance and begin to buckle. With the humid weather we've experienced in Las Vegas this year, it seems that carpets are stretching a little more than usual. The most troublesome areas seem to be those that have the most foot traffic. The bulges in the carpet not only look bad, they are a trip hazard.
Although the task is laborious, it may surprise you how quickly an expert can get the job done. A local carpet installer can stretch your carpets back into their original tight position. The average cost to have this done is less than half the labor cost of what you may have paid to have your carpet installed originally. Generally you won't need all your rooms stretched, which helps keep the cost down. Be sure to ask your installer if he also moves furniture. Some of them do, some of them do not. To stretch the carpet correctly, you will need to have most of the furniture moved off the carpeted area.
Once you've had the lumps stretched out of your carpet, it's time to clean them. If you aren't convinced, move a few pieces of furniture and you will see the change in color from normal wear and tear.
If your carpet is new (within the past two years) and you don't have pets, it's possible that a light cleaning would be satisfactory. If you have kept your carpets vacuumed and clean, wait as long as you can before you start getting them steam cleaned. Once you begin cleaning your carpets, you will need to schedule annual cleanings because the steam can take off the manufacturer's stain protection. Don't let that stop you from having clean carpets. The manufacturer's stain protection wears off in six months to two years with normal foot traffic. For high-use areas, consider having a stain protection put back onto your carpet. Most are nontoxic and safe for children and pets.
Tile can look clean but have a lot of residue built up. If you've ever walked across your tile floor in clean white socks, you may have been disappointed to find the bottom of your socks have turned black, right after you've mopped! Cleaning after cleaning with the wrong type of floor products will leave behind an unseen build up.
The grime left on tile is bad enough, but many times the grout is where the dirt shows. Grout lines near the cooking areas in kitchens get the worst of it. If you want to know what color your grout originally was, go to a corner of your room where mops and people rarely go and take a look at the color there.
In order to clean your grout, you can buy products at the local hardware store or do what I do best, call in the expert.
I recently interviewed Jeff Kondra, an expert carpet and tile/grout cleaner from Casi Cielo (Almost Heaven) Carpet Cleaning. Kondra recommends using a high-alkaline cleaner when cleaning most grout and tile. He puts the product (diluted with water) over the entire floor, with added attention to the grout lines, and then comes at it with his pressurized, swirling, hot-water sprayer. I saw this in action and was truly impressed with the results. When asked why someone should call him instead of picking up a kit at the local hardware store, he replied, "… the hot water and sprayer." Kondra made what I thought should be a messy job, seem clean and easy.
Look at the difference in the grout in the before and after photos posted with this column. The grout , located in front of a cooktop, was dark from years of grease. The results are amazing.
When you have a sealer on your grout and the high-alkaline cleaner is not enough to break through the grime, an acid product can be used.
"Nine out of 10 times, the high-alkaline cleaner is enough," Kondra said.
In lieu of putting a sealer on your grout, consider having your tile and grout steam-pressure cleaned at least once a year.
All this upkeep may sound time consuming. But, keeping your floors well-maintained will pay off with longer lasting surfaces - carpet, tile and grout. The best part is you will enjoy a fresh-smelling interior that looks and feels good.
Cindy Payne is a certified interior designer with more than 25 years of experience, a member of the American Society of Interior Designers, as well as a licensed contractor. Email questions to her at deardesigner@
projectdesigninteriors.com or send them to her at Project Design Interiors, 2620 S. Maryland Parkway, Suite 189, Las Vegas, NV 89109. She can be reached online at www.projectdesigninteriors.com.