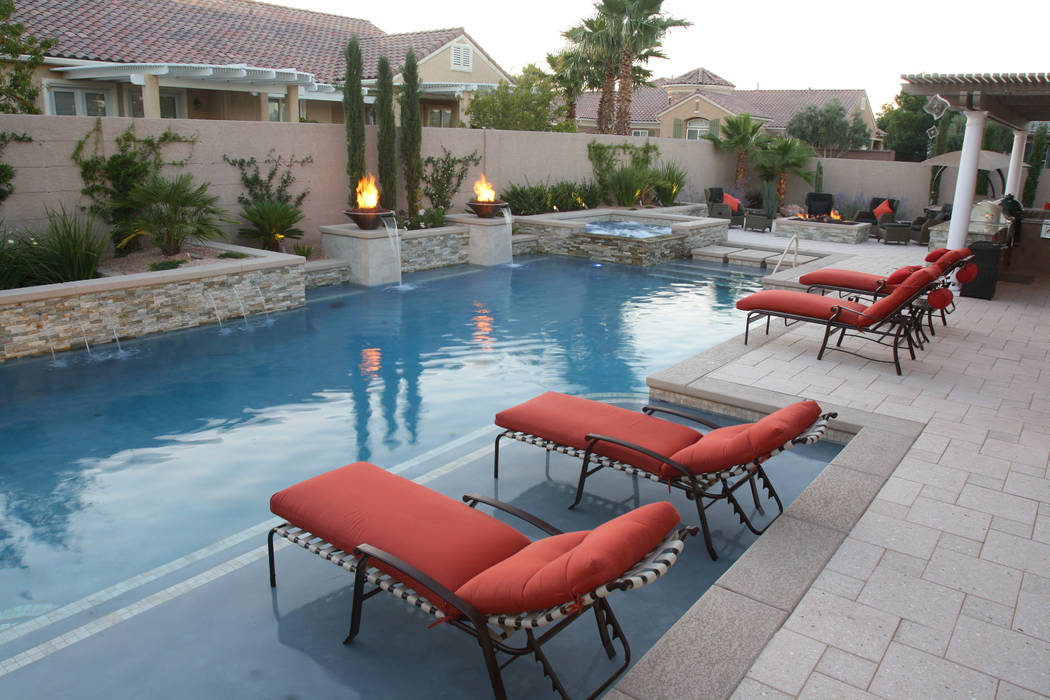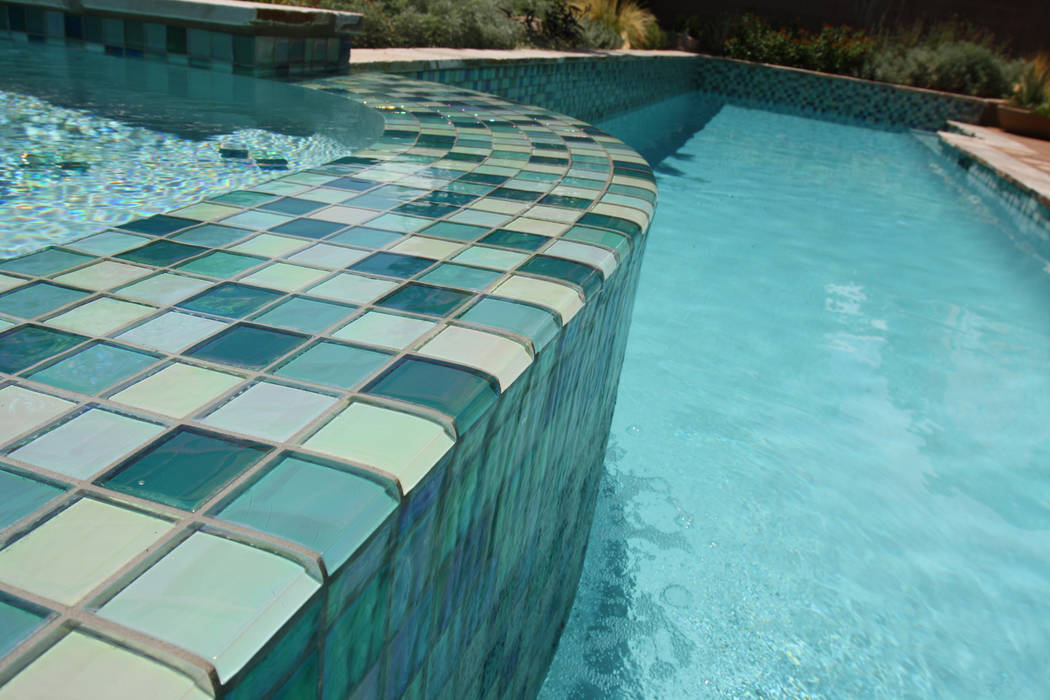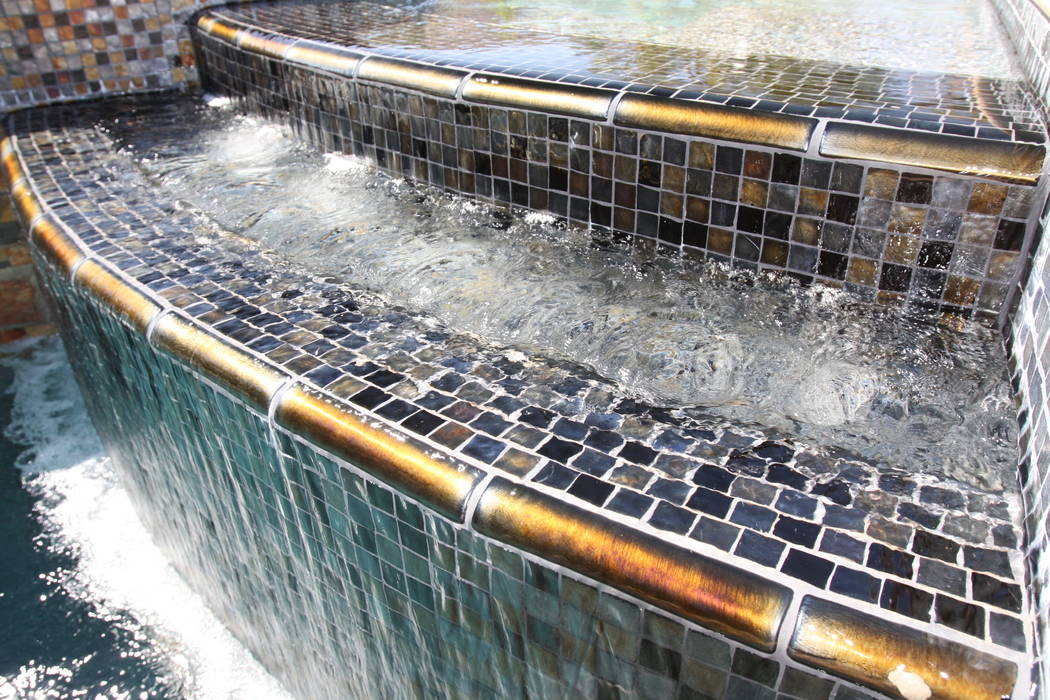 "Inserting color into the exterior setting can transcend the entire ambiance of the space from sedate to sensational," global estate developer Kassie Smith said.
A lifestyle entrepreneur and consultant to land developers, resort properties, vacation residences and private estates, Smith explained how the pool area is one of the most important factors when she appraises a property. If the pool area is properly appointed, it's a plus. If not, she assembles her team to consult on how best to revitalize the exterior space.
"The goal is to create a lavish outdoors," she said. "Often, it's a matter of applying a splash of color into the setting."
Smith credits the hospitality industry, especially luxury destination resorts, for inspiring lavish pool exteriors with bold colors.
"When it comes to residential outdoor decor, homeowners and interior designers often look to top destination resorts for design cues and inspiration," she said. "They want to emulate the pool space of places they visited or have seen in magazines and travel shows.
"Hospitality design teams had access to outdoor accessories, furnishings and fabrics not available to consumers," Smith added. "But that has changed with the explosion of the outdoor furnishing industry. Most major furniture retailers, home improvement and big box stores showcase a wide variety of outdoor furnishings and decor."
Homeowners now have an abundance of items to select from, including furniture, cabanas, umbrellas, fireplaces, lighting and durable outdoor fabrics that resist fading.
"Be bold with color," Smith said.
She provides the following tips for adding color to the exterior décor.
"It is important to bring color into the finishes, especially in the dry desert, where the natural topography is limited in colorful landscaping options," Smith said.
"The pool is a great place to add color," she continued. "But homeowners are apprehensive to use color in the pool."
If you are building or renovating a pool, she recommends using a bolder glass tile and colored interior finish. The color palette of the pool can then be incorporated throughout the outdoor furnishings and accessories.
"For those who are trying to merge the indoor and outdoor space, choose an accent color or palette from inside the house to use in the exterior," Smith suggested, "especially if there are large windows or glass doors that lead out to the pool area.
"Color blocking is trending in outdoor design," she continued. "And it's easy to achieve by using one or two solid accent colors with a neutral color."
Smith incorporated color blocking in a recent project at a Palm Desert vacation property.
"To complement the retro style of the area, the back patio wall was painted a burnt orange color. A water feature was then constructed in front of the wall that flows in the pool," she said.
Color blocking can also be achieved with solid-colored throw pillows, drapes, cushions, umbrellas, daybeds and cabanas.
"Lighting is also a great means to add color to the exterior with colored pool lights, lanterns and fire elements," Smith added.
For an additional punch of color, use a colored fire glass in the fire pit.
And, lastly, if you're looking for a quick and simple way to create an inviting destination for the family and friends, Smith recommends adding a splash of color with accessories such as ceramic pedestals and planters.
Joseph M. Vassallo is an internationally acclaimed and award-winning pool designer. President of Paragon Pools, Vassallo has co-authored five pool design books and is currently a featured designer on HGTV.com. He can be reached at 702-400-0679 and www.paragonpoolslv.com.