Las Vegas' Los Prados Golf Course is a small playing field that packs a punch
November 2, 2016 - 2:30 pm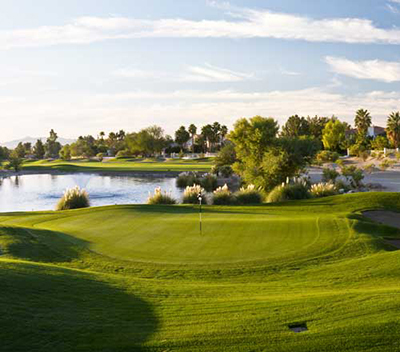 The PGA and its golfers are a wonderful lot.
Since the PGA Tour started its tournament charitable donation program in 1938 (the Palm Beach Classic with a $10,000 donation), the tour has raised $2.14 billion. It reached the $1 billion mark in 2005. The $2 billion level was reached in 2014. That year also set the annual record with over $140 million raised and donated. The Crowne Plaza Invitational at Colonial donated the most money with over $9 million.
I thought little when a friend asked for my help with the Toys for Tots tournament coming up in November at Painted Desert Golf Club, 5555 Painted Mirage Road. He is part of the organizing group for the event. We chatted, came up with ideas, and now tickets have sold out.
Days later, Tom presented me a thank you certificate with a twosome at Los Prados Golf Course, 5150 Los Prados Circle. It got me thinking: One golf course is supporting a charity at another course. How great is that? It happens every day of the year.
The day was beautiful, mid-80s, with a high blue sky and little wind on the first tee at Los Prados.
Built in 1987, designed by Jeff Hardin, Los Prados describes itself as, "We are large enough to challenge you, yet small enough for you to feel good about your game." Los Prados Golf Course is a par-70, 5,450-yard layout. The hole configuration has five par 3s, three par 5s and 10 par 4s. The par 4s range in length from 260 yards to 316 yards. Sounds like a low score is in the making.
It had been several years since I last played at Los Prados. It's located in a gated community off Lone Mountain Road in the northwest part of the valley. The course was in very good shape, landscaping was neat and the course features an abundance of trees. Los Prados is also a very compact course with many holes side by side, meaning stray tee shots may wind up in the adjacent fairway.
Maybe because it was the perfect day for golf, the starter warned us that the course was packed, and play was very slow, as we witnessed with a 10-minute wait on the first tee.
Each hole is beautifully presented, and each had its challenges to consider. Hole No. 2 is a 148-yard par 3 but played significantly shorter. The on-board GPS reported the hole being some 30 yards shorter. A trap guards the front; shots played long will roll off the back.
Hole No. 4 is the top handicap on the course. The 488-yard hole is a par 5. Houses line the right, and the fairway slopes sharply to the left. The deep roughs will penalize you for errant tee shots.
Hole No. 9 is a fun hole with water to the left and rear of the green. Big hitters will consider trying to drive the green, the pin resting only 287 yards away. Fun stuff.
We opted to play only nine holes due to time constraints and the slow play. The starter assured us play this day was not the norm.
With a newly remodeled clubhouse and restaurant area, Los Prados proved to be a very enjoyable experience. It has the feel of a private club, facilities were clean and modern, landscaping neat and trimmed, employees all helpful and friendly, and Los Prados even has gaming in the lounge area.
This brings me to say again, golfers are a wonderful lot, and golf is a very charitable bunch. Millions of dollars are generated by golf clubs locally to local charities. Las Vegas should be very proud.
John Asay is an award-winning golf writer and contributing writer to View, Luxury Las Vegas Magazine and to PGA.com.
Los Prados Golf Course
Address: 5150 Los Prados Circle
Phone: 702-645-5696
Website: losprados-golf.com/golf