Las Vegas police name SWAT officer involved in fatal shooting
April 10, 2014 - 10:08 am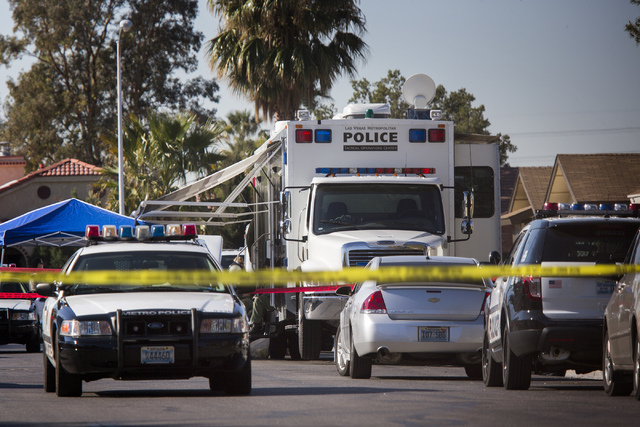 The SWAT officer who fatally shot a man Tuesday has been named by Las Vegas police.
Officer John Wiggins, 41, has worked for the Las Vegas Metropolitan Police Department since January 2002, the department said Thursday. Wiggins is on routine paid leave while the shooting is investigated.
It happened about 5:30 a.m. outside a home in the 5700 block of Maceta Avenue, near Twain Avenue and Lindell Road.
A man inside the home had a rifle and was threatening suicide, his roommate told police dispatchers. Police spoke on the phone with him for about an hour, during which time he occasionally came out of the home armed with the rifle.
As SWAT arrived on-scene and officers were taking their positions, the man exited the home and Wiggins shot and killed him. Police did not say whether the man pointed the rifle at officers.
The Clark County coroner's office identified the man who was killed as Travis Doering, 40, of Las Vegas. Doering died of a gunshot wound to the head.
Contact Kimber Laux at klaux@reviewjournal.com or 702-383-0391. Find her on Twitter: @lauxkimber.