Foothill's Marvin Coleman plans to make statement as a senior
November 22, 2017 - 3:17 pm
Updated November 22, 2017 - 5:55 pm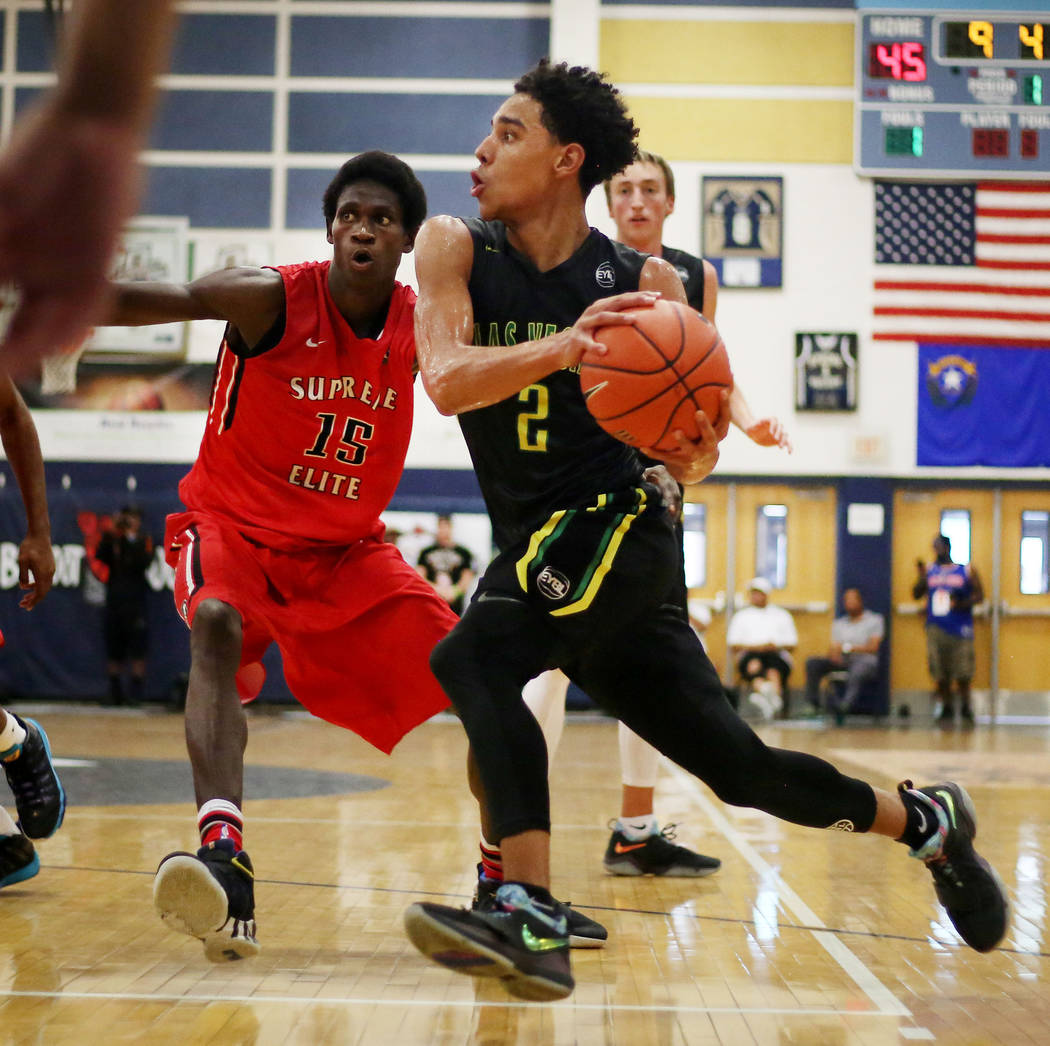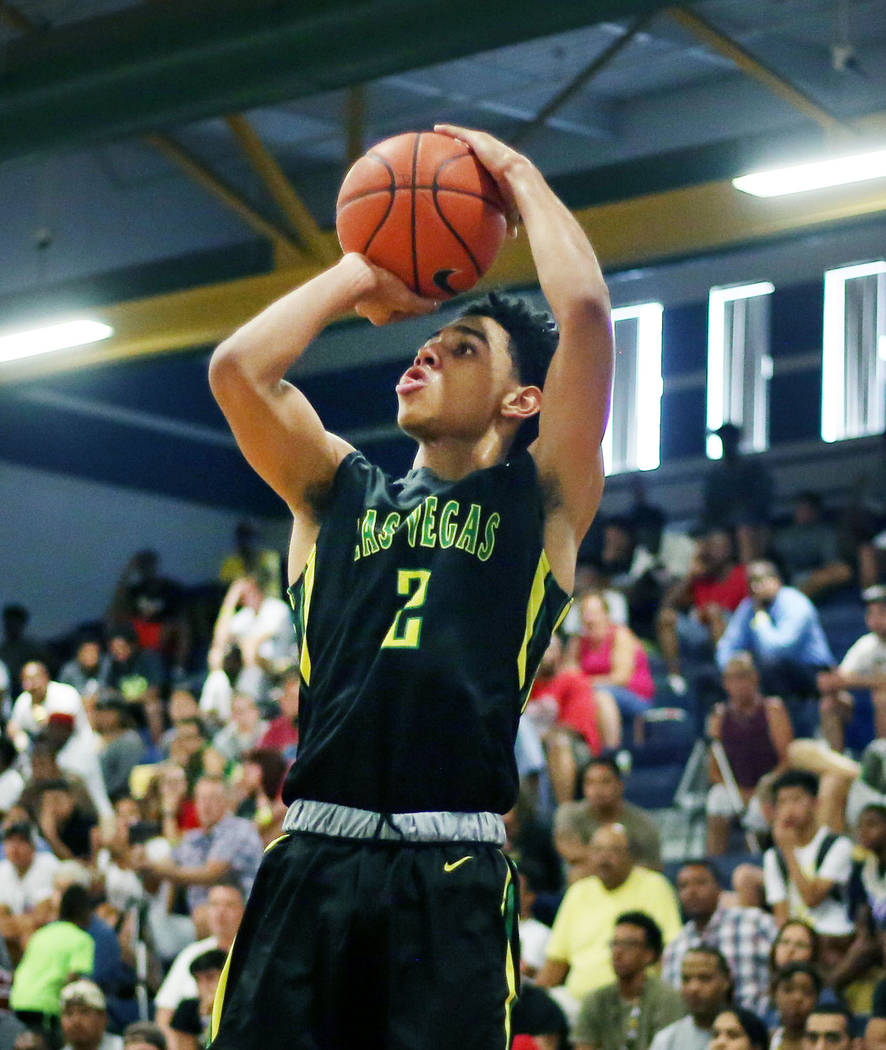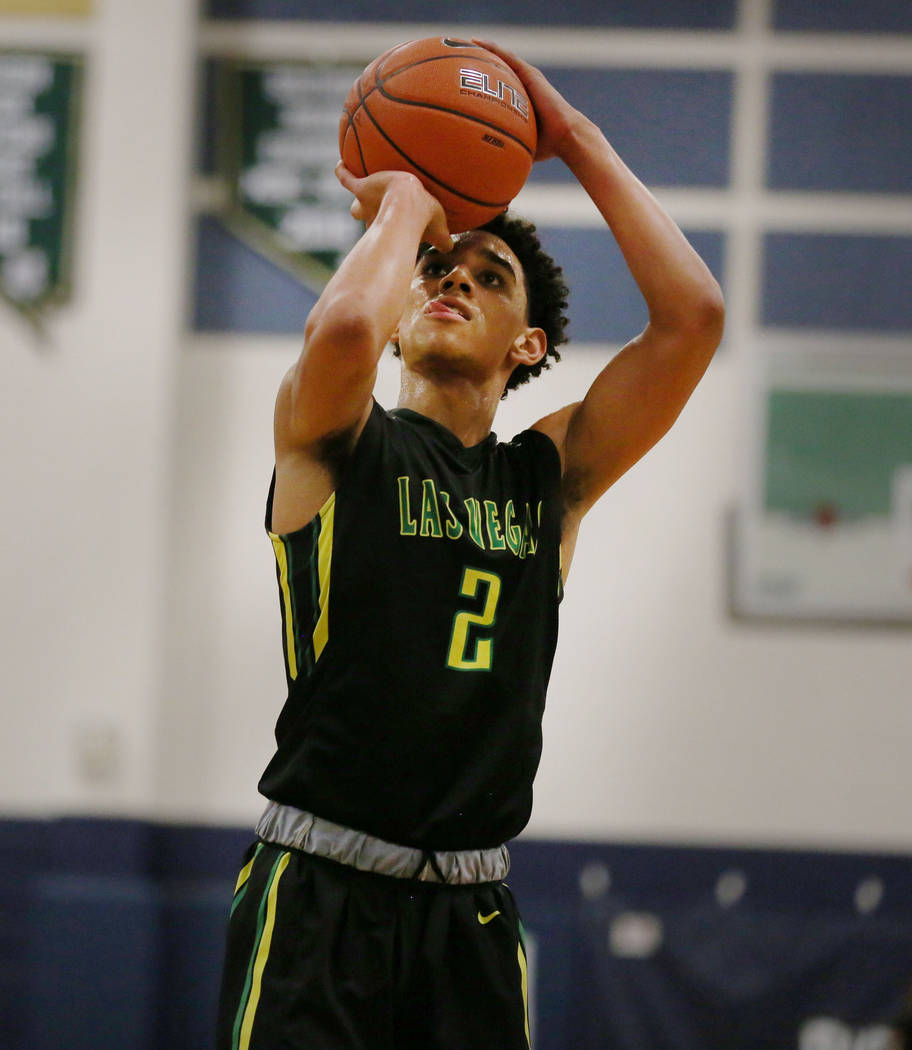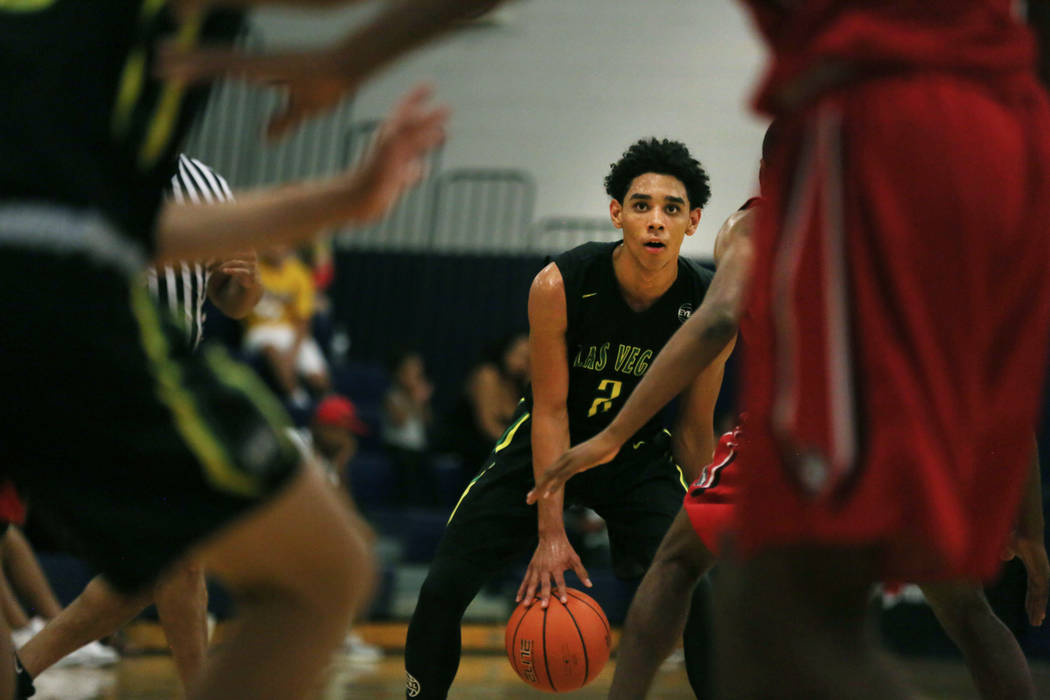 Foothill point guard Marvin Coleman slithered around a screen, probed his way into the paint and delivered a precise bounce pass to a bigger teammate rolling to the basket.
The 6-foot-3-inch Coleman can score, rebound, and yes, he can pass.
Whatever fits his fancy.
Coleman is back for his senior year with the Falcons, hoping to lead them to the Class 4A state tournament for the first time since 2008. He's well aware of that void in the school's basketball history, and a loss to Coronado in the Sunrise Region championship game in February left him rather unsatisfied.
And carnivorous for revenge in his final go-around with the Falcons.
"I want to win a state championship," Coleman said. "That's my ultimate goal. That's been my goal since I've been here."
Coleman and Foothill have fallen short during his tenure on the varsity roster despite his individual improvement.
He averaged 3.3 points as a ninth-grader, 9.8 points as a sophomore and broke out as a triple-double threat as a junior, logging 13.9 points, 8.0 rebounds and 5.2 assists.
"Everybody he plays with respects him as the point guard," Falcons coach Kevin Soares said. "He's the coach on the floor, and that's what's helped his game grow a lot."
Coleman played AAU basketball with the Las Vegas Prospects in the prestigious Nike Elite Youth Basketball League — the best high school summer circuit in the country.
He gained some attention from Division-I programs, particularly those in the Mountain West, and said playing on the elite circuit did wonders for his game.
"He sees things differently," Falcons senior guard Mike Shaw said. "I think now, coming back to high school … that upper competition really helped him. I think he's going to do great things this year."
Coleman returned to Foothill in the fall, re-energized and refocused, and has spent considerable time working on his long-range jumper, which he concedes is his biggest weakness.
He's made an effort to arrive at school early in the morning to put in extra shooting sessions. Coleman had offers from Fresno State and La Salle, but they have since cooled on his prospects and he hasn't stayed in touch with representatives from their programs.
But if he has the senior year he expects to have, his future should take care of itself.
"I think I'm the best player in town," Coleman said. "All the other guys, we're close, we're friends, but I have too much confidence in myself to (say) anyone is better than me."
Contact reporter Sam Gordon at sgordon@reviewjournal.com. Follow @BySamGordon on Twitter.