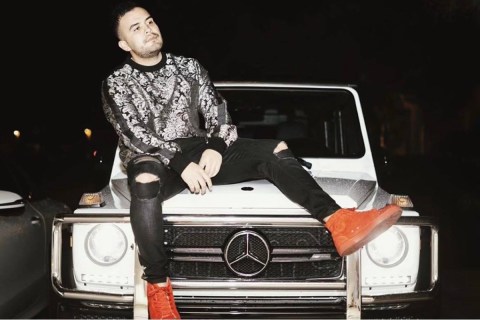 Sponsored Content
For Vegas Kings founder and professional sports handicapper Philip Milan, making predictions is a highly developed skill so much so that it's nearly an exact science. It's not about algorithms, but instead, it requires a keen sense to read the numbers and interpret what lies between the lines—every factor matters, including the significant one Milan […]
Desert Oasis won the Class 4A flag football state title Friday. The Diamondbacks had dedicated their season to teammate Ashari Hughes, who died Jan. 5.
The Clark County School District project includes work on 9 million square feet of fields — primarily, soccer, baseball and softball — over the next six years.
Former Bishop Gorman quarterback Dorian Thompson-Robinson, who recently finished a stellar career at UCLA, will play in the East-West Shrine game Thursday at Allegiant Stadium.
About 200 people packed a church Saturday for a memorial service for Ashari Hughes, a Desert Oasis sophomore who died of a sudden cardiac arrest Jan. 5.