As astronauts enter NLV-built space habitat, Bigelow plans next big thing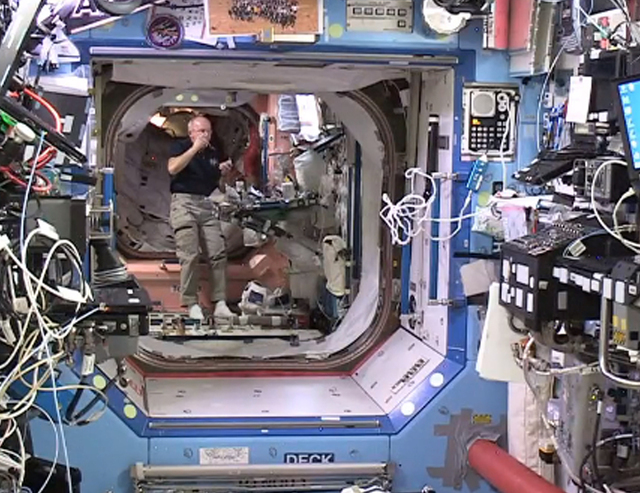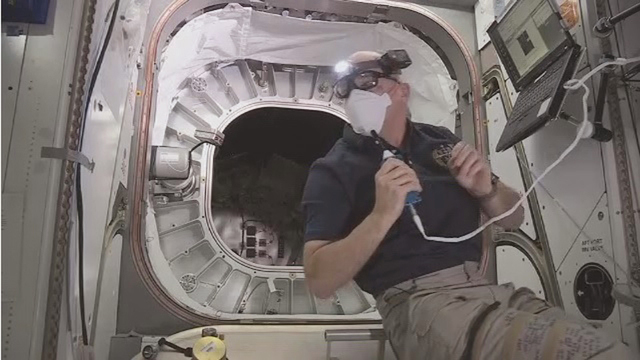 As space station astronauts opened the world's first inflatable space habitat Monday and floated inside, its developer was already busy lining up an even bigger addition to the orbiting station.
Robert Bigelow said his company is about to pitch NASA on a plan to send up an expandable module 30 times larger than the one currently attached to the International Space Station and lease it to the space agency.
The larger B330 module would be built at his company's factory in North Las Vegas and could be ready for launch and linkup with the space station by 2020, he said.
"Under the plan that we're offering, NASA would have no launch costs and very little hardware costs. Basically they would become a lessee," Bigelow said.
The hotel-developer-turned-space-entrepreneur is calling the new venture XBASE, which is short for Expandable Bigelow Advanced Station Enhancement.
He laid out his plans just hours after NASA astronaut Jeffrey Williams entered the smaller Bigelow Expandable Activity Module, or BEAM, for the first time.
Williams said the barrel-shaped habitat was pristine but cold inside.
At 4:47am ET, @Astro_Jeff opened the hatch to @BigelowSpace's Expandable Activity Module: https://t.co/0C2q3BWBep pic.twitter.com/U1TFhHPpas

— NASA (@NASA) June 6, 2016
The North Las Vegas-built BEAM arrived at the International Space Station in April, packed in the trunk of an unmanned capsule loaded with supplies.
Williams helped inflate the module just over a week ago, a process that took far longer than anticipated and had to be spread over two days.
Mission Control said the temperature registered an expected 44 degrees at one end of the 13-foot-long, 10 ½ -foot-wide chamber. Williams reported no trace of condensation inside.
For now, BEAM is empty and dark; Williams and Russian cosmonaut Oleg Skripochka wore headlamps to illuminate the crinkled, silver walls. They collected air samples, took expansion measurements and made sure the air-pressurization tanks were empty, before exiting and closing the door behind them.
The six-man station crew will deploy more sensors and other gear over the next few days. After each brief entry, the hatch will be sealed. Mission Control anticipates just six or seven entries a year.
Bigelow said he was "ecstatic" to see astronauts venture inside the module for the first time, but the real test of the technology will unfold over the next two years.
NASA wants to make certain the multi-layered BEAM can withstand wide temperature fluctuations, radiation and debris impacts over time. It will remain at the orbiting lab for the duration of the two-year test and then be set adrift to burn up in Earth's atmosphere.
#BEAM in "pristine condition" after opening up for checks. Home bound trio packs #Soyuz. https://t.co/0Tt375cVs3 pic.twitter.com/KyZtNMV2sU

— Intl. Space Station (@Space_Station) June 6, 2016
Both Bigelow and NASA envision using pumped-up habitats for Mars expeditions. Inflatable spacecraft are lighter and more compact for launch than the traditional metal housing for astronauts, yet provide roomier living quarters once expanded.
Bigelow said his company will submit its XBASE proposal to NASA in July with hopes of getting the go-ahead by as early as August.
"And it will all happen right there in North Las Vegas hopefully," he said.
Unlike BEAM, the B330 is designed with its own life-support and propulsion systems, allowing it to be used as a stand-alone orbital platform.
Bigelow said such a large addition to the otherwise cramped International Space Station would give NASA room to conduct orbital tests of the equipment and technology necessary for future trips to the moon or Mars. The space agency just has to sign the lease and move in as soon as XBASE is deployed, he said.
"No dogs or cats allowed without an enormous security deposit," Bigelow joked.
The Associated Press contributed to this report.
Contact Henry Brean at hbrean@reviewjournal.com or 702-383-0350. Find @RefriedBrean on Twitter.
RELATED
NASA inflates North Las Vegas-built space habitat
North Las Vegas company's space habitat rockets into orbit