Attorney jailed, released in estate battle
September 17, 2010 - 10:57 am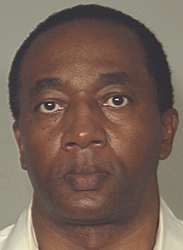 A respected Las Vegas defense attorney was jailed Tuesday following a years long estate battle in which about $4 million is reportedly unaccounted for. District Judge Elissa Cadish ordered a no-bail bench warrant for contempt of court for Stanley Walton, 52, after he failed to appear before the judge earlier this week.
Probate Commissioner and Judge Wesley Yamashita on Friday ordered Walton released from custody following a brief hearing, which largely consisted of private discussions between the attorneys and the attorneys and the judge.
Tom Pitaro, one of three attorneys present on behalf of Walton, requested time to meet in private with Michelle Abrams, the attorney for the estate of Thomas Sims.
"I think there is some confusion over what is happening, given the events of the last three days," Pitaro said.
Walton allegedly refused several summonses to appear for a court proceeding where a creditor can ask a debtor questions regarding his or her assets. That purported snub prompted the bench warrant.
Yamashita admonished Walton for his failures to appear, saying the attorney should not consider a summons to probate court "small potatoes. The court can't abide being ignored too many times."
Walton next appears before Cadish at 8:30 a.m. Thursday. A status check on the required judgment debtor examination is set for 9:30 a.m. Nov. 5 in front of Yamashita.
Walton was appointed the administrator for Sims' estate after his death Sept. 1, 2004. Sims, 46, owned T.E. Sims Construction and was a general contractor. His wife, Lisa Sims, was the beneficiary of the estate, according to court records. Her attorneys said that for three years Walton failed to take an accurate inventory of the estate.
After numerous warnings from probate court and several continuances, Walton in December 2008 said there was $1.4 million in the estate.
Lisa Sims' attorneys disputed that claim and said the estate was worth $5.6 million, according to court records. Walton failed to account for several properties that were sold, according to court records.
Walton was suspended as administrator of the estate in January 2009. Since then, Lisa Sims' attorneys have been calling for Walton to be held in contempt of court. Walton was booked into the Clark County Detention Center on Tuesday.
Walton is described by local attorneys as a likable and respected lawyer; there were a handful of supporters in court. According to the State Bar of Nevada website, Walton, a graduate of the Washburn University School of Law in Topeka, Kan. , has not been the subject of previous disciplinary action.
Messages left at Walton's law office and for Cadish have not been returned.
Contact reporter Francis McCabe at fmccabe@reviewjournal.com or 702-380-1039. Contact Doug McMurdo at dmcmurdo@reviewjournal.com or 702-224-5512 or read more courts coverage at lvlegalnews.com.